A promising actor in Tollywood, a singer and a social worker — Sandeep Bhattacharya has many feathers in his cap. The young star, in a freewheeling chat with My Kolkata, opens up about his childhood, his career so far, what it was like working with Paran Bandopadhyay, what his day off looks like and more…
My Kolkata: Let's start early. You were a student of Patha Bhavan. What were your schooling days like?
Sandeep Bhattacharya: Yes, I am a student of Patha Bhavan. But I have also studied in South Point and my inclination towards theatre came about during my school days, as well as my passion for music. Whatever I know now, I have learnt it during my school days. I experienced being on stage, the adrenaline rush and more for the first time then. 
You talked about your passion for music. Tell us about that…
I have always loved to sing, and I feel I have been blessed with a good voice. But, people have always told me that I act better than I sing (laughs). But, personally, I do not believe an actor can exist in a vacuum. An actor must be versatile. In fact, I feel that my singing has helped my acting. Singing is my passion, and with the help of my teachers and mentors, I started singing on stage. The first play I performed in was Rakter Daag, which was a tremendous hit, and one of the more defining moments in my career.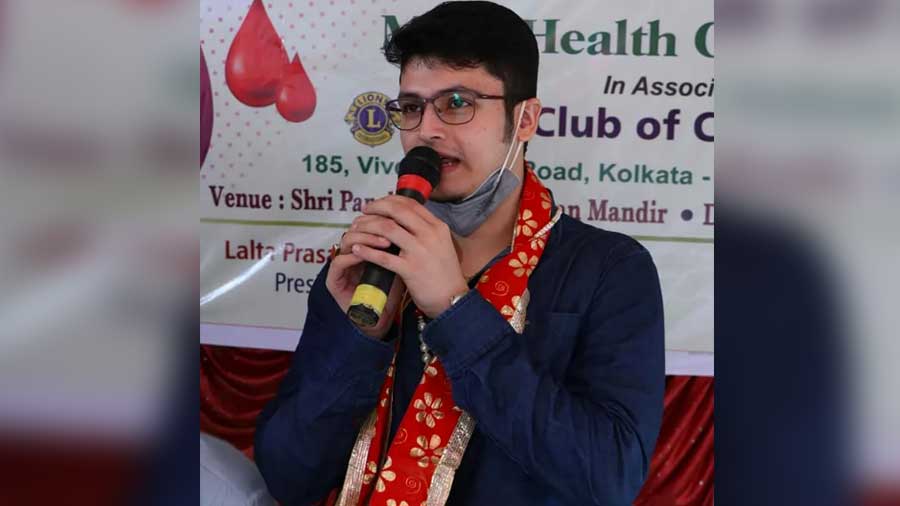 Sandeep was a student of Patha Bhavan and South Point
You started your acting professionally in 2012 with television serials, and then you ventured into films. Was it a natural transition?
Actually, there was another stint in between — as a model. Usually. people start the other way round — first with modelling and then acting. But it was totally opposite for me (laughs). No matter how much you plan, life will take its own course. So, I don't really know if it was a natural transition, but it is just the way my life has turned out.
You will be sharing the screen with veteran actor Paran Bandopadhyay and Saheb Bhattacharjee, among others, in your upcoming projects. Tell us about that experience.
Working with Paran Bandopadhyay for my upcoming film, Bayline, (directed by Samik Roy Chowdhury) has made me a better actor. He is someone from whom we actors can all learn. An actor needs to be an observer first. I remember telling him that if I just sit beside him everyday and just observe him, there is so much I could learn just from that.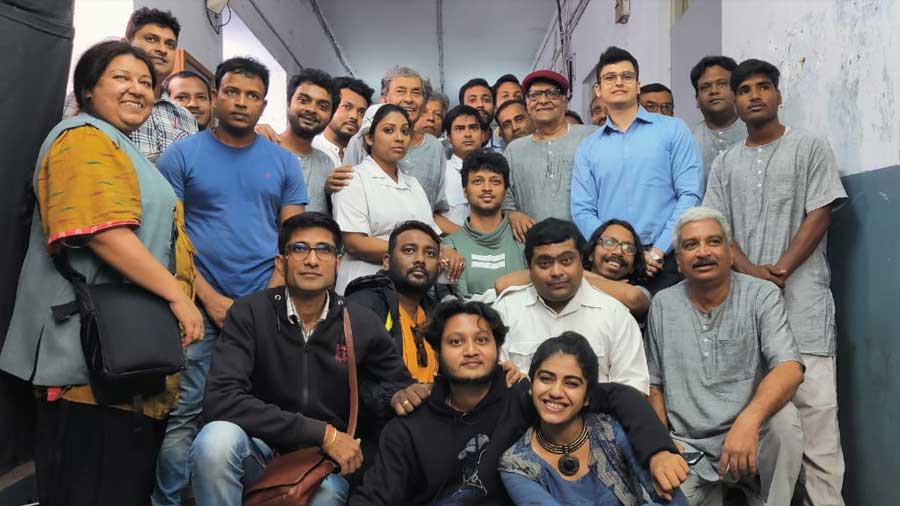 Sandeep with Paran Bandopadhyay, behind the scenes of the upcoming 'Bayline'
Another project I worked on, which is slated to release soon, is Nishachor (directed by Subrata Guha Roy). I had a wonderful experience with Saheb on the sets. And the audience will get to see a different kind of Sandeep there.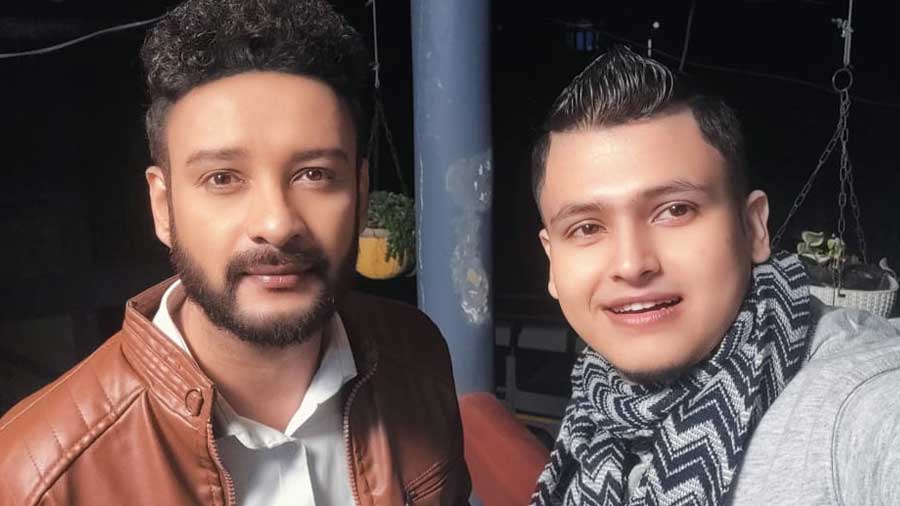 Sandeep with Saheb Bhattacharjee
What would be your choice between television, films and OTT?
I don't think that I can answer that easily. My first job was as a television actor. I have many friends from the industry and I respect each and every one of them. But, I am also a film buff. And OTT is nothing more than another medium. My film Taki Tales was released on Klikk and it was very well received. So, I do not think we should discriminate among the mediums, but highlight the film as the creation, as the product.
Do you believe the pandemic has affected the industry?
Yes, absolutely. The film industry has been affected immensely. OTT platforms, meanwhile, have become the most viable alternative. Almost every film these days has an OTT release, besides a theatrical release. And the lockdown has accelerated the growth of OTT as well. But, I think we are coming out of the slump we were facing.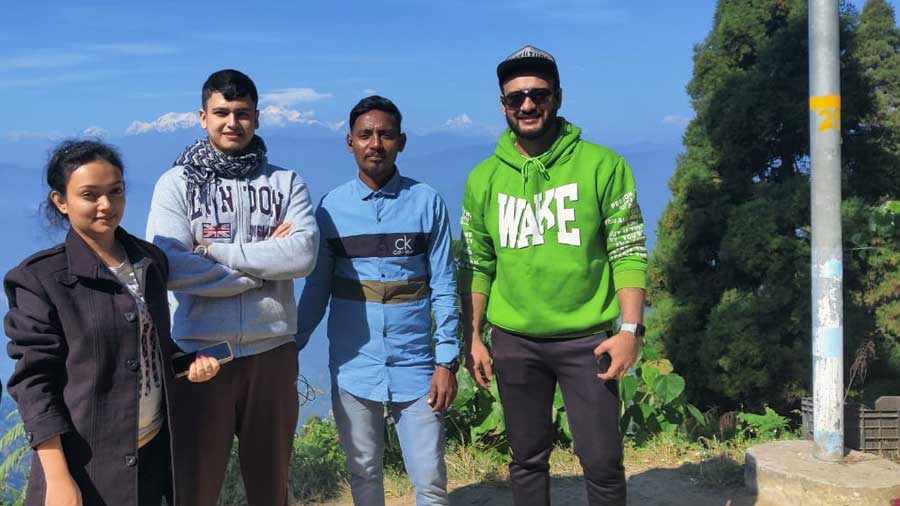 At the outdoor shoot of 'Nishachor'
You are also a social worker. Is there a cause you particularly believe in?
No, not particularly. I started doing social work in 2011, during my school days. I remember strolling across Dakshinapan and observing how people barely gave a rupee or two to the kids begging there. I realised giving them money like this is not a sustainable solution. I told one child that I would give them Rs 200. But, he should use that money to buy candy and sell it for a profit, even if it is a single rupee. He did exactly that. He bought candies for Re 1 and sold them for Rs 2. Today, the boy runs a tea stall. You have to plant a seed, water it and wait for it to blossom.
Another incident that changed my life was back in 2015, when my efforts to get jobs for acid attack survivors in Salt Lake bore fruit. The happiness I got from that trumps everything else.
Who would you say is your favourite actor, both in Tollywood and Bollywood?
That is toughie! In Tollywood, from the current generation, I would say Parambrata Chatterjee and Anirban Bhattacharya. My favourites also include Bumbada (Prosenjit Chatterjee). Another two stalwarts who have influenced me immensely are Soumitra Chatterjee, and of course, Paran da. From Bollywood, it is Salman Khan. He is someone I admire a lot. Of course there are others, but he takes the cake.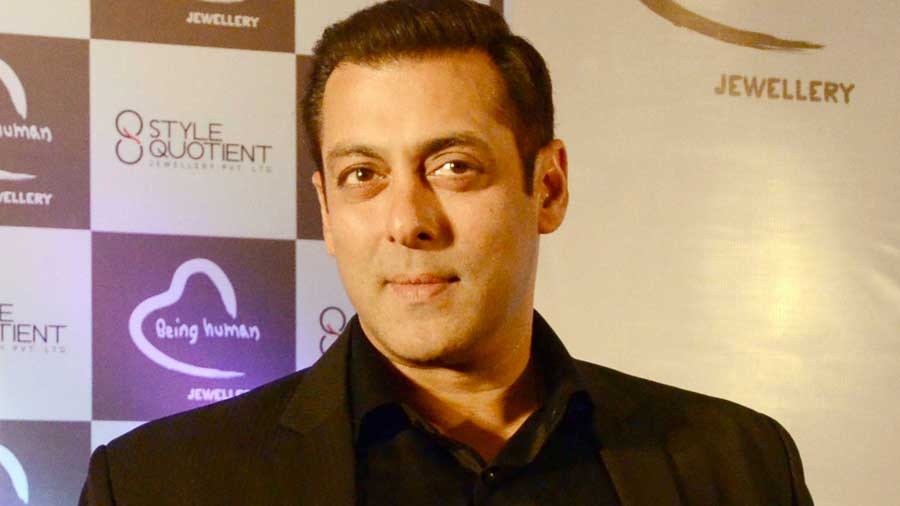 From Bollywood, Sandeep admires Salman Khan the most
TT archives
Seems like you are always working or keeping busy. What does a typical day off look like for Sandeep Bhattacharya?
A day off? I cannot remember the last time I had a day off! I do not have any 'chill time'. I am a workaholic — I sleep early and I wake up early. People who know me, know how I diligently follow my routine. After I am done with my work day, I unwind by watching films and reading. I need to groom myself every day to be a better actor and a better person. But when I do take time out for myself, I play tennis and try to keep fit.