Kutuki
The app: The lack of access to quality preschools and contextual learning resources have exacerbated the gap in foundational English and math skills in India, more so in smaller cities. With this in mind, Sneha Sundaram co-founded Kutuki (play on the word 'kautuka', meaning 'the curious one' in Sanskrit), an early-learning app that uses a proprietary story and song-based curriculum to make learning fun, interactive and contextual. With thousands of original, engaging and culturally relevant stories and songs in English and six Indian languages across 35-plus preschool aligned themes, Kutuki helps preschoolers build a strong foundation in English, S.T.E.M, pre-writing, socio-emotional and life skills. On Google Play, the app has crossed over 10 lakh downloads.
Powering the app: Sneha Sundaram, co-founder of Kutuki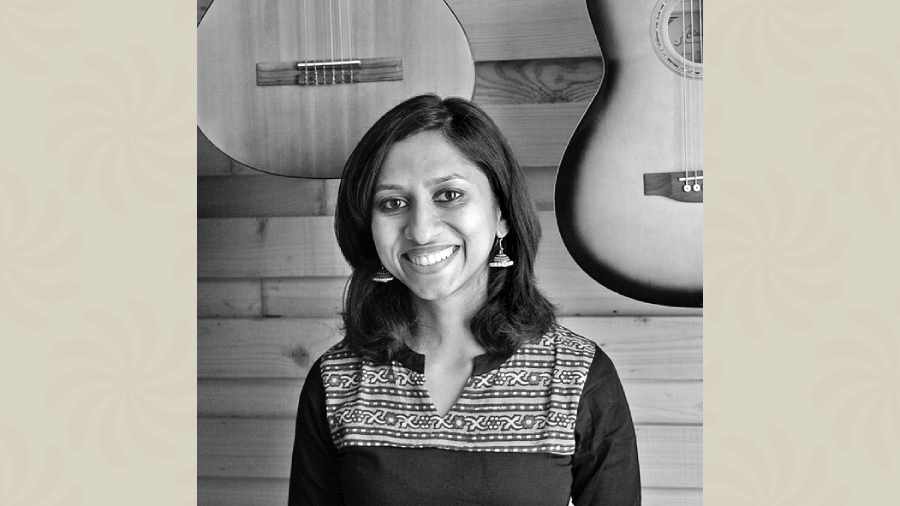 Sneha Sundaram, founder of Kutuki
Making Kutuki unique...
India is home to the largest population of preschoolers in the world — more than 150m. Despite strong evidence that 80 per cent of brain development happens under the age of seven, the majority of them can't count or even recognise letters when they enter primary grade. The early learning crisis is especially stark outside metro cities. The solutions available largely focus on higher grades, and lack context, structure and focused pedagogy with barely any tech-driven approach to create access and impact for a pan-India audience.
Our curriculum is fresh, original and built around our beloved learning companions, Kutu, Ki and Minku, who take children on personalised learning adventures through rich, immersive and culturally rooted animated stories and rhymes in English and eight Indian languages as well as interactive games that double as assessments.
Beyond a nine-to-five routine...
I trained in Carnatic music initially and moved on to exploring Western classical music, mainly opera. My mother would often catch me switching between varnams and Puccini's Tosca much to her bewilderment. While I hold two master's degrees, my mother always encouraged my musical pursuits along with academics. In the stint of 15-plus years that I trained as a vocalist, I not only got the opportunity to perform with some wonderful artistes but also see firsthand the impact of creative arts on young children. Having worked in organisations like Teach For India and setting up multilingual children's choirs in slum communities, I realised that the creative arts give every child a level playing field to discover and express themselves.
Help from Google...
Kutuki as a product was launched on Google's Play in 2019. As a member of Google and MeitY Startup Hub's Appscale Academy cohort, we have developed deeper insights into customer behaviours and needs, which has played an important role in the improvements we are making to the overall product experience. Apart from this, we have also had the opportunity to partner with Google to make a part of Kutuki's content available on the read-along app and further their mission to help children learn to read. We are proud to say that we've had over two million book reads so far.
Sheroes
The platform: Founded by Sairee Chahal, Sheroes is a comprehensive content, community, and commerce ecosystem enabling access to employment, entrepreneurship and capital for women. Though India has millions of women-led enterprises, a significant portion does not have the support and resources to reach their full potential. Women aspiring to launch a small business, or already having one, can accelerate their growth via all the resources on the Sheroes platform.
Powering Sheroes: Sairee Chahal, founder. She is a serial entrepreneur, mom, angel investor, evangelist for #WomensInternet and a board member. She also runs Mahila Money (a sister concern of Sheroes), a community neobank for women. Sairee serves on the board of Milaan Foundation, Paytm Payments Bank and US-based Women in Cloud. Sairee is credited with building up an ecosystem to support women in their journeys as entrepreneurs and leaders.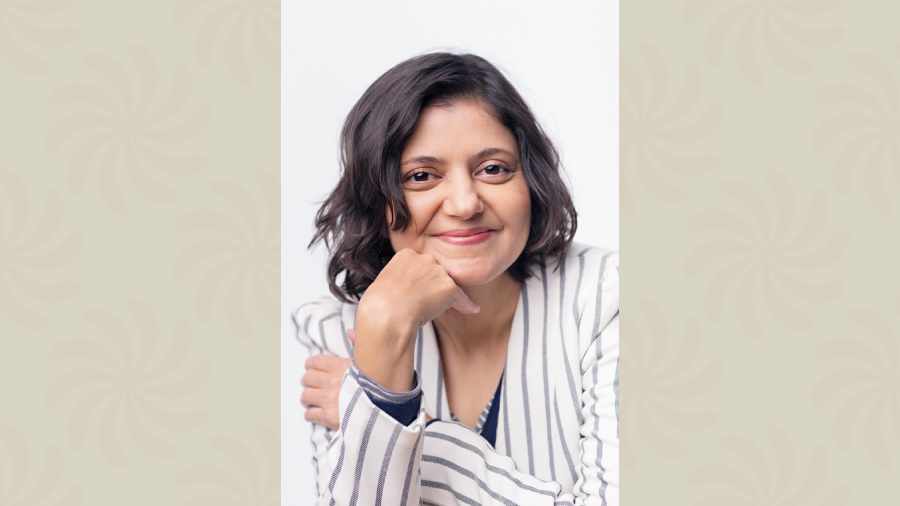 Sairee Chahal, founder, Sheroes
Coming up with the idea...
I launched Sheroes as an opportunity platform for women in 2014. As engagement on the platform grew, we realised that women Internet users were seeking a holistic platform that could fuel multiple aspirations. Our members can build a remote career, learn how to run a business from scratch, launch their online shops, and get access to loans, and other financial products.
We launched SHOPOnSHEROES, our women-led marketplace, in 2021, and it has helped thousands of women entrepreneurs set up their online stores with ease. Women-owned business GMV (gross merchandise value) has grown 250x in the last six months. In general, we find that the number of women wanting to launch their own business is growing, and Sheroes is a catalyst for women entrepreneurs. Our platform offers all the resources to help them achieve their business goals. 
Providing easy accessible to information around finance...
Lack of financial access has left millions of women outside the male consumer-focused BFSI ecosystem. In 2021, we launched Mahila Money, a sister concern of Sheroes to bridge this gap. Women consumers are looking to launch their businesses, fund education for themselves or their children, and seek healthcare products. Mahila Money offers products, community and resources to support them in meeting these aspirations. Our members can take loans, own a pre-paid card, and get access to protection plans. The Mahila Money app also hosts regular live sessions with women experts to help our members get savvy about their choices. It is transforming the way women engage in their financial journeys.
Additionally, Womenwill, an entrepreneurship programme by Google, just went live on Sheroes. This transformative on-demand programme enables aspiring entrepreneurs to build digital, financial and business skills from scratch. Financial education is a key aspect. We have over 100 mentors and curated content, supporting cohorts of women entrepreneurs in learning the ropes of entrepreneurship.
A teenager from Muzaffarnagar with big dreams...
Muzaffarnagar was a quiet town, where people, especially women, had many silent aspirations. There was a desire to do something — maybe build a small business from home or turn a passion into a marketable business. At home, I was also privy to conversations related to business, and these sowed the initial seeds of curiosity. When I came to Delhi as a student, I began working alongside my studies, and eventually became an entrepreneur. I realised that entrepreneurship is not something you do, it is a way of life. 
Help from Google to scale Sheroes...
Google Play has played an important role in our growth journey. It has been an essential pillar for our platform to thrive and become a household name among women Internet users. I am proud of how the Sheroes Android app has evolved over the last few years into a robust platform that is catalysing growth for women entrepreneurs.
Alippo Learning
The app: Many women in India have the passion to thrive professionally but lack the opportunity and skills. With this in mind, Ayushi Sinha and Nikhil Bansal
co-founded Alippo Learning, a live upskilling platform for Indian women looking to study, grow, and start home businesses. The platform is helping women upskill in multiple categories like baking, cooking, stitching, make-up, and more, and encouraging them to become micro-entrepreneurs from home. Today, Alippo Learning has built an online community of over three lakh women mastering new skills and aims to empower millions of women across the country through its Android app. Alippo Learning is also a member of the Google for Startups Accelerator programme's most recent cohort.
We spoke to: Ayushi Sinha, co-founder, Alippo Learning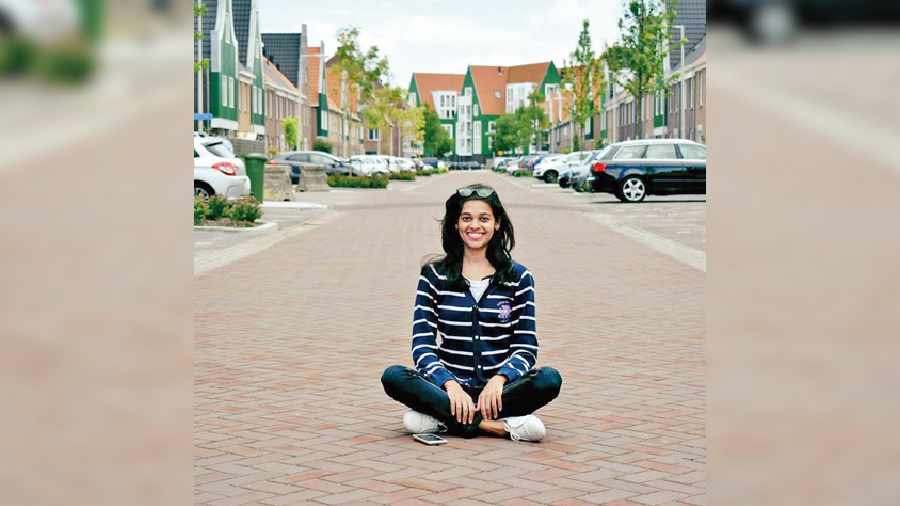 Ayushi Sinha, co-founder, Alippo Learning
The idea...
After graduating from IIITA, I tried multiple jobs and did some freelancing and consulting. But my heart was set on building my own venture. It took a lot of perseverance and sweat to finally build a dream company at Alippo. What started as an experiment during the pandemic took the shape of a full-blown start-up within a year. If you look at women around you, many women in India have the passion to thrive professionally but lack the opportunity and skills. Through Alippo Learning, we are providing a live upskilling platform for Indian women to learn, grow and set up their home businesses. The platform is helping women upskill in multiple categories like baking, cooking, stitching, make-up, and more, and encouraging them to become micro-entrepreneurs from home.
We are offering these courses at affordable rates from the comfort of their homes, and then helping them take it further by launching their own businesses from home. Apart from the live practical classes with experts, we also provide doubt sessions and a hyper-active community of like-minded women.
Milestones watch...
Within a year we scaled from zero to 60k paid customers, five-to-60-member team, two to 25 instructors, staying an EBITDA (earnings before interest, taxes, depreciation and amortisation) profitable business. As we launched our Android app on Google Play, it saw a consistent rating of 4.9 with customers sharing powerful impact stories in the form of reviews. This not only brought trust and credibility but also increased Alippo's discoverability with the newer audience and boosted organic growth. Today, we have built an online community of over three lakh women mastering new skills and aim to empower millions of women across the country through our Android app. Our vision is to create 10 million micro women entrepreneurs in categories like baking, stitching, cooking, make-up, and home decor.
The drill…
Not many people really know the drill (of becoming an entrepreneur). All that everyone knows is a vague picture from the outside. I started with just passion and all the learning happened on the go. A few things that nobody talks about are long-term consistency and the razor-sharp focus on the business unit economics that keeps you in the game. My message for women who want to have a start-up: Run a pilot and test your hypothesis on the ground in a small setup. There is no other validation as solid as customer feedback. Keep doing iterations and scale up from there. If you have an idea, start-up!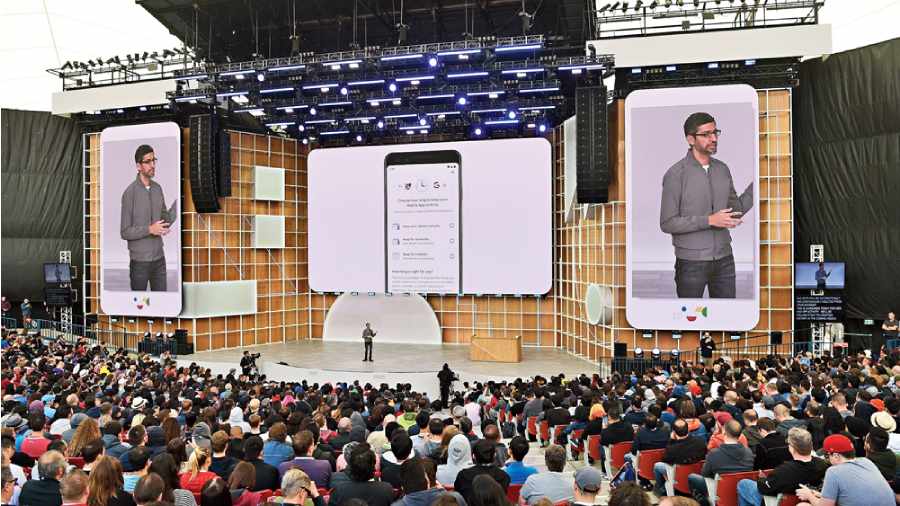 At this year's Google I/O
Slink.io
The app: Slink.io, a popular game that has over 50 million downloads on Google Play Store is led by Hyderabad-based Renuka Jallapuram, CEO of Flying Caps Technologies.
Powering the app: Renuka Jallapuram has over 10 years of experience in the IT and gaming industry. Starting off as a software developer, Renuka turned to mobile gaming, partnering with her husband, aiming to build engaging games that will be played by the world. Her dream is to build one of India's largest gaming companies from an idea stage to a multi-million-dollar business.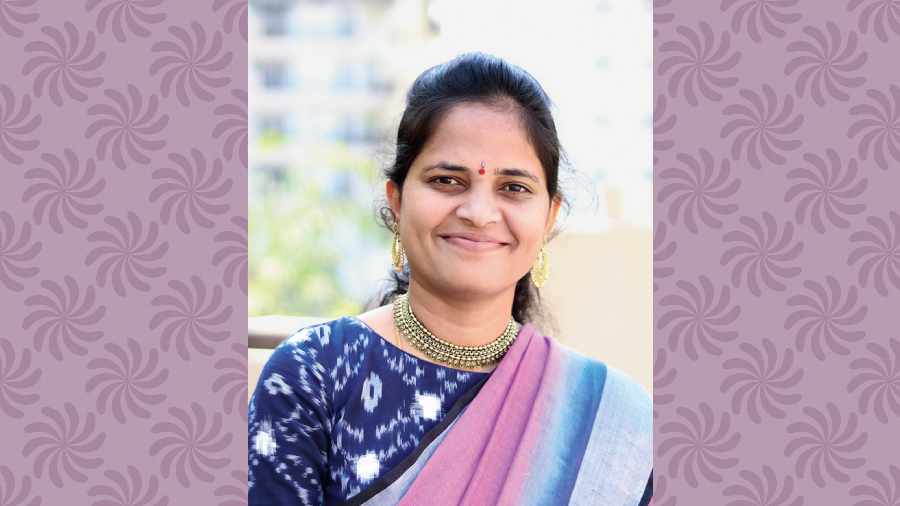 Renuka Jallapuram, CEO of Flying Caps Technologies, which is behind Slink.io
Full-time app developer to founding her company...
I have always been fascinated by the possibilities of software engineering. I started my career as a software developer in Java, J2EE, and RPA Automation, and worked with companies such as HCL and Cognizant. However, I always wanted to develop something of my own and sensed immense potential in the mobile gaming industry. So I decided to change my career path altogether and ventured into the mobile gaming category, along with my husband Chandrasekhar Manubolu.
We started off in 2016 by building indie games aiming to reach people globally and give them unique and disruptive gaming experiences. The journey was not easy. Software development and game development are two very different capabilities. But over time, I was able to self-learn and took complete ownership of developing new indie games. Eventually, in 2019, I decided to go beyond being a developer and co-founded Flying Caps Technologies, a gaming company through which my husband and I hope to build engaging and successful games that will be played by people across the world. Today, Flying Caps Technologies has launched 10 games and clocked over 100 million downloads globally. Our most successful game, Slink.io, has received great interest from users across the world with over 50 million downloads on Google Play.
Need for more women game developers in India...
This stems from the global stereotype that women do not play video or mobile games, which is far from the truth. There has been a significant rise in the female gaming population, which makes it the perfect opportunity for women game developers to thrive. There has been a rise in female game developers but there is much more untapped potential. With this in mind, we are planning to onboard more talented developers, especially women game developers. We believe gaming can be an amazing field for women developers, and we look forward to going to colleges and bringing some fresh talent onboard.
Help from Google...
Through Google Play, we have been able to better understand how our games are growing and get a deeper insight into the audiences we are tapping. The platform has helped us with insights into our users and technical aspects of the game. We look forward to continuing our growth story, and my dream is to build one of India's largest gaming companies, from the idea stage to a multi-million-dollar business.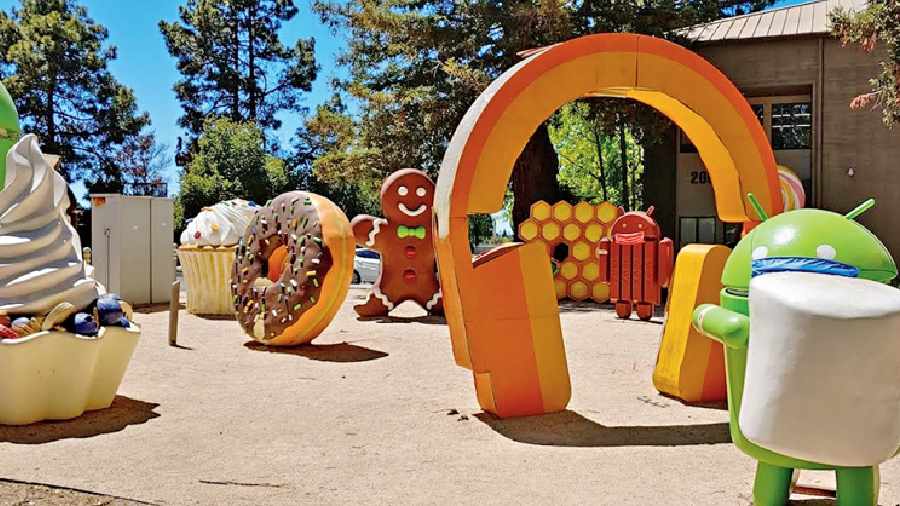 File picture of statues of different Android versions at a Google-themed park
Doubtnut
The app: Co-founded by Tanushree Nagori and Aditya Shankar, Doubtnut is a multi-lingual online learning app through which students can quickly find a solution by simply clicking an image of the question, as well as learn concepts using Doubtnut's video library. Starting its journey with an Android app, its most engaged user base, today Doubtnut has over 10 million downloads on Google Play.
Early days of Doubtnut...
Aditya and I were running a coaching institute and realised doubt solving is a big challenge for students. In fact, in 2017 there was a Google-KPMG study where it was highlighted that the biggest challenge faced by students is doubt solving. We knew that the problem was at such a scale that we needed to use technology in conjunction with content to be able to solve this problem at scale. Today we are the app with the highest DAU because of solving this biggest use case. Students can click the picture of the question and get the video solution automatically.
The Android app has been around for over five years out of which for over 2.5 years it has been the app with the highest DAU in education. Hundred million questions are asked every month, 200m videos are viewed and more than 600m minutes are spent every month on the platform on academic activities. Through our Android app, we are aiming to reach millions of more learners across India and scale up our presence by offering content in more regional languages.
Tanushree Nagori, co-founder of Doubtnut
Funding challenges....
Since Aditya and I were teachers (even though with an undergraduate degree from IIT), investors did not trust us to be able to run a tech product. Additionally, in 2016-17, education was not the sector where investors would like to invest a lot. Third, since our video solutions at that time were in "Hinglish", some investors felt it did not have a classy feel to it. Also, we were building a distribution-first business. There are only a handful of investors who believe in that approach. It takes a couple of investors in the early days to believe in your vision. Thankfully, we found those couple of investors and then started on our scale-up journey. Once that happened, many investors lined up to be part of our journey.
Message for women who want to be entrepreneurs...
Forget that you are a woman or at a disadvantage. Once you forget this, suddenly there will be a big burden off your shoulders and you will perform without any mental constraints. Also, get all the help that you can. It takes a village to raise a child. Add to it a start-up, you need many villages for the same, whether you are a male entrepreneur or a female entrepreneur.