India's Republic Day celebrations proceed as per expectations after unemployment marches slightly faster than inflation and Covid cases during the annual parade. The economy, however, is unable to move and has to be assisted by false assurance, which manages to complete its march in record time. Digital surveillance and social media manipulation finally take pride of place in the parade as the presence of community transmission is acknowledged for the first time by one and all. Meanwhile, meaningful press conferences and accountability to the public narrowly miss out one more time.
Elsewhere, NATO and Vladimir Putin's much-anticipated date looks unlikely as both parties start seen-zoning each other, cricket broadcasters agree to replace 100s with 50+ scores while showing Virat Kohli's batting statistics and Disney promises to cast a black woman as the titular lead in its latest adaptation of Snow White.
Wondering what else happened while you kept comparing the temperatures of Kolkata and Delhi and listened to Doobey for the 567th time? Here's the top stories from the week that should have been.
January 24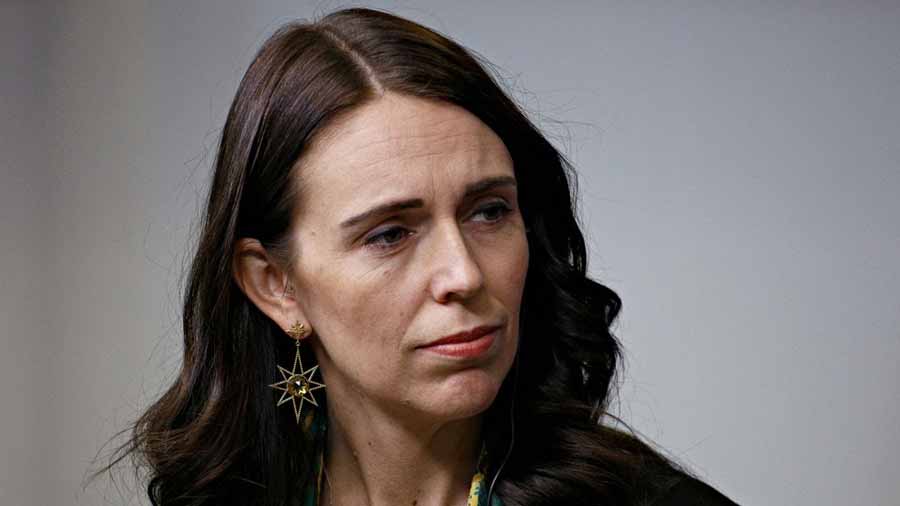 Transcribers of prime ministerial addresses in Britain are delighted at the prospect of Jacinda Ardern taking over from Boris Johnson as they can now wave the "ahhs" and "umms" goodbye
TT archives
Investigations by the New Zealand government have revealed that the so-called anti-vaxxers who chased Prime Minister Jacinda Ardern's car last week were a group of Britishers intending to kidnap Ardern, take her to London and install her as the new leader of the UK. Buckingham Palace has cited page 158 of the UK's unwritten constitution to indicate that Her Majesty Queen Elizabeth II has the power to replace Prime Ministers among the Commonwealth. Rishi Sunak has started following Ardern on Instagram while Boris Johnson has been diagnosed with cheesosis — a rare condition where the patient cannot stop eating cheese when in despair.
The White House congratulates Pakistan for swearing in Ayesha Malik, the country's first-ever female Supreme Court judge. "The United States will continue to maintain its special relationship with Pakistan and ensure that progressive policies are encouraged throughout its land. With our continued collaboration, I'm sure the day isn't far when Pakistan elects its first female Head of State," tweets President Joe Biden. Hillary Clinton's social media team promptly retweets before deleting even more promptly. Benazir Bhutto rolls in her grave.
January 25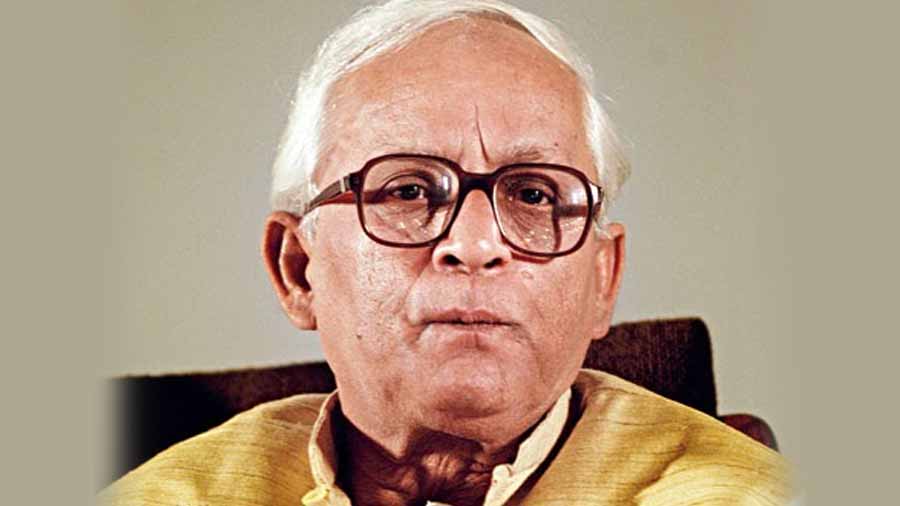 Buddhadeb Bhattacharjee's Lal Salam award will stay with him and/or his family for 34 years before being donated to a charitable institution that condemns the free market
TT archives
Hours after rejecting the Padma Bhushan, Buddhadeb Bhattacharjee is spotted accepting the Lal Salam award, conferred on him by the West Bengal Union of Historically Deprived & Intellectually Enriched Marxists (WBUHDIEM), at the Indian Coffee House. Previous awardees include Jyoti Basu, Biman Bose and anybody who has been able to explain dialectical materialism in under 10 minutes.
Following a teaser of Ola's electric car model, CEO Bhavish Aggarwal concedes that Ola's motivation behind developing autonomous or self-driven cars came from being sick and tired of customers referring to Ola chauffeurs as "Uber drivers".
January 26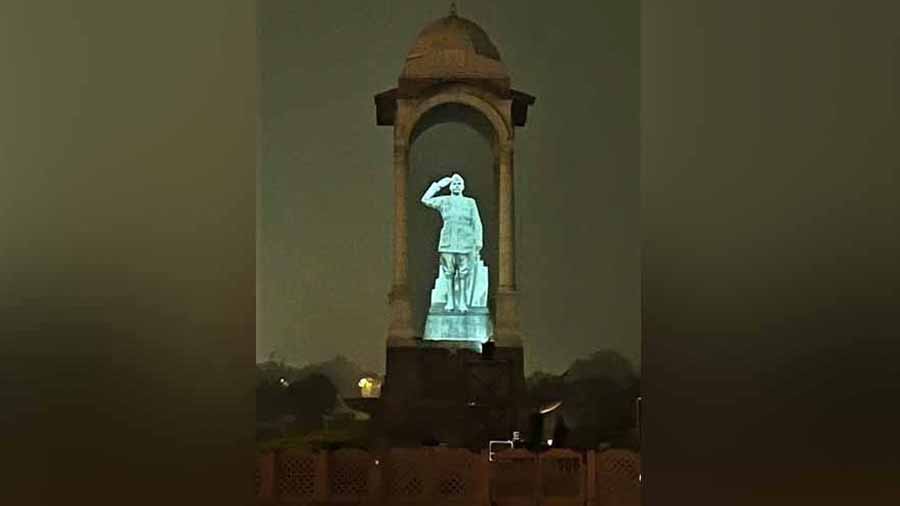 Some government bureaucrats have heard rumours that the Netaji 3D statue transforms into that of Gumnami Baba for a couple of hours every night
TT archives
The ministry of culture for the Government of India confirms that the hologram (or is it hollowgram?) statue of Subhas Chandra Bose at India Gate will soon be equipped with smart speech technology, allowing Indians to hear in Netaji's voice how Jawaharlal Nehru ruined India.
In the wake of Chhattisgarh letting government employees work five days a week, Delhi chief minister Arvind Kejriwal has devised a three-day working week for those in the Capital. Kejriwal's innovative odd-even model will entail government officials in Delhi working during the even days of the week (Tuesday, Thursday and Saturday) and resting during the odd days of the week. "This three-day working week will have a drastic impact in reducing corruption. My government has worked closely with a number of academicians and policy makers and the data is clear — the less government officials work, the lower the chance of them engaging in corruption." explains Kejriwal.
January 27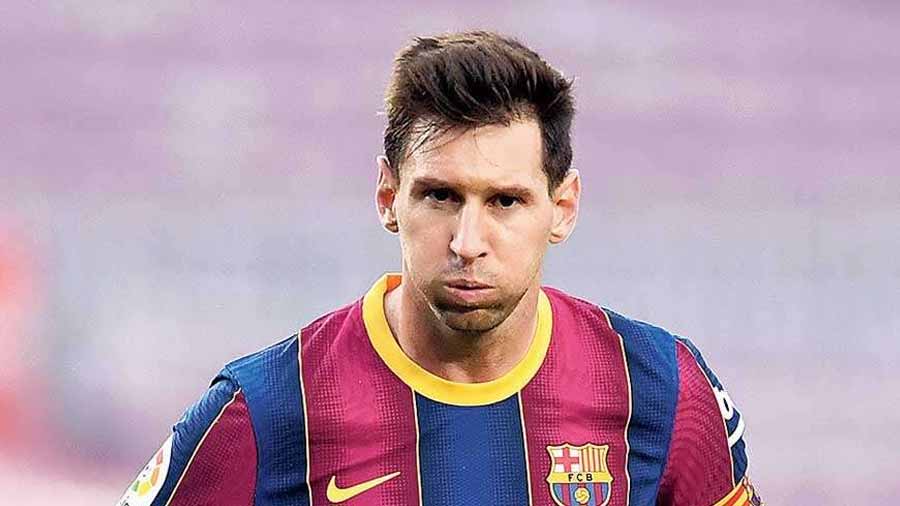 Joan Laporta is exploring the option of crowdfunding Lionel Messi's salary at Barcelona next season
TT archives
Lionel Messi is all set to return as an FC Barcelona player this summer after an agent of Barcelona president Joan Laporta dressed up as a fan and managed to get the distracted Argentine to autograph a napkin outside a Barcelona restaurant where Messi was having dinner with former teammates Xavi Hernandez and Sergio Busquets. As it turns out, the napkin, made of carbon copy paper, replicated Messi's autograph on a Barcelona contract that was wrapped within. An infuriated Nasser Al-Khelaifi, Qatari businessman and chairman of Paris Saint-Germain, Messi's current club, has urged the Qatar administration to immediately freeze all oil exports to Catalonia.
Currently in Oslo, Norway, for diplomatic talks, senior Taliban leaders have been inspired by the Nordic model and plan to implement a welfare state in Afghanistan at the earliest. Proposed measures include subsidising the costs of burqas and beard-growth oil, making classes on Shariah law available to every Afghan child between the ages of six and 14, distributing free subscriptions to YouTube channels streaming mass floggings and imposing a dissidents' tax on whoever calls out the incumbent Afghan government on social media.
January 28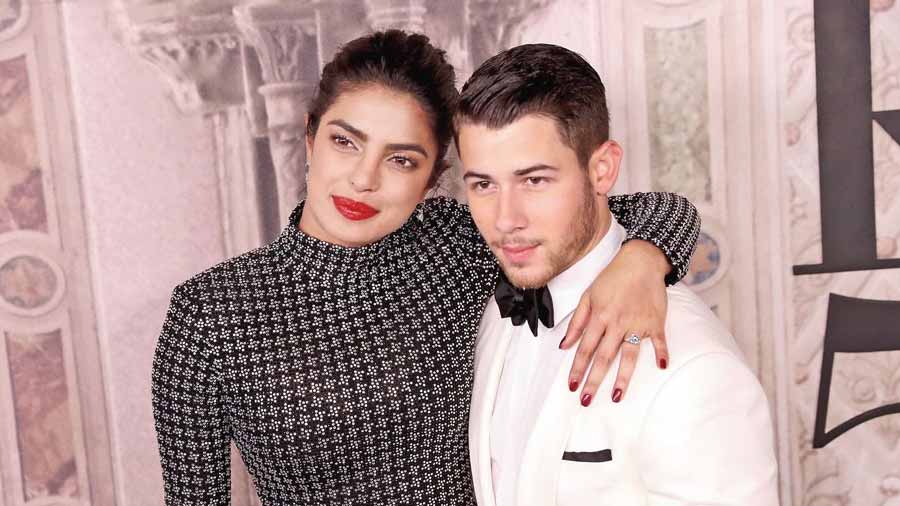 In keeping with the trend of celebrities combining their names to christen their children, Twitter trolls have suggested uncharitable names for Priyanka and Nick's kid
TT archives
Priyanka Chopra and Nick Jonas have decided to store all upcoming pictures of their first child as Non-Fungible Tokens (NFTs), which means that the paparazzi would have to pay a premium to the couple should they want access to any of the snaps.
After the success of Yeh Kaali Kaali Ankhein, Netflix India has renewed the show starring Tahir Bhasin, Shweta Tripathi and Saurabh Shukla for a second season, which will see the show change its name to Yeh Gore Gore Gaal. Amazon Prime Video and Glow & Lovely (previously Fair & Lovely) have been left to rue the decision as the name clashes with the title of their latest collaborative project, the first-ever documentary on India's leading skin-lightening cosmetic product (previously fairness cream).