Genio, genio, genio... ta, ta,ta, ta, ta... goaaaaal, goaaaal, goaaaal... goalazooooo" was how the legendary football pundit Victor Hugo Morales' staccato commentary climaxed into ecstasy as a shapeshifting Maradona dribbled his way past six English players to score his second goal in the quarterfinals of World Cup in Mexico.
It was a pivoting point of history, personal and more generally.
It was the goal that broke England's back in the match, and built an unstoppable momentum for Argentina that had to end in the inevitable destiny of Argentina winning the World Cup for the second time.
That was also the precise moment when I, and half of Kolkata, converted from worshipping Brazil to supporting La Albiceleste.
Watching Messi's assertive presence in the final and especially his assist against Croatia in the middle of the second half of the semi-final this time was a moment of déjà vu for me. The spirit of Maradona from the summer of '86 seems to be hovering around the Messi of 2022, showering his benediction on La Pulga, the rightful inheritor of Diego's legacy of the ball being an extension of his heart at the end of his left foot.
Visiting my maternal grandparents' joint family household in north Kolkata for long school vacations seeded in me and my many cousins an undying love for three sports — football, cricket and tennis. And in that order of priority. As kids we would be carted off to watch domestic and international matches taking place in Kolkata during our visits. It was football in summer, and cricket and some tennis in winter. As with most families afflicted by the Partition, sports was an escape hatch from the trauma of memories and football in particular was a way of asserting and carving a new identity. For almost all families displaced from what is now Bangladesh, an unconditional love for East Bengal FC came naturally, and my mamabari was no exception.
And football was by far the most popular spectator sport in Kolkata, certainly up until the Indian cricket team won the World Cup in 1983 and followed it up with the Benson and Hedges World Series Cup win in 1985.
Watching the football World Cup, which  always coincided with the long school summer break, was a huge part of this love for football, a much anticipated festival as it were.
Before live TV coverage of the entire tournament became available to us — in 1982 — the support for Brazil was almost universal. This was largely based on their legendary teams of the 1970s, within which exalted sat the cult of Pele worship, passed down as 'oral history' from one generation to the next.
Aided by live television coverage of the entire World Cup tournament an other international football in the 1980s, and abetted by some high-quality international tournaments like Nehru Cup, football fandom became less of a monopoly of Brazil.
My own fandom for Argentina stems from this hyperlocal football-watching culture but rooted very specifically in my own particular experience of making sense of it all — football and the enormity of the occasion of the World Cup — all coming together in 1986, in which year one man, Diego Maradona, almost single-handedly (pun intended) won it.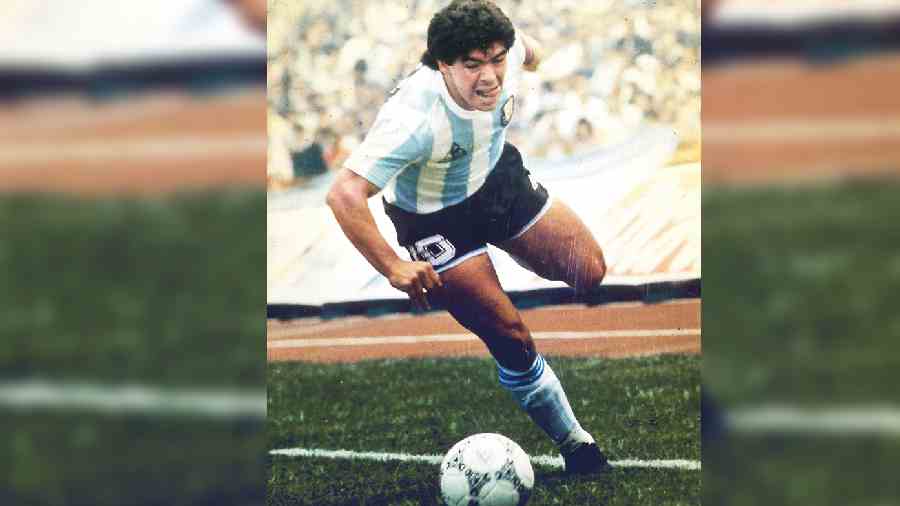 Diego Maradona
It's an unconditional fandom, and rooted as much in the sheer aesthetics of his athleticism as in the admiration of his cheeky chutzpah.
Messi's genius taps into all those emotions, but burdened with less moral ambiguity.
And blessed we have been as football supporters and Argentina fans to have lived and witnessed the miracles wrought by these two footballing Gods, separated by decades.
And coincidentally, the last three decades have seen the emergence of extraordinary Gods and G.O.A.Ts in the other two sports I follow passionately — cricket and tennis.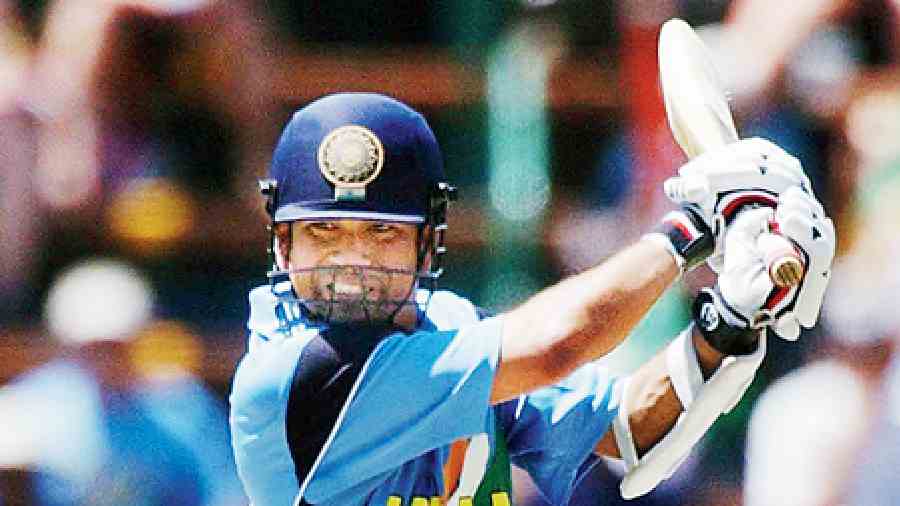 Sachin Tendulkar
Sachin Tendulkar, another diminutive genius with a shock of curly hair that had more than a passing resemblance to a young Maradona, had all of us in his thrall as India shook awake from the shackles of the license Raj. Like Maradona's improbable goals against arch rivals England in the 1986 World Cup, watching live on telly a 16-year-old Tendulkar clobber Pakistani leg spin legend Abdul Qadir for three straight sixes in his first international tour was the beginning of a lifetime of fandom.
One of the greatest joys of watching Tendulkar bat early in his career was his sustained, controlled aggression that was technically superior and hence yielded more result than the few swashbuckling batsmen India had in the 1990s.
Till Tendulkar suffered from lateral epicondylitis, commonly known as "tennis elbow", in 2004, one of his trademark shots was dancing down the wicket to spinners and pacers alike and hoiking them over deep mid-wicket or long on, exactly the shot he deployed against Qadir on his debut tour in 1989. It is a tribute to modern medicine and his own relentless pursuit of excellence that we witnessed Tendulkar hold court on cricket pitches around the world for as long as we had.
Just about when Tendulkar was reinventing his cricket career, a ponytailed Swiss was prancing around the grasscourts of Wimbledon, and with timing, power, elegance and a seeming ability to defy the laws of gravity, making his mark on the world of tennis. For the next two decades Roger Federer would play with notions of time and space to define greatness and divinity not just in tennis but in all sports. And would create in his wake two other all-time greats in one of the toughest, loneliest sports in Rafael Nadal and Novak Djokovic.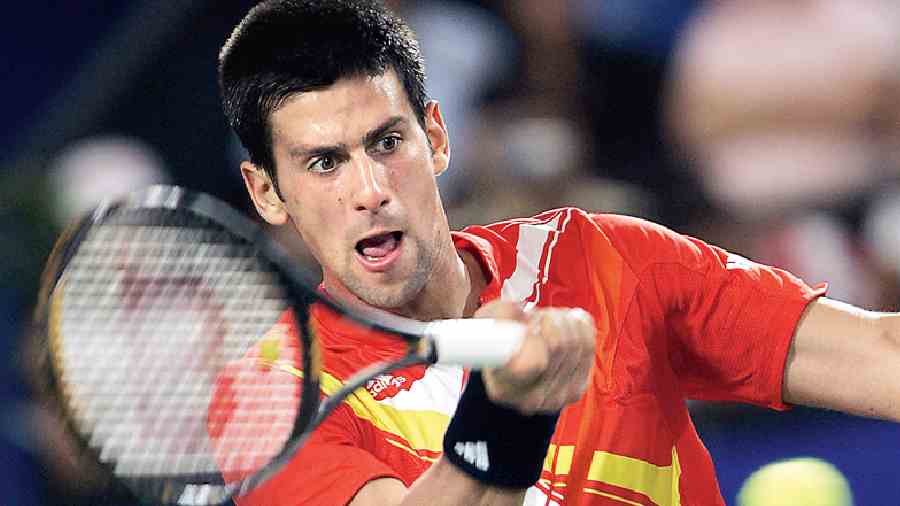 Novak Djokovic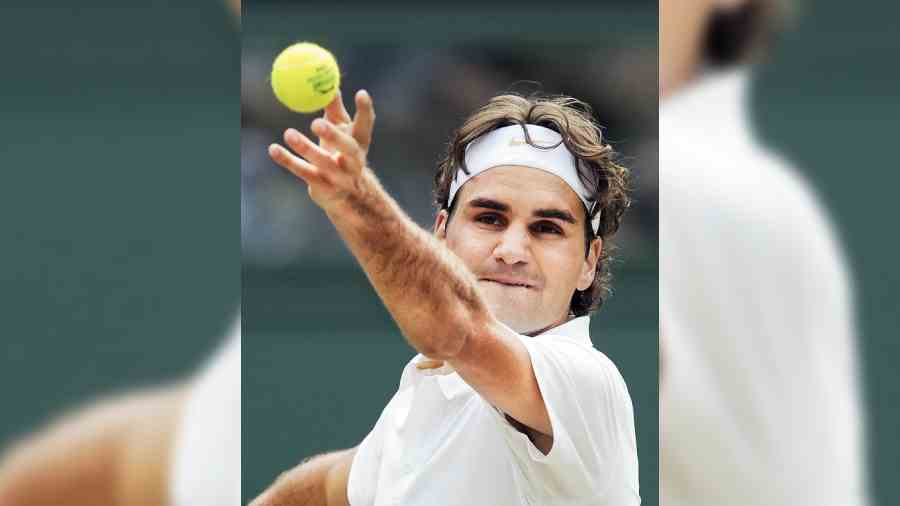 Roger Federer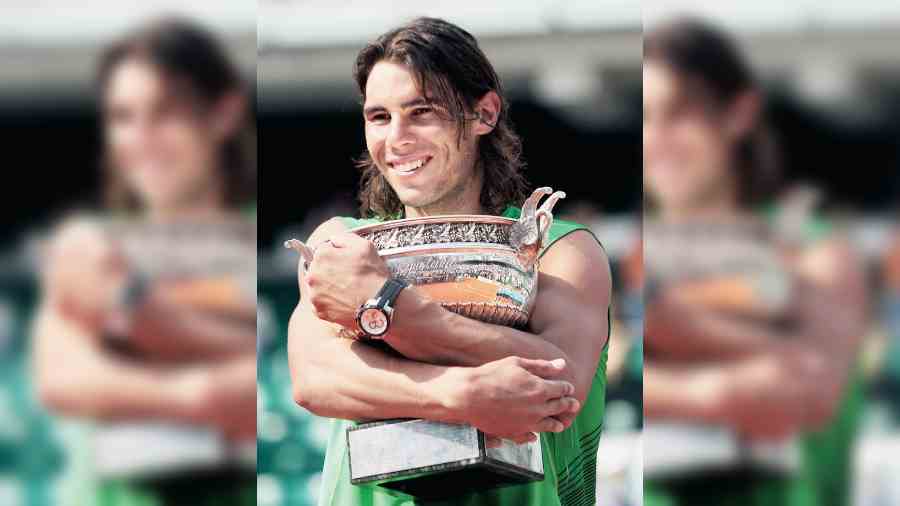 Rafael Nadal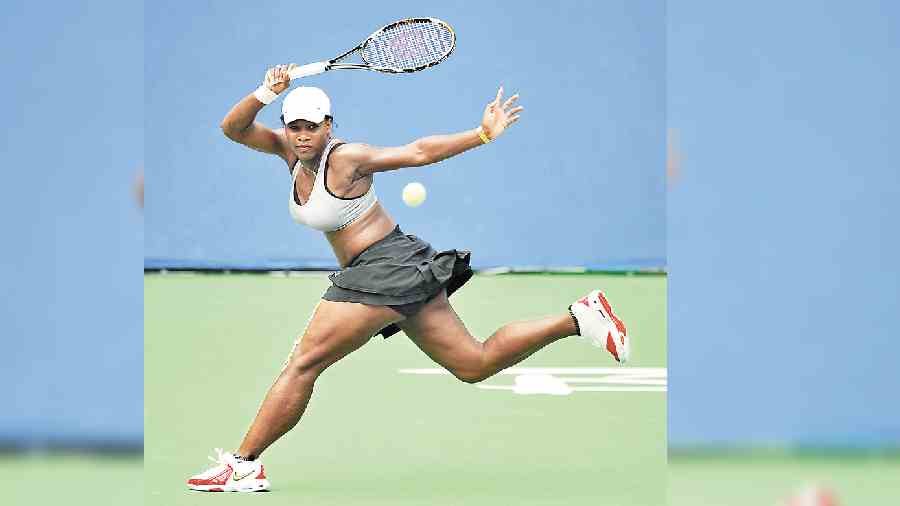 Serena Williams
In the other half of the game, Serena Williams would surge ahead of her sister Venus to dominate women's tennis for over two decades, and with matchless athleticism amass more singles grand slam titles than any other player in the Open era. And in the process she would transform the cross that Muhammad Ali and Arthur Ashe bore before her for equality of Black people into a torch of dazzling brightness. Few other top flight international sports have been dominated for so long by so few as has been in the case of tennis in the reign of Rex Roger and Regina Serena.
What are common to the extraordinary longevity of all these sporting greats, beyond talent and cussed determination to excel — and hidden in plain sight — are modern medicine and sports technology. Messi benefitted from a human growth hormone therapy to counter the impact of growth hormone disorder that he was born with. Federer's inability to recover from his knee surgeries notwithstanding, his renascence in 2017 has been attributed to a switch to a raquet with a larger head. Jelena Gencic's unique tennis coaching, with its stress on extreme stretches, resulted in Djokvic's gymnast-like flexibility on court. Even with Federer, the impact of Peter Carter, the Australian who coached him as a junior, was profound in terms of his languid, effortless technique and on-court movement.
As I celebrate Argentina's FIFA World Cup 2022 win with family, friends, colleagues and strangers around the world, I rejoice in the joy of having lived in the times of messi and Maradona, Federer and Serena, Tendulkar, Nadal and Djokovic. It has been very heavenly.
Debanjan Chakrabarti's day job with the British Council is as director for East and Northeast India. He daydreams about sports