Joy Bhattacharjya is a man who has worn many hats. An integral part of the Indian sports scene over the past two decades, he was instrumental in helping India host the U-17 FIFA World Cup in 2017 and is currently the CEO of the Pro Volleyball League. But Kolkata Knight Riders' fans will remember him as the team director from 2008 and 2014, the man who oversaw the franchise transition from the Sourav Ganguly to the Gautam Gambhir era. In an exclusive interaction with My Kolkata, Bhattacharjya reflects on IPL 2021, his KKR stint and more.
My Kolkata (MK): What have you made of the KKR's IPL season so far?
Joy Bhattacharjya (JB): Brendon McCullum (the KKR coach) has always wanted the team to play with fearlessness. That did not happen in the first half of the season. But this gap [between May and September] gave them the time to think about things. The players knew they had nothing to lose when the second half of the IPL began. This has allowed them to play fearless cricket.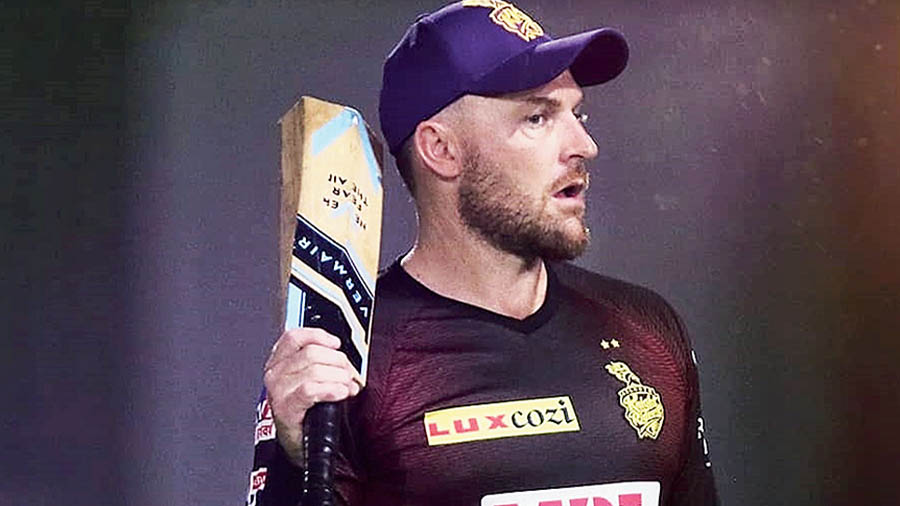 Brendon McCullum, the KKR coach
MK: Did KKR this season remind you of IPL 2014?
JB: Absolutely. Even though that team in 2014 won nine games in a row to win the tournament and this team has lost two games in nine since the return, I think the change in momentum is very similar. 
MK: Your prediction for Friday's final between CSK and KKR?
JB: KKR in a nail-biter.
MK: What happens in the dugout when an IPL game is on, is it more of strategy or pep talk?
JB: If you are a batting dugout, then your batsmen in the middle, or even those who get out early, communicate to the rest what sort of a pitch it is. So the dugout knows what total works for the surface. When you are fielding, it is about who is looking unfit, who needs water, what bowling changes need to be done, and other small but important details.
A dugout is not a place for big plans. It is a place for fine-tuning and execution.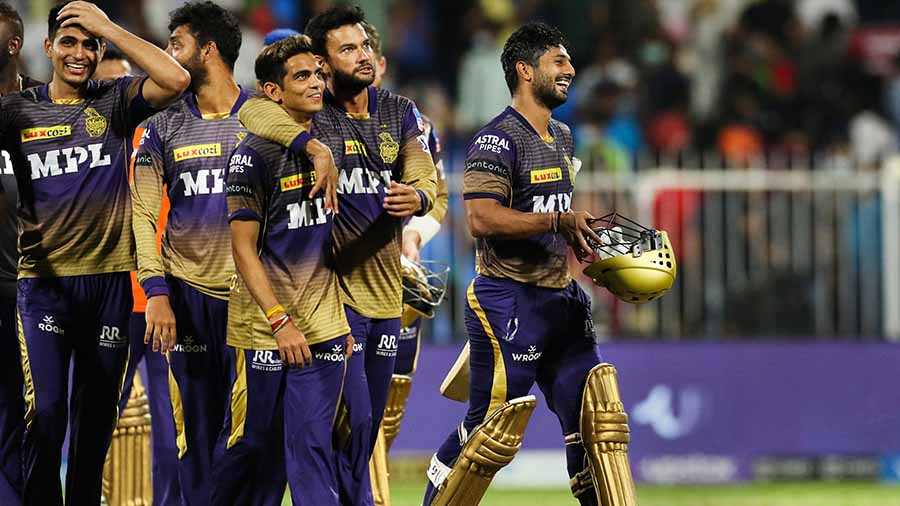 KKR players after winning the second Qualifier against Delhi Capitals on Wednesday night
PTI
MK: What was your toughest challenge when you were the team director of KKR? And what were some of the key lessons?
JB: The biggest challenge with managing an IPL franchise is to take a band of disparate individuals and make them into a team with a collective ethos, philosophy, and vision.
As far as lessons go, I remember in 2011 that Dav Whatmore was our coach and he asked all the players to do one simple thing -- to run between overs. If you run between overs, you have to make a commitment to a certain level of fitness. Secondly, you lift the spirits of your team, since you cannot run with your head down. You need to see where you are running. It was a sign that here is a team that would not allow its head to drop. 
The second lesson was Gautam Gambhir's belief as captain that every guy should be able to take a bullet for the other person. For that is what makes a team.
MK: In the early years of KKR, what was your perception of the relationship between Shah Rukh Khan and Sourav Ganguly?
JB: Shah Rukh and Sourav got along. I have never seen them fight, I have never seen any bad vibes between them.
Sourav retired from international cricket in 2008. So the problem was not having Sourav initially, but retaining him for three years. Shah Rukh did not want to be the person to get rid of Sourav. Shah Rukh decided after the first three years that he would be there to encourage the team, but he was not going to take executive decisions.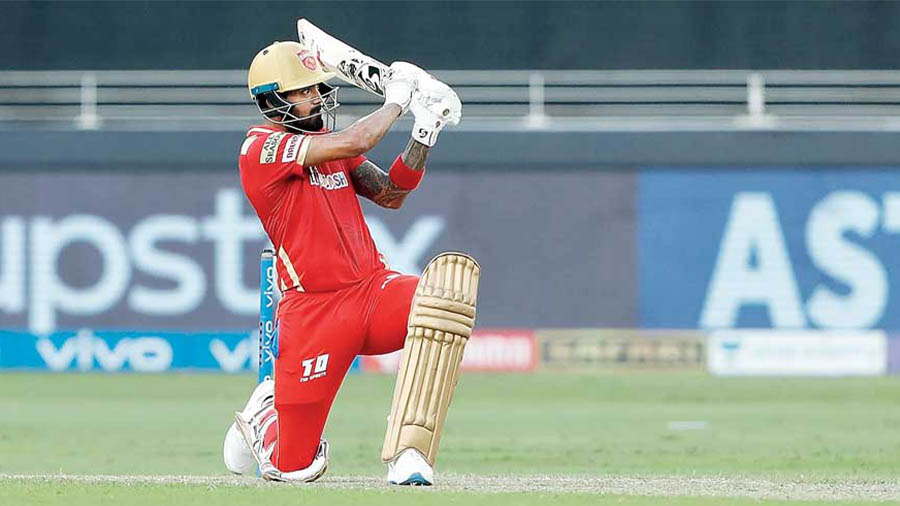 K.L. Rahul had a great IPL with the bat
MK: Time for your IPL picks of 2021. Outstanding batsman?
JB: K.L. Rahul. It is unbelievable what he can do.
MK: Outstanding bowler?
JB: I know Harshal Patel is leading the rankings, but I have been very impressed by how Andre Nortje has bowled.
MK: Outstanding fielder?
JB: Ravindra Jadeja, he's such an explosive player. I love him on the field.
MK: Outstanding captain?
JB: I have to go back to Mahendra Singh Dhoni. Even after 13 years of the IPL, Dhoni is quite something.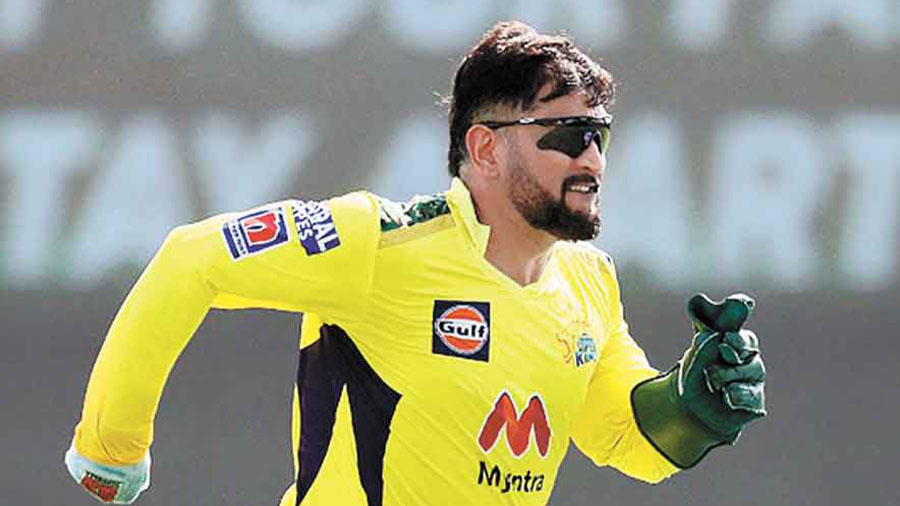 M.S. Dhoni is still the captain to beat in IPL
MK: Do you think Dhoni will retire if he wins the trophy on Friday?
JB: I think he will retire. For him to hold on to a spot for another three years (with fresh auctions happening for 2022) will not make sense.
MK: Biggest disappointment of the season?
JB: Punjab Kings as a team, and as an individual player, Nicholas Pooran.
MK: Given your pioneering role with fantasy cricket, we cannot not ask you this. What would be your all-time KKR XI?
JB: 
Brendon McCullum
Robin Uthappa
Gautam Gambhir
Manish Pandey
Venkatesh Iyer
Yusuf Pathan
Andre Russell
Sunil Narine
L. Balaji
Varun Chakravarthy
Morne Morkel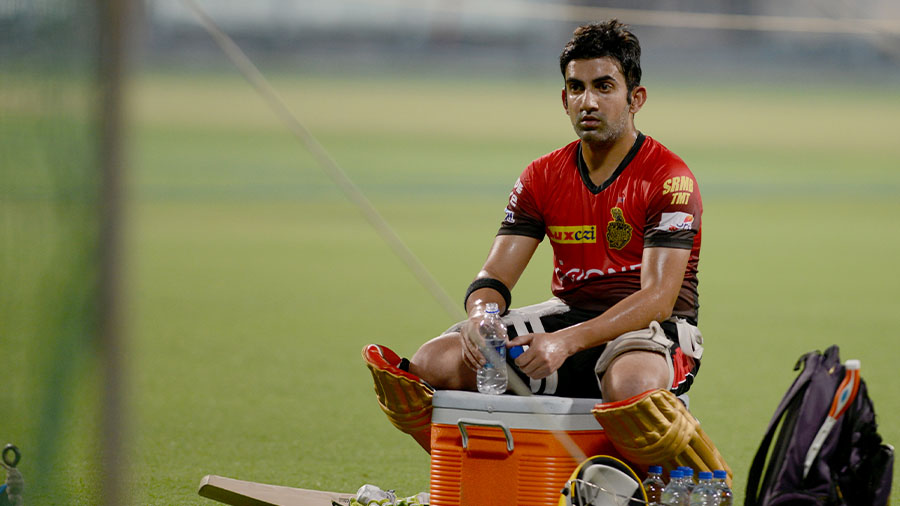 Gautam Gambhir led KKR to two IPL titles
MK: Switching to your Cricbuzz journey now, how has that experience been for you? Has it changed your perspective on the IPL?
JB: Absolutely, it has. The one great thing that Cricubuzz has done is that it has stayed true to Harsha Bhogle's vision. Harsha basically wanted Cricbuzz to feel like a bunch of friends chatting about cricket. So it is a lot of cricket, but also a lot of fun and banter. And some really strong personal relationships.
MK: What are some of your favourite books from the ones we see behind you on the Cricbuzz videos? 
JB There's a biography on SD Burman, co-written by my good friend Anirudha Bhattacharjee. There's one called Standard Deviations by Gary Smith, then there's The Rational Optimist by one of my favourite authors, Matt Ridley. For sports lovers, you must read The Meaning of Sport by Simon Barnes.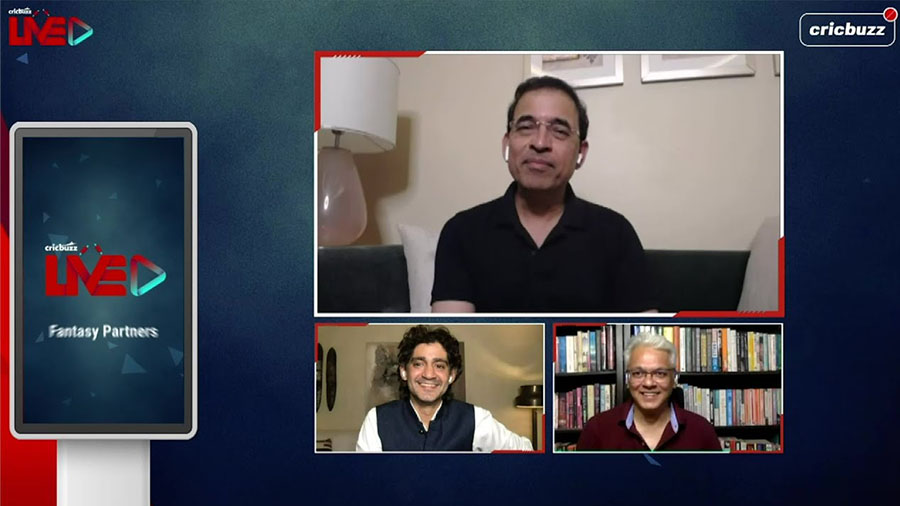 (Clockwise from top) Harsha Bhogle, Joy Bhattacharjya and Gaurav Kapoor in a Cricbuzz video
MK: Coming back to the IPL, what sort of changes do you see happening to the IPL model that can help it stay relevant?
JB: I think the IPL should schedule all-star games — North versus South and East versus West. I would also like to see an IPL B where you have 10 other franchises below the top ones and some sort of a promotion-relegation system. Similar to what happens in English club football, where there is interest not only at the top of the table, but also at the bottom of the table.