For Indian students who move abroad, food is invariably among their top concerns. How exactly can one create a pocket-friendly diet without a toxic relationship with frozen items, cup noodles or the nearest KFC? Are the so-called Indian delicacies actually delicious, let alone Indian? Which flatmate needs their dishes to be done in exchange for a couple of meals every day?
For those who do not know how to cook or have seldom bought their own groceries back home, the problems around nutrition only get compounded. For such students, Joydeep Pal does not simply have sympathy. He has an idea. 
"I first conceived of Foodinjoy in 2016, but it remained on the backburner for several years. Then, in 2019, we began in earnest and the app was finally launched in May 2022," said Joydeep, 37, whose goal is not just to help beleaguered students take care of their stomachs and wallets, but also to revolutionise retail.
My Kolkata caught up with Joydeep to find out more about Foodnjoy, his journey as a student and entrepreneur in the UK, the best Indian restaurants in London and more.
Edited excerpts from a Zoom conversation connecting a prickly Kolkata and a blazing London follow.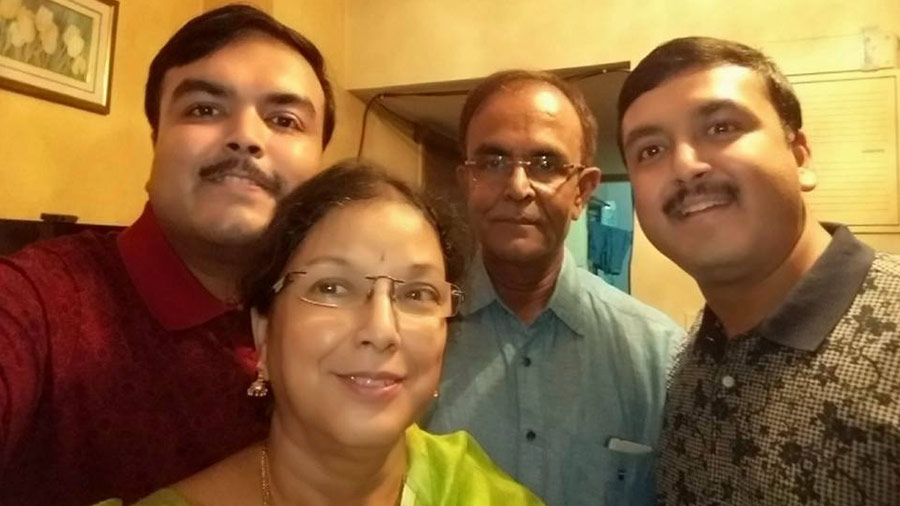 Joydeep with his parents, Kakali and Uttam Kumar Pal, and his elder brother Subham Pal
Courtesy: Joydeep Pal
My Kolkata: Were you born and brought up in Kolkata? How long did you spend in the city before leaving for the UK?
Joydeep Pal: I was born in Krishnanagar, Nadia. That's where my family is from. But I've been in Kolkata since I was about a year old. I was brought up in the Jadavpur area and moved out of the city to go to Manchester when I was 24. 
From Aaheli to Eco Park
Growing up, what did Kolkata mean to you?
Growing up in Kolkata was a lot of fun, you felt that you were part of not just a family, but also a neighbourhood. I enjoyed my time playing with the kids in my locality. It was a simple life, with no social media and with television just coming in. There seemed to be more time to build connections with my community.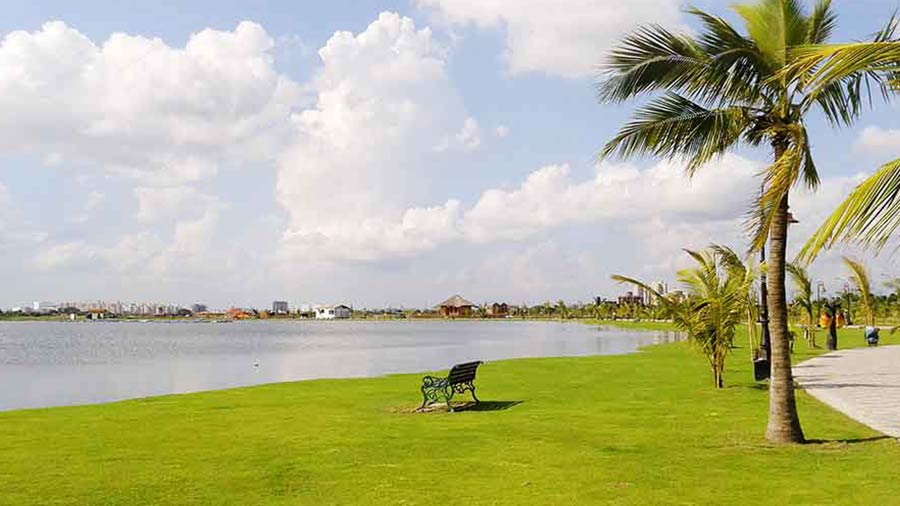 Eco Park is one of Joydeep's favourite places to hang out when in Kolkata
TT archives
How often do you come back to Kolkata? Which are your favourite places to go to or things to do when you are back?
I generally come back during the December holidays every year, but every now and then, I try to sneak in a couple of days in Kolkata if I'm in India or somewhere in Asia for work. When I'm back, most of my time is spent visiting family and friends. But I do check out a number of restaurants. Among my favourites is Aaheli (at The Peerless Inn), a great place for Bengali food. I also like going to Eco Park for its greenery, something which is declining rapidly in Kolkata.
Staying in London is easier for someone with a deep Kolkata connection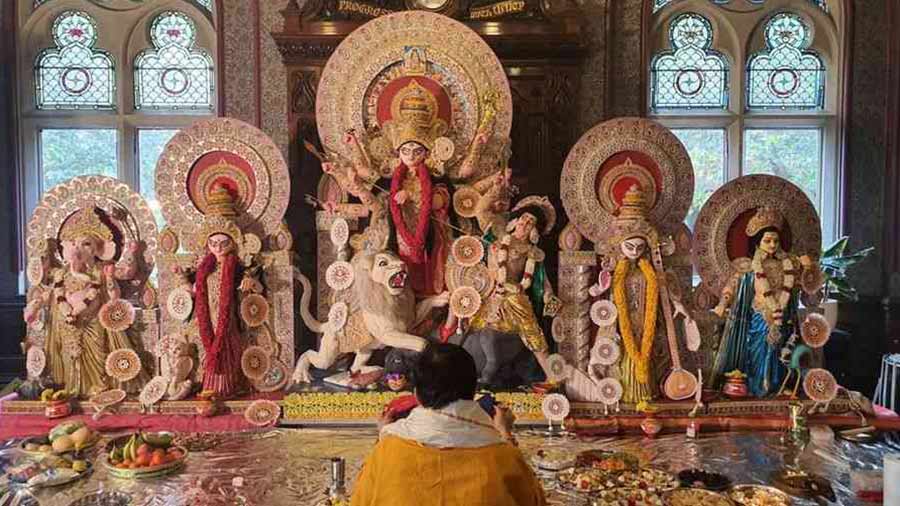 Joydeep always looks forward to Durga Puja celebrations in London
TT archives
Does staying in London make you miss Kolkata less?
Any city you live in isn't just about the city itself, it's also about the people. But yes, staying in London is easier for someone with a deep Kolkata connection. There's a strong presence of the Bengali community in London. Being a member of the Bengal Heritage Foundation (BHF), I'm constantly engaging in cultural events that create a sense of belonging in London, especially during Durga Puja, when London has at least 20 to 25 pujas being organised. It feels like you're part of an extended family. 
Everyone should come out of their home city and try to learn something elsewhere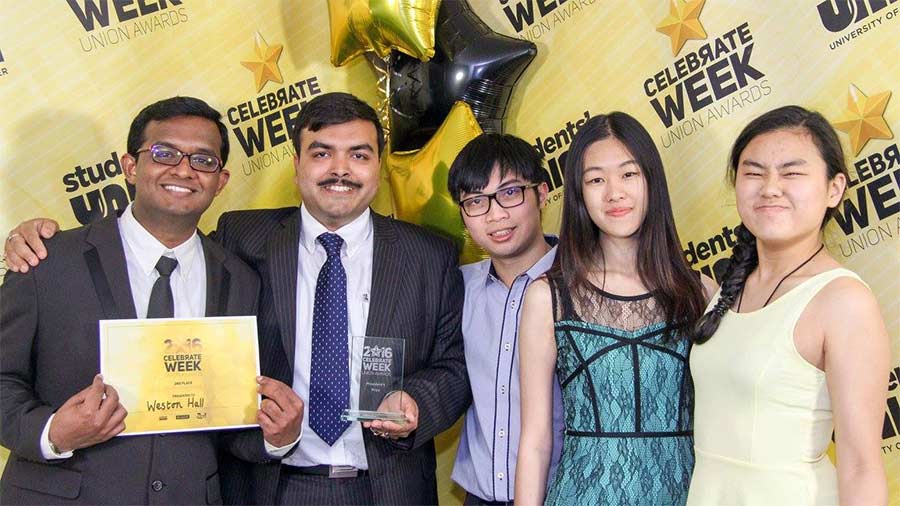 Joydeep with the President's Prize Award by the University of Manchester for best community experience
Courtesy: Joydeep Pal
After your B.Tech degree at the West Bengal University of Technology, you completed your MSc. in Nanoelectronics and your PhD in Electrical and Electronic Engineering at the University of Manchester. How did your time in Manchester shape you?
I learnt a lot just staying in Manchester, because it was the first time I had moved out of Kolkata. Academically, you expect a lot from a top university, but it was the holistic experience that I cherish the most. The supervisers at the university wanted us to push the barriers and do something new, which was expected, but also exciting. I was involved in several student associations on campus and represented the student union, organising activities for more than 10,000 students. All these experiences helped me significantly in terms of leadership and confidence. My time in Manchester taught me that everyone should come out of their home city at least once and try to learn something elsewhere. It's very important for growth, both in terms of career and life. 
What made you decide to do an MBA from the Alliance Manchester Business School after your PhD? 
When I was a research student, I knew that the prototypes I was working on in the laboratories  were going to take a long time to come out in the market. In the meantime, I didn't want to wait and was growing restless. I wanted to do something to help the community and society right away. That's why I chose to do an MBA, to focus on honing my business acumen, having already learnt the technical side of things. 
Providing the best deals and recommending recipes, we want to be the Google of groceries
Tell us the origin story of your startup, Foodinjoy. What makes it different from other apps on food and groceries in the UK?
I've been cooking for over 20 years and during my time in Manchester, I realised that most students in UK universities don't know how to cook. As a result, they either spend too much on buying food or don't eat properly. Among the Gen Z in the UK, there are approximately 11 million people who spend an extra 20 to 25 per cent on groceries as compared to the average UK family. This is partly because multipack offers seldom make sense for those living on their own, and even when they're purchased, a lot of food goes to waste. Secondly, when you're shopping for groceries on your own, you may not always know what the best deal is. 
This is where Foodinjoy comes in with our twin missions. First, we aim to provide the best deals for people in the UK by comparing the rates at all the leading grocery chains, including Tesco, Sainsbury's, Asda, Aldi and Iceland. Even though chains like Tesco are on the more expensive side, they often have better deals for certain products as compared to less expensive chains like Aldi. We help point this out to customers and create a mechanism where the supply chain can be streamlined better, since we share the data around aggregated customer demand with the retailers. Over 50,000 products are updated on our app every week. Secondly, once the items are purchased, we provide recommendations on what to cook with more than 3,000 curated recipes.
Our vision at Foodinjoy isn't to become another Swiggy or Deliveroo. We want to be the Google for groceries, which reduces wastage, optimises the supply chain and promotes the local economy. Additionally, because we share real-time data with the retailers, they're also able to change supply based on real-time demand, which is particularly useful during the festive seasons of Christmas and Easter in the UK. 
How did the pandemic affect Foodinjoy? Did you have to reorient your business model?
The pandemic hit us hard. At the time Covid-19 broke out, we were developing the app and for a good month or two, we had to shut down our operations. This was because we had to change our entire security protocol to allow people to work from home. Our business model also changed somewhat during the pandemic. While our focus continued to be on students between 18 and 24, we understood that our target audience should also expand to single-earner families, whose needs to cut costs are paramount.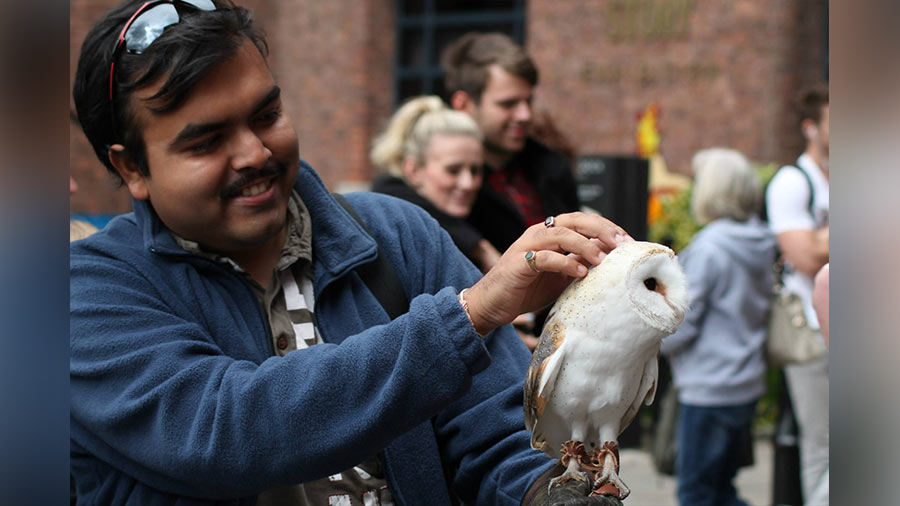 After the UK, Joydeep wants to take Foodinjoy to India, the US and Canada
Courtesy: Joydeep Pal
Are there any plans of bringing Foodinjoy to India or starting a business in India?
Our app is available in India, although you can't avail deals sitting in India. We also regularly poll our customers in India to get a better understanding of their demands, so the app is also a great tool for market research. In the short term, we don't have any plans to start a business in India, but going ahead, we definitely want to build and grow in India, as well as in the US, Canada and other places. Our long-term objective is to bridge the gap between supply and demand and make sustainable retail a reality, one country at a time.
As an entrepreneur, you don't need to reinvent the wheel, you need to repurpose it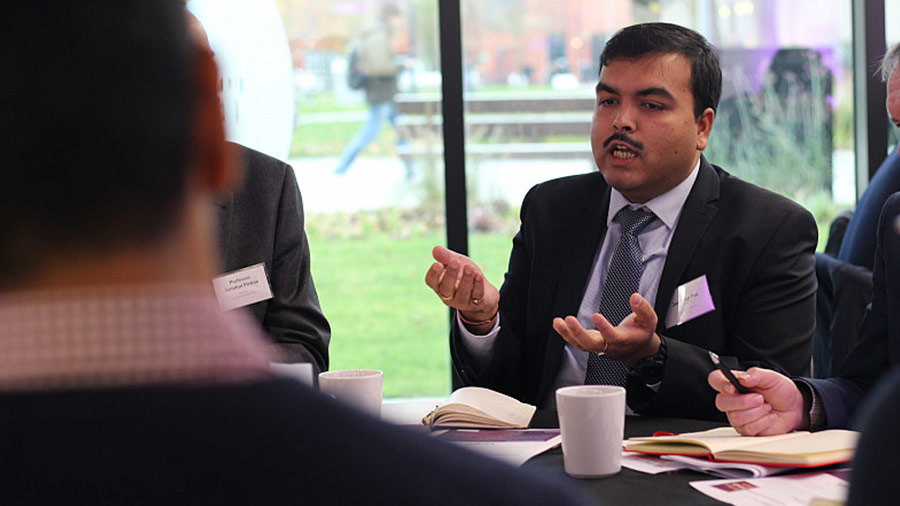 Joydeep has chosen to invest his own money in Foodinjoy instead of bringing investors onboard
Courtesy: Joydeep Pal
What are the challenges a young entrepreneur has to face in the UK? Are there any particular obstacles you have to deal with, not being a native?
Becoming an entrepreneur in the UK isn't a cakewalk. For starters, if you aren't a native, you have to build your networks and build trust, which takes time in a new country. For me, it was also about harnessing my own confidence before I could approach people to trust in me and my ideas. Along the way, people certainly help but you've got to remember that the onus is on you. I'm also someone who's chosen not to get investors on board straightaway for my startup. Instead, I prefer bootstrapping and investing my own money. The moment you have investors or equity, it isn't your project anymore. You become a parent or a glorified babysitter for what once used to be your dream, your idea. I'd rather build my rollercoaster when I'm on it myself. 
What would be your advice to the young Joydeeps reading this and wanting to make a difference in entrepreneurship, be it in the UK or elsewhere?
You can't keep changing your ideas every time you speak to someone. You have to be firm in what you believe in. At the same time, you should look at collective consciousness and understand how to shape and nurture it. Often, you'll find that 10 other people have thought of what you have. And that's not a bad thing. As an entrepreneur, you don't need to reinvent the wheel, you need to repurpose it. 
I find a lot of similarities between Chourangi and Riyasat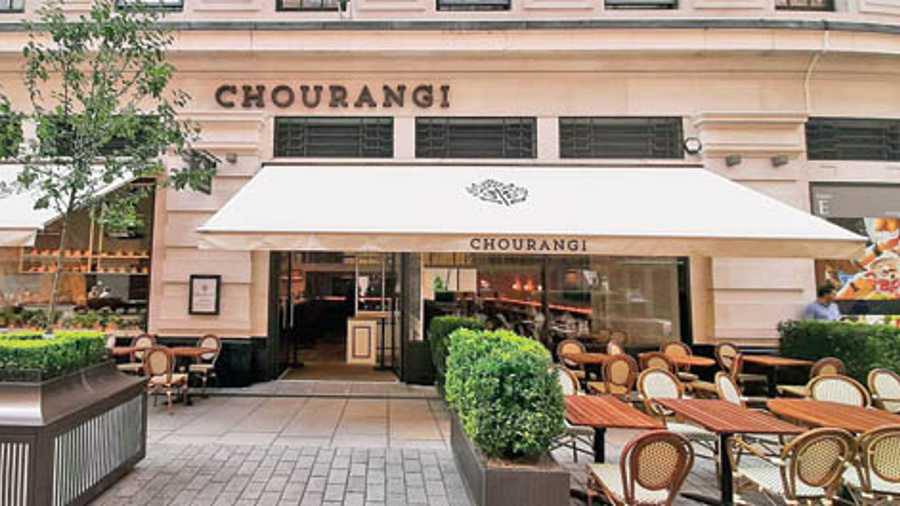 Joydeep visited London's Chourangi during the Bengali New Year
We have heard about your passion for theatre and music. Tell us about that and everything else you keep yourself engaged with outside Foodinjoy. 
Coming from a Bengali family, I inevitably learnt classical music, spending six years training as a vocalist in the Chandigarh gharana. Through BHF and Meraki production house in London, I also got involved in theatre, where I did some of the backstage and photography work for Naba Narak Guljaar (staged recently in East London). Apart from BHF, I'm associated with From Generation to Generation, an NGO that brings the elderly and the young together by encouraging them to exchange life skills and soft skills. I'm also a part of Cheeky Scientists, which provides industry training for PhDs.
In my leisure time, I like clicking pictures and have received a Master Photographer badge from Google for being a local guide on Google Maps. I enjoy writing about food and my second book, Bengali Spices in British Canteen, made it to the top 110 on Amazon's food and drinks category.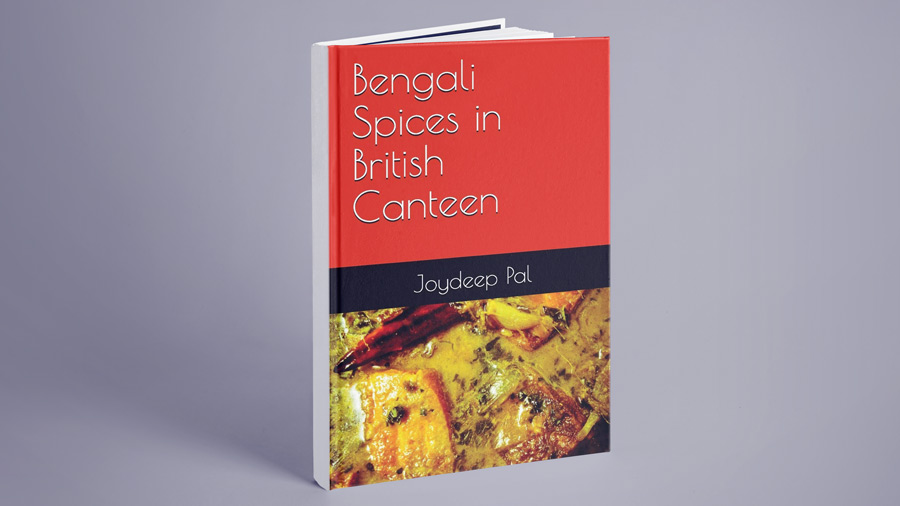 Joydeep's second book did extremely well on Amazon's readership charts
TT archives
Speaking of food, which are your favourite Indian restaurants in London? Have you had a chance to eat at Chourangi yet?
I went to Chourangi with my family during Poila Baisakh, earlier this year. It's got a nice ambience with some delicious, authentic Bengali food. I find a lot of similarities between the food at Chourangi and that of Riyasat (both from Anjan Chatterjee's food empire) in Kolkata. Other than that, there are plenty of great Indian restaurants in London. Some of my favourites are Gymkhana, Jamavar and Posto.