Parental guidance and protection is something that everyone enjoys at school. But what happens when you step out of the safety net for the first time to explore your choices for higher studies after clearing the board exams?
My Kolkata spoke to a few students to find out how they navigate this space that lies between one's salad days and the dawn of adulthood.
To college we go
Good ranking is one of the most consistent criteria for students to select colleges. This is precisely what drew Krish Saraf of The Heritage School to Nanyang Technological University (NTU) Singapore. 
Having secured 99 per cent in his ISC exams, the teenager intends to study Data Science and Economics at the varsity that is ranked 12 on a global list. "Rankings influence placements as well as future prospects. An undergraduate degree from a college with a good global ranking smoothens the path to a master's course at an IVY League institute in the US," he said.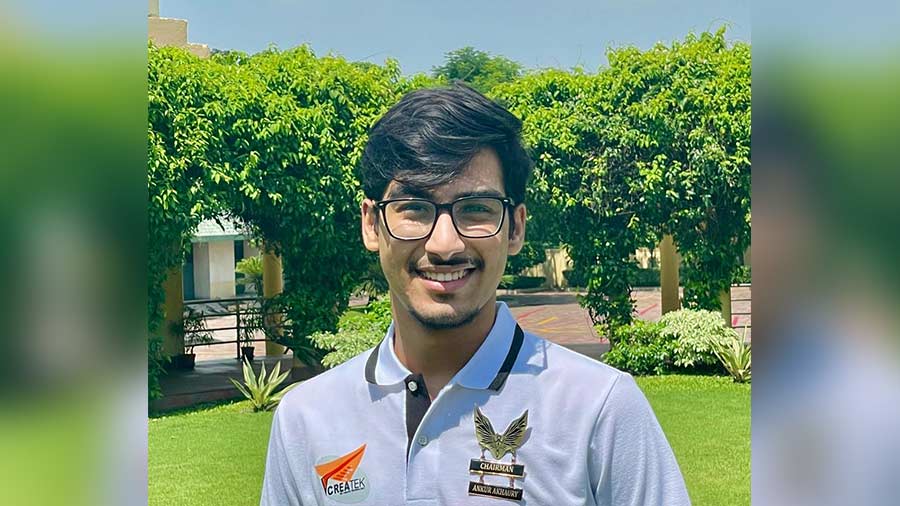 Ankur Akhaury
Pritika Garodia, who did the International Baccalaureate (IB) course, will soon pursue a degree in Biomedical Science at the University College London, UK. "There is a central portal in the UK through which you can apply to as many universities as you want. They consider your past percentages, board marks, and co-curricular activities along with a Statement of Purpose (SOP)." 
Given the investment required for studying abroad, Pritika said she thoroughly researched the course structure, its duration and the prospects of getting a job after completion of the degree. 
An ISC topper and no less, Devansh Jogani from St. James' School scored 99.5 per cent and was ranked second in the board exams. Given his interest in pursuing a BCom or Economics degree, the teenager has zeroed in on Delhi University, NMIMS Deemed-to-be-University, Mumbai and St. Xavier's College, Kolkata.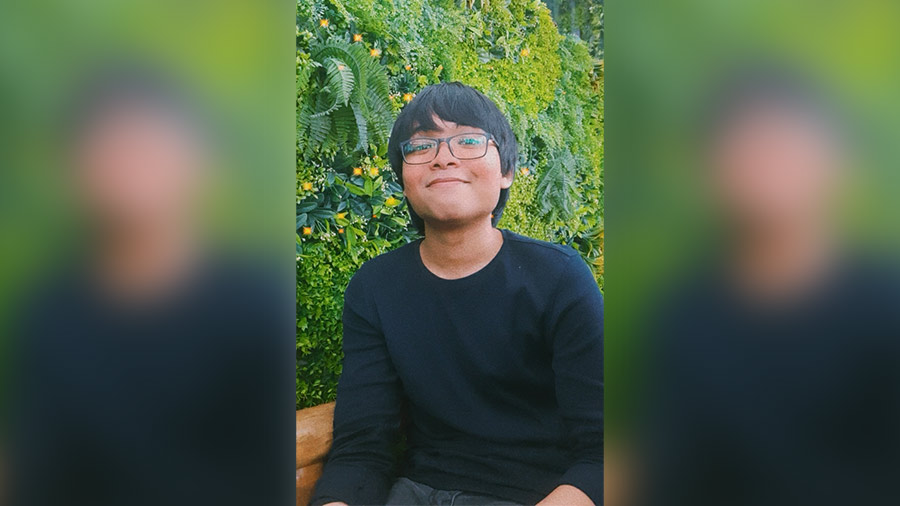 Shubhayam Kaushik
"Location of a college makes a big difference. For instance, if you study in Mumbai, which is the country's financial hub, you would get more opportunities than in Kolkata. Similarly, a good campus makes a huge difference to the learning environment," Devansh said. 
Doubts and dilemmas
However, the path to college is not so straightforward for a lot of students as they have been juggling their choices without arriving at a final decision due to several constraints ranging from the fee structure to a limited number of choices in the city. 
A student of DPS Newtown, Shubhayam Kaushik is still trying to find a suitable college. He is applying for Economics courses at institutes in both India and Singapore. "The fee structure is a crucial factor for any application. The application fee is cheaper in Singapore universities than those in most other countries." 
After much deliberation, Shubhayam has narrowed his choices down to St. Xavier's College Kolkata, Presidency University and the National University of Singapore.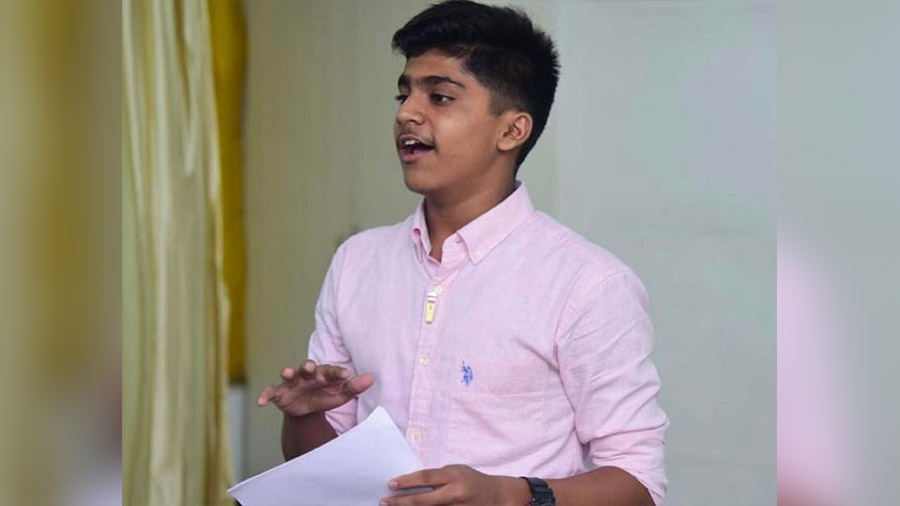 Krish Saraf
Ankur Akhaury from The Heritage School faced a unique dilemma. Having studied in the IB board, he was determined to go abroad until the pandemic made him reassess things. "There was a major communication gap for two years. I found it difficult to write an SOP and decided in the middle of Class XII to not go abroad." 
Now Ankur has enrolled himself in a BTech course in Computer Science at SRM Institute of Science and Technology. "These days skills matter more than degrees. I needed to find a college that would help me gain BTech skills and allow me to continue my CA preparations. Considering the location and my dietary preferences, I felt that I would adjust to southern India well and hence this choice." 
After running a baking business on Instagram for two years, the decision to go for a degree in Dietetics and Nutrition was a cakewalk for Prarthana Pasari. But not everything is as easy as it sounds. "I'm stuck because of a limited number of choices in Kolkata for undergraduate studies in this specific course. Though JD Birla Institute (JDBI) is the only institute here to offer a competent course in Food Science, it needs the student to have Home Science as a subject in Class XII. But I didn't have that subject in my Plus-Two course," she said.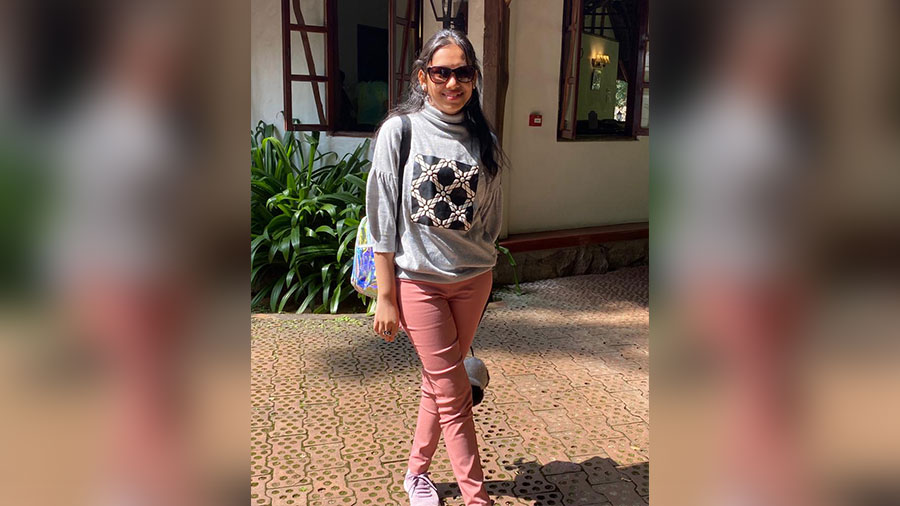 Prarthana Pasari
"I have already met the JDBI authorities and still hope to get a seat there, but also made an application to St. Xavier's College in case anything goes amiss," said the vexed teenager.  
Factoring in pandemic and other blues
The pandemic has been a spoilsport for these students. While Ankur admitted that the two-year pandemic hiatus had forced him to change his plans to go abroad, Pritika felt it had forced her to limit her applications by cutting down on her extracurricular activities and distracting her concentration. Shubhayam mentioned how they had to study under tremendous work pressure during the uncertain time. 
Many students said there was immense pressure due to the college entrance exams they had to write. "Almost every college has their own entrance exam. Some exams like CUET (Common University Entrance Test) have a syllabus that is heavily based on CBSE, giving students from a specific board an advantage over those from other boards. The cost of applying for each individual college's entrance test also adds up," said Devansh. 
Devansh Jogani
On his part, Krish said he had considered studying in India, but his desire to study at the best institute limited him only to IITs. "To secure a seat in IITs, you need to ace the Joint Entrance Examination (JEE) Advanced. But I had focused just on my boards, so I knew I would find a better college abroad."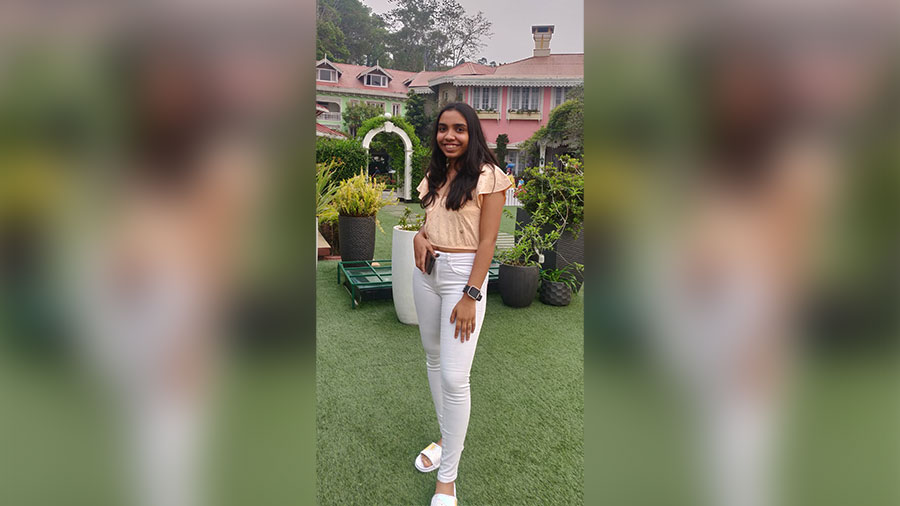 Pritika Garodia
But even getting to the best colleges is only half the battle won. Krish admitted that there were a lot of anxieties attached with new beginnings. "I may be the topper of my school, but I'll be competing against toppers of 20 other schools at my new college. Going to a new country isn't easy. No matter how great everything seems from afar, we are all anxious about what will happen next," he signed off.