If grace had a name, it would be Deepti Naval. The actress-writer turned heads as she walked into the parlour of Glenburn Penthouse in a red salwar kameez and even agreed to pose around for photographs.
In Kolkata, to attend the Apeejay Kolkata Literary Festival, the actress-painter-writer spoke about her latest book, A Country Called Childhood, the changing face of cinema, her memories of Kolkata and more. Excerpts from the chat…
My Kolkata: Your book, A Country Called Childhood, is a memoir of your days in Amritsar. Have you been there lately? How has the Amritsar of your childhood changed over time?
Deepti Naval: It has changed a whole lot, actually. I wanted to record the Amritsar that I knew. Till I finished the book, I avoided going to either Jallianwala Bagh or the Golden Temple because those are the two places that have been worked upon in recent years. I didn't want to cloud my memory of them. Of course, I did go later, after finishing the book. I loved the Golden Temple, I wasn't sure about Jallianwala Bagh because there was more to it. It's much more crowded and doesn't seem like the same place anymore. The Bhandari Bridge, across which we used to bicycle our way to school, doesn't seem the same because there is too much traffic now. Other than that, it's the same old place.
There's a story about sugar and salt that your mother loved to tell you about. What is that one story that you love to tell about your mother?
How my mother used to call herself the Beauty Queen of Bengal — that's a story I love. She was fond of dancing and singing. She thought all Bengali women were lovely singers. She loved Juthika Roy and Kanan Bala. She was a big admirer of Bengal culture. She was beautiful, so she called herself the Beauty Queen of Bengal though she was from a Punjabi family. But being born and raised in Burma, there was a strong affiliation with Bengal. I love that story.
If today's Deepti had a chance to say something to the young Deepti who vowed never to act or watch a film, what would it be?
I would say it's so ironic. I made a vow that I will never watch another film again. That is because I saw some sword fighting in a film and got scared. I thought that every film was going to have sword fighting. So, I thought I'll never see another film. I missed seeing the next film, which turned out to be all fun with music and dance with Shammi Kapoor in the lead. My cousins came back all frolicking with excitement and I felt quite like a fool. I had enacted a stomach ache in front of my mother to tell her not to take me. So, I had done my first bit of acting and I swore never to act ever again. So, that is where the two things come from. Those are little childish things and later when you look at it, you can only smile about it.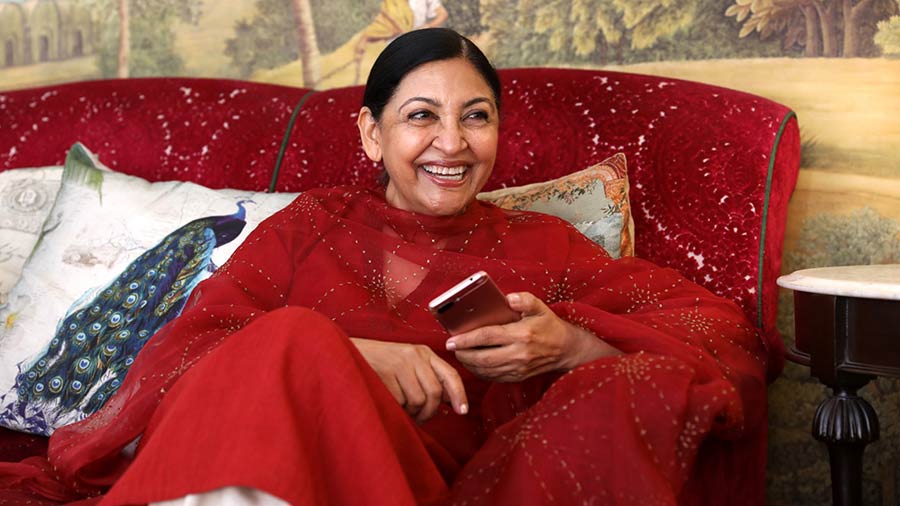 Deepti Naval at the Glenburn Penthouse
The way you have reminisced about people or objects in the book, it seemed like an anecdotal narrative. Would you agree?
I certainly agree with that. I knew that this was going to be the impact of this kind of writing. I didn't want to write an autobiography of what I have achieved or how my life went. The writer in me was yearning to try a format that was creative and a literary piece of work. I wanted to write something that was creatively challenging. It satisfied me as a writer, not as a celebrity.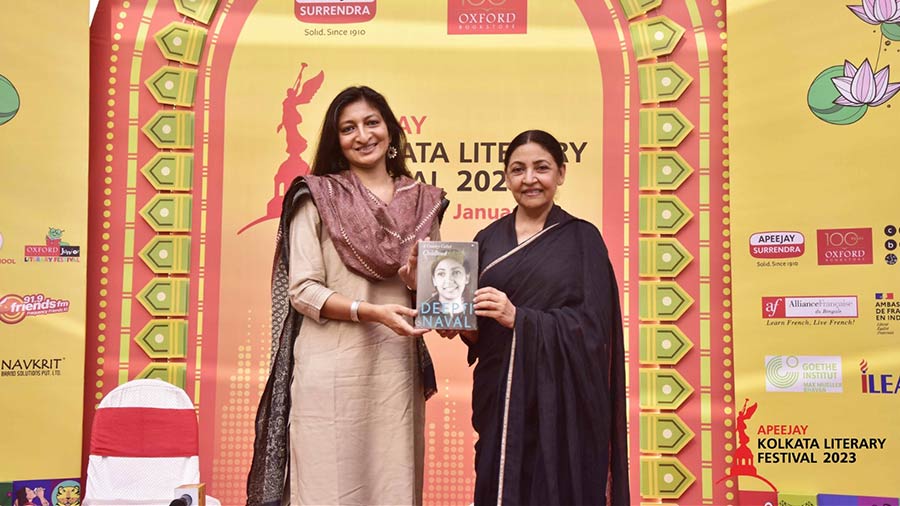 Deepti Naval with author Supriya Newar during the discussion about her book
Back in the day, you had a fangirl moment around Balraj Sahni. Is there a memorable fan moment in your life that you would like to share?
Deepti Naval: So many that I can't think of one just now. When people come up and say 'we retain something of what you had done on the screen' and 'we can never forget those early films, which were so much a part of our growing up', I feel those are very touching moments.
You were the face of arthouse cinema along with Smita Patil and Shabana Azmi. Tell us something about those days.
Times were not like today, where cinema is very different. I think those were simpler times but the zest and the struggle to make it was probably the same. Now it's more organised. Earlier, we didn't know how to go about it. We just met this one and that one and we thought isme se kuchh niklega. It was like 'I go and meet Hrishikesh Mukherjee, I feel I'll tell him that I want to work in films. I say that to Shyam Benegal. I say that to Basu Bhattacharya. Those are the kind of people I want to work with, so I go and meet them'. Today, it's very different. You give a lot of auditions. We never had to give any auditions. Today, you have to go through very skilled casting directors who will make you do scenes. So, I guess those times were simpler and more charming.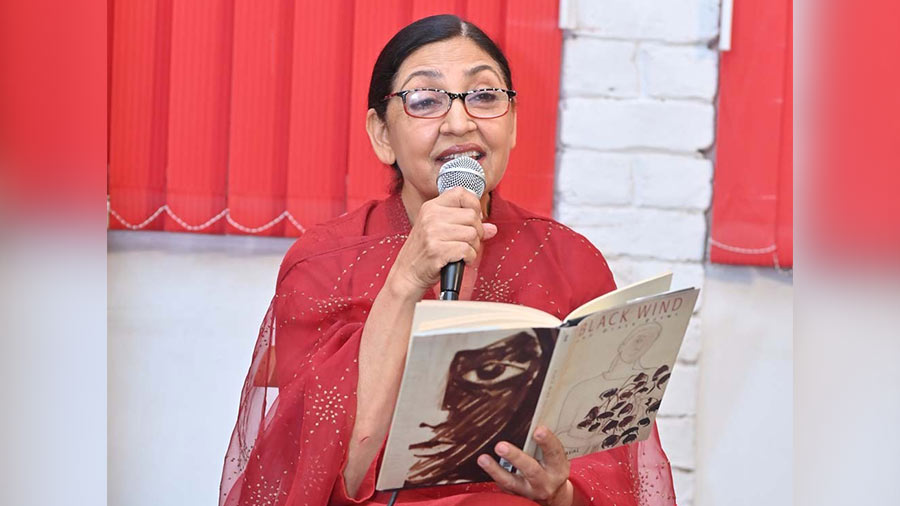 Deepti Naval was also a speaker at the Poetry Cafe hosted as part of the AKLF
Chashme Baddoor, Katha... were all slice of life films that you starred in. Do you think we have stopped making such simple yet realistic films?
No. I saw a beautiful film recently. Yes, cinema has changed. But I saw Qala and I thought 'wow, it reminds me of the old times'. The photography, the production design, the sets, the costumes were wonderful. Veera Kapur, who did costumes for my film, the one I directed, Do Paise Ki Dhoop, Chaar Aane Ki Baarish, her work really stands out. In every department, it's a film that really goes down your heart.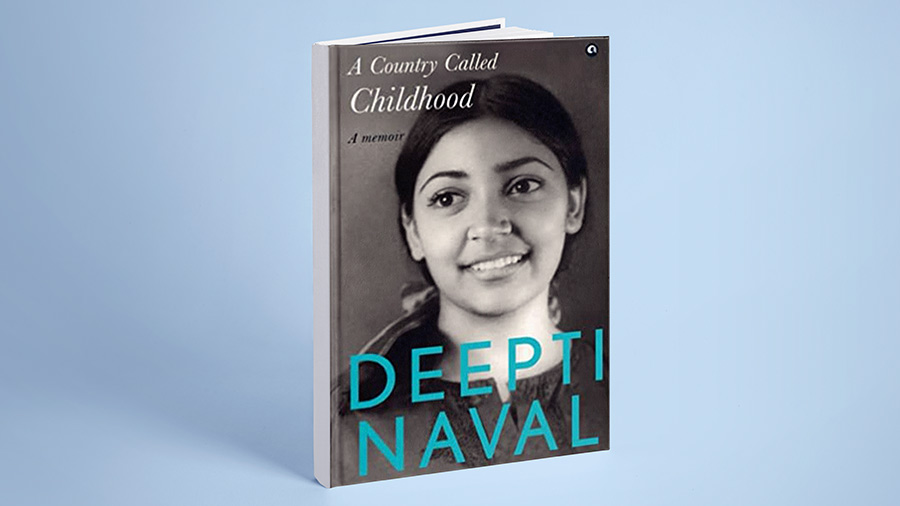 The cover of Deepti's latest book
Amazon.in
A memory that you would like to share of working with Rituparno Ghosh…
Oh yes, it was such a beautiful experience. I enjoyed working with him. It was my dream to work with him. Like he should be the director and I should be directed by him. But the one thing I got out of Memories in March was that it was his subject. He wrote the film. So, I did get to work on his mind. Though he was on camera with me as a co-actor, I thoroughly enjoyed it. It's a film which is going to remain very dear to me.
Actress, artist, poet — how do you think your many roles complement each other?
I think they are all interwoven. I see this whole thing as one process. You need to express yourself and translate life into words or work. In writing, you definitely have all the freedom to draw from life around you as well as your own. That's how you go about writing short stories. The process is really internal. For me, even acting is an internal process. Writing and painting, they seclude you. You need to be in your own space, mind and thought process, whereas in acting there is a contribution from everybody else. Despite all that, you work from within. That's the kind of actor I am because I am not trained. I just have to believe and be real for the camera when the camera goes on.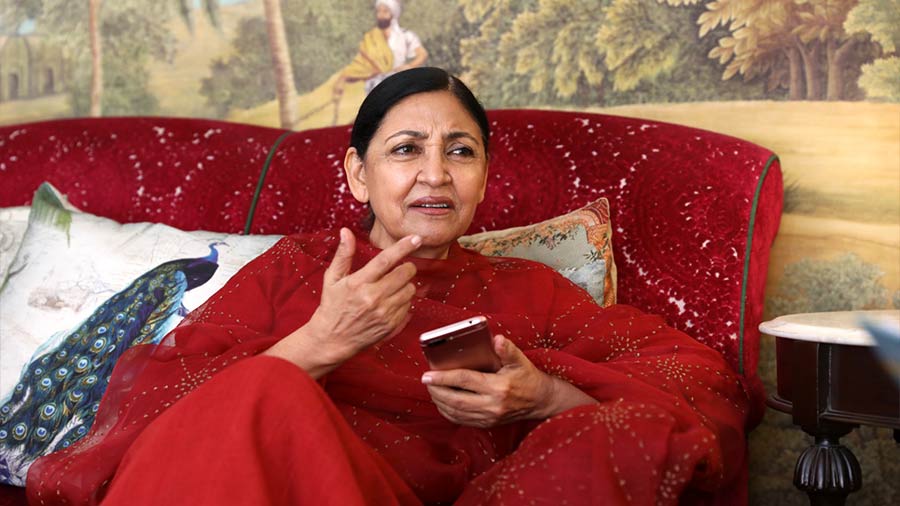 Deepti Naval at Glenburn Penthouse, Kolkata
Tell us about that one memory of Kolkata that you would like to share…
When I met Satyajit Ray… I met him when he had gone to New York. I was a student then. He had gone for the screening of Sonar Kella I think. I went to meet him. I don't remember what I said to him. Later, when I met him here in Kolkata, he opened the door and said 'come in'. He looked at me and I reminded him that I had met him in New York just a few years ago. He said 'yes'. When I walked in, I heard a bell ring. But I wasn't sure what kind of bell it was'.