Happy, colourful, cute and sassy. That's what Parno Mittrah had in mind when we were planning a birthday-special shoot for the actress who turns a year younger today. Parno visualised a vibrant garden party and Kookie Jar lady Lovey and her super team at Mangio @ The Space (2H Alipore Avenue) executed it to perfection. Sumit Sinha, our stylist for the shoot, got Parno into pretty dresses from Verb by Pallavi Singhee and our hair and make-up pro for the day, Mainak Das, gave her a couple of cool-young DIY looks. Post-shoot, Parno settled down for a heart-to-heart, with The Telegraph.
Happy birthday, Parno! Let's start with your birthday plans!
Thank you! We did this fabulous shoot, but apart from that I will spend time with my family. I have 10 close friends, I will spend time with them. It used to be 50 earlier! (Laughs) Now, it's come down to 10, with age.
How do you usually spend your birthdays?
Nurse my hangovers! (Laughs)
So, it's like a pre-birthday bash?
Always. On my birthday, I generally spend time with my mother and sister, stay at home, chill, take it easy, reply to millions of messages.
So, what's your pre-birthday bash poison?
I think mixing everything up! (Laughs out loud) Do not mix. And, if you do mix, do not step out. Make sure you are in healthy company. (Laughs) You don't want to crawl back home.
You have?
I have! Many times! (Laughs out loud) I still have a mark on my leg from a birthday bash where I hurt myself really badly. (Laughs out loud) I fell while trying to save a champagne bottle. (Laughs) That's how you should celebrate your birthdays. You never know what's going to happen tomorrow. That's one day I let my hair down and go easy and have crazy fun. I like to not turn old, but a....
Year younger...
I have been stuck at 16 for the longest time in my head and heart.
Birthdays are special, right. What have they come to mean to you over the years? How would you celebrate when you were a kid and after coming to the industry?
I used to have big parties till about 2012. Then I stopped after losing baba, but now I like it quiet. Eat good food, have good wine.... I miss my friends who live outside the city, my school friends. Nothing is complete without them. As kids, it was about streamers and balloons, cakes and no alcohol... now, it's mostly alcohol and you get only alcohol as presents! (Laughs)
I think I miss my mum's payesh a lot. She is a fabulous cook, but can't cook anymore (due to eyesight problems). Now, I value it more.
Have you become wiser? Do you see life in a different way?
I hope I have! Some would disagree (laughs), like my really close friends! But of course you see life in a different way. Earlier if someone would behave badly with me, I would get sad and upset. Now, I deeply psychoanalyse them.
So, are you more forgiving?
Of course. I have become this person. Earlier, I would get angry. It has happened with age I guess. I also had a tough phase and I have studied a lot about depression and am aware about mental health. I have started meditating. I have always been a kind person... I have become Zen now. I am not Buddha, so, I can't completely forgive people, and sometimes I do feel hurt and strong emotions but at least I can tell myself: 'It's okay! Let's move on'. You don't hold grudges against people. It's a part of growing up and having grey hair... a few of them!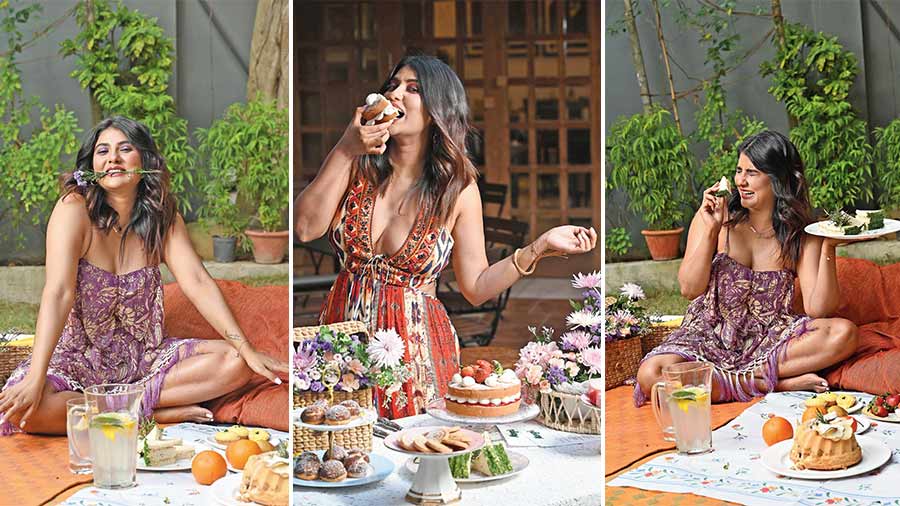 The many moods of birthday girl Parno Mittrah at Mangio@ The Space.
Pictures: Pabitra Das
What has this change brought about in your life?
We all go through certain situations in life that teach us something or the other. Take it in your stride and move on.
You have always spoken up about mental health. How important is it to be kind to yourself and not keep pushing yourself because of societal pressure?
I think at some point it is important to be able to say 'no'. If I am not enjoying something, I do not want to do it. Healing has its own process. It takes its time. I am not going to fake it. Learn to say 'no'.
This was self-care, right?
Absolutely. I had never painted. I got a DIY kit and painted. It took me four months to finish it and it felt so good. It's doing something for yourself. That was a different experience. I was going through the process of healing and it's not easy. You are going to have bad days and good days. It's okay to have those bad days. We feel it is important to please other people...
That we are not available for ourselves...
And, that's not nice. Your friends will understand because it's not easy and it is difficult to get out of bed on days and deal with life and there are some days, you just want to curl up and not do anything. And that can go on for days and it's okay to talk about it. It's just like having dengue, Covid....
I have regular counselling and I am on medication and those things really help you massively. I meditate. You sit with your feelings and emotions and accept them and tell yourself, it's alright... there are a lot of things that you suffer as a child, like being bullied. I was severely bullied by my class teacher and vice-principal and I did have nightmares for the longest time, till last year. Learn to forgive people and yourself. It's something you do on a regular basis, you practise it. I had to fix my relationship with my mother because I think after dad, we had a strange relationship. I started working on that. It's so much better and I am so much happier. She talks to me now. We have tea together. These are things you change in your life....
And you are so much better now... you have also started working out...
I have! I hate it, but I have.
Have you always been happy with your body?
I have never been happy with my body.... I don't fit into most clothes. Now, it's like, it's fine. It's important to be fit and healthy. I do want to lose weight and look like Halle Berry at some point (laughs). Before I turn 40, I'll do it.
What gives you the most happiness?
Working. And, I love travelling. I was in Morbi in Gujarat this year and I have been to Goa twice and I am travelling next month for a month to London, then I am doing Europe. End of the year, I am going to Pondicherry. I have started meditating and like going to places which calm me down.
It's been almost 15 years for you in showbiz.
Oh no... I can't say I am 16 any more! (Laughs)
Career-wise, a lot of people will tell you that you should have done a lot more work...
It's not always on me. People will also have to cast me. They say I am choosy because I said 'no' to three-four films at the beginning of my career. I don't know why people still feel I say 'no'. Of course, I am a little picky and do I have a sense of script... something exciting has to come to you.... I'd love to work with Aditya Vikram Sengupta....
What other passions would you like to explore?
I do want to study life coaching. I am intrigued by the way the mind works.
What is the Parno of 2023 going to dedicate a part of her life to in the coming year?
I want to dedicate it to myself. I don't want to think who is thinking what.... I want to make myself happy because you have to live with yourself. Travel a lot more... do exciting new work....
Accessories: H&M and Nura by Tripti Singh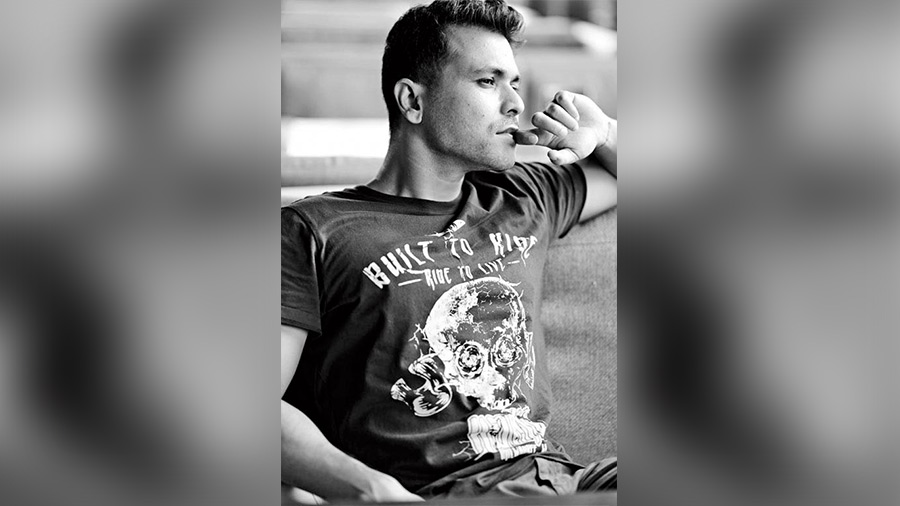 "I gave her beach waves. I used violet eyeshadow to complement the dress in the first look and accentuated it with glitter for the party vibe and the lips were glossy. In the second look, I gave her matte red eyes and a blue liner and brownish-red on the lips. Parnodi is a lot of fun. She guides people she is close to and works with. We love that about her. My birthday message for her is I want her to remain exactly the same" —Mainak Das, hair and make-up pro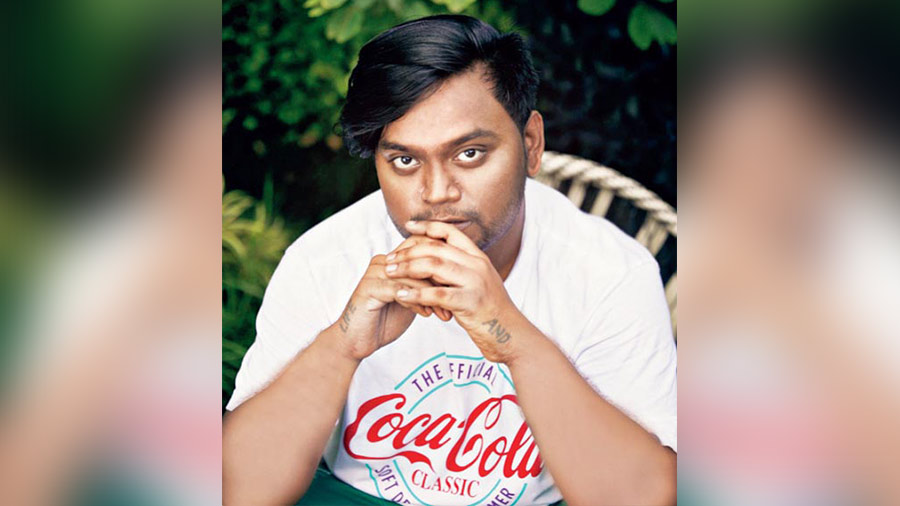 The mood was fun , flowy, effortless ! We had planned on two fun looks — one was a shimmery dress and another a boho print. The hat was the cherry on the top. These looks are effortlessly chic and classy for a high tea or picnic. I think styling her is always fun but this one is definitely special because it's her birthday after all so I wish her very happy birthday! It's her special day, so get out there and celebrate! — Sumit Sinha, stylist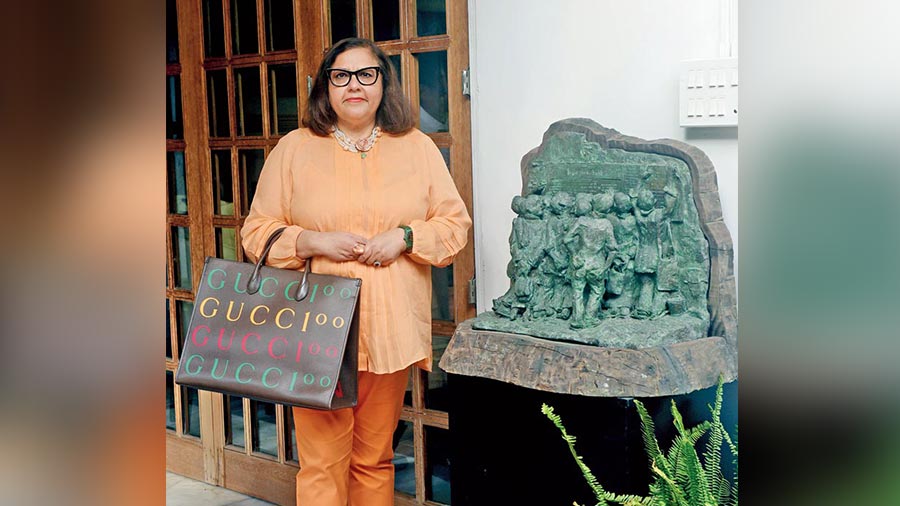 For the first picnic look, we wanted it to be more fun and the food had to be more casual. We wanted a rustic sandwich and lemonade and fruits. At the tea party, we had macarons and more dainty food. There were profiteroles too, all very elegant which can be had with a cup of tea and the floral arrangement was delicate. We had the Victoria Sandwich cake, a traditional teacake. This was a lot of fun and something we hadn't done in a long time. I enjoyed my morning putting it together
— Lovey, the lady behind Mangio and Kookie Jar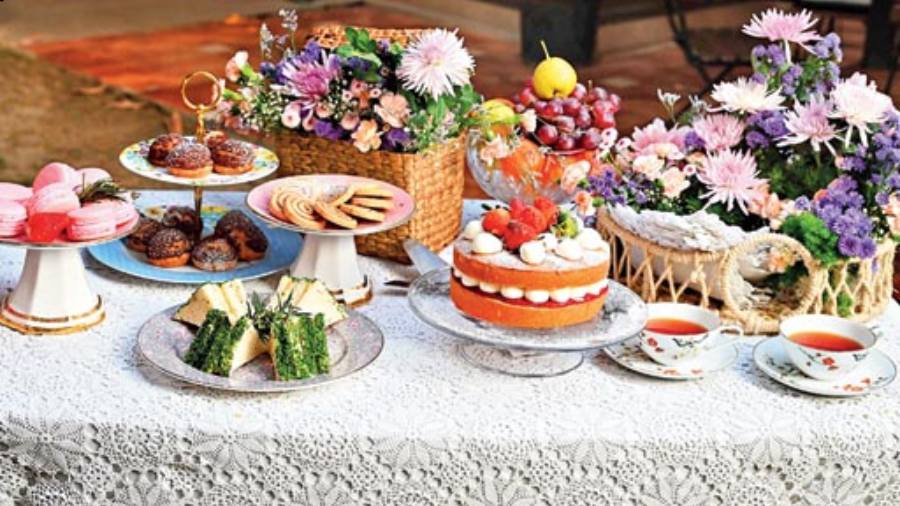 Parno's crushes of the season:
Penn Badgley!
Locally, everybody's my brother! (Laughs)
George Clooney, forever.
Hottest Bengali icon:
Bumbada (Prosenjit)... no one has been able to beat him.
I have not met Uttam Kumar....