Poetry is everywhere today. From the traditional medium of books to the Instagram stories to the cafes frequented by performance poets, poetry has never enjoyed greater access. But a profusion does not mean quality. Verses that stir and shake, probe and pierce, dance and delight are still few and far between.
Someone who has made the composition of rare, powerful verses a habit is Srijato, whose poems and songs have been an inseparable part of Bengal's cultural milieu since the 1990s. The winner of several accolades, including the Ananda Puraskar in 2004, Srijato was among the speakers at last month's Kolkata Literature Festival (KLF) on the grounds of the 45th International Kolkata Book Fair. 
My Kolkata caught up with Srijato at the KLF to discuss his creative process, the role and responsibility of poets, contending with trolls, a return to acting and more.
Edited excerpts from the conversation (which has been translated from Bengali) follow.
'I feel compelled to write'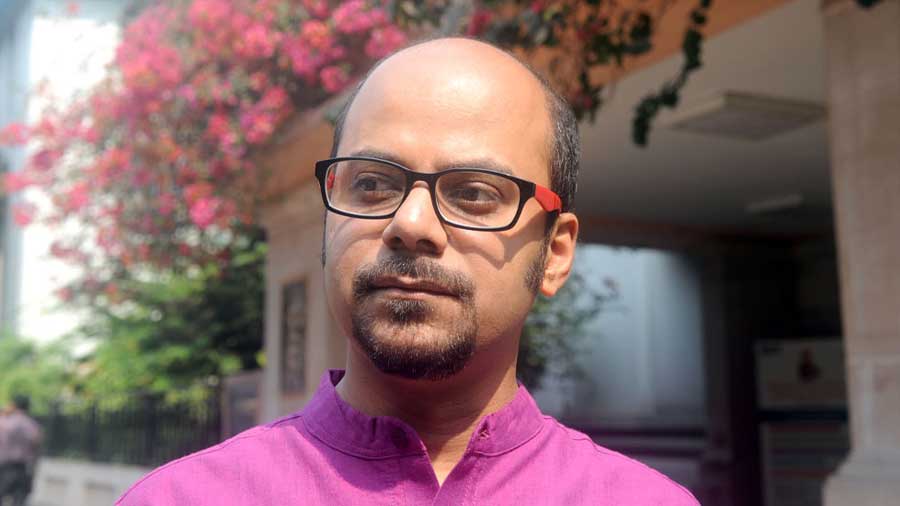 Srijato feels he cannot exist without writing
TT Archives
My Kolkata: You have been writing poems and songs for almost three decades. Has your motivation to write changed in this time?
Srijato: Not at all. I write for the simple reason that I can't exist without writing. It's a compulsive thing for me. Even today, when I'm surrounded by darkness or when a ray of light hits me in the face, I feel compelled to write. That compulsion is what motivates me to write.
'My poetry belongs entirely to me'
Do you have to consciously segregate your creative selves when you are writing poems as opposed to when you are writing songs? Or is it something that happens automatically?
These are two separate processes. Nobody asks me to write poems, but the songs I write, which are mostly for films, are always commissioned. When I'm being assigned to write songs, the tune, the situational demands, how long the song should be, who it would be picturised upon, all these things have to be kept in mind. Hence, songs aren't really only in my hands as a creator, but I still try to have my creative inputs and write the songs to the best of my ability.
When it comes to poetry, there's no such thing. My poetry belongs entirely to me.
'Kolkata is a really versatile city with many topographies and demographics'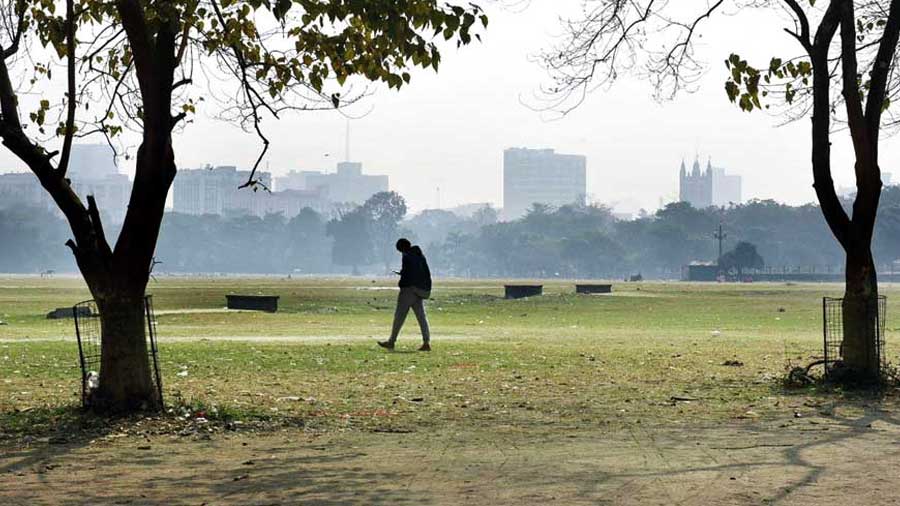 Every part of Kolkata has its own beauty, according to Srijato, including the attraction one feels for the Maidan
TT Archives
Kolkata keeps coming up in your work, be it poems or songs. Is there any particular spot in Kolkata that inspires you or provides you with a creative spark?
The entire city of Kolkata inspires me. This is the place I was born and brought up in. Kolkata's Park Street has a certain mood, which is different from the one in College Street. Southern Avenue has a certain natural beauty, which is different from the attraction one feels towards the Maidan. Kolkata is a really versatile city; there are many topographies and demographics contained within it. This is why I think that Kolkata is inspiring for all kinds of artists.
'Saying something that matters'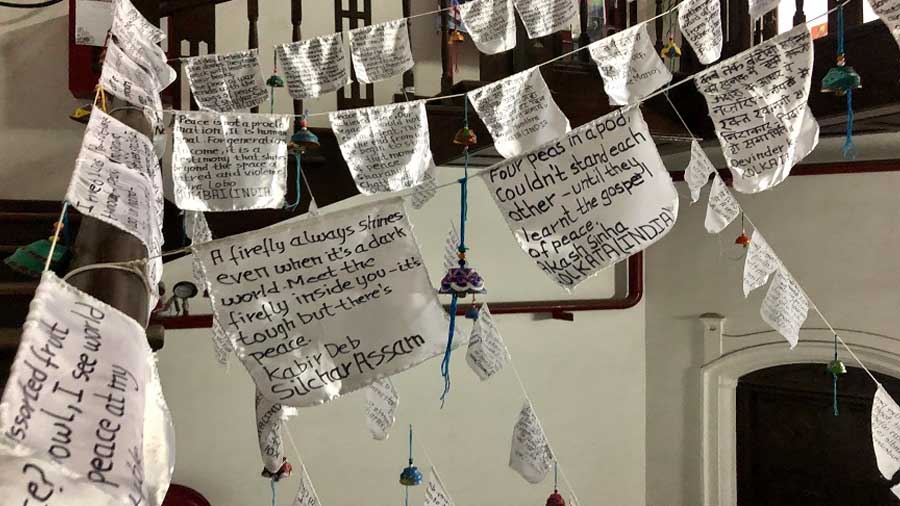 Poets should speak up against things they feel should not happen, feels Srijato
TT Archives
Given what has been happening over the last few years in politics as well as the larger cultural landscape in the country, do you see your role as a poet and artist changing in some ways?
My role has transformed somewhat because a lot of duties have come on the shoulders of artists. When you have the ability to reach a lot of people through your words, you feel like saying something that matters. Or to speak up against something that shouldn't happen, so that you can reach out to a few more people. Those of us who are working [as artists] at this time definitely have this responsibility.
Trolling has no relationship with the creation of art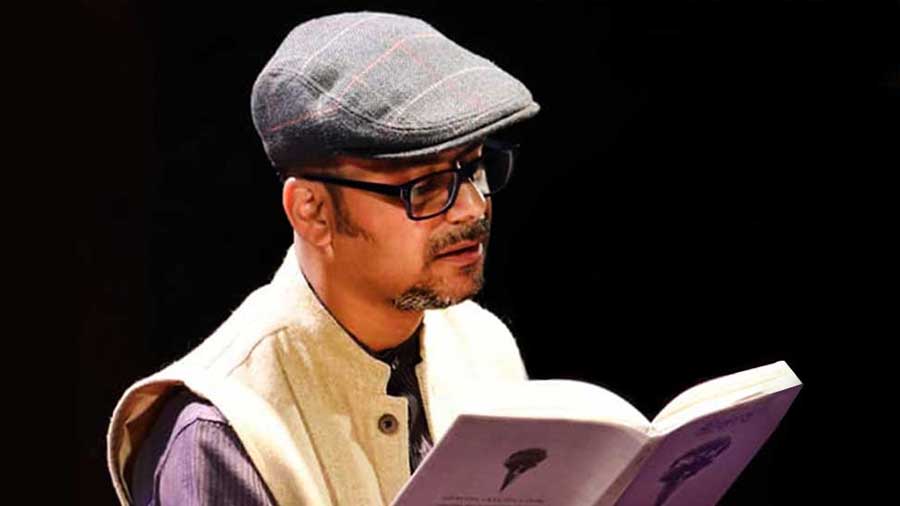 A troll attacks out of resentment, Srijato believes
TT Archives
There have been times in the past when people have taken offence to what you have written. How do you react in such cases? Do you dismiss it thinking that some people will always be offended or does it still hurt you that people have such nasty things to say?
Look, criticism is one thing and criticism is always welcome. Without criticism, no artist can progress. But over the last decade or so, we're seeing the rise of what's called trolling, which has no relationship with the creation of art. A troll attacks out of resentment. Trolling has no connection with the kind of work that I'm doing. It's totally irrelevant. That's why I keep trolls at bay and don't let them come near me. It keeps happening everyday and I just get on with my work. Having said that, if someone critiques my work structurally and with thought, I definitely try to accept the feedback and understand it.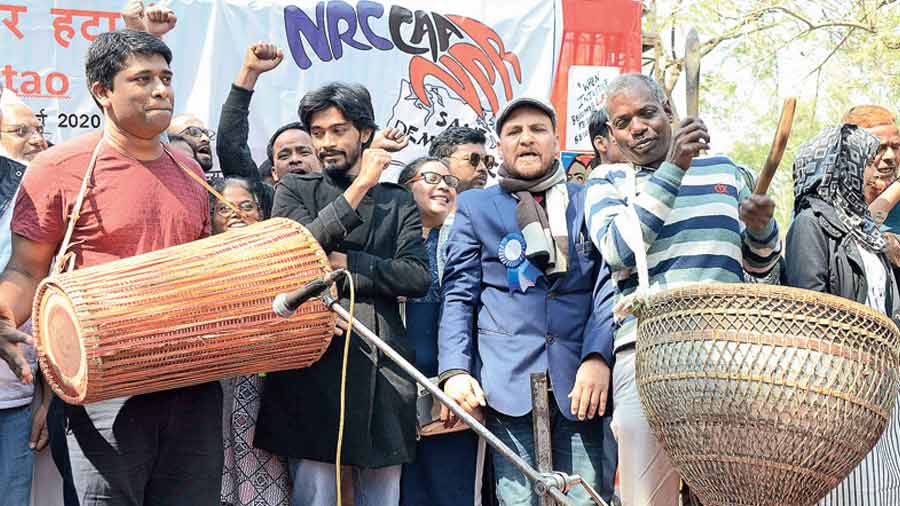 Srijato argues that poetry has created its own reach in protest movements over the last few years
TT Archives
Poetry has been playing an instrumental role, often through social media, in protest movements across the world, be it in India or elsewhere. Do you see this as a genuine revival of political poetry or is it just a temporary surge of creative expression in the political arena ?
The role of poetry is definitely increasing in protests and campaigns, which perhaps wasn't the case earlier. Of course, you'd have songs at rallies before and during strikes and protests. People have used songs as part of their arsenal, but poetry is also creating its own reach now. Maybe poetry is able to express the thoughts in people's hearts more easily. The more this continues, the better. 
No need to compare English and Bengali
A common perception today is that not a lot of Bengalis read in their mother tongue because they are too occupied reading in English. Is the dominance of English becoming a convenient excuse to hide the flaws of Bengali literature?
I don't think so. I think every language has its readers, be it English, Bengali, Latin, Spanish or Malayalam. Every language has its own readership. Just because English books sell more, it doesn't mean that the worth of other languages has reduced. I think we should treat every language in its own way. We should read an English novel in its own way and read a Bengali novel in its own way. I don't see any need to compare the two.
'Will give acting a thought if the role suits me'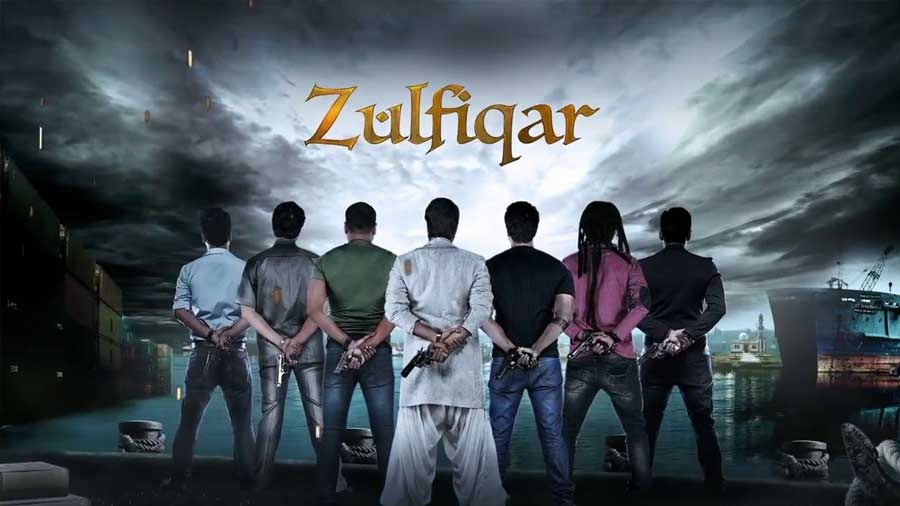 The poster of 'Zulfiqar' (2016), where Srijato played the character of Tribhuban Gupta
TT Archives
Finally, any chance we get to see you return to the silver screen after your debut in Zulfiqar (2016)?
Not at all, partly because I didn't find my performance to be very convincing. Although my friend Srijit Mukherji (director of Zulfiqar), who made me do the role, felt it went quite well. But I didn't like it very much. So, out of fear of doing badly, I'm keeping myself away from acting.
But, as an artist, if you are called upon to act, will you be able to deny?
It's not a question of denial. But if I think the role suits me or that I can do justice to it, I'll definitely give it a thought.