Remember Manoj Tiwary? Yes, the man who hit the winning runs as Kolkata Knight Riders (KKR) won their maiden IPL title in 2012, overhauling defending champions Chennai Super Kings (CSK) on their home turf.
Tiwary is a state minister, after joining the Trinmaul Congress in 2021 and getting elected to the Bengal Assembly. At 36, he holds the portfolio of Minister of State for Youth Affairs and Sports while continuing his career as a cricketer.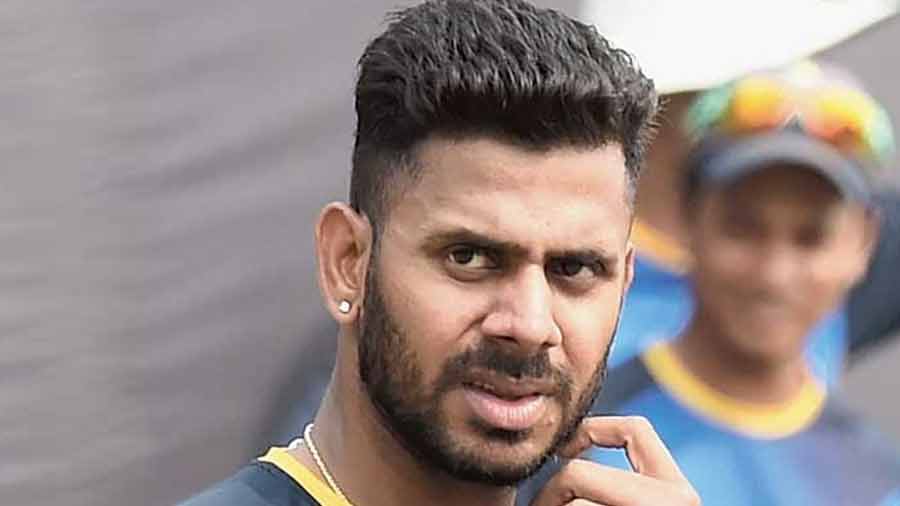 With 27 First-Class centuries to his name, Manoj Tiwary has been one of Bengal's most outstanding batters of recent times
TT Archives
Earlier this week, Tiwary was included in the Bengal squad for the Ranji Trophy, which was supposed to start on January 13, but currently stands postponed due to the surge in Covid-19 cases. The former Bengal captain is all set to be the first sitting minister in independent India to compete in Indian cricket's premier domestic tournament once the action eventually gets underway.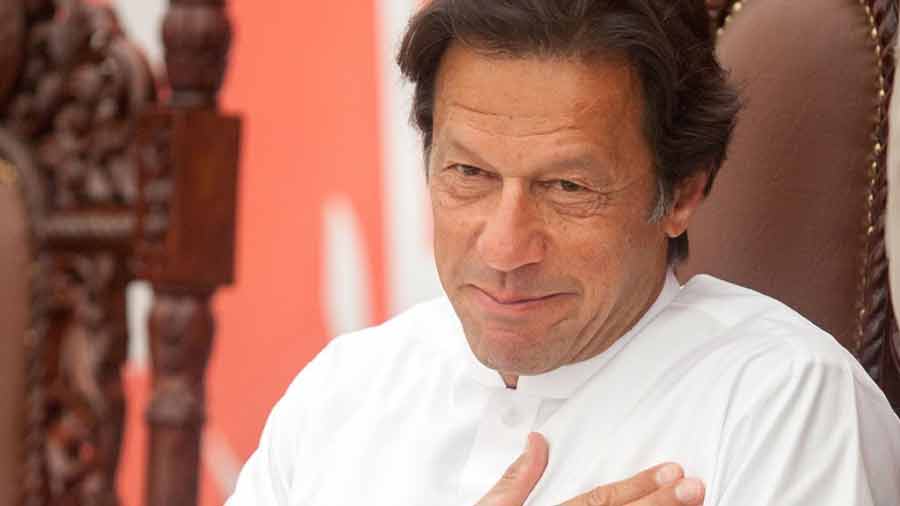 Between cricket and politics, Imran Khan also found time to be the Chancellor of the University of Bradford in the United Kingdom between 2005 and 2014
TT Archives
Sportspersons, of course, have been no strangers to politics. Imran Khan, the Prime Minister of Pakistan since 2018, was arguably the finest all-rounder of his generation and led his country to a sensational win at the 1992 World Cup. Three years later, AC Milan forward George Weah scooped the Ballon d'Or, becoming the first and till date only African player to do so. Today, Weah is the President of Liberia.

Neither Khan nor Weah, however, played and governed simultaneously, unlike Tiwary. While the list of sportsperson-turned-politicians is too long to recount, active sportspersons with a parallel career in politics are a rarer breed. My Kolkata did some digging to discover some familiar and not-so-familiar names.
Sachin Tendulkar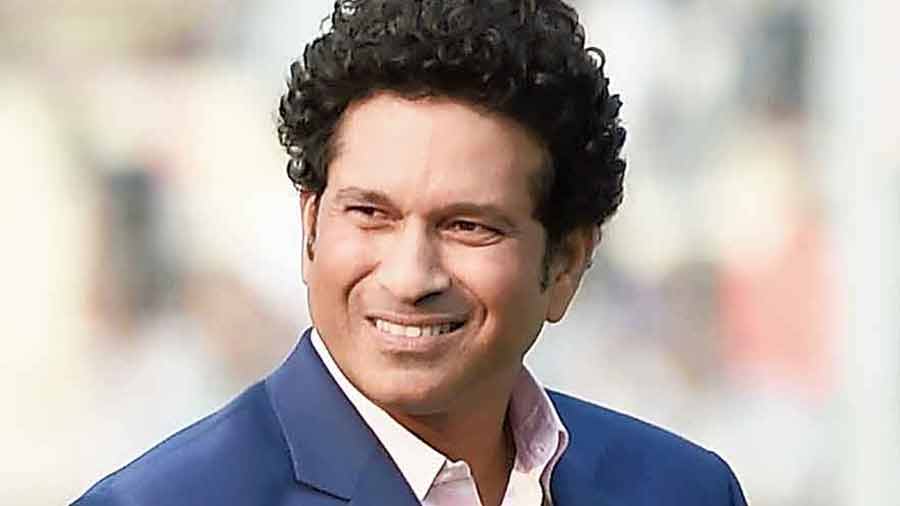 Despite donating all his earnings as an MP towards charitable causes, Sachin Tendulkar's spell in Parliament has invariably been a subject of criticism
TT Archives
In April 2012, Tendulkar earned the moniker of being the first active sportsperson to become a Member of Parliament (MP) in India after being nominated to the Rajya Sabha. A little over 18 months later, the Master Blaster retired from international cricket, though that did not do anything to improve his woeful attendance record in Parliament. In his six-year tenure, Tendulkar was present for just 8% of the sessions in the Rajya Sabha and asked no more than 22 questions, even though he was a part of the Standing Committee on information technology. Perhaps less surprising is the fact that Tendulkar, who always tried to keep controversy at arm's length, did not participate in a single Parliamentary debate.
Mary Kom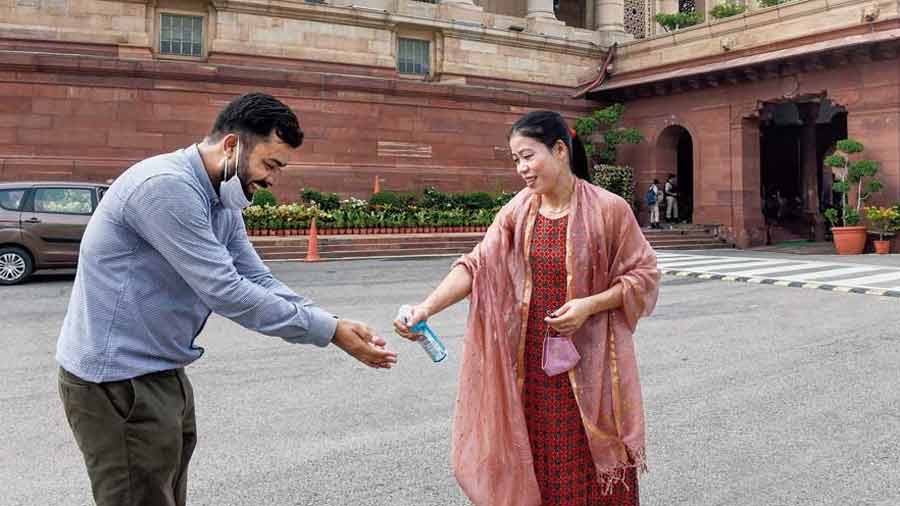 Mary Kom adhering to the Covid-19 protocol ahead of the monsoon session of the Indian Parliament in 2020
TT Archives
Following in Tendulkar's footsteps in being nominated to the Rajya Sabha in 2016, Kom, who is still going strong as an amateur boxer, has been far more involved than her cricketing counterpart in Parliament. A year after her nomination, Kom, alongside Akhil Kumar, was appointed as a national observer for boxing. In the first two years of her tenure, Kom had an impressive attendance of 53% and served on the Standing Committee on food, consumer affairs and public distribution.
Manny Pacquiao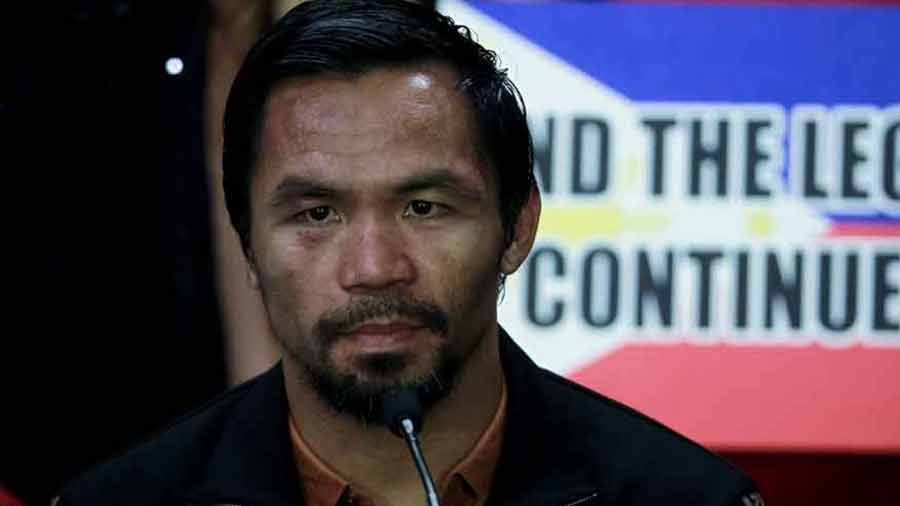 Could Manny Pacquiao succeed the mercurial Rodrigo Duterte as President of the Philippines in May?
TT Archives
One of the most decorated boxers of this millennium, and certainly the one with the most panache (sorry, Floyd Mayweather!), Pacquiao has been serving as a Senator in the Philippines since 2016. A national hero who is also running for President in the elections scheduled for May this year, Pacquiao's first foray into politics ended with an unsuccessful attempt to get elected to the Philippine House of Representatives in 2007. But just like he did in the ring, Pacquaio persevered, and managed to serve consecutive terms in the House of Representatives between 2010 and 2016. The 12-time world champion, who was estimated by Forbes to be the second highest paid athlete in 2015, announced his in-ring retirement in September last year and is considered to have an outside chance to assume the highest office in his land this summer.
Glenn Jacobs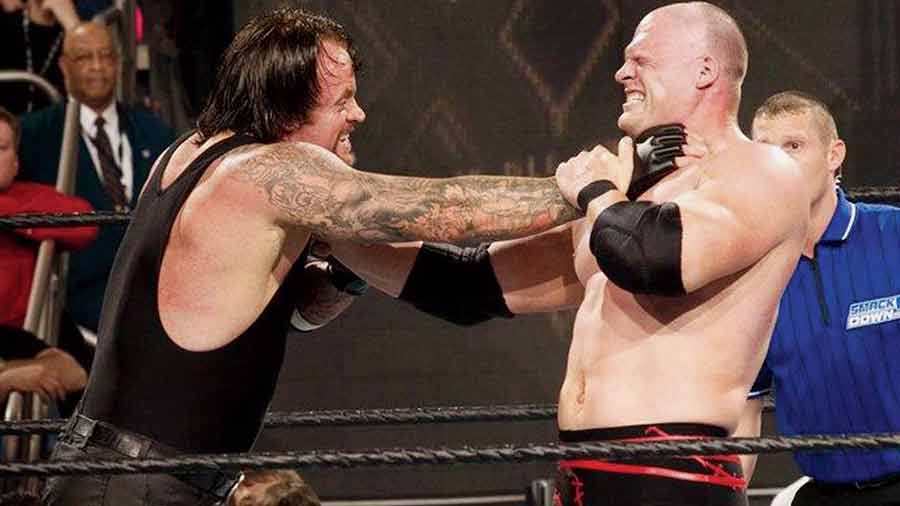 Glenn Jacobs (as Kane) in action against fellow professional wrestler Mark Calaway (as The Undertaker)
TT Archives
For fans of professional wrestling, the sight of Kane (the name of Jacobs's character in WWE) as a civilian doing regular chores, let alone serving as Mayor of Knox County in the US state of Tennessee, beggars belief. Infamous for wearing a mask and chokeslamming opponents through hell as part of his kayfabe in WWE, Jacobs is thankfully more mild-mannered as a politician. He was elected as Mayor in 2018 after running as a Republican candidate and intends to get re-elected for a second term. While not as prolific with his explosive moves inside the squared circle anymore, Jacobs still dons his Kane avatar every few months to remind the world that he remains the "Devil's Favourite Demon".
Sanath Jayasuriya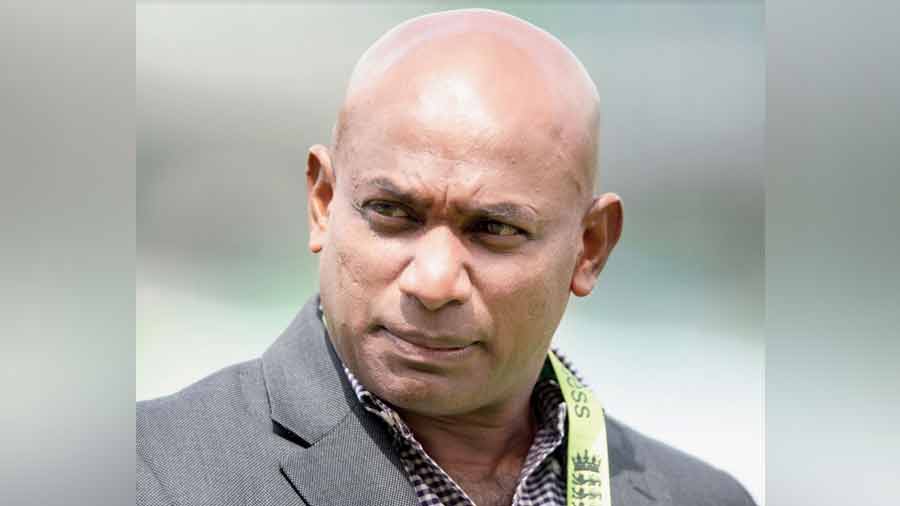 Sanath Jayasuriya's time as a politician was rather low-key, especially when compared to his unmissable moments at the crease
TT Archives
When you think of Sri Lankan cricket and politics, you tend to think of Arjuna Ranatunga, and not his all-guns-blazing opening batsman without whom Ranatunga's men would never have been world champions in 1996. The only cricketer to score 10,000 runs and pick 300 wickets in One Day Internationals (ODIs), Jayasuriya entered politics in 2010, a year before he hung up his boots for Sri Lanka in limited overs cricket. In 2013, Jayasuriya was appointed as deputy minister of postal services, only to be handed another portfolio, that of deputy minister of local government and rural development, in 2015.
Sandra Perkovic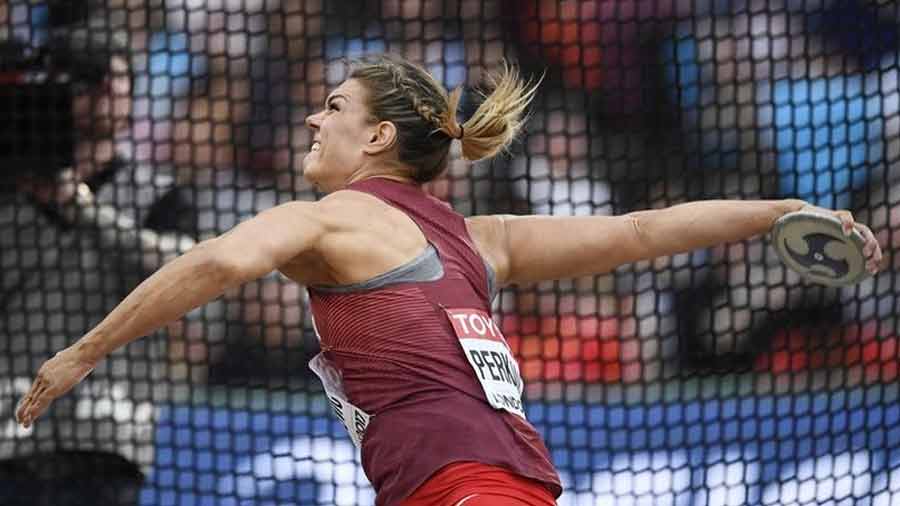 Sandra Perkovic is the only individual to have won five gold medals at a single event of the European Athletics Championships
Reuters
A two-time Olympic and world champion besides being a five-time European champion, the Croatian discus thrower is among the most accomplished athletes her country has ever produced. At 31, Perkvoic continues to be a regular for the biggest tournaments, something she maintained during her brief stint as a Member of the Croatian parliament in 2015-16. During her term, Perkovic, whose flagging attendance did not please many of her colleagues, served as a Member of the Parliament's Committee on Family, Youth and Sports.
Josefa Idem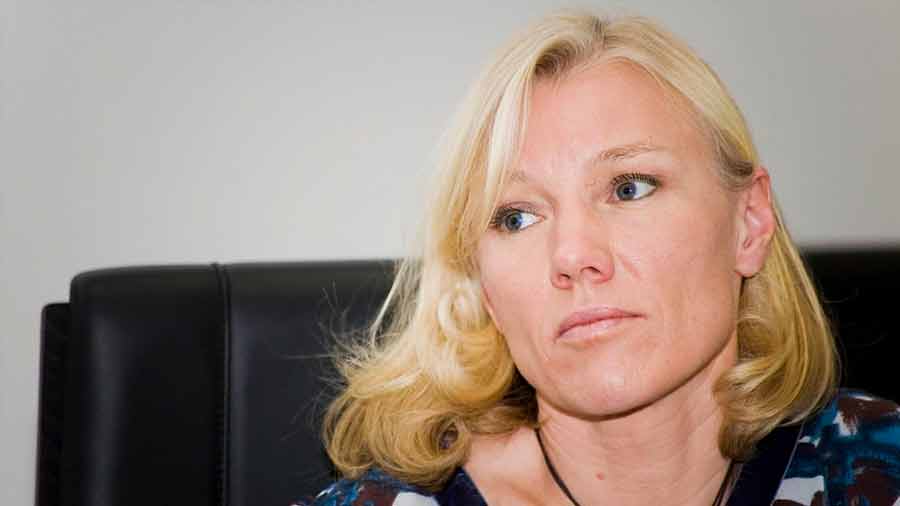 In June 2013, Josefa Idem had to resign from her post as minister because of a judicial investigation against her for allegedly unpaid taxes
Flickr
The first Italian woman to win a world championship and Olympic medal in canoe sprint, Idem retired in 2012 with 35 international medals to her name. Between 2001 and 2007, Idem served as Councillor Delegate for Sports for the city of Ravenna. Following her retirement, she was elected to Parliament in 2013 and was named as a Minister without a Portfolio for Equal Opportunities and Sports.
Edward Heath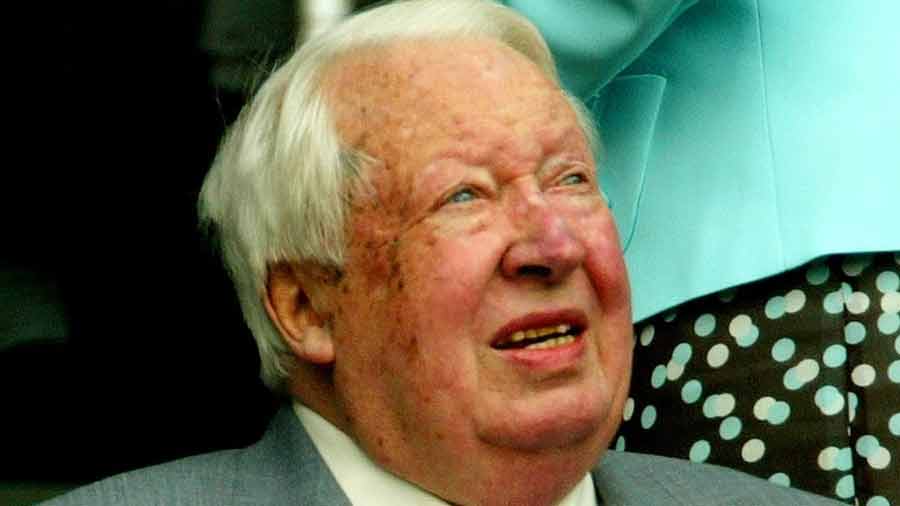 It was under Edward Heath's leadership that the United Kingdom gained membership into the European Communities, which later came to be known as the European Union
BBC
The Prime Minister of the United Kingdom between 1970 and 1974 and a British Parliamentarian for more than five decades, Heath was a passionate yachtsman throughout his life. In 1971, Heath led Britain to glory in the Admiral's Cup, then the unofficial world championship of offshore racing. The five-day race took Heath on a 605-mile long journey, during which he had to (in the words of the BBC) "weather storms not only in the Atlantic Ocean, but also from critics at home who condemned his decision to stay in the race despite a growing crisis in Northern Ireland".