Her name means someone who is a friend and loves making friends. Meet Amita Mishra, the new general manager of ibis Kolkata Rajarhat. With the number of hotels mushrooming in Kolkata's New Town, it's a daunting task but one that she seems ready for. A conversation to get to know her better… 
Welcome to Kolkata, Amita. It's wonderful to see a woman in a leadership role in Kolkata's hotel industry. 
Thank you. We're here to make the journey smoother for the next generation of women in hospitality.  
ibis Kolkata Rajarhat is a five-year-old budget business hotel. What according to you are its strengths? 
ibis is a rooms-driven brand, so we always have more revenue from our 189 rooms, and less from F&B… say a 60:40 ratio. Our room occupancy is currently 85 per cent, and goes to 95 per cent during peak season. We have a divisible meeting room that can accommodate 160-200 people as well as function areas, but no banquet halls. ibis is ideal for small gatherings like pre-wedding events, engagements, birthdays, anniversaries and celebrations.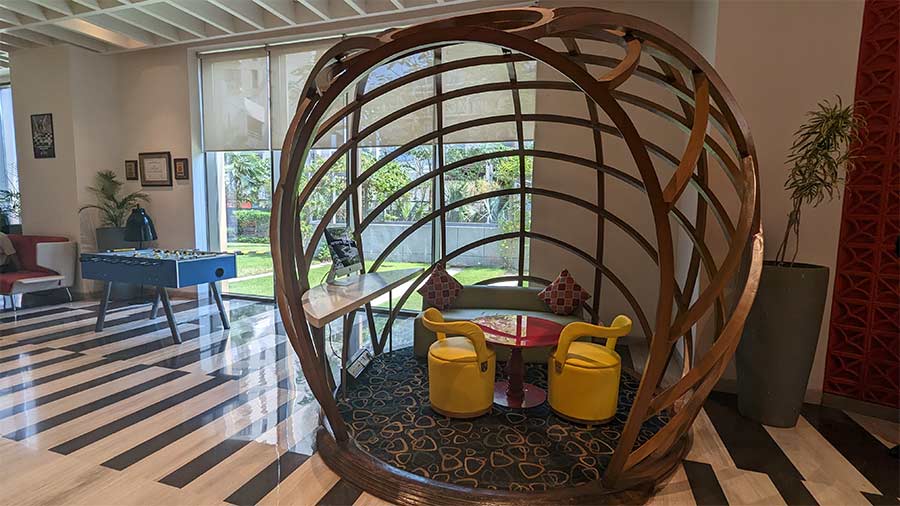 Workpods in the lobby of ibis Kolkata Rajarhat
What are your immediate plans for the hotel?
Our brand ethos is synced with the culture of Kolkata, be it the room wallpapers, the art pieces or the food. We hope to drive F&B through more food festivals like our upcoming Jamai Sasthi promotion. Our business travellers are often short on time so we hope to bring Kolkata to them rather than having them step out. We've also started Saturday Musical Nights with live music at the bar, which is a top draw.
More than a decade of your professional career in hospitality was in HR before you moved to operations. How has this cross exposure helped you?
Sometimes I believe that people in operations should have an HR background. Hospitality is a people industry and it is very important to have that emotional connection with people. In HR, you're dealing with not only human needs but also emotions like happiness and anger so you develop a strong connection with people. That's what helps me stay close to the teams, understand them, get them to deliver and manage guest expectations and thus manage my day-to-day operations.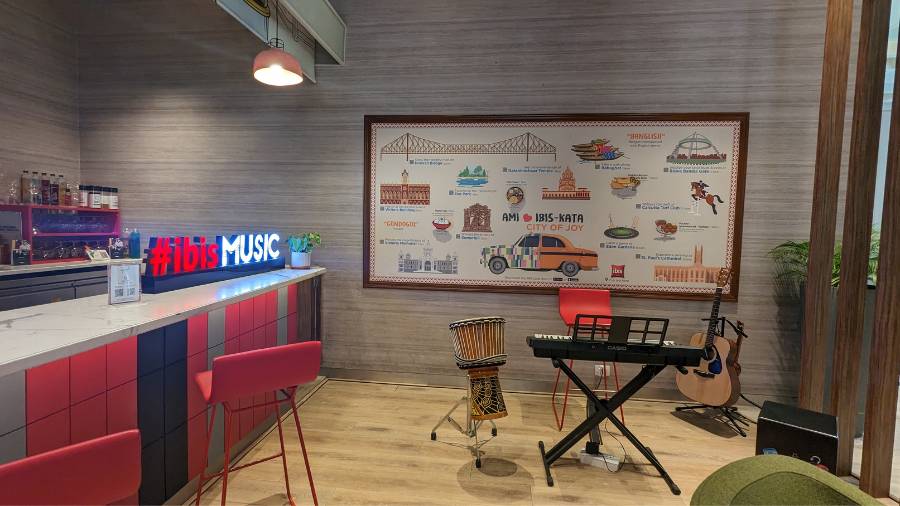 The hotel has launched Saturday Musical Nights at the bar
Can you briefly take us through your professional journey?
I did my MBA from LN Mishra Institute, Patna and then moved to Delhi to work. I think it was just destiny that I started my career in human resources within hospitality. My first job was with Crowne Plaza Gurgaon as an HR officer in 2006. After more than a decade in HR, I wanted to move out of my comfort zone and explore the possibilities. I shifted to operations as the director of rooms in Ibis Gurgaon in 2019. Accor Hotels helped me with this transition and cross exposure. It was a trying time because of the pandemic but the mix of all these experiences has only made me stronger. I was last at Ibis Chennai Sipcot as operations manager, where I reported to a cluster GM. That was my first experience of acting as a general manager and I had to make a lot of decisions on my own. The success at Ibis Chennai Sipcot brought me to Kolkata.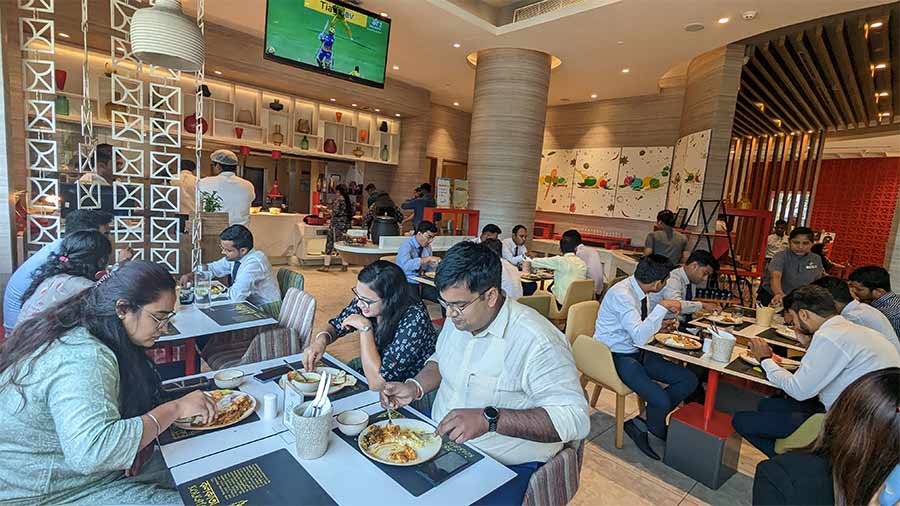 Spice It, the restaurant at ibis Rajarhat
You also had a short stint as acting general manager of ibis Rajarhat in 2021 before coming here as official GM. Did you get a chance to explore Kolkata?
Although it was a short stay, it was enough for me to explore Kolkata. I come from a neighbouring state, my roots are in Bihar, so our food and culture is quite similar to Bengalis given the common love for river fish, mustard, the white alpana… I also have many friends here so it feels like a second home. Bengal is rich in heritage, culture and music. I love visiting places like Victoria Memorial and Babughat, watching Satyajit Ray films, listening to Usha Uthup and recently I had a wonderful Bengali meal at Aaheli. I have tried some of Kolkata's famous street foods and look forward to having more phuchka, jhal muri and momos.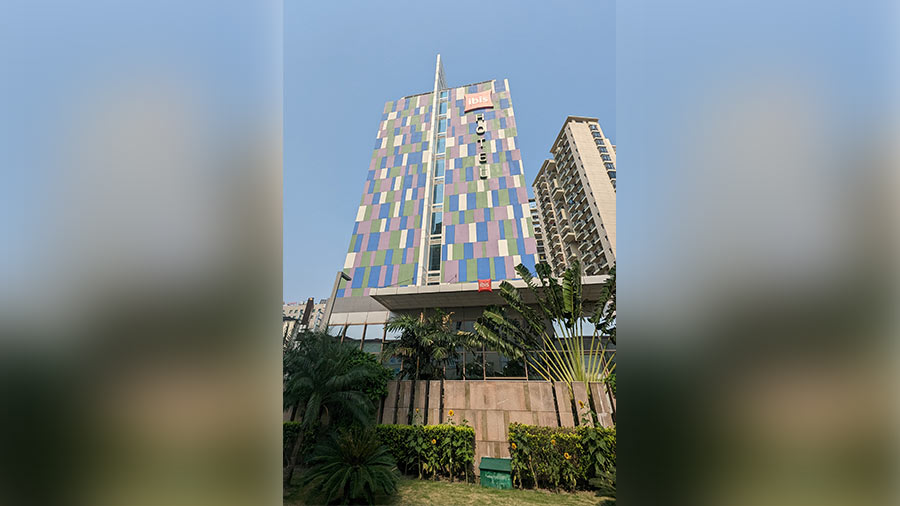 ibis Rajarhat at a glance
Parent group: AccorHotels
Type: Business budget
Personality: Young, vibrant, colourful, quirky
Keys: 189
Room categories: All rooms are standard category. One floor is dedicated to families and solo lady travellers.
Average room rate (ARR): Rs 3,100
F&B: Indian food performs the best at in-house restaurant Spice it
Nearby attractions: DLF Galleria, Axis Mall Rajarhat and The Central are a short walk from the hotel. Ujjiban Multi Specialty Institute is a 7-minute drive away. The hotel is also close to the Eco Tourism Park, Mother's Wax Museum, Nicco Amusement Park, Aquatica Water Park and Salt Lake Stadium.