Among the many memorable India vs Australia encounters, the Gabba Test from the Border-Gavaskar Trophy 2020/21 stands out for India's stupendous run chase that saw them seal the series 2-1. Ajinkya Rahane's boys chased down 328 at Brisbane in what was a super show of courage under fire. To celebrate the mammoth win, Sony Sports Network has come up with Down Underdogs — India's Greatest Comeback, a four-episode docu-series that's airing till January 17, at 8pm on SONY SIX & SONY TEN 4 in English, SONY TEN 3 in Hindi. Isa Guha the former England Women's cricketer and a world number one fast bowler (2008), with Calcutta roots, features in the docu-series. She took some questions from The Telegraph on her memories from the match and shared with us her Australia and India dream Test XI.
It's been over a decade since we last met you in Calcutta! How have you been?
Great, thanks! I've obviously visited Calcutta a few times since then but sadly not in the last couple of years. I'm pretty well — feel very grateful to be able to work and broadcast cricket.

What of the famous Gabba Test do you distinctly remember?
I remember coming into the last day thinking that anything could happen but the general feeling was that it was Australia's game unless the rain intervened. Throughout the whole game there were some amazing moments. Siraj's maiden five-wicket haul was a standout as well as the (Rishabh) Pant (89 not out) innings.

What were the game-changing moments now when you look back?
The (Washington ) Sundar/Shardul Thakur partnership, Siraj's maiden five-wicket haul just halted the Australians as they were looking to up the ante in the hope of setting up the game and giving themselves enough time to bowl India out. Shubman Gill's enterprising knock (91) kick-started the momentum and the belief in the run chase, then Rishabh Pant played a blinder.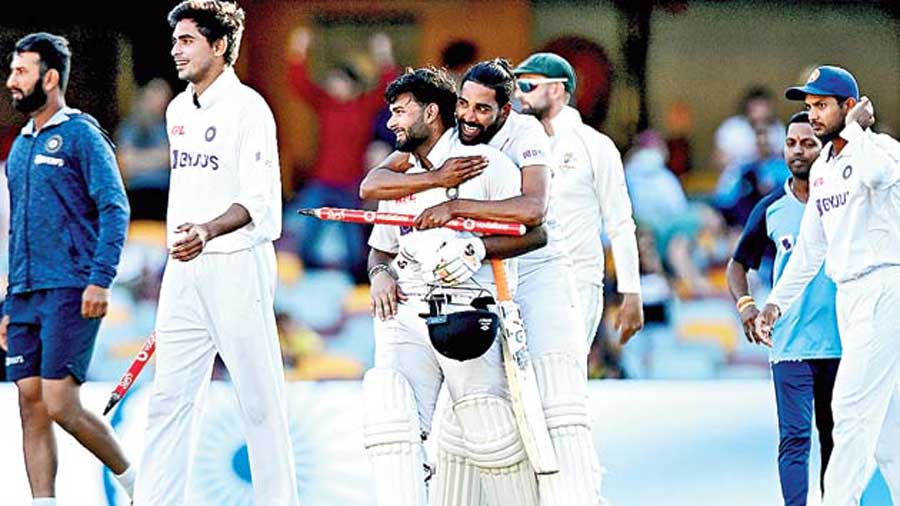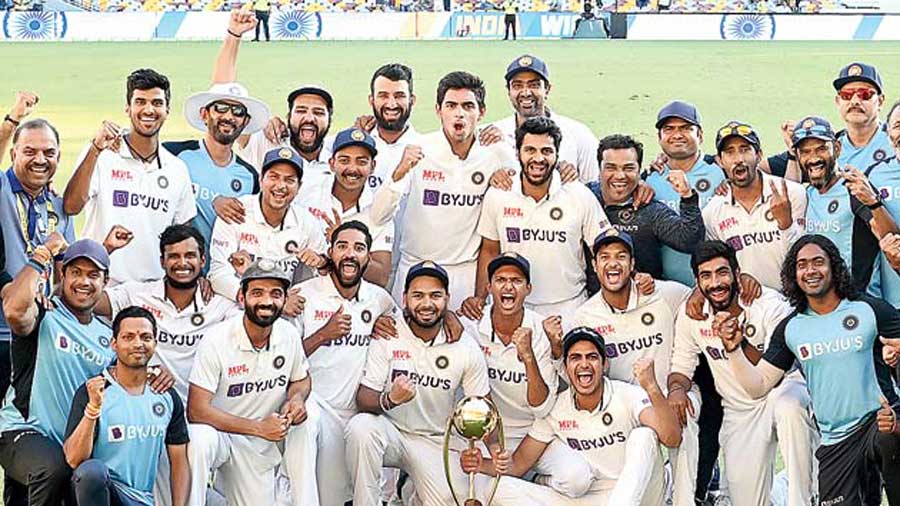 Scenes of jubilation from Brisbane after the win.
What changed in Indian cricket with this win?
The best teams can win from anywhere, so I think it instilled a belief they could do it against the odds. The bravery and defiance shown by the team on the tour....

India and Australia encounters have almost become as iconic as India-Pakistan clashes. What of this rivalry makes it a cricket lover's delight?
People want to watch the best in the world go head-to-head. India have always lacked a depth in fast bowling but now they have a cartel that can go toe to toe with any opposition. Supplement that with their world-class batsmen, spinners and hunger to win, they are a complete force. They play with the similar tough, competitive spirit that Australia does, which is why I think this battle in particular has become so iconic. To win in Australia is incredibly hard to do and India have done it twice in the last three years! I can't wait for the rematch in India.

What are your top India-Australia encounters, barring Gabba?
Sachin Tendulkar vs Australia in Perth, (Virender) Sehwag at MCG, (VVS) Laxman and (Rahul) Dravid in Calcutta, Sydney 2021.
What of the iconic 2001 Eden Gardens match do you remember?
I've rewatched the YouTube videos a few times. The way Laxman played (Shane) Warne was some of the best batting I've ever seen, hitting him against the spin out of the rough. The same ball he could hit through midwicket or through extra cover.

Who are your favourite Australian fast bowlers?
Pat Cummins, Josh Hazlewood are relentless and will finish as Australian greats although (Mitchell) Starc has just come off one of his best series of all time. Loved Ryan Harris and Mitch Johnson when he wasn't terrorising England. Then obviously the trio of (Glenn) McGrath, (Brett) Lee and (Jason) Gillespie. (Dennis) Lillee and (Jeff) Thomson are great to watch on the archive.

If you had to pick an Australian batsman you wouldn't like to bowl to, who would it be and why?
Steve Smith. I just think he would be the hardest to get out.

What new hobbies are you nurturing in this pandemic times?
I have learnt how to cook my late mother's recipes.

Who are your favourite co-commentators?
That's a hard one! I have been fortunate to work with so many amazing cricketers and orators and love the different personalities and what each person brings…. A big fan of Warne though for his cricket brain….