You might be lapping up the cool makeup range from SUGAR Cosmetics, a fast-growing premium beauty label that millennials – including its brand ambassador Tapsee Pannu – are crushing on. What you might have missed is the little detail that the person who founded the company, along with his wife, is a Kolkata boy.
Kaushik Mukherjee, who grew up in New Alipore and went to Don Bosco Park Circus, is the COO of SUGAR Cosmetics whose current valuation stands at $500 million. In a free-wheeling chat, Mukherjee tells My Kolkata about the making of a start-up guy who believes in trying again after failing and how Kolkata has shaped him to be the person he is.
My Kolkata: Not many know that you are from Kolkata…
Kaushik Mukherjee: Yes, I am from 'Calcutta!' I don't want to say our times were different, but I come from a middle-class Bengali family that is very aspirational. Where one must be good in studies and be serious to get somewhere. In Kolkata, you get certain areas of freedom to explore yourself, so I was very fortunate to spend 12 years in the same school – Don Bosco Park Circus.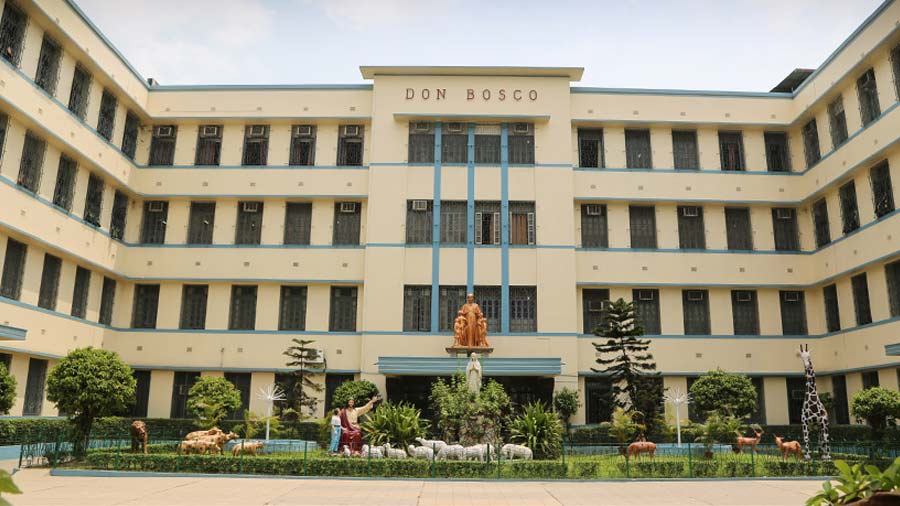 Kaushik considers himself fortunate to spend 12 years in Don Bosco Park Circus
Did your early days in Kolkata shape you into becoming who you are today?
Hundred per cent! I can't stress this enough. These days when I interview candidates for our company, I sometimes see that they don't have any extracurricular activities section because someone might have told them that it's not important. And I get so nervous because, in my CV, I remember I used to make my extracurricular activities look good so that someone would notice that this guy's marks might not be that great, but he has done something in life.
Kolkata gives you that opportunity to explore different facets of who you are. As an eight-year-old or a 12-year-old or a 15-year-old, you don't know what you can be and the only way you can do different things is by trying out different things and seeing what clicks. Either you have a natural flair for it, or you feel a natural joy towards it.
I tried so many things — football, cricket, sitar, singing and a lot of other things I was not so good at. It did two things. It made me realise what I was good at, like swimming, and I loved music. And it built a psyche that if other things don't work, it's fine.
When I was graduating from IIM Ahmedabad, they chose me as the Best All-rounder of our batch. When I look back, I think it wasn't a fluke because when I was on campus, either music or swimming was going on for me. Not all are academically gifted. If you are not, you either put up a fight to compete, or you do something and make your profile something different from others. For that, I give it to my school and Kolkata.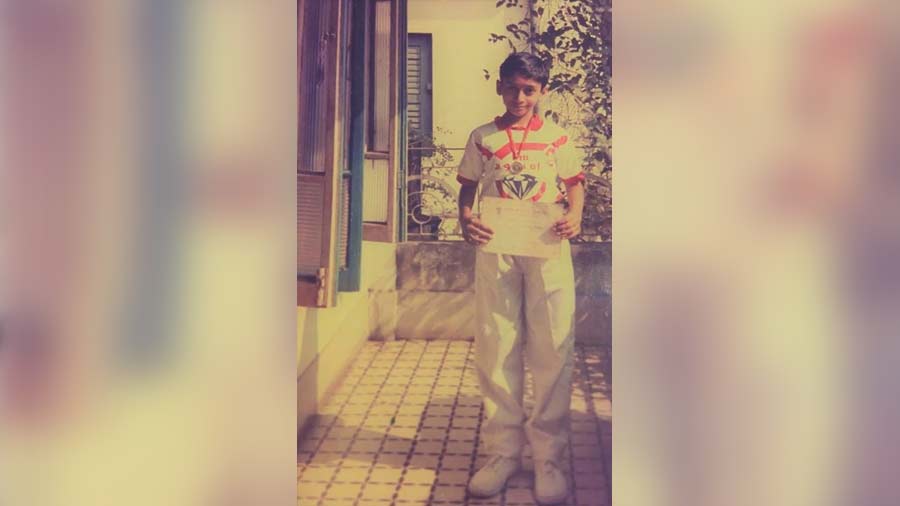 A young Kaushik at his New Alipore house, holding an accolade from his school
'It's very risky to aspire for excellence, it's safer to aspire for mediocrity'
Are you able to follow your passion for music now?
No. I am a passive listener, unfortunately. I want my kids, though they are very young, to get into music.
Though times have changed, not all students are allowed to pursue their area of interest as a career option.
Parents come from a place of being protective of their kids. It's very risky to aspire for excellence, it's safer to aspire for mediocrity. So, our parents used to tell us to take up a government job or take up the first job we got on campus. But now parents think that the kid is not wasting time on video games or maybe he will do something with it because gaming is a big thing.
The biggest example is starting up, which used to be such a taboo thing when I first started up, in 2008. Everybody was certain that I didn't get a job anywhere, so I had to do something. But now, with this Shark Tank India-led discussions, people are like, 'achha aisa bhi hota hai, you can build your own thing.' I think it's time to normalise it.
Today's parents are a bit more liberal than earlier. Earlier, parents were scared when kids told them 'I want to be a cricketer and make cricket my career.' Earlier there was only zero or one start-up, which was Flipkart, and now there are 100 unicorn companies.
Secondly, after 10 years, the parents of 17-year-olds will be me. We have gone through something, or we have seen our batchmates doing something funky and not getting burned, so I think the acceptance in the next decade is going to be higher. There would be many ways to make a worthy career. It could be gaming, content creation; it could be being an influencer. It could be many things. It's not the doctor-engineer thing anymore!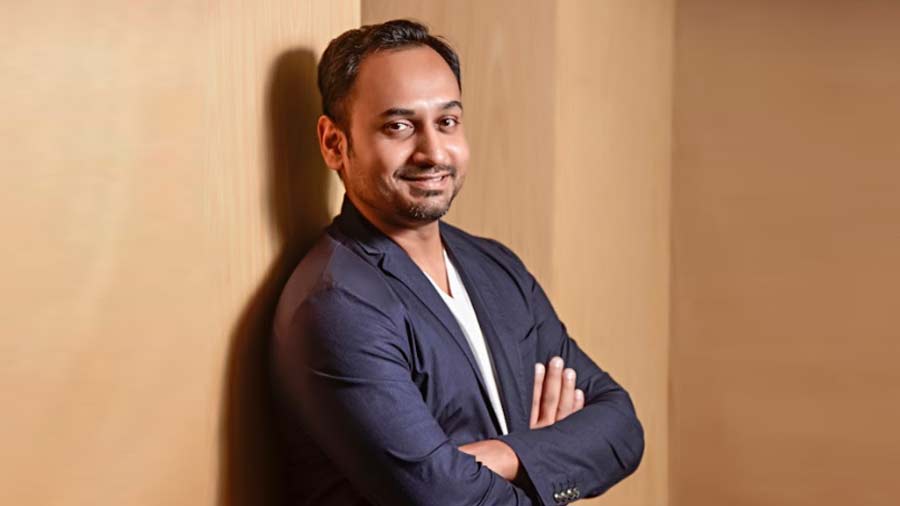 Today's parents are more liberal than in previous generations, feels Kaushik
Students face a lot of distractions. What's your tip to stay focused?
I don't blame them. They get distracted by small things. We used to read books, mum-dad used to be there, friends use to be there. We used to get to watch some TV, like Chhuti Chhuti (on Doordarshan), but now there are so many things. Twitter, WhatsApp, Instagram… so many roadblocks. Life has become super-fast. They have so many things cluttering their mind space.
Technology is evolving faster than human faculty can, biologically. Where this is going to lead to, I don't know. I think one will be born, next they will be on the sofa, wear goggles, jump into the Metaverse, and spend the next few years sipping Coke. That's why values matter.
I had been taught that playing outdoors is important. So, on weekends, I try to take my kids out to play. Our rush was scoring a goal on the football ground and for that, you had to toil hard. Today's dopamine rush is to get 1,000 likes on a post on Instagram. It's very different. If parents live by example and share that these are the things we found interesting and hope you will find them interesting too... I have a feeling my kid is going to say the piano is boring, but I am going to tell him to do it and when he does that, I am going to put it up on Instagram. And when he gets 'likes' and sees people are appreciating it, he might develop an interest. This generation is external validation-dependent, but this isn't this generation's fault because there is a mechanism where people can get you external validation every second of your day. How can you avoid it?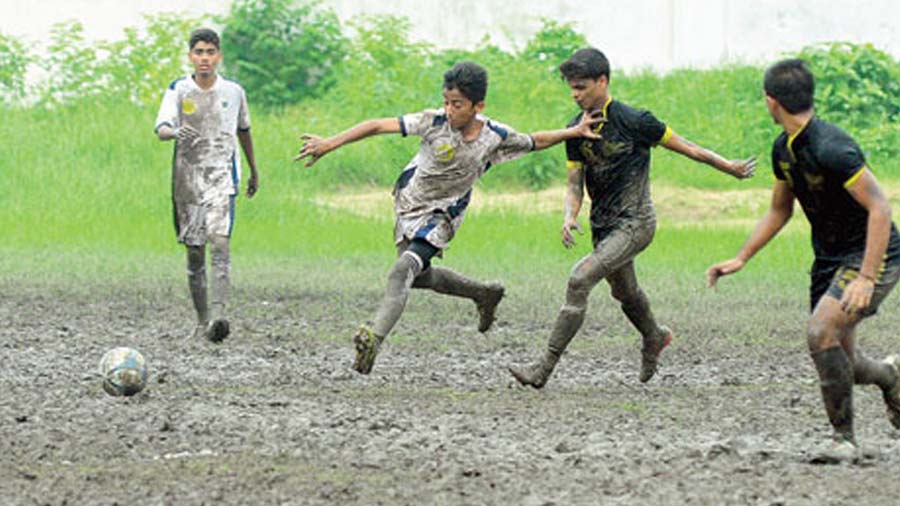 'Our rush was scoring a goal on the football ground and for that, you had to toil hard. Today's dopamine rush is to get 1,000 likes on a post on Instagram. It's very different,' says Kaushik
You come from a Bengali middle-class family, where ideally education is a bridge to security and success. Your representation will play an important role for youngsters…
(Cuts in) Many people tell me that I don't sound Bengali. I am like, 'What is a Bengali supposed to sound like?' We are rich in culture and there were stalwarts whom we have learnt from.
It's a fear that kids will spend time doing something in which they are less likely to succeed. You won't be having a comfortable life if you aren't a doctor or an engineer or an MBA, so representation matters. It happens in every community.
You take the LGBTQ(IA+) community. You feel like this is normal and I can be that. When Sourav Ganguly became the captain of India, that was representation. It was like, 'I can be like him', because somebody from Behala has gone the mile. When an 18-year-old sees me or any other person who is building something of value, I want them to feel that this person wasn't very different from them when he was an 18-year-old. Sometimes you need an external visual to believe. I haven't been able to closely attach to the ecosystem in Kolkata, but I guess I will do it more because representation is very important.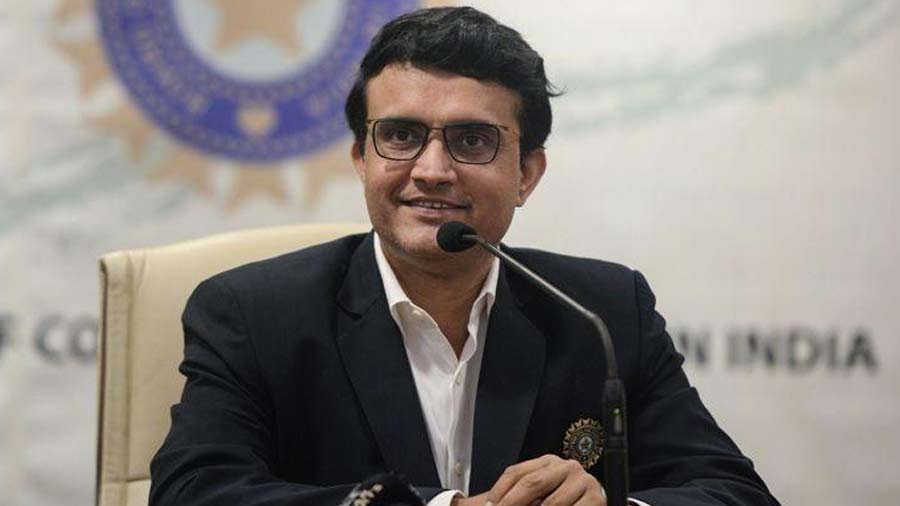 'When Sourav Ganguly became the captain of India, that was representation. It was like, 'I can be like him', because somebody from Behala has gone the mile,' says Kaushik
How and when did the entrepreneurship bug bite you?
I will admit it's like when you don't have the best scores, you always look for hacks. You need some spike, so when the CAT scores came in, I knew I had to sit for the group discussion and personal interview rounds. I figured there would be talented people from IITs, so I decided to say something different.
This was in 2006 and I was reading Richard Branson's Losing My Virginity and was learning more about how he started up. I decided to add in all my SOPs that I want to have my start-up and build a business. It was a little opportunistic because I hoped nine other people in the room wouldn't say it. I thought I would at least stand out because I had said something different. It started like that. That was my story – that I wanted to get into IIM to learn business. Thank god, somebody bought it and let me get into the business school.
In my second year, we were exposed to many of our seniors who came from diverse businesses and four-five of our seniors left their jobs to start up something. They were on campus, and we saw it happening in front of us. We found it cool and thought we should also do it. If I hadn't gone to IIM, I don't think I would have started up. Again, representation matters. I could see people one batch ahead could do these things. That's what helped me.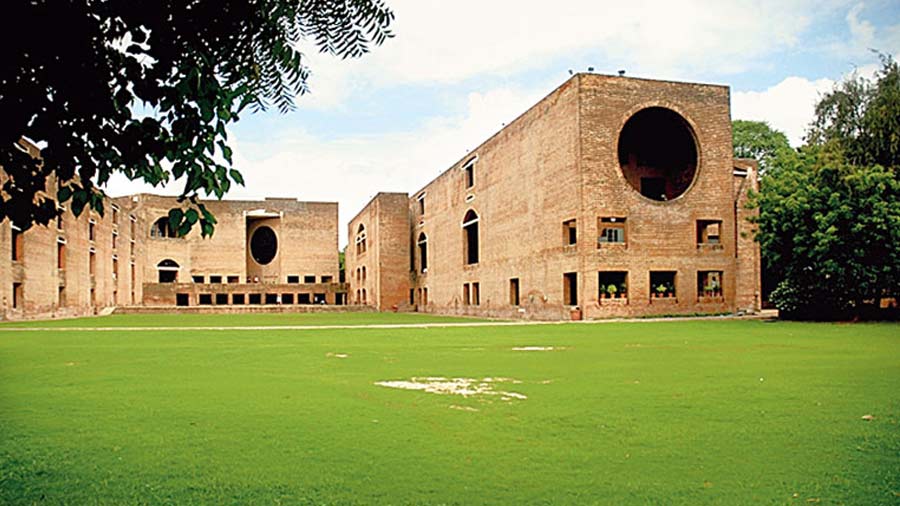 The IIM Ahmedabad campus
Your previous ventures weren't so successful. You had to take up a job again. How did you manage to be so brave? Was it only conviction or something more?
You have been kind. It bombed. (Laughs) The honest answer is it was desperation more than conviction. At that time, we had a different notion about building something. It was very outcome-related. There are so many things you have to go through if you are doing something for the first time. There would be some studs who crack it the first time, but it's safer to assume that you are not one (of them). Mistakes will happen, so finish them off first.
I gave two years, raised some capital, and we (SUGAR Cosmetics CEO and wife Vineeta Singh) finished off our bank balance. It was at a time when our business wasn't making money and we were about to get engaged. Whenever our families met, it was one big question – what does the boy do? And every time, I told them something they had no idea about.
One day I checked my bank balance. It was below Rs 10,000, so I decided to call it quits. When you take a leap like this and it doesn't work, there is emotional and financial damage. The emotional damage takes time to heal, but I was fortunate. Because of my business school and start-up experience, some companies were willing to interview me. I worked at McKinsey & Company for two years. I wasn't shortlisted when they came to campus because I didn't have the marks. I joined a batch junior than my batchmates.
It was weird but life mein free mein kuch nahin aata hai. You take a call to try building something, it doesn't work and you can't come out unscathed. The price I paid was I joined one batch junior, but then at least my bank balance started recovering. We got married and decided if we had to try anything we had to try it now or else it would never happen. Seven months after our marriage, we started to fear that if we didn't start immediately, we wouldn't be able to build again. So, SUGAR Cosmetics happened.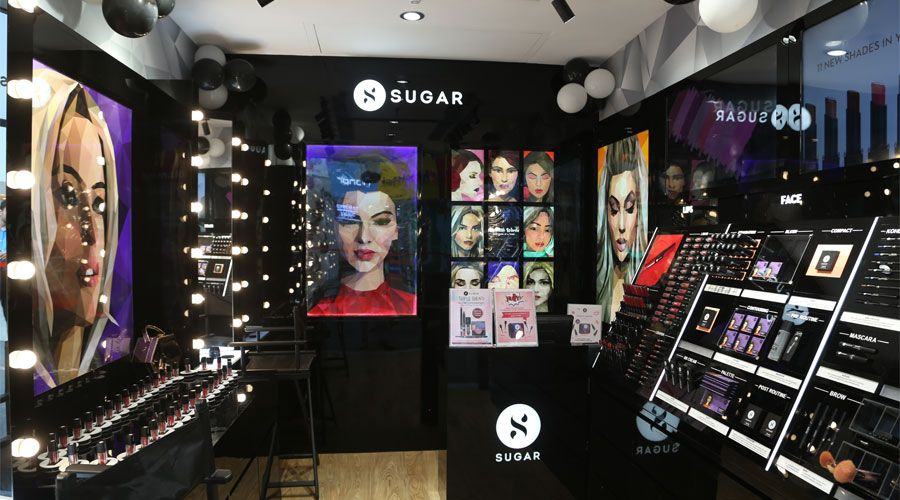 SUGAR Cosmetics' current valuation stands at $500 million
What are the three things you learnt from your failures?
First, nobody can stop you from trying again. You can choose not to try again if you are fatigued or scarred. It's okay to give up sometimes to feel rejuvenated and come back.
Second, FOMO (fear of missing out) can give you short-term joy but never long-term happiness. Third, people have different ways to cope with failure. Some people like to talk it out and some stay alone for a while. I think it's absolutely an individual's choice. Some people take help. I have friends who have gone to therapy. Different people have different ways to manage grief.
'The moment you call it a plan, you have to deliver'
You seem to be a very method-oriented person. Can you share a few secrets on how to carve a growth path?
The word 'plan' is heavy. The moment you call it a plan, you have to deliver. Life is not an annual operation plan. Life mein paise bane na bane, story banni chahiye. When you feel life is a story and not a plan, you feel lighter and stories have an ending and the stories we write for ourselves tend to have a happy ending. So, you tend to get motivated by the fact that some days there would be a happy ending.
For me, if I imagine, I visualise there is a stage, we are ringing the bell, the stock is listed, and then there is confetti. For that, we need to do what we know. That is the plan. But the plan is work and when we think of it as a story, it's fun.
You're a fabulous public speaker too. What are your three tips for budding entrepreneurs on how to pitch?
I remember moments in school when I was called on stage to speak and my legs use to shiver. Public speaking is scary, but it depends on what you are talking about and how many you are talking to. Again, I am making it methodical. I am a big believer in the Japanese method of Kaizen. You don't have to aspire to change overnight. You can take little steps. Start by talking about what you know with people you know and then slowly take it up from there.
'Compartmentalise time and keep the phone away'
The Ironman Triathlon (a series of long-distance races) finishes taught you endurance for life. What else will stay with you from that event?
The biggest thing that has stayed with me is that there are some goals and dreams that you don't dare to dream because they are so huge. The biggest thing is if you can chalk it down to small steps. Our state of mind also goes up and down, so it makes sense to chalk it down to set the next milestone. Once you reach it, a certain amount of dopamine is released from having achieved it and it gives you the energy to go for the next.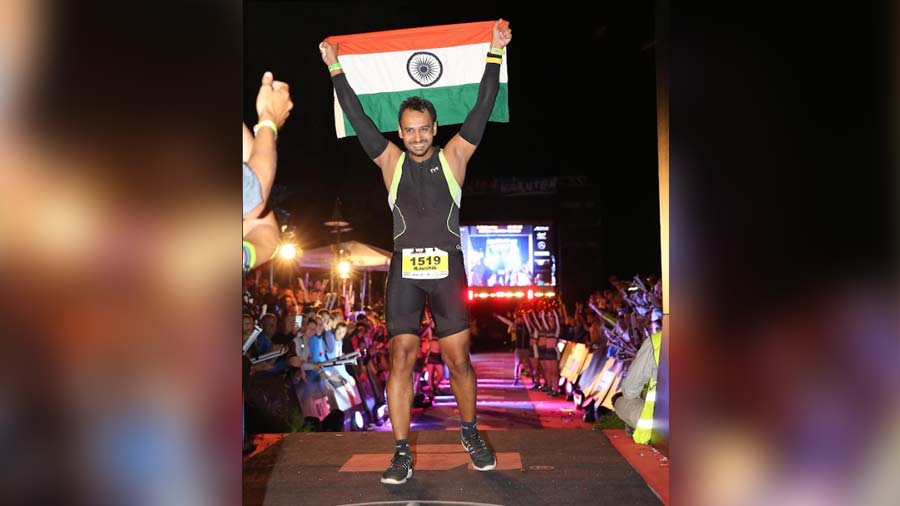 Kaushik after completing the Ironman Triathlon in Austria
How do you manage work and other interests?
It's tough and it gets tougher. The intent is very important. I will never have all the time to do everything in life because I do things that I like doing. If I like doing something, I will spend more time doing it. The way to do that is to compartmentalise time and keep the phone away.
If not an entrepreneur, what would you have become?
If I wasn't running a business, I would have joined a start-up.
In life, who inspires you?
My family. My parents. Mum, sister and wife. Ironically, all three are women. They are incredible and they are people who haven't taken no for an answer many times. It's an amazing skill to watch and learn from them. From people I don't know personally, I have followed (M.S.) Dhoni's career closely.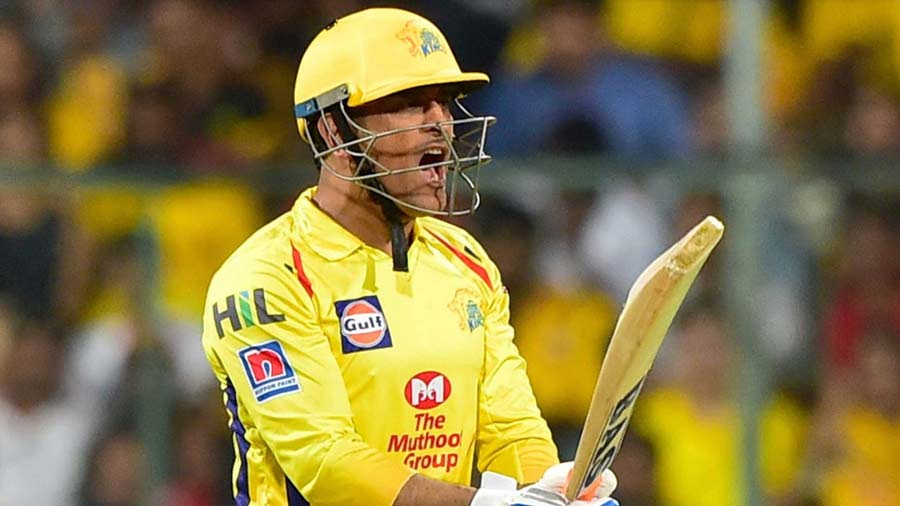 Kaushik is a big fan of M.S. Dhoni
There's a notion that life's best opportunities are reserved for those who have the best access. Dhoni is from a place that isn't a top-tier metro city. And there's always this crunch moment where everybody falters because you become a bundle of nerves and I think he is just mesmerising to watch. I think a lot can be done in life if you can block noise. Watching him play blocking out noise is world-class. He is still at it, and it's insane!
What is your next goal for SUGAR Cosmetics?
We are fortunate enough to create something that a lot of our customers seem to like. We have taken a very audacious goal of doubling for the next two years. I think it's doable and is very tough.