Pandemic LIfe
Winter camp in Covid times in and around Salt Lake
Here's how our readers are spending their time indoors
By
Our Bureau
| Published 11.02.22, 01:50 PM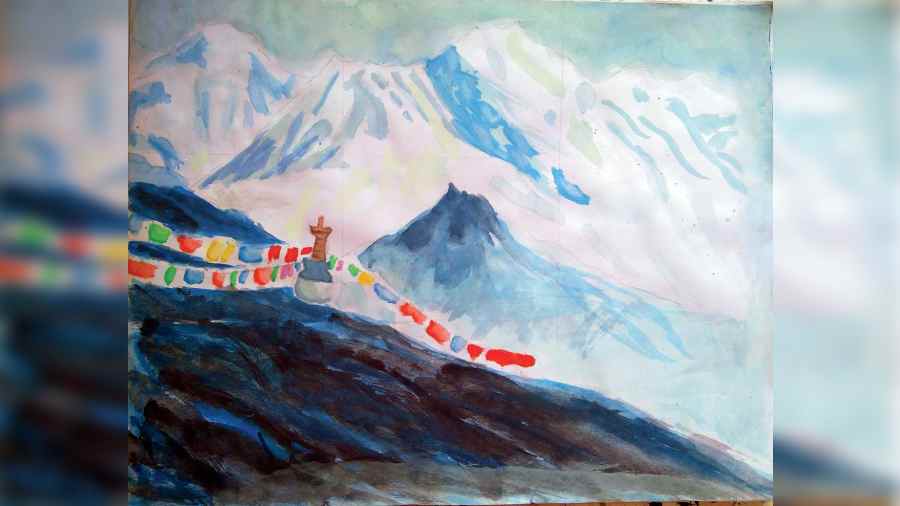 Vasundhara Biswas, 9 years, FD Block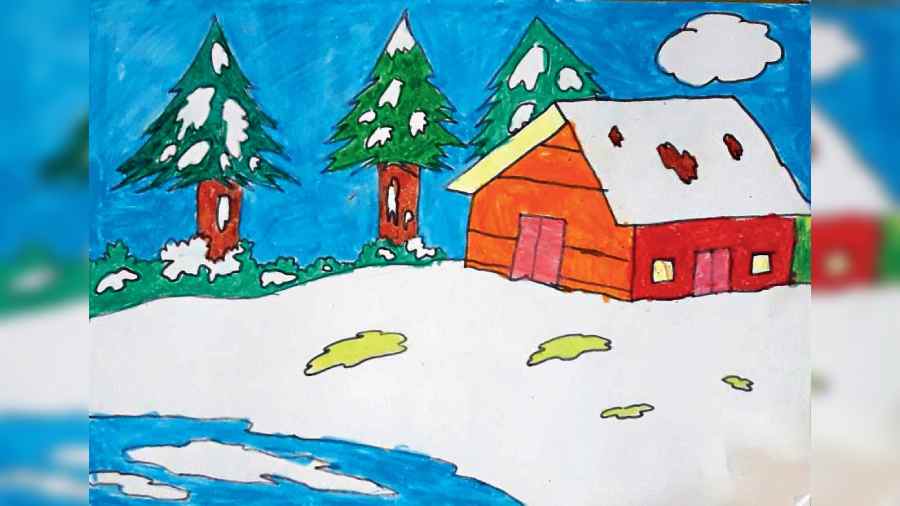 Pihuna Chakraborty, 5 years, FE Block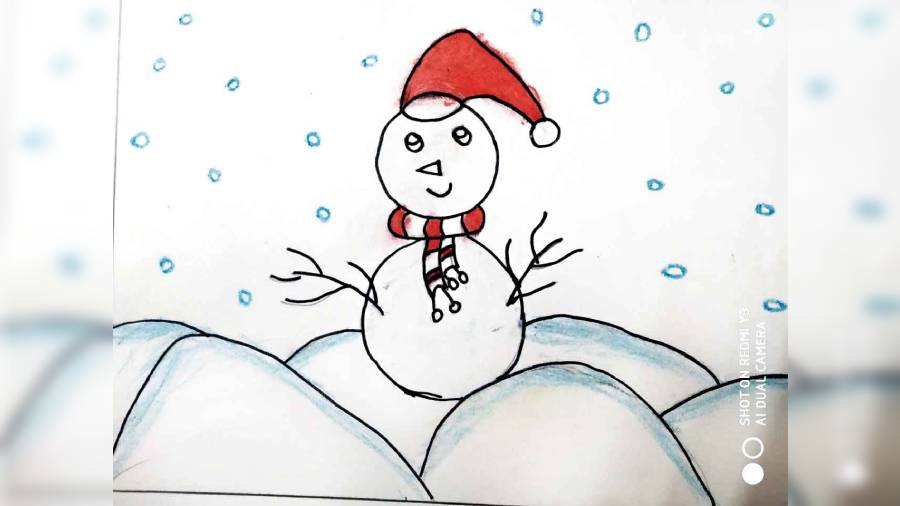 Adrika Das, 3.5 years, Labony Estate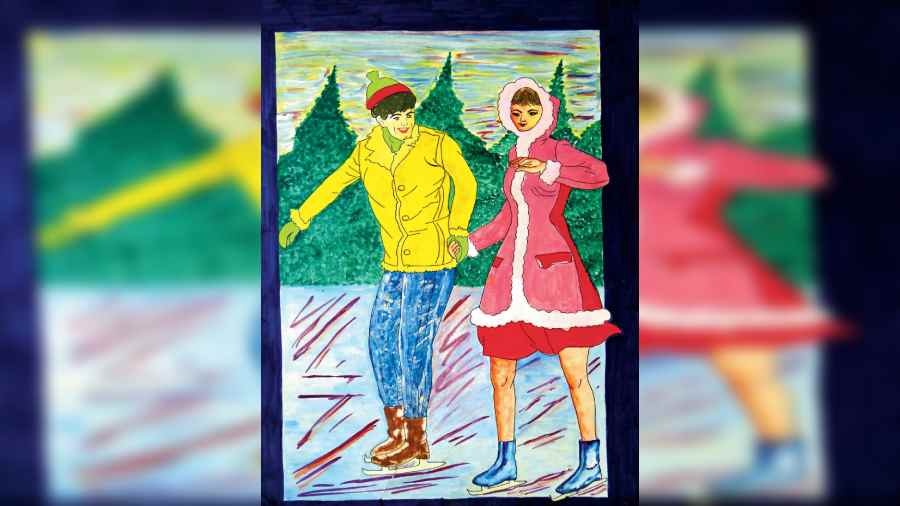 Saachi Saha, 33 years, HB Block
Season's musings
Winter has been my favourite season due to some exciting reasons. Winter holiday is one of them. This vacation is not long like summer vacation, but it's quite interesting. In this vacation, most of the time we need to remain busy with studies for the upcoming final examinations.
So today I will share my winter holiday experience. I maintained a really tight routine to make preparations for my upcoming exams. At times, we visited our maternal grandmother's house too. It takes only half an hour to get there. I have a few cousins there. I love spending time with my cousins.
Then our aunt also came there. We had a family reunion. Our uncles and aunties were really happy to see us all. We played and ate together in the afternoons. Grandma shared a few of her interesting stories with us too. We love her stories. Whenever we meet her, we make her tell us stories.
This vacation has so many festivals, especially Christmas and New Year's eve. I was very busy on Christmas as we had to decorate a lot and practise for performances. New Year's eve was exciting too.
Winter mornings are special. We woke up very early in the morning and then went for morning walks. Winter is the best for fresh vegetables and many fruits. We also enjoyed different kinds of parathas and drank date juice every morning. Despite enjoying a lot, I tried my best to maintain my study routine.
— Nidhi Murarka, 12 years, Block C, Bangur Avenue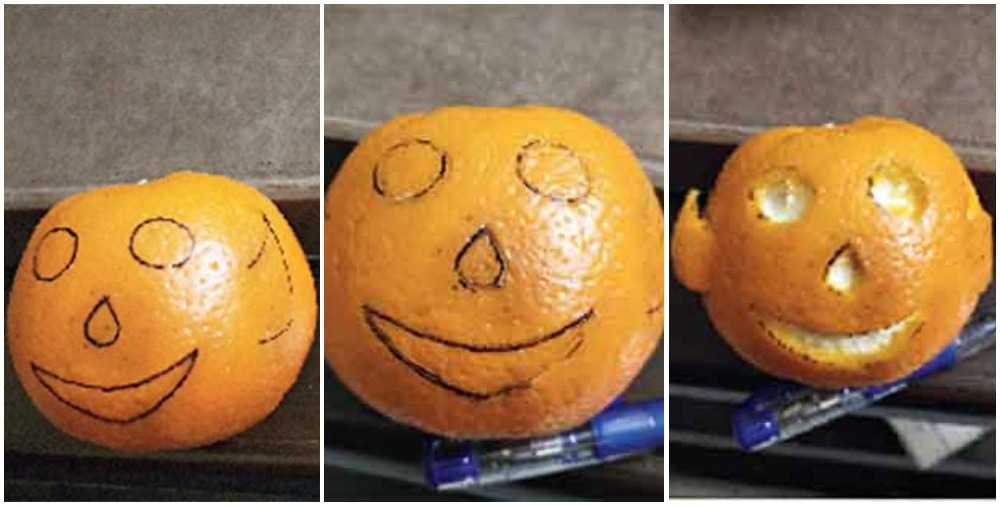 Craft corner: orange faces
You must have seen pumpkin faces on Halloween nights. But October 31 is a long way away! Why not make some designs of your own on some oranges which are readily available in winter? All you'll need are some oranges, a pen, blade and some tissue paper.
STEP 1- Take your orange and draw the face design on the skin with a pen. Use your tissue paper if you want to rub out the ink anywhere.
Tip- Use your pen very lightly on the orange, else it will make holes in the skin and the juice will run out (If you are confident that you can cut out the design on your orange directly, you can skip this step.)
STEP 2- Take your blade and run it lightly over the drawing you have made.
Tip- If you do not have a blade you can use an old sharpener, like I have. Take out the screw from the sharpener and you will have a little blade.
STEP 3- If you are happy with the path of your orange face design that has been portrayed, you can now run your blade through the skin.
Tip- Do not press your blade too hard else you will cut into the orange.
If you find this step a bit tricky you might want an adult to help you.
Dayita Chakraborty, 21 years, Millennium Towers, New Town