A 45-year-old woman and her son got burn injuries when a thunderbolt hit their house on the ground floor of a three-storey building in a residential area in Bansdroni on Saturday morning.
Ananya Biswas was sipping her morning tea in the living room and her son Suryananshu Narayan Biswas, 18, was sleeping with his face tucked out of the blanket when the lightning struck the flat at K-102, Kamdahari Bosepara in Bansdroni.
Ananya received burn injuries on her face and hair while her son received relatively minor burn injuries on his face, police said.
Ananya's elderly father Alok Kumar Dutta, who was sleeping in another room escaped unhurt.
Ananya's husband Subham Narayan Biswas, who runs a business, was at Dankuni for work when the incident happened.
Both mother and son were first taken to Baghajatin State General Hospital from where Suryananshu was discharged and his mother was shifted to SSKM Hospital.
Suryananshu, a first year BCom student of St Xavier's college later said he heard a "very loud sound" and woke up with a jolt to see a flash of light passing through his room. "My blanket cover got burnt and a portion of my face was scalded. My grandfather escaped unhurt as he was completely covered with a blanket. Only his wooden bed got damaged."
Neighbours said they were "stunned" when Ananya came out of her house screaming for help.
Ananya is attached with the insurance desk of a private company. She was about to get ready for office when the incident happened around 7.30am.
"I heard a very loud sound and seconds later I heard my neighbour scream for help," said a neighbour.
Kolkata has witnessed accidents involving death of people standing in the open during a thunderstorm. However, lightning injuring people inside their homes has left many scared and insecure.
Forensic experts however said this was not an unusual incident. "It could be a case of faulty earthing. Lightning is nothing but a high voltage discharge. If there is proper earthing, the voltage is conducted by the ground. Else it creates a short circuit through any good conductor on its way," said a forensic expert.
As most of the electrical equipment or combustible articles that a lightning comes across are incapable of handling such a high voltage discharge, they burn and get damaged, the expert added.
"A human body is no exception," he said.
Ananya, who has been admitted in the burn ward of SSKM hospital, was "stable" on Saturday evening, a hospital official said.
A police officer, who had examined the house after the incident, said the lightning had followed a trail.
It entered the house through a window in the rear and came out through the front smashing windows, burning curtains and breaking furniture inside the house, he added.
Elderly person dies in store room fire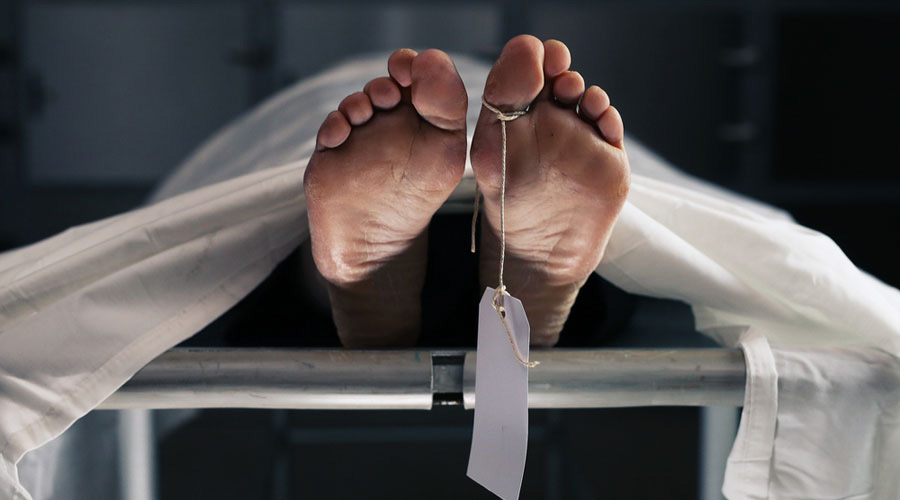 A 72-year-old woman was found dead with burn injuries inside a store room with a tin shed that caught fire in Netaji Nagar after 12.30pm on Saturday.
Bakul Adhikary, a resident of Vidyasagar Colony, was trapped inside the store room near her home. Police said it was not clear why the elderly woman had gone into the store room.
Adhikary's family has told the police she was mentally unsound. The cops are yet to verify this.
Two fire tenders doused the flames. The cause of the fire was yet to be ascertained till Saturday evening.
( By Our Special Correspondent )