A group of children, most of whom have spent several years of their lives on the streets or at railway platforms, celebrated Christmas with cake, goodies, song and dance in a Bowbazar neighbourhood on Friday.
These children, some of whom have also endured abuse, now stay in a home in the city.
One hundred and seventy girls, aged between three and 14, participated in a workshop where they could forget their struggles and were able have fun.
The NGO that organised the celebration in the run-up to Christmas, works with these children through the year for their emotional well-being and safety. 
"People are sometimes insensitive towards the victims of trauma and atrocities. The apathy is more acute when it comes to the society's vulnerable children. The children sleeping rough along streets or at railway platforms are often overlooked. They are often abused but never taken care of," said Priya Virmani, the founder, director and trustee of the NGO Paint Our World.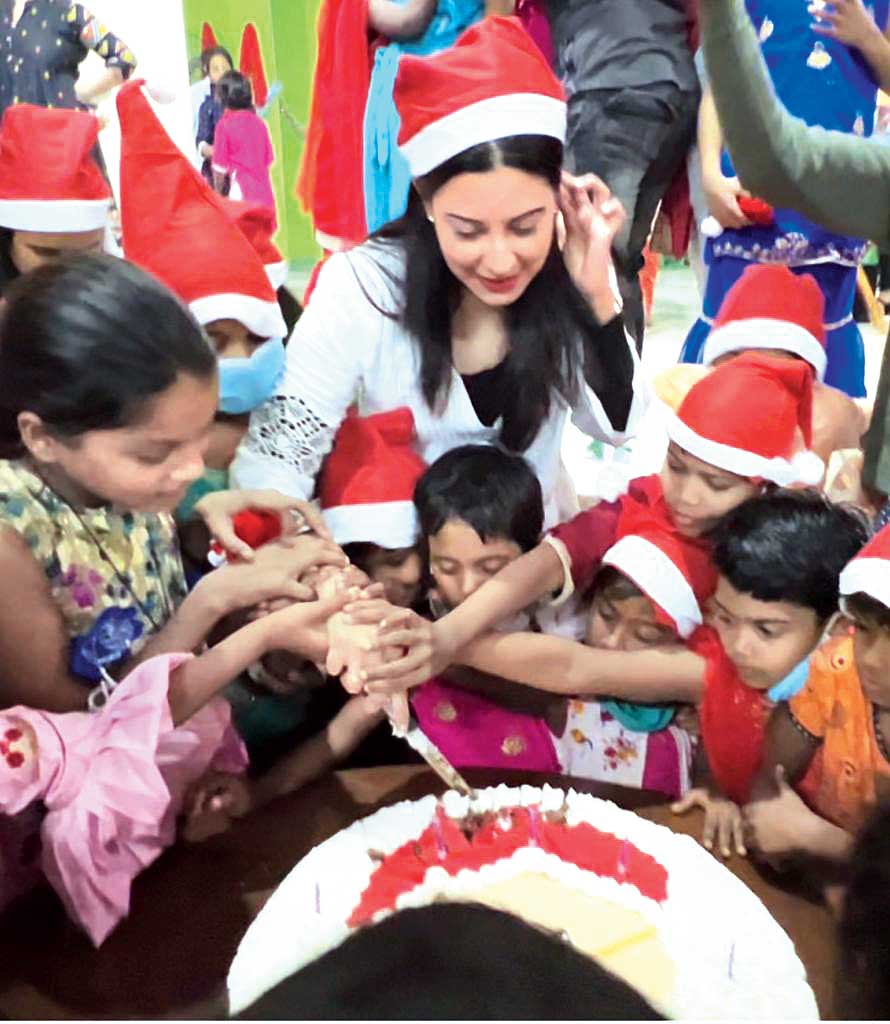 Christmas celebrations in Bowbazar on Friday.
"We reach out to these children, empowering them emotionally, try to give them a childhood of safety, dignity, fun, care, love, and laughter. Find opportunities for them to build a purposeful adulthood," she said.
Paint Our World has been working with these children through psychotherapy that helps them heal from within. The children are also made to participate in educational and extracurricular activities.
The shelter homes usually takes care of the food, clothing and shelter of these children. The project was developed in Sonagachhi in 2009 and was registered in June 2013.
Kolkata apart, in so many years the NGO has empowered 500 children from Delhi, Hyderabad and Bangalore.