A fire broke out in a four-storeyed commercial building close to Raj Bhavan on Wednesday morning, prompting governor C.V. Ananda Bose to step out of Raj Bhavan and watch the firemen at work.
A caretaker of Saraf Agencies, the building that caught fire, and a fireman had to be taken to hospital.
Caretaker Mahitosh Debnath, 52, who fell down the stairs while trying to rush out of the building, has been admitted to SSKM Hospital. Firefighter Joydeep Chakraborty suffered injuries on his hand, police said. He, too, was taken to SSKM, from where he was discharged after treatment.
Ten fire tenders took three-and-a-half-hours to control the flames, which spread across the top floor of the building and gutted several offices.
The police said the building had basic firefighting equipment but it was inadequate to handle "a fire of this magnitude".
"By the time we reached the spot, the staff had started using fire extinguishers. But the fire had spread across the top floor by then," said an officer of Hare Street police station.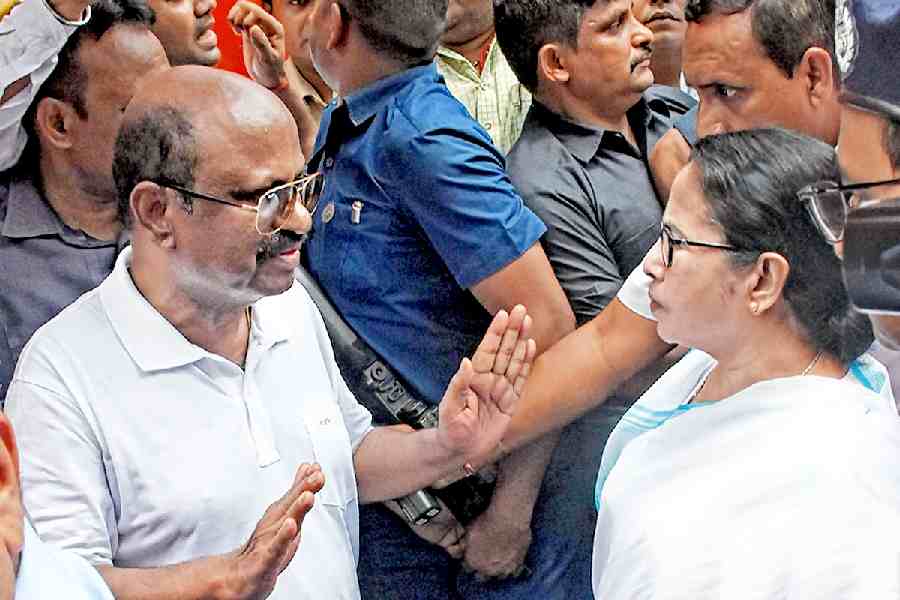 Governor CV Ananda Bose and chief minister Mamata Banerjee at the fire site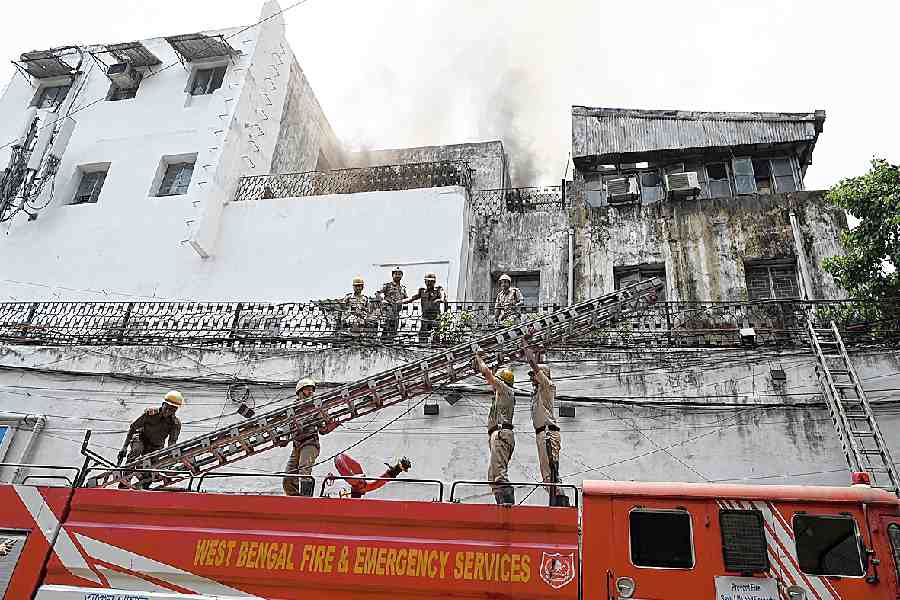 Firemen climb the building in flames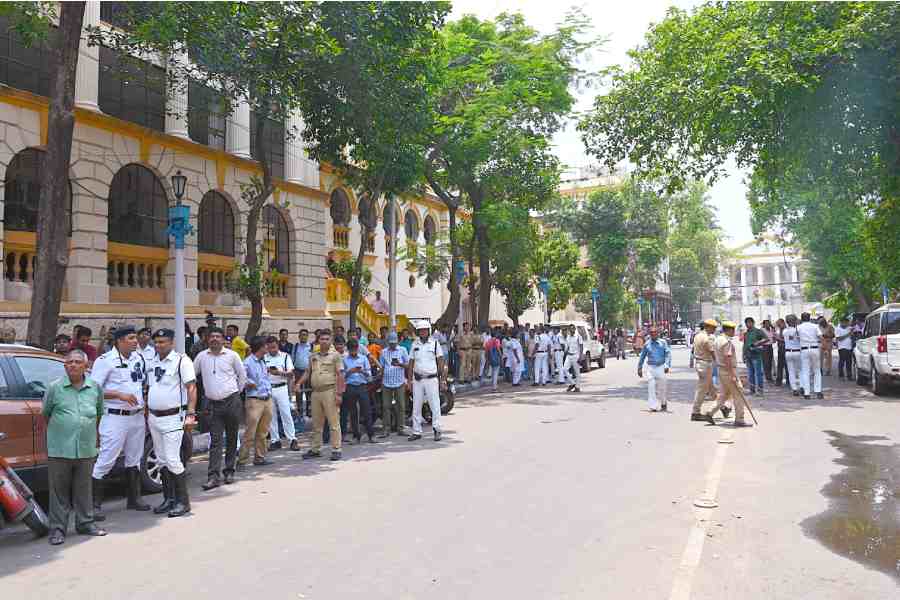 Commuters and others in front of Saraf Agencies. Raj Bhavan can be seen at the far end of the road
The flames were first reported at 9.30 am, when most of the people who work in the building were yet to turn up.
The top floor of Saraf Agencies had several offices which were separated by wooden partitions. The police said almost everything on the top floor was gutted.
The governor, whose residence is a stone's throw from the building, said: "Before coming to this place, I contacted the fire force, asked them to rush to the fire place, contacted the chief secretary and also the chief of the fire force…. The reason I am here is because the fire could affect everyone. I came to see thatall the necessary steps are taken to contain the fire at the earliest."
Chief minister Mamata Banerjee, along with Kolkata police commissioner Vineet Goyal and fire minister Sujit Bose, went to the spot.
An officer in the fire department said they suspect the fire was caused by an electrical "short-circuit". Samples from the building will be sent for forensic tests.