To understand where the Android tablets are at, let's talk about the iPad, which has been treated as a separate category from the start. For Google, it has been like "Let's make a big Android phone and call it a tablet." The attitude towards the device has been wrong. Not that Samsung hasn't been trying to make this reputation a thing of the past for long but to get the best Android experience on a tablet, a substantial amount of money needs to be spent.
Xiaomi has arrived on the scene with the Pad 5, which redefines the game in a few ways. There are three broad aspects to look at – what are you going to do with this tablet, are apps optimised, can this be used as a replacement to a laptop?
In case you like films....
The biggest strength of the tablet is its media-consumption aspect. Punching way above its price category, this is one of the best tablets to watch movies on, an activity many people buy a tablet for. Even though this is an IPS LCD 10.95-inch panel, the Binge Man in me took over as I couldn't stop watching films. This is a WQHD+ panel that supports 120Hz refresh rate, making scrolling extra smooth.
A few things here: The screen has a 16:10 ratio, which is ideal for watching films with very little black bar on the top and bottom. Colour reproduction is flawless and there is support for DCI-P3, HDR10+, Dolby Vision and 10-bit colour depth. With this kind of screen, watching a film like The Dark Knight or Gravity is a pleasure; even in scenes packed with shadows or a good deal of black, one can easily get immersed in the action. Helping the cause is the Dolby Atmos-tuned quad-speaker set-up. And this is truly a quad-speaker set-up, that is, having four speakers. There is a good deal of bass when the volume is kept at 60 per cent or above.
To get the most out of the 120Hz screen refresh rate, I suggest you get into developer mode and turn window animation scale down to 0.5x, which makes pop-up windows appear extra smooth.
In case you like gaming....
The Pad 5 performs better than most Android tablets in the segment, thanks to the Qualcomm Snapdragon 860 processor, which is a good choice. It's a nimble processor that can handle all kinds of activities, plus gaming, which can be enjoyed at its highest settings. A personal favourite is Asphalt Legends, which ran smoothly and even after one hour the performance was sustained. A good thing about SD 860 is that it should work well for a couple of years. A caveat: It's great to have four speakers for good sound but while gaming my palms kept blocking two of the speakers, muffling audio quality ever so slightly.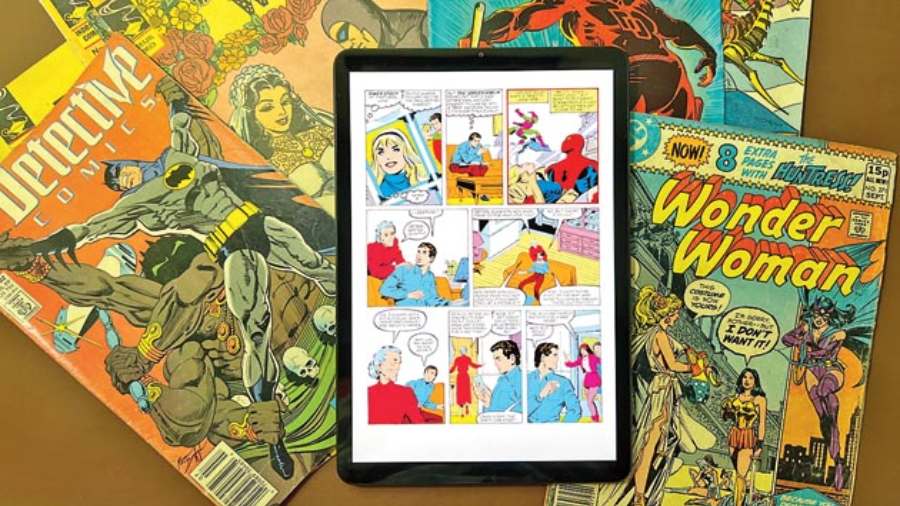 The display is of good quality, reducing eye strain while reading books or comics
In case you like multiple windows....
Obviously Xiaomi had to go about the UI in a different way to make the tablet work. It's good to see an app dock on the bottom of the screen like on the MacOS, which can hold your favourite apps as well as those that have been recently used. Here's a good surprise: The tablet doesn't come with any bloatware, except Netflix. Surprising because Mi phones are no longer this clean and perhaps the company can look at a similar implementation on its flagship line-up.
When it comes to working with multiple windows, there are a few things that work well. First, you can have side-by-side windows to handle two tasks and also have a floating window. It's a biggish display to work with and even though I didn't have the pen or the keyboard folio, I managed to get work done. But remember, this works best in landscape mode. In portrait mode, side-by-side windows look clumsy and there's no way to have one window below another… sort of a stacked view.
In case you like productivity apps....
Many people — for example, me — like to use Office 365 as well as the G Suite, so a lot of typing, spreadsheets, presentations… these work well. If you buy a keyboard and a stylus, this will obviously get better. Another caveat: I understand buying the keyboard separately but what about the stylus? Samsung bundles the same with its tablet, meaning I can take it out of the box and start taking notes or doodling. Here it adds to the cost of the device.
Let's talk about videoconferencing. On the front is a very good-quality 8MP camera that can record at 1080p@30fps. Chatting over Zoom or Microsoft Teams is terrific and there is great audio clarity. Two things I would have liked to see. The front camera is on the top of the tablet, a device we hold horizontally most of the time. This means, I have to look at the camera sideways. Second, while video chatting if the tablet is docked to a keyboard folio case and I move around the room, the camera doesn't follow me, something like Centre Stage on the iPad or autoframing on Samsung Galaxy Tab S8 series.
Let's talk about Android….
The biggest issue with Android tablets is that Google doesn't care about it and though there is the promise of Android 12L, which improves the experience on tablets and foldable screens, unless the OS is rolled out, we can't say for sure where we are headed. Most social media apps work well on portrait mode, and, of course, there is proper Instagram support. Once in horizontal mode, Facebook and Twitter appear weird, like on any Android tablet. It's not about Xiaomi or Samsung… it's about how much does Android care about tablets.
Should you buy it?
What we are getting here is the Wi-Fi variant, so you can't put a SIM card in, which is fine. In the box is a 22.5W charger to juice up the 8,720mAh battery, which takes a few hours but once there, I could easily work on the machine for a few days. It's worth noticing that Xiaomi has kept the base variant to 128GB (and not 64GB) but choose wisely because there is no SD card slot. In case you edit a lot of videos, you should go for the 256GB variant (both machines have 6GB LPDDR4X RAM + UFS 3.1 storage). I can see myself carrying such a tablet instead of a laptop on short work trips. There is also the gaming aspect. For those who prefer watching movies on tablets and are not keen on TV, it's a great device. Xiaomi Pad 5 shows that there's a lot more to do on an Android tablet than stream movies and shop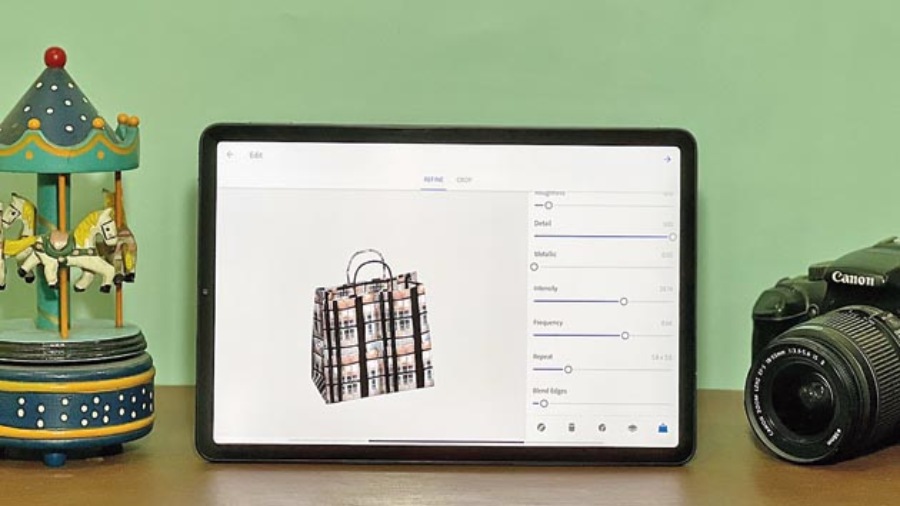 Qualcomm Snapdragon 860 is a nimble processor for most activities
At a glance
Device: Xiaomi Pad 5
Price: Upwards of Rs 24,999
High notes
• Very good display and audio output
• Clean UI and almost no bloatware
• Nimble processor
• Reasonably priced
Muffled notes
• Android doesn't optimise some apps for landscape use
• You have to buy the stylus separately