MOOD AND MUSIC
Upbeat, on-trend and leaving us with stars in our eyes is a perfect way to sum up the warmly-lit and energetic vibe that we experienced at The 100 Pipers Music CDs presents The Telegraph The Calcutta Swimming Club X-Mas Eve.
While the event was graciously lit to embody the spirit of the season, the true stars were found amongst the crowd, bubbling with enthusiasm and their strong will to have the best Christmas of their lives. All that could not have been poured out last year was poured out this year.
Nikhita Gandhi and DJ Akash Rohira were the performers of the night at the Strand Road club.
Snapshots: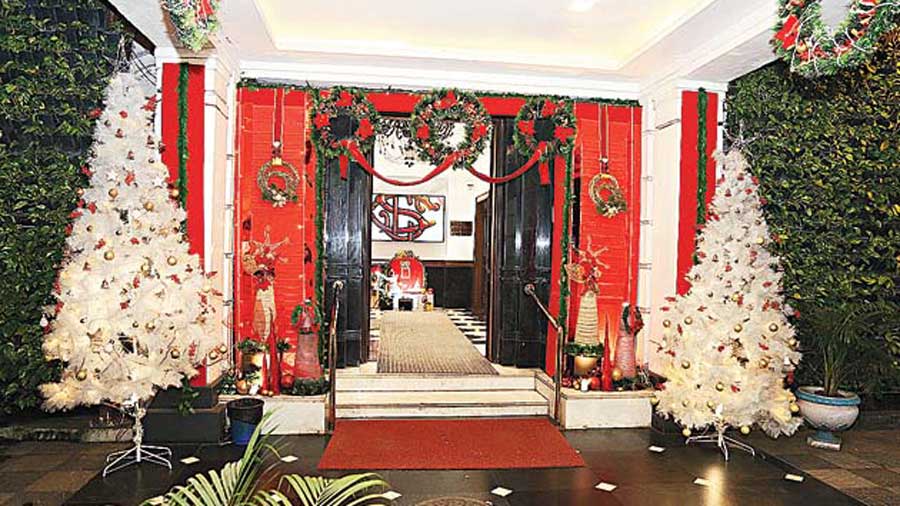 Decked up in red and white, and all spruced up, The Calcutta Swimming Club was all set to warmly welcome everybody after two whole years for their Xmas Eve party. We don't lie when we say we missed being under this mistletoe!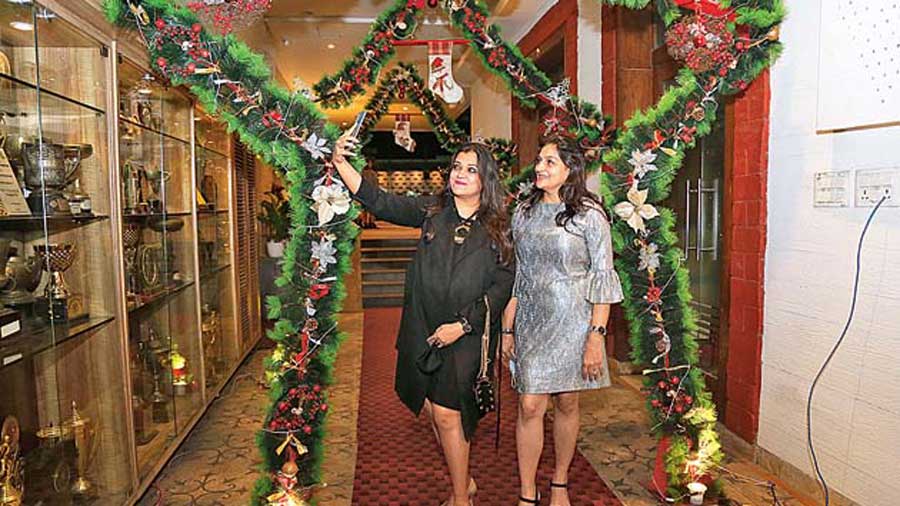 Glitter in the sky, glitter in my eyes, shining just the way we are ...were these two pretty best friends who warmly captured a beautiful moment of the evening and reminded us that Christmas is all about friendship and love.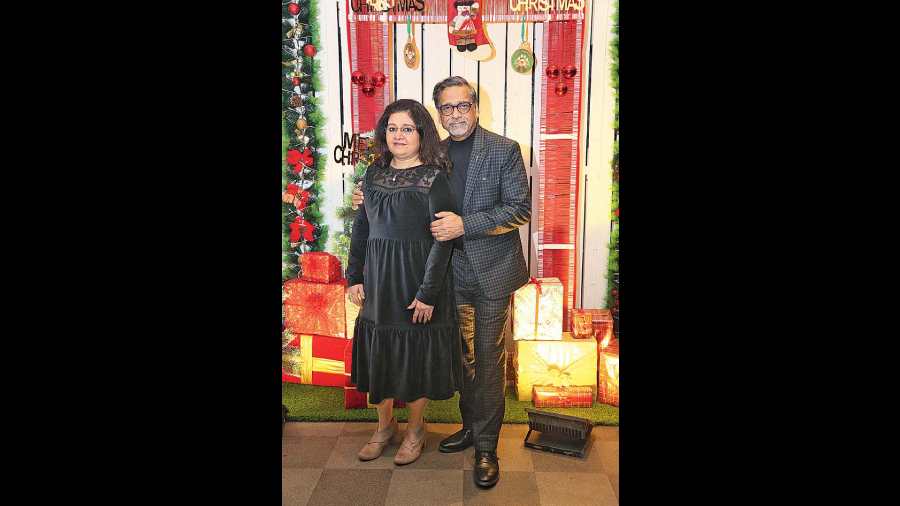 CLUB SPEAK
"We're very very excited to celebrate together. We had been looking forward to coming back to a normal life, a lot of entertainment, a lot of fun, friends and everything, I'm happy that we're back again! It's after almost two years that CSC has organised the Christmas eve party. It's wonderful to be partying with the CSC family… and what a party it has been!" said Naresh Goyal, president, The Calcutta Swimming Club (CSC), who was there with wife Rajshree Goyal.
 
Style pick
Sequins and a dazzling smile are what Shreya Parasrampuria radiated throughout the lovely evening. Dressed head-to-toe in Zara, she added a stroke of sophisticated elegance with her black co-ord set. "I'm not a fashion person to be very honest, but I love staying on trend. And you know what they say about co-ords, they're in today!" she smiled.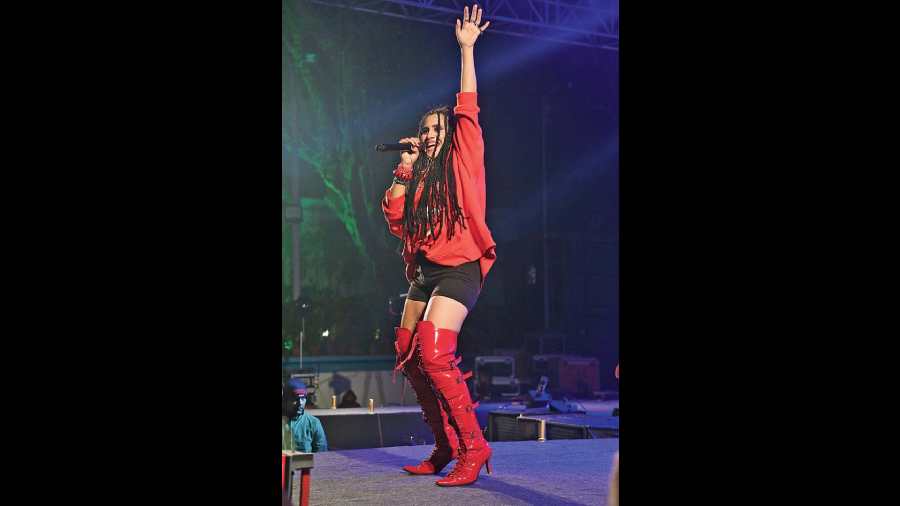 The evening was made more starry with Calcutta's star Nikhita Gandhi grooving her way with the crowd into Christmas with fan-favourite numbers such as Najaa, Naach meri rani, Ullu ka pattha and the most anticipated song of the night, Jugnu. Nikhita also paid a soulful tribute to the spirit of Christmas with a performance of Have Yourself A Merry Little Christmas. "Christmas, I think, is extra special in Calcutta because of the weather and the lights, you know, on Park Street. I'm really excited," smiled Nikhita.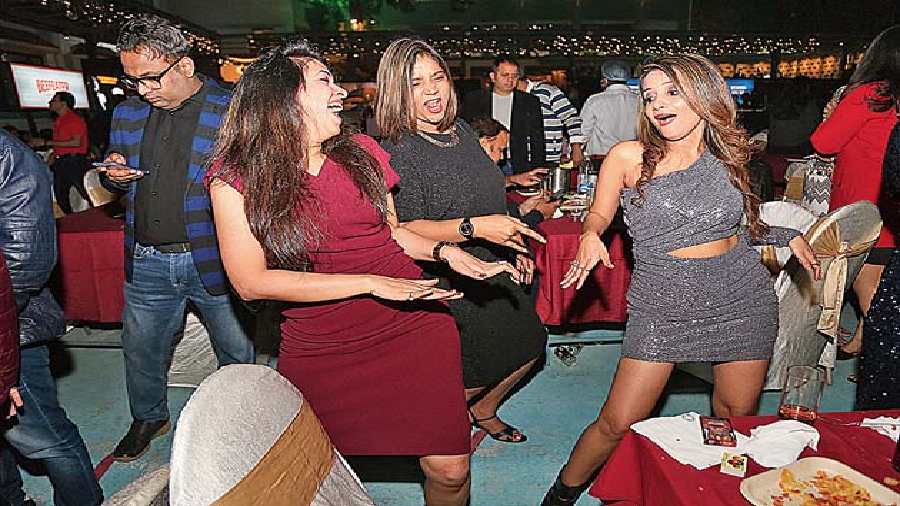 The Nihalani family were stars on the floor, shining brightly as they grooved to the hottest track of the season. They slayed their way through the evening, dancing the most to Najaa. "It's not Christmas without family!" said Drishti Nihalani (right) and, oh!, how they proved that to be true!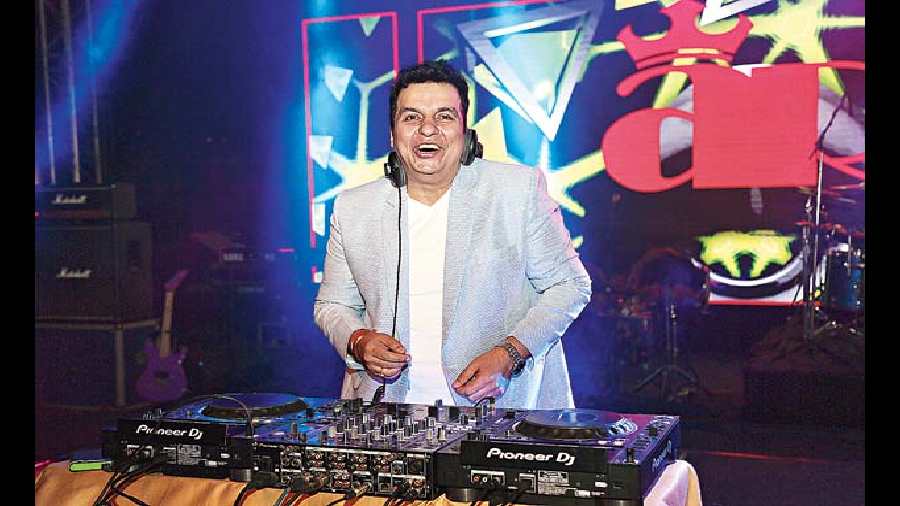 DJ Akash Rohira catalysed the crowd who turned up the heat to beat the chill, with the best of Bollywood party numbers, such as Saturday Saturday, London thumakda, and Ud-daa Punjab. He had everybody wishing there was a 'Don't Stop the Party' button on Christmas eve! "Christmas means lots of cake, joy and happiness and togetherness, and, of course, lots of music, which we have here tonight!" he said.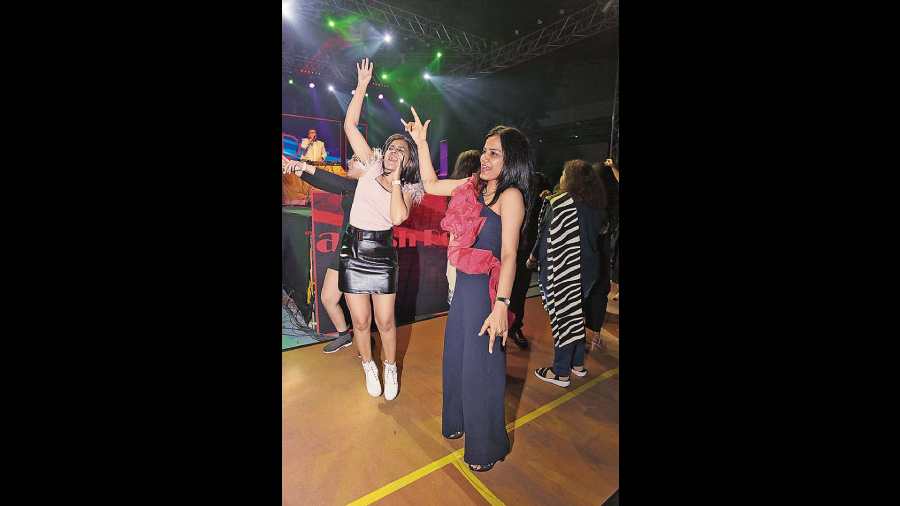 Part of the award-winning best dancers group of the night given by CSC, these two friends, Prakriti Ganeriwala (left) and Minakshi Kedia from Cintre, gave it their all for hours, pairing up with the best dance moves right from the start.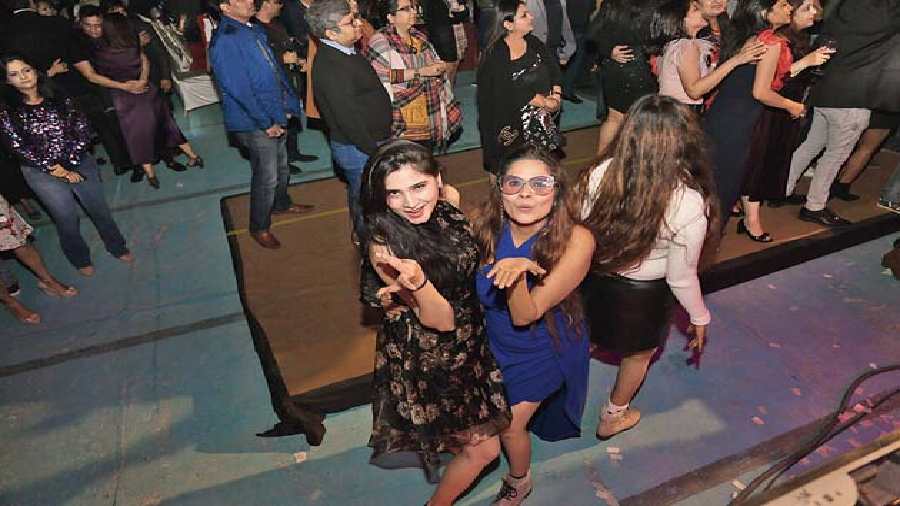 Bringing the party to the dance floor were Bazla Reyaz Hasan (left) and Nikita Sarrof who stood out on the cold winter evening, turning it up with their fine moves. They danced the most to Jugnu. "It's a cold winter day but I'm not feeling cold because CSC has a lot of hotties here! This year is really good. It's like a new dulhan! The festival is really coming back to Calcutta!" said Nikita, who also won the best-dressed award of the night.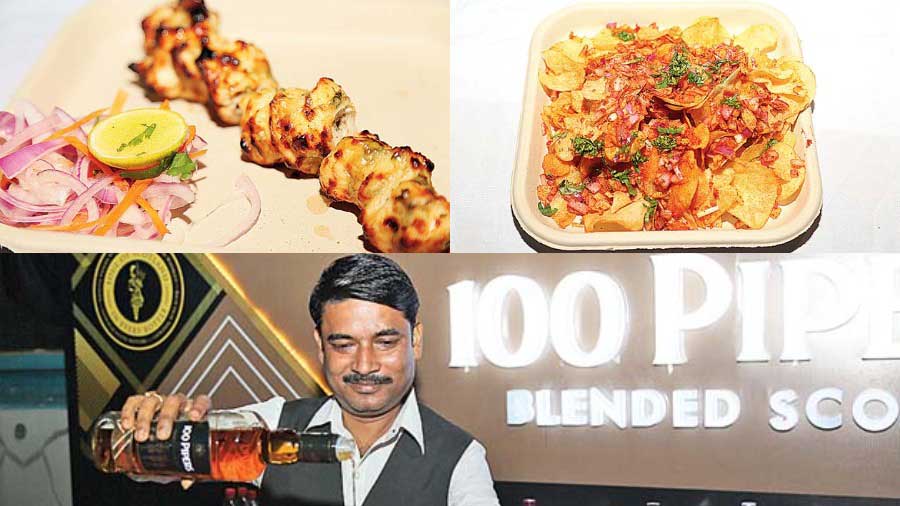 SIP AND BITE
Chilly Culture, the in-house CSC caterers, put up a kebab counter that served a wide range of the hottest kebabs to warm your insides. Starting from Fish Tikka to Mutton Tikka, Chicken Reshmi to Paneer Tikka kebabs, these disappeared from plates as soon as they were served. CSC presented a spread of Chinese cuisine too, including Veg Fried Wontons and Red Pepper Chicken. The true highlight of the evening, however, remained the CSC Special Masala Chips that proved to be the perfect accompaniment to every drink. Pouring into the night was not just merriment but also a generous serving of drinks that added the 'spirit' to the night!
DJ Akash's Christmas picks: Last Christmas, lots of English retro music, Jugnu

Nikhita's Christmas picks: Have Yourself A Merry Little Christmas, Mary, Did You Know?, Silent Night
Pictures: Koushik Saha