Horror and heartbreak collide at several points and ultimately come together in S04V02 of Stranger Things. The final two episodes of the penultimate season of the series dropped on Friday, a little over a month after the season's first seven episodes, fanning enough curiosity among Stranger Things buffs to dissect it frame by frame, spot Easter eggs in the most innocuous moments, come up with a million theories and make Running Up That Hill mainstream again.
It's this Kate Bush classic, brought out of cold storage by Max's Walkman, which forms not only one of the most defining moments of the finale episode, but also, in a way, encapsulates the pulsating, high-on-emotion energy of this season. A techno version of the '80s classic blending seamlessly with the signature Stranger Things anthem plays out as Eleven — bloodied noise and broken heart — takes on Vecna in a last-ditch attempt to save Max. It doesn't hurt me/ Do you want to feel how it feels?/ Do you want to know that it doesn't hurt me? These words hit home and how, capping off a season that's both audacious and emotional.
If the first seven episodes of this season expanded the narrative into four separate storylines, with each of them showing its players battling the fallout of the incidents at Starcourt Mall in the previous season and gearing up to face their most powerful adversary yet, the final two episodes bring them together in an epic finale, which, as has always been the DNA of Stranger Things, delivers more than what is expected. The final episode is not only epic in terms of runtime — at two hours and 22 minutes it demands unprecedented investment and attention — but also with how it plays out. The Duffer brothers, the creators of one of the most popular shows in streaming history, pull off a finale that makes your jaw drop as easily and frequently as it teases your tear ducts.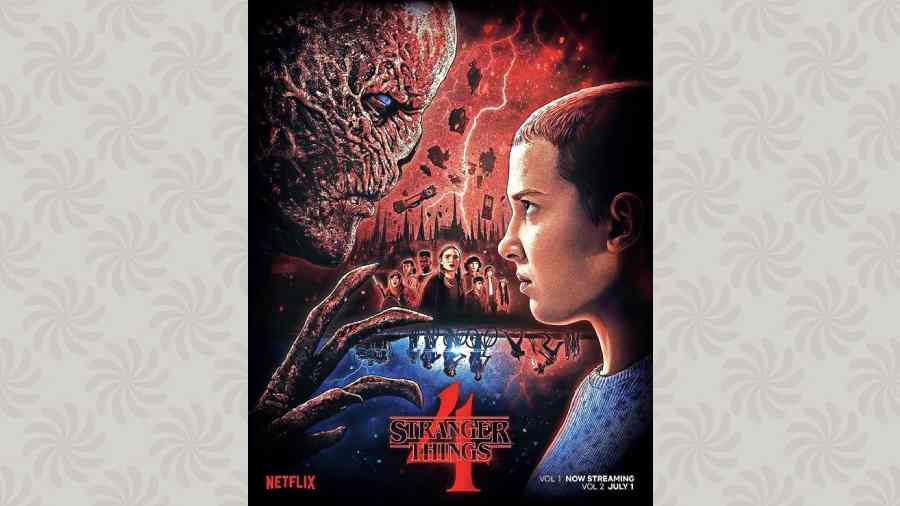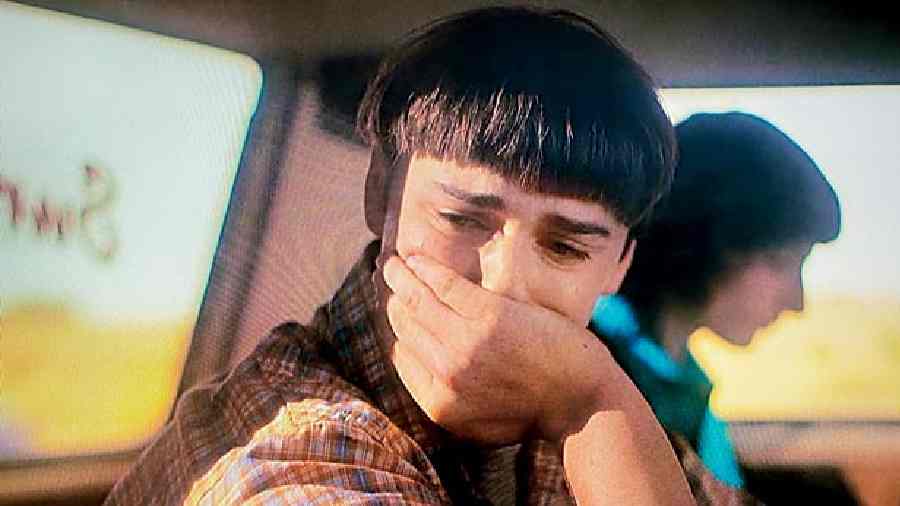 While many questioned the decision to release the fourth season in a staggered manner, it only helped in building anticipation for a show that's always been a crowd puller. So much so that according to reports from global uptime-monitoring site Downdetector, Netflix crashed when viewers tuned in to the final episode on Friday, with over 14,000 users issuing complaints.
Truth be told, the 85 minutes of Episode 8 titled 'Papa' primarily functions to get all its ducks in a row. Mike, Will and Co. continue to motor through the middle of nowhere to rescue Eleven. Eleven is still left grappling with the realisation that came at the end of Episode 7, that she is responsible for spurring Vecna's existence. Hopper, Joyce and Co. make a daredevil escape from the prison in Kamchatka in Russia. The most engaging thread continues to belong to Steve, Dustin, Nancy, Max and Co. who prepare to journey once more into the Upside Down — this time armed and hopefully dangerous — to mount a final assault on Vecna. It's an episode that meanders a bit, to be honest, but is rich in the payoff in its final moments, with that money shot of Eleven bringing down a helicopter with her psychokinetic abilities.
And then are the final two-plus hours. Bursting at the seams with everything that a fan of the series had always hoped for, but was too wary to ask, the ninth episode, titled 'The Piggyback', is packed with moments — heartbreaking, heartwarming, heart thumping and many a heart-to-heart — that make it the best in the series yet. Where do we start? Eddie Munson (Joseph Quinn has many a fan after this turn) shredding Metallica's Master of Puppets to an audience of fiendish bats in the Upside Down. Steve flambéing Vecna in the Creel House simultaneously cut together with Hopper slicing through a Demogorgon in the Soviet prison. And the surprising emotional face-off between Eleven and Vecna where she reminds him that the evil isn't within him, but was created outside of him, followed by a fist-pumping showdown where we almost lose a key character.
The Duffer brothers have always ensured that Stranger Things stays consistent in tone while ratcheting up the emotional drama and the top-notch action. Emotion, in fact, is the operative word here, with almost every character — owing to the luxurious four-hour runtime — being given moments which define them in a way that perhaps hasn't been seen before. Steve's sensitive confession of dreaming of packing a dozen tiny Harringtons in a Winnebago sometime in the future for a cross-country ride, Nancy by his side. Mike pouring his heart out to Eleven and telling her he loved her the moment he spotted her in an oversized T-shirt in the woods. Will ultimately revealing to Mike what his painting is all about....
In fact, Will — shortchanged often through the series — is entrusted with moments that deliver the biggest emotional wallop. From that heartwarming chat with brother Jonathan in the pizza place kitchen to that absolutely heart-rending frame in the back of the van where he tears up after talking to Mike. Stranger Things, in many ways, has been Will's story. It is his tryst with the Upside Down that has propelled the show through four successful seasons, and Stranger Things finally acknowledges that.
With the performances consistently remaining watchable — Sadie Sink as Max, Joseph Quinn as Eddie and Robin Hawke as Maya are the standouts, with old favourites Millie Bobby Brown as Eleven and Gaten Matarazzo as Dustin delivering as expected — Vol 2 of Stranger Things Season 4 is so perfect with its ending — though Hawkins blowing up in the final frame shows us it isn't over yet —that we wonder what the Duffers have in store in the fifth and final season. We expect nothing short of fireworks. And then some more.