Predictions are coming in from all quarters as we near the 65th Annual Grammy Awards, which will take place on February 5 in Los Angeles. With the Recording Academy deciding to increase the number of nominations taking the stage, from five to eight and finally standing at 10, it becomes more difficult than ever to place confident bets on a single favourite. There is, indeed, some flavoured anticipation when it comes to the four major categories: Best Record, Best Song, Best Album and Best New Artiste. The nominations on each have all the cream, major players of the industry and the veterans with their recent numbers facing off — no one to discard or staple as the only favourite. The votes have been cast, and as we near the end of the wait pregnant with anticipation and chatter, The Telegraph takes a peek through the kaleidoscope and predicts the winners for the four major general categories.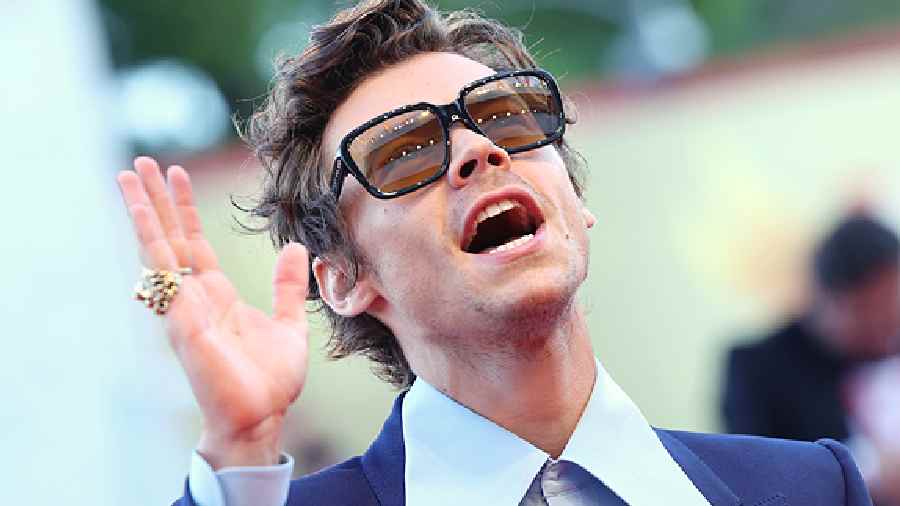 The golden boy, Harry Styles, is crowning the nominations in the major categories. No surprises there
BEST RECORD
Contesting for the record of the year are Don't Shut Me Down (ABBA), Easy On Me (Adele), Break My Soul (Beyonce), Good Morning Gorgeous (Mary J Blige), You And Me On The Rock (Brandi Carlile Feat Lucius), Woman (Doja Cat), Bad Habit (Steve Lacy), About Damn Time (Lizzo), The Heart Part 5 (Kendrick Lamar) and As It Was (Harry Styles). This is Beyonce's eighth nomination in the category, which makes it an all-time record. If Adele goes on to win, it will be her third win equalling Paul Simon and Bruno Mars for the most wins in the history of the category.
2022 Winner: Leave The Door Open (Silk Sonic)
2023 Prediction: As It Was (Harry Styles). The Grammy has often toed the line between niche and chart favourites. But with the record topping the Billboard Hot 100 chart for a record 15 weeks, also gaining critical acclaim from across the industry, it is all but Harry's to take home.
BEST SONG
Nominated for Best Song are Abcdefu (Gayle), God Did (DJ Khaled feat Rick Ross, Lil Wayne, Jay-Z, John Legend, Fridayy), Break My Soul (Beyoncé), Just Like That (Bonnie Raitt), The Heart Part 5 (Kendrick Lamar), About Damn Time (Lizzo), All Too Well (10 Minute Version) (Taylor Swift), As It Was (Harry Styles), Bad Habit (Lacy) and Easy on Me (Adele). With this Taylor Swift has equalled Paul McCartney and Lionel Richie for the most nominations in the history of the category.
2022 Winner: Leave The Door Open (Silk Sonic and Bruno Mars)
2023 Prediction: About Damn Time (Lizzo)
Lizzo has roped in nominations in all of the major categories with her recent album. And for the deliciously catchy, peppy and ubergroovy About Damn Time, Lizzo certainly does deserve the nod and the win. Steve Lacy's chilled-out hit track Bad Habit also stands to be a strong contender for the Best Song.
BEST ALBUM
ABBA-Voyage, Mary J. Blige — Good Morning Gorgeous (Deluxe), Coldplay — Music of the Spheres, Carlile — In These Silent Days, Kendrick Lamar — Mr Morale & the Big Steppers, Lizzo — Special, Adele — 30, Bad Bunny — Un Verano Sin Ti, Beyonce— Renaissance and Harry Styles — Harry's House stand to contest for the Best Album. Again, Adele perches herself on the wall of fame as the only nominee to have won in this category before. If she goes on to win this year, she will match Stevie Wonder's record for winning in this category with three different albums.
2022 Winner: We Are (Jon Batiste)
2023 Prediction: Renaissance (Beyonce)
An album that arrives as an experience — one that makes you want to let loose, vibe, sway and gyrate and at the same time, introspect, sit behind and hear a sonic celebration of black identity, its roots, the music, its fluidity of expression in the most royal and untethered of ways. It's about time the Queen takes it home. However, Bad Bunny's Un Verano Sin Ti, the first Spanish-language album to get a nod in this category which sat on top of Billboard Hot 200 for 13 weeks, might just be prove to be the strongest contender alongside Renaissance.
BEST NEW ARTISTE
DOMi & JD Beck, Omar Apollo, Tobe Nwigwe, Wet Leg, Samara Joy, Molly Tuttle, Anitta, Muni Long, Maneskin and Latto are the 10 artistes who will be in consideration for Best New Artiste.
2022 Winner: Olivia Rodrigo
2023 Prediction: Latto had her single Big Energy peaking at No.3 on the Billboard Hot 100, and Mariah Carey boosting it by featuring on a remix. Maneskin who have also been riding an absolute high with numerous concerts, numbers and their recent album, stand to have a strong chance against Latto.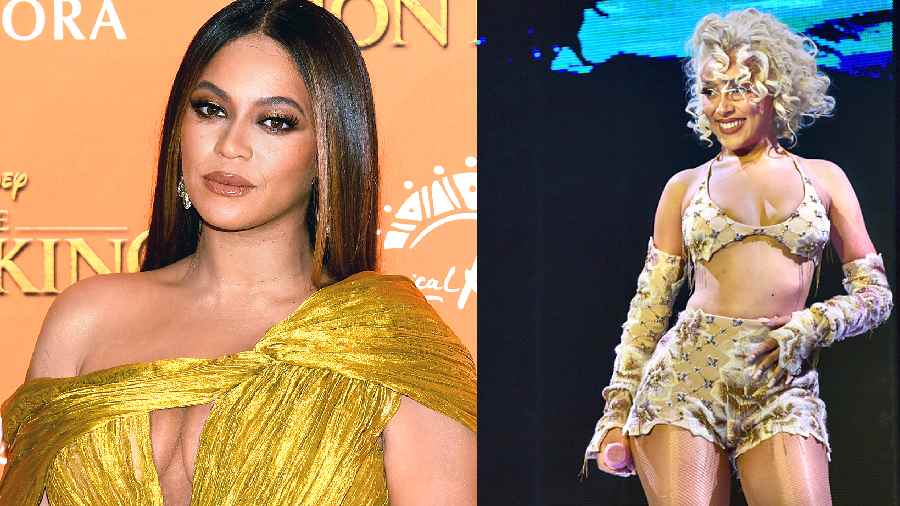 With Renaissance, Beyonce might just take quite a few wins back home, (right) Doja Cat has been nominated for the wildly-viral number Woman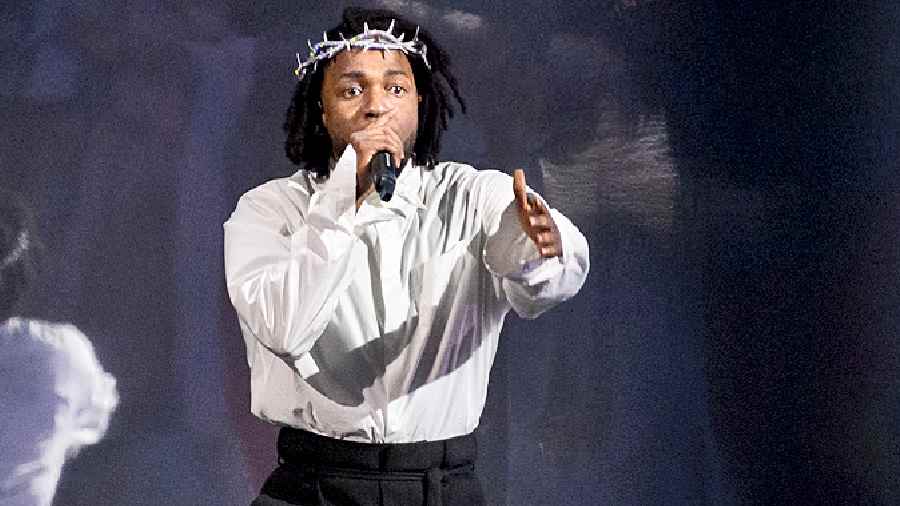 Kendrick Lamar comes all guns blazing with Mr. Morale and the Big Sleepers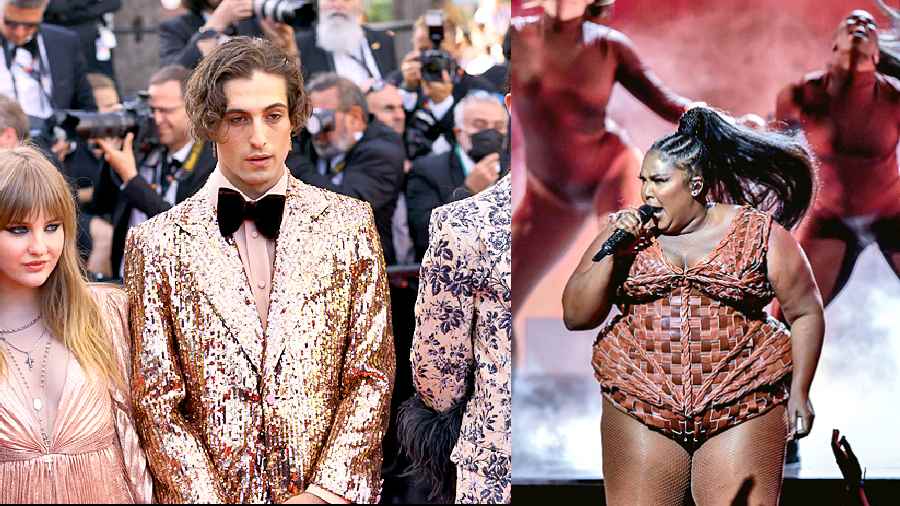 Maneskin — more than the new kids on the block? (right) Lizzo has bagged nominations in all three major categories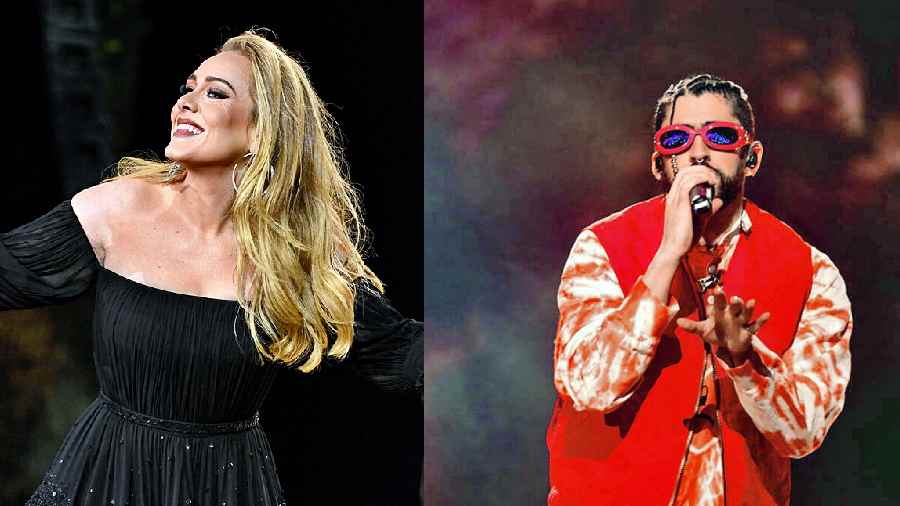 Adele made her way back to the envelopes with 30, (right) Un Verano Sin Ti by Bad Bunny has been the talk of the town for quite some time