Wedding shenanigans are allegedly on at the Six Senses Fort Barwara and fans across the country are having a fit. 
Vicky Kaushal and Katrina Kaif will tie the knot, in true-blue big fat Indian-wedding style, at a three-day extravaganza in Rajasthan from December 7 to 9. Wedding celebrations will be held in the quaint town — Chauth Ka Barwara — and will follow the traditional route of a sangeet and mehendi, and culminate with an official wedding ceremony. 
The A-list B-town couple want an intimate celebration with just family and a few close friends and have thus doled out a number of 'rules' for attendees. The rules vary from a ban on mobile phones and cameras to a promise to shoot down unwelcome drones (Phew, that escalated fast!).
Netizens, of course, reacted to these hilarious conditions with a truckload of memes! 
My Kolkata brings you the most rib-tickling ones, courtesy comic Kolkatans:
A chuckle from a netizen in Bhubaneshwar:
Popular influencers jumped on the trend too:
Here's a sneak peek at what's making Indians across the country go LOL:
My Kolkata joined the meme bandwagon too! Take a look: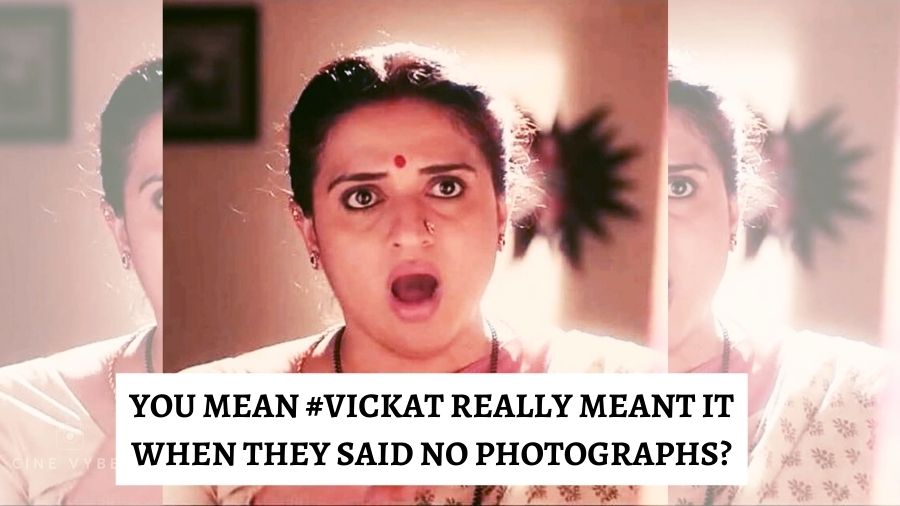 Sheela Aunty is astounded?!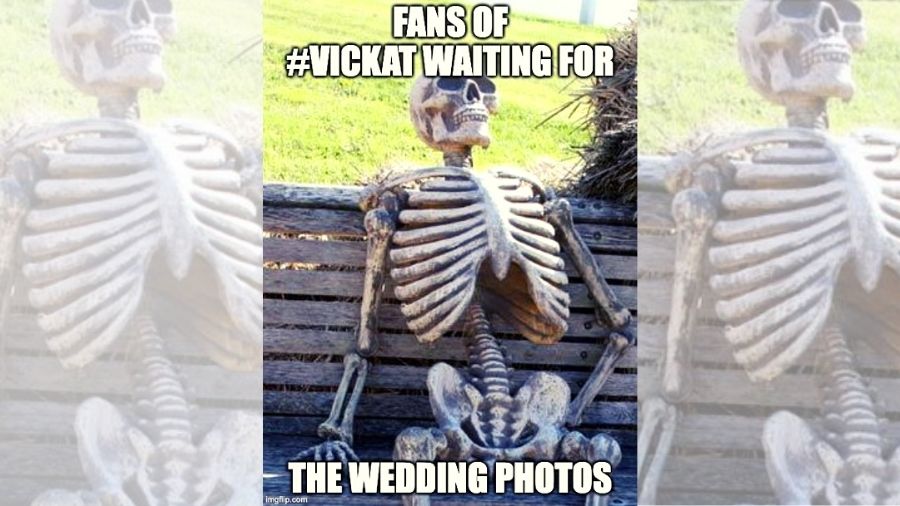 We make no bones 'bout enjoying every ounce of the this celebrity extravaganza!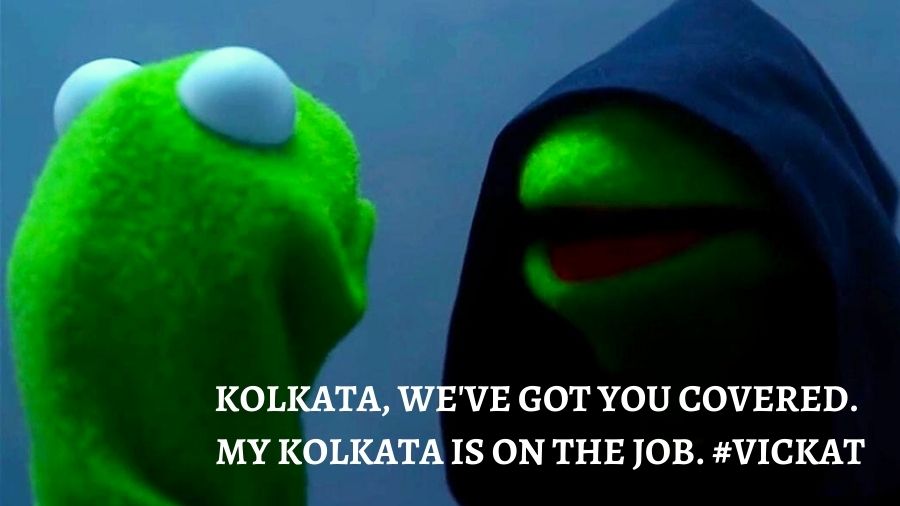 My Kolkata, to the rescue!
My Kolkata, to the rescue!