As The Crow Flies
If melodrama is your thing, then give As The Crow Flies — which doesn't have a single subtle bone in its body — a dekko. This eight-part Turkish series perhaps started out aiming to be a Newsroom, but given the inherent (over)dramatic nature of its material, it quickly decided that it would go down the 'what sells' route, even if parts of it come off as downright silly. The good thing is that despite quite a bit of it being ludicrous, As The Crow Flies, originally titled Kus Uçusu, scores pretty well on the binge-ability front.
Punctuated by an unnecessarily melodramatic voiceover about the constant battle for survival and one-upmanship in the food chain, writer Meric Acemi hits the ground running. Hotshot news anchor Lale Kiran (Birce Akalay) is the best in the business, with her single-minded emphasis on the truth being above everything else, often putting her at loggerheads with her colleagues who want to score high TV ratings, even if it means peddling half truths. The show has a lot of talk about the increasing moral chasm between generations, with unscrupulous intern Asli Tuna (Miray Daner) willing to do all that it takes to bring Lale down and get to the top. In the middle of all this are sticky interpersonal relationships, Lale's rocky marriage and a whole lot of office politics.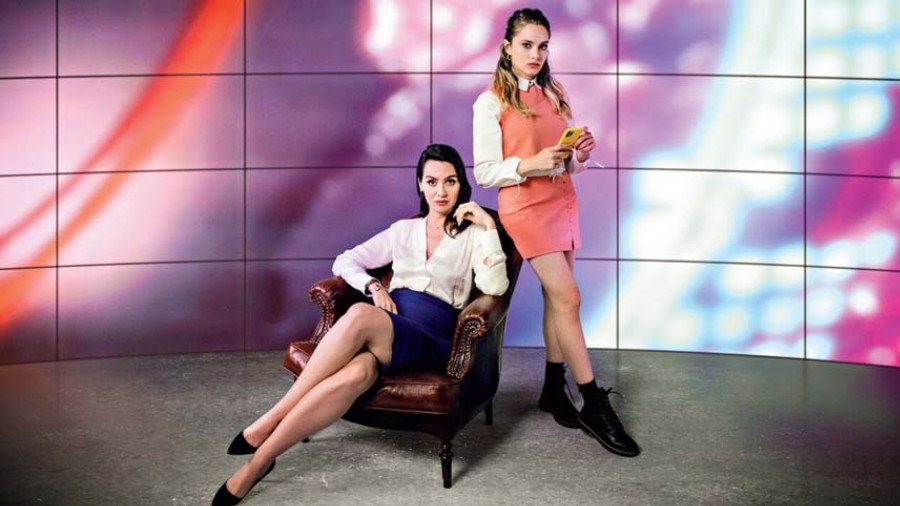 As The Crow Flies (no connection to the Jeffrey Archer bestseller of the same name) keeps sacrificing logic for cheap thrills — the last episode is one constant eye-roll — but remains consistently watchable. That is if you aren't looking for very high standards in terms of writing and direction. The twists and turns, courtesy Asli's obsession with getting to the top, make you hit the 'next episode' button. The performances keep it afloat, especially the stunning Birce Akalay who is perfectly cast.
Available on: Netflix
Ms Marvel (Episode 2)
The first episode was a smasher, and Ms Marvel maintains both its momentum and magic in Episode 2. With Kamala — Iman Vellani continues her scene-stealing act — nimbly working around her new-found superhero abilities, the second episode is a welcome mish-mash of many elements. Kamala's crush on school jock Kamran (Rish Shah) is reciprocated, much to her delight, and the episode goes on to add new mysteries to the mix, gives us more than a glimpse into what life is for a young Muslim girl in America, and finishes off with a cliffhanger. With, of course, Kamala aka Ms Marvel carrying out her second rescue in as many episodes.
Maintaining and even elevating the vibrant aesthetic palette of its opening episode, Ms Marvel digs deep, seeing religion through the eyes of the youth, as Kamala helps her BFF Nakia run for the mosque board election. The family scenes remain delightful, and so do Kamala's interactions with pal Bruno. But what really makes you invest so much in the show is Marvel reaching out to embrace a whole new world for itself, not only bringing the South Asian diaspora into the spotlight, but also amply peppering its narrative with everything familiar, including music by Ritviz and Hasan Raheem. What, of course, had us sold? That whole conversation about Shah Rukh Khan and his movies! But is Baazigar SRK's best? Well, the jury is still out on that one.
Available on: Disney+Hotstar