The 94th Academy Awards is all set to take place on March 27 at the Dolby Theatre in Hollywood, Los Angeles, the permanent home of the ceremony since 2002. As you gear up to watch the Oscars, which will be streaming in India on Disney+Hotstar in the early hours of Monday, March 28, here's our pick of nominated movies to catch up on on OTT platforms before the show.
'The Power of the Dog': Cumberbatch, the anti-hero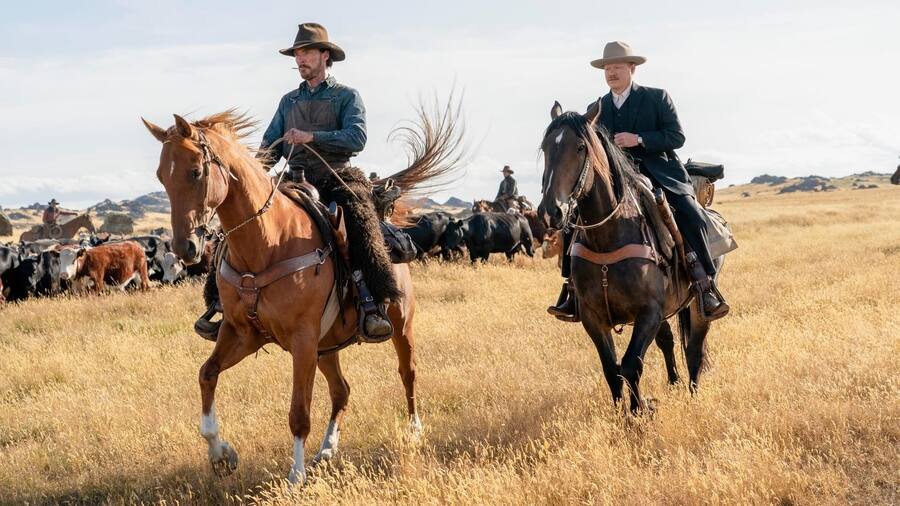 PoweroftheDog/Facebook
Leading the list is the psychological period drama by Kiwi director Jane Campion, who is the first woman to be nominated for Best Director twice, with her first nomination being for her 1993 film The Piano. Nominated for 12 awards, this movie featuring Benedict Cumberbatch and Kirsten Dunst will have you on the edge of your seat within the first few minutes.
We've seen Cumberbatch play the role of the impassive hero before — Doctor Strange, Sherlock, The Imitation Game — and often cast as the lovable character with a certain disregard for feelings, he is very good at playing the anti-hero with a silver lining. This time though, his character's misdemeanour has no silver lining. In The Power of the Dog, we see him as a ranch owner grappling with his closeted sexuality while firmly establishing an enviroment fuelled by toxic masculinity. There's no baffling intelligence, magic powers or social awkwardness to excuse his ill temper, and his redeeming acts may be 'too little, too late.'
It has earned Cumberbatch his second nomination for Best Actor in a Leading Role after The Imitation Game, and has been touted by many as his best performance till date. Kirsten Dunst, nominated for Best Actress in a Supporting Role, stands out with her portrayal of a troubled woman who has to learn to stand up for herself.
Watch on: Netflix
'West Side Story' : Steven Spielberg's new moves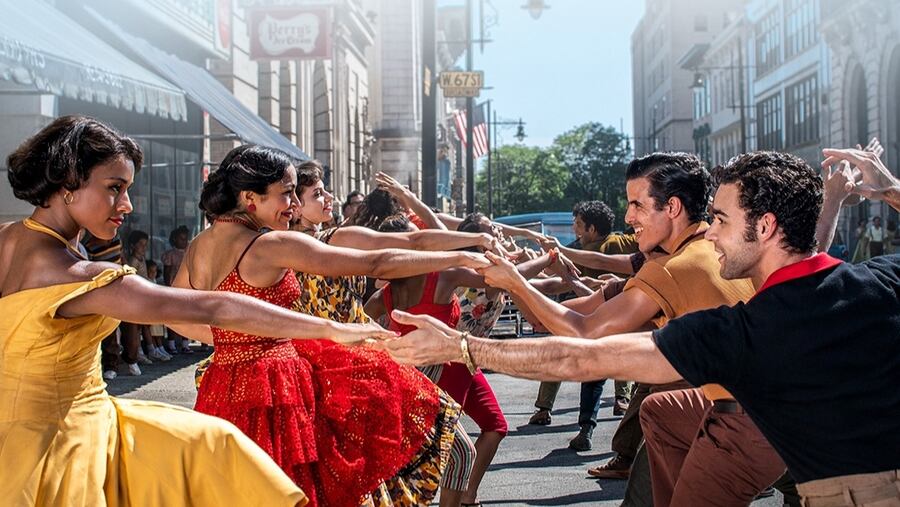 westsidestory2021/Facebook
This musical, directed by 18-time nominee and three-time winner Steven Spielberg, is a modern adaptation of the 1961 classic based on Shakespeare's Romeo and Juliet.
The movie, set in the midst of conflicts between immigrant and white communities in 1950's Upper West Side Manhattan, is a visual spectacle that takes you on an incredible journey. The acclaimed director's first musical feature, this film is also a favourite among audiences, just trailing The Power of the Dog with seven nominations including best direction and best film.
Watch on: Disney+Hotstar
'tick, tick...BOOM!' : A relatable debut feature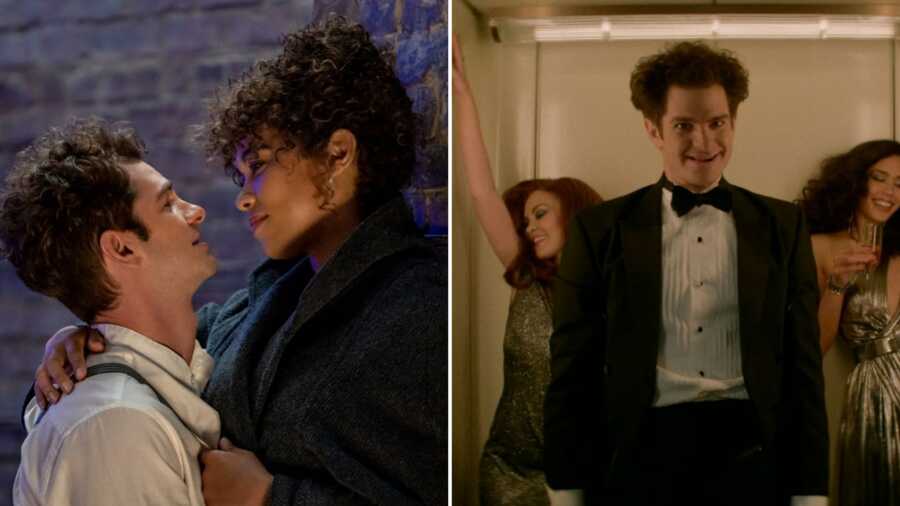 @ticktickboom/Instagram
To put it very simply, tick, tick…BOOM! inspires. If you play it smart and watch this movie on a Sunday evening, it may just keep you from feeling the Monday blues.
This musical drama, nominated for best editing, is director Lin Manuel Miranda's debut feature film. Based on the eponymous musical by the Tony and Pulitzer Prize-winning American composer, lyricist and playwright Jonathan Larson, it is also a semi-autobiographical take on Larson's entry into the industry and his life before hit musicals Rent and Tick, Tick…BOOM!. Andrew Garfield, who has earned his second best actor nomination after Hacksaw Ridge, stars as Larson.
Despite its niche setting, what makes this movie relatable is perhaps the variety of characters. Are you ambitious like Jonathan, with little regard and regret for all that you have to leave behind to get what you want? Or are you somebody who was left behind in a similar way, someone still trying to recover from the Jonathan Larson of their life? Whoever you are, this movie has provided for you.
Watch on: Netflix
'Shang Chi and The Legend of the Ten Rings' : An MCU first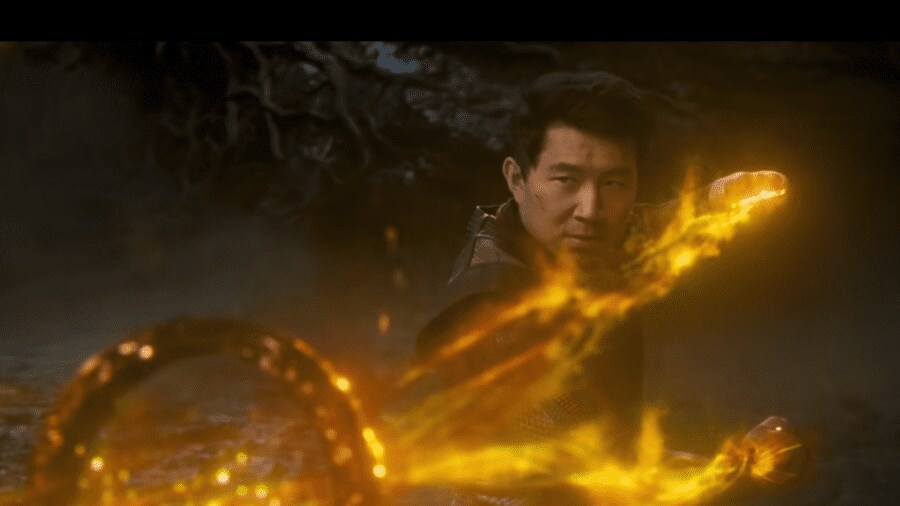 Marvel
The 2021 release made history as the first Asian-led feature film of the Marvel Cinematic Universe. Nominated alongside MCU counterpart Spiderman: No Way Home in the visual effects category, the movie won praise for its cultural representation and storyline, while Canadian actor Simu Liu won the hearts of Marvel fans as the titular superhero.
We see Liu as a young Asian-American in San Francisco, who has left behind a difficult past and lives a seemingly ordinary life. His past catches up with him unexpectedly and Shang Chi has to return to do the bidding of his father, the leader of the Ten Rings organisation.
This fast-paced movie may answer a lot of Marvel questions and raise a couple more. Bonus: Doctor Strange makes an appearance.
Watch on: Disney+Hotstar
'Cruella' : A potential record-breaker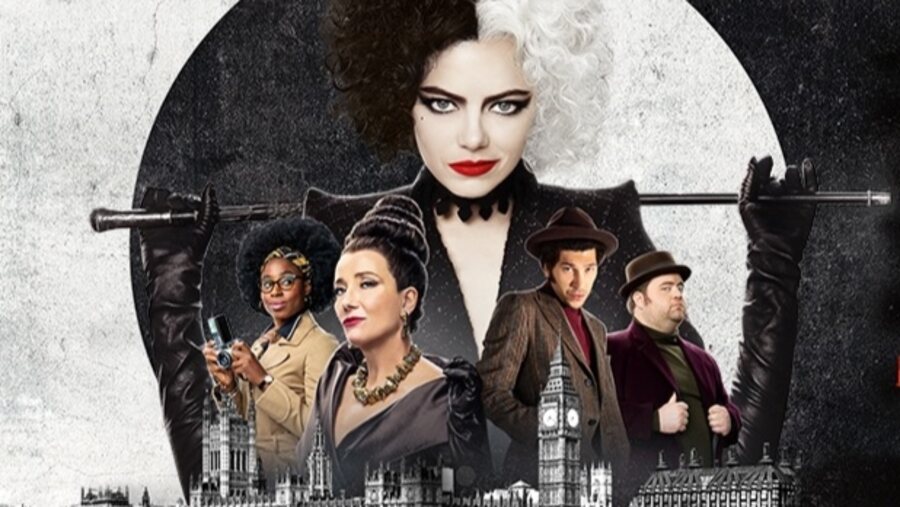 Disney
Starring Oscar-winner Emma Stone, the Disney live-action movie Cruella has been nominated for two Oscars in the hair and costume design categories. Two-time winner and 11-time nominee Jenny Beavan is the woman behind Cruella De Vil's 47 punk-inspired costumes in the movie. If Beavan bags the award this year, she will be the 11th costume designer to win three times along with ranking as the eighth most nominated one.
While we suggest that you definitely watch this prequel to 101 Dalmatians for the killer outfits, the origin story movie is also engaging and potentially polarising. You only have to watch the trailer to know that Emma Stone and Emma Thompson deliver convincing performances that reveal a whole new side to Cruella.
You'll find yourself laughing at the absurdity of Cruella's personality, sympathising with her and even rejoicing in her wins. Pair that with a couple of plot-twists and we have a winner for a weekend binge.
Watch on: Disney+Hotstar
'Luca' : Pixar's made-at-home feature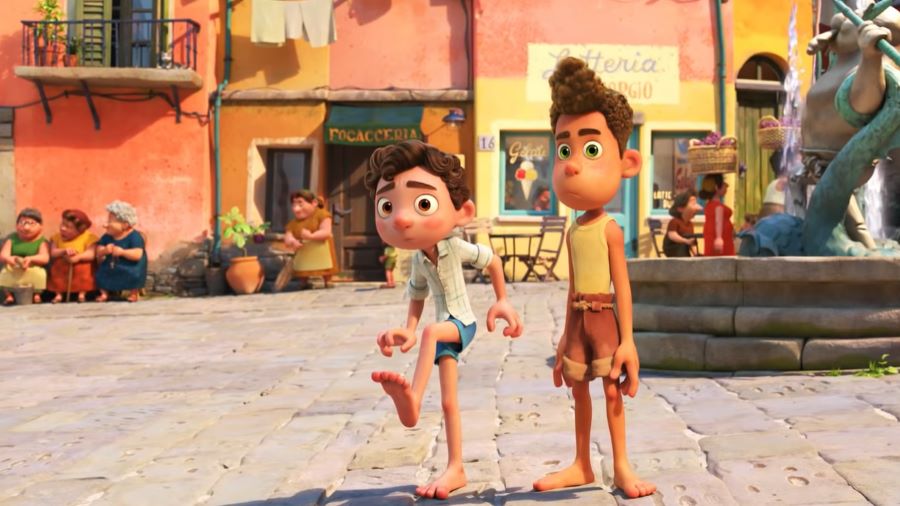 Pixar
Luca has all the typical elements of a feel-good, family movie, but it is also so much more. Luca is a sea monster child with the ability to transform into a human outside water. Much like Nemo in Finding Nemo, he craves to go beyond his ocean home, this time to explore life on land. He befriends Alberto, who is living the life Luca dreams of and they set out on an adventure in the Italian Riviera of the 1950s.
While light-hearted on the surface, the movie goes deeper to address the conflicts surrounding being "different" and coming of age. In the hilarious scuffle between the sea monster in Luca vs the human child in him, we see the age-old tussle between fitting in and standing out.
Luca has hit many milestones — first Pixar movie to be made at home during the lockdowns, the first to be set in Italy and also regarded by many as Pixar's first potential venture into the LGBTQ+ space. In the friendship of Luca and Alberto and their constant struggle to hide their true nature from people, many viewers have seen themes of self-realisation and the realities of an LGBTQIA+ experience.
Watch on: Disney+Hotstar
'Encanto': Disney's first chart-topper since 1993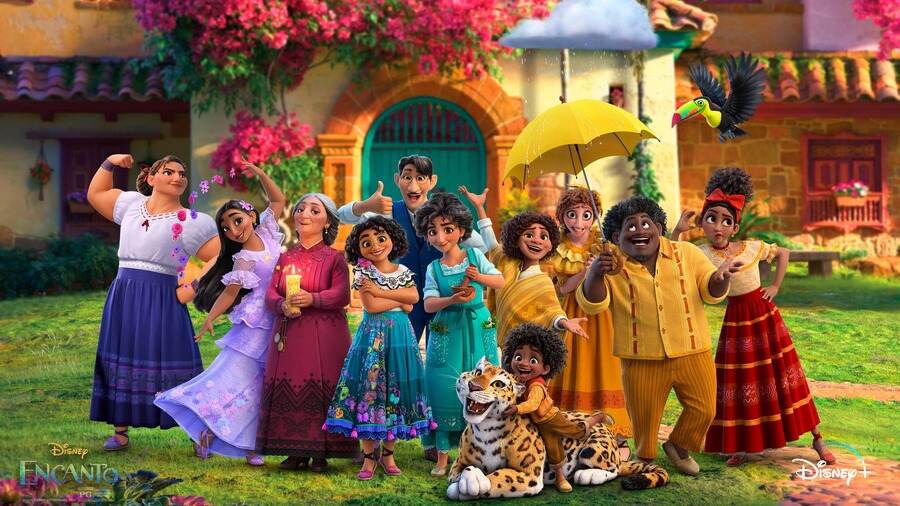 Disney
Lin Manuel Miranda's second movie to be nominated, this time for Best Animated Feature Film, Encanto starts off with a bang, wasting no time in throwing the viewer into the premise of the story.
Again, just like with Luca, this film goes a lot deeper than you'd expect – exploring themes of identity, self-worth and family expectations. We meet the Colombian Madrigal family and their matriarch Alma, who finds the gift of magic.
Born in a painful past, the magic is contained in a candle that then grants special powers to each member of her family when they turn five. The gift skips her granddaughter Mirabel, and this is her journey to find out what her powers are.
Encanto has been widely appreciated by audiences for its inclusivity, cultural representation and music. The biggest hit is the musical number, We don't talk about Bruno, which became the first Disney song to top Billboard's TOP 100 chart since Alladin's A whole new world in 1993.
Watch on: Disney+Hotstar