The fourth edition of the DJ's Cricket League (DCL), in association with The Telegraph and 91.9 Friends FM, which took place at The Spring Club, on September 11 saw 66 registrations and six teams face each other on the indoor cricket pitch. The draw which took place at The Lords and Barons, Park Street, last month decided the fixtures and the teams. Following a league format of eight-over matches, the top teams from each group made it to the semi-finals. With all indoor cricket rules in place, the league stretched over nine matches and saw nail-biting finishes and impressive performances.
Former cricketer and Bengal coach Arun Lal inaugurated the championship and Sambaran Banerjee was the chief guest. The finals saw The Grid Riders triumph over Wow! Momo Blasters. Snapshots.
The Grid Riders were crowned winners."I have been a part of DCL for the last two editions and finished runners-up last season and champions, this time. DCL is an event where, us DJs get entertained and that too, all under one roof," said Dippy Bindra of The Grid Riders.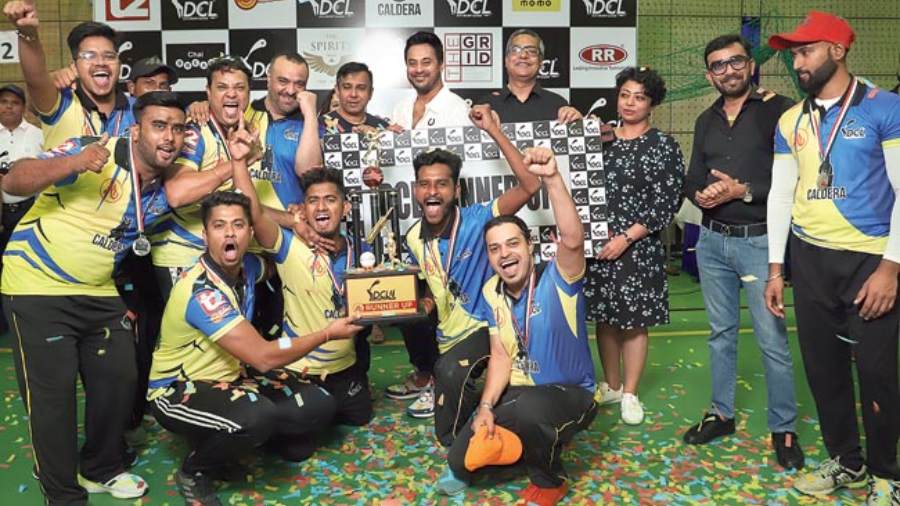 Wow! Momo Blasters finished runners-up. "Initially, I did not have soaring expectations. We wanted to get out there and play. All of the players pitched in, and with few brilliant performances we were able to make it to the final. This event brought all the DJs together and despite being rivals on the pitch, it rekindled our camaraderie," said DJ Harish of Wow! Momo Blasters.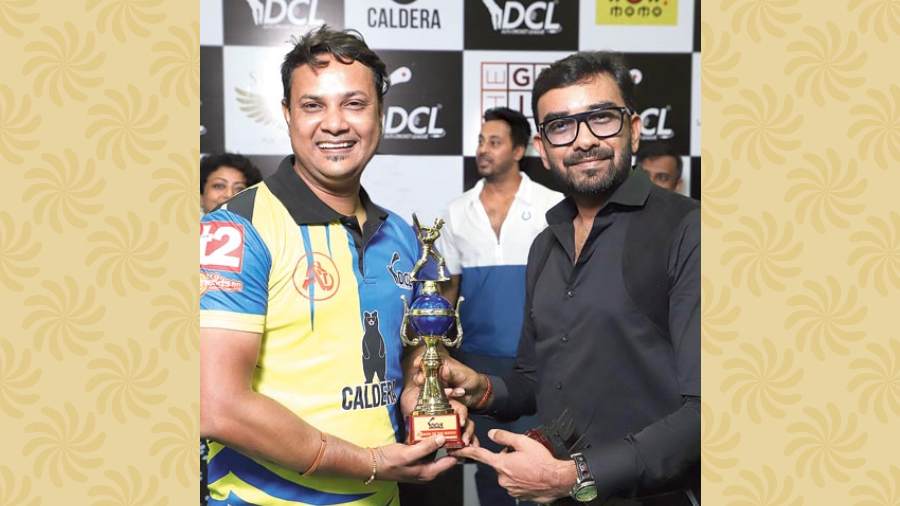 Uttam Kr Gupta (left) of Wow! Momo Blasters was presented with the Best Batsman award. Gaurav Karnani of The Grid gave away the award.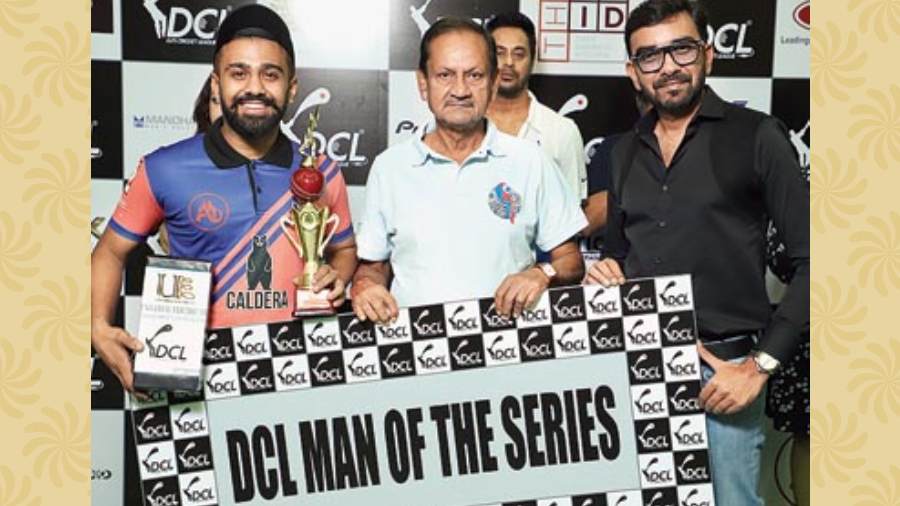 Man of the Series Nischay Pipaliya (left) with Sambaran Banerjee.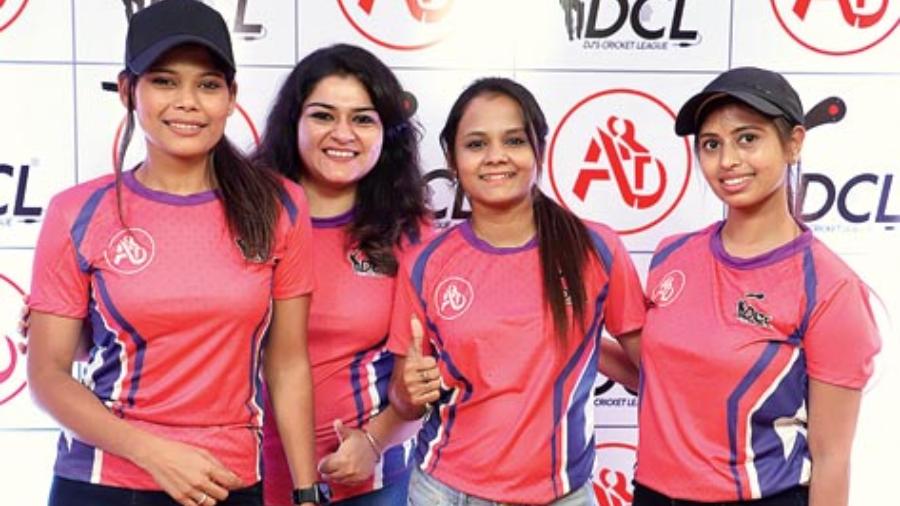 The G Power were there to cheer and up the energy.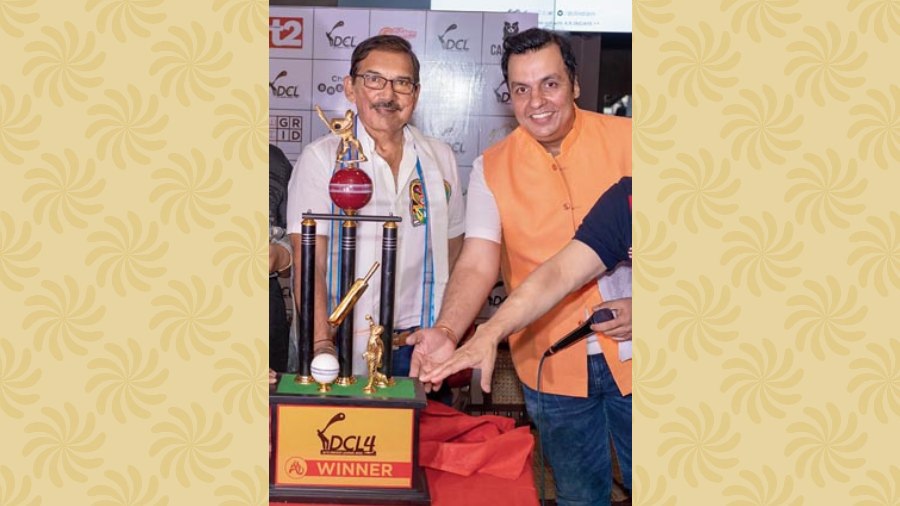 Arun Lal (left) with DJ Akash. "DCL is a dream come true for me and this was the fourth edition after a gap of two years. It was wonderful to see the deejays come together for the national anthem by 10am. I am thankful to the sponsors, teams and the honorable guests... Deeply blessed and touched," said DJ Akash Rohira, curator and convener, DCL.
They also took part....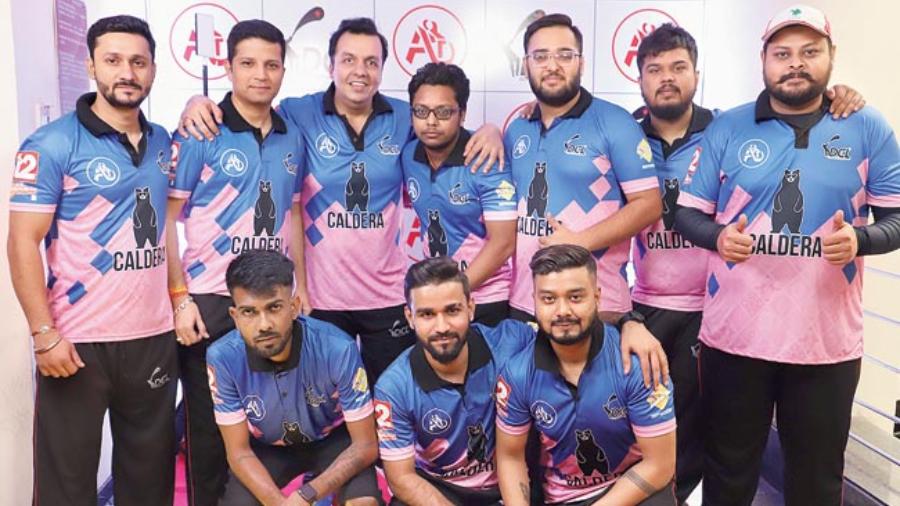 Team RR Remote Warriors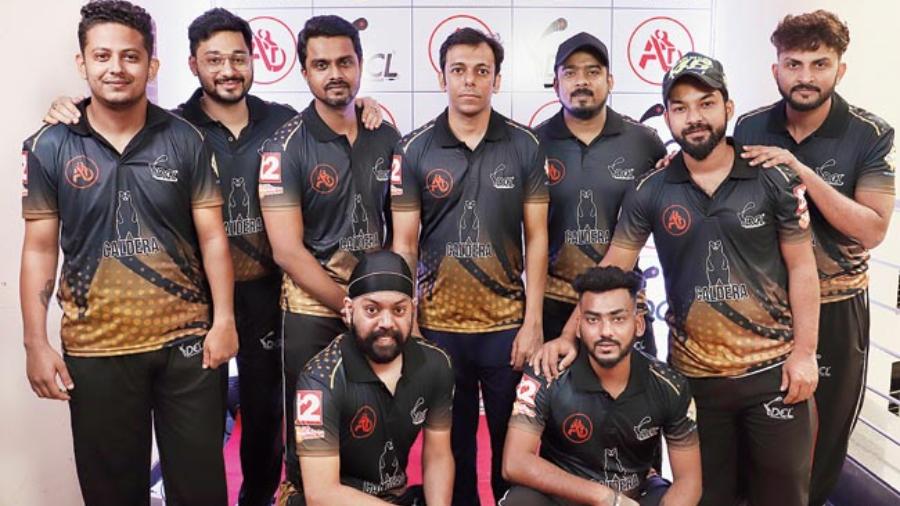 The Spirits Damagers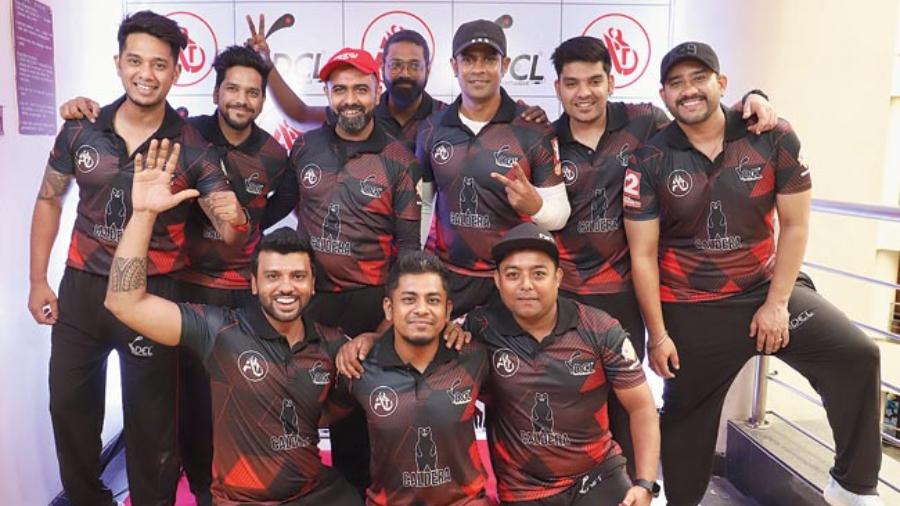 The Lords and Barons Swingers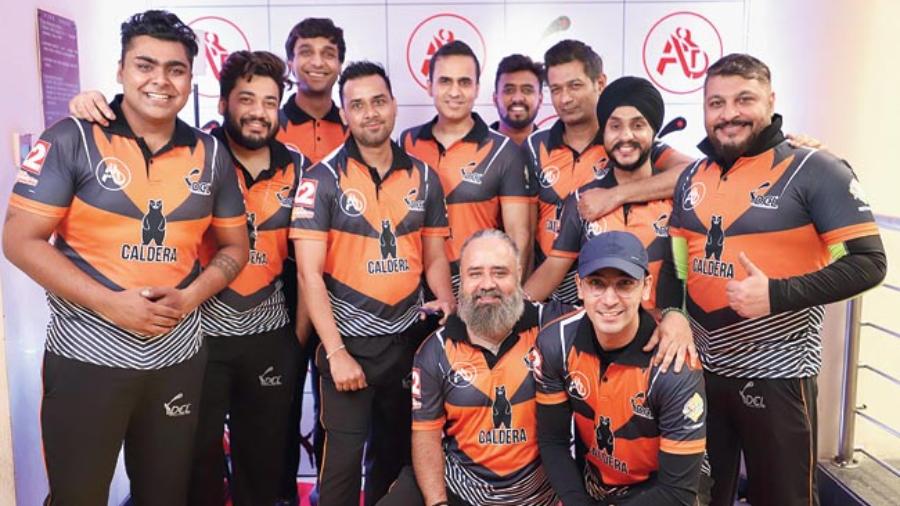 Chai Break Smashers. "DCL is a brilliant concept curated by Akash Rohira which brings the entire fraternity of deejays under one roof. Apart from the sporting aspect, it is a great way to bond for the deejays  of all age groups. My team did not have a great tournament this year but we had a good time bonding as a team as well with some other teams and players," said DJ Vicky.
Pictures: B. Halder