Mature, introspective and racy aren't usually adjectives traditionally attributed to cartoons. Then again, this is the golden age of television.
Last month, F Is for Family bowed out after five hilarious seasons. The show held a mirror to the problematic '70s in the US with vulgarity and crudity, and proved that comedian Bill Burr could be wholesome too. It personified so much that is great about the adult animated genre, be it using the platform's creative liberty to explore complex themes like parenting and generational abuse, or unabashedly embracing toilet humour.
If you're looking for something to fill the show's void on your watchlist, or just wish to go down the glorious rabbit hole of adult animation, we have you covered with some of the best in the genre:
BoJack Horseman (Netflix)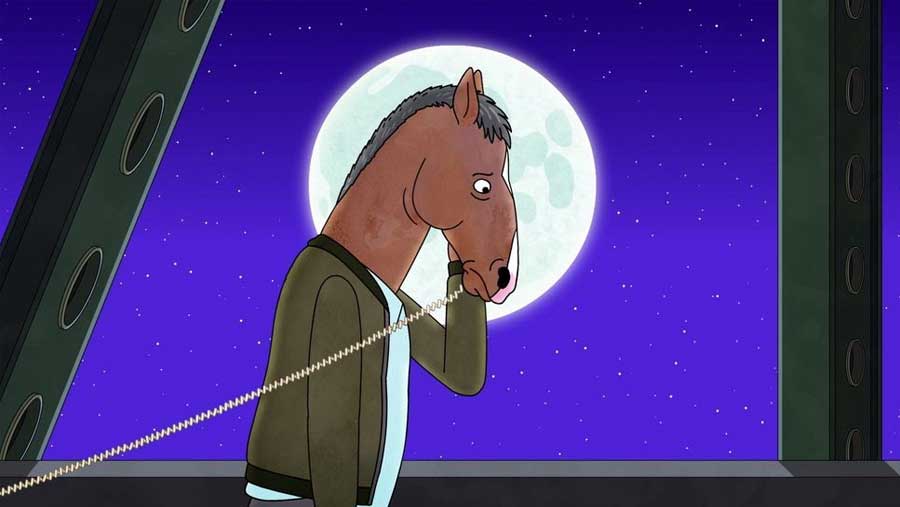 Netflix
The perfect tragicomedy if there ever was one, BoJack Horseman is a story of the exhausting persistence one must contend with while battling a mental illness. Centred around a humanoid horse trying to grapple with its fading stardom, the show is blunt about the ugly side of showbiz — touching upon everything from substance abuse and depression to the spectrum of sexuality. Despite all the internal darkness it portrays, the show still leaves you hopeful about seeing the light, without being preachy.
Rick and Morty (Netflix)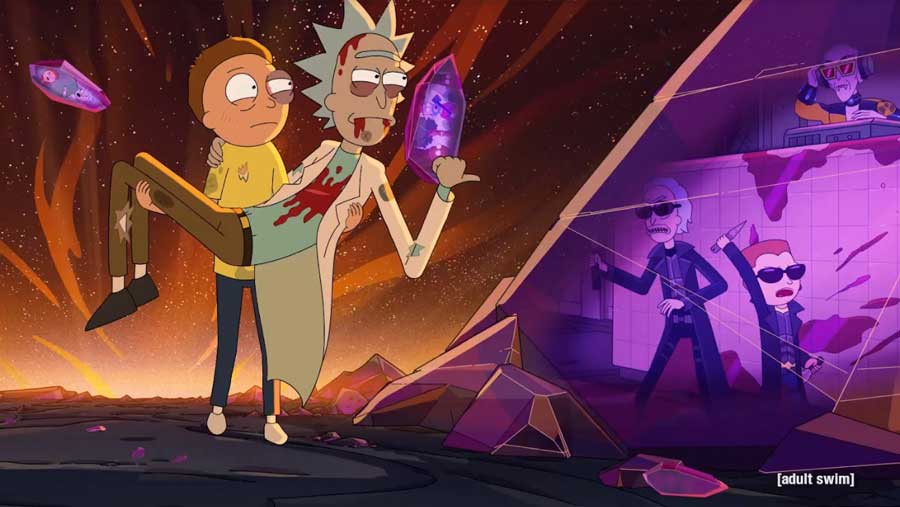 Adult Swim
On paper, Rick and Morty is just an eccentric genius scientist casually going on intergalactic adventures with his less-than-competent grandson. However, no plot summary can prepare you for the sheer madness of this show (Rick once turns himself into a pickle and takes out several criminals), and despite being five-seasons old, the writing remains fresh and the adventures unpredictable. The show consistently pushes the boundaries of what can be called meta and is a nihilist's dream (probably powered by a few substances).
Final Space (Netflix)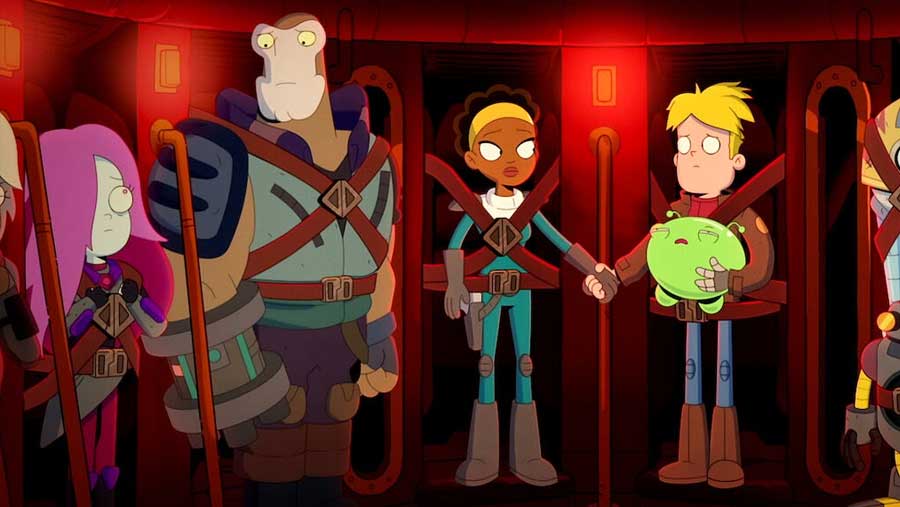 Netflix
One of the mellower entries on this list, Final Space is a haven for sci-fi enthusiasts with a lot of heart (something like Rick and Morty meeting Avatar: The Last Airbender). Produced by Conan O'Brien and created by Olan Rogers, the show nails the cosmic aspect, creating a rich world that immerses viewers throughout its three-season run. However, it is the relationship between its characters that makes it stand out — making it a story about friendship and putting the audience through the emotional wringer in their journey across the galaxy.
Big Mouth (Netflix)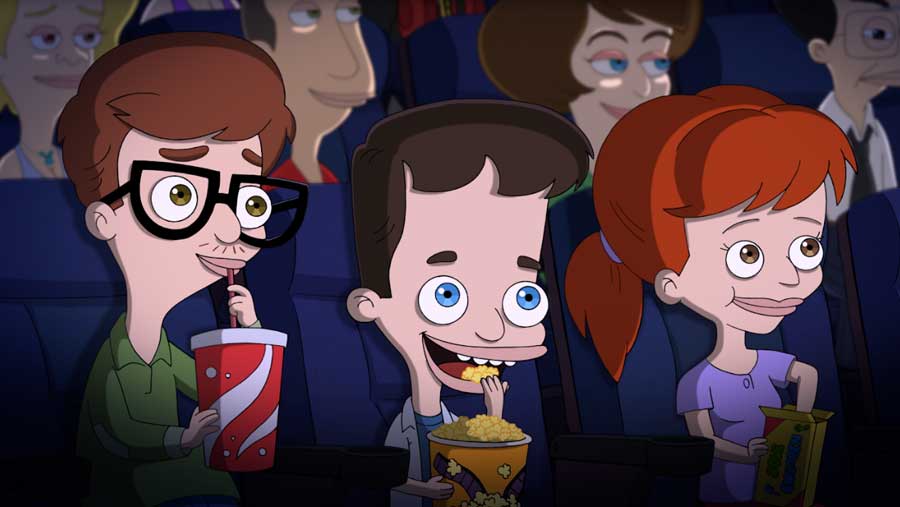 Netflix
Puberty is a confusing time that Big Mouth analyses with the imagination of a child, but without their innocence. Although it might seem overly immature and raunchy, the show is actually quite sensitive while dealing with the issues of growing children. Concepts and feelings are personified for comedic gold — hormones are monsters, anxiety is a bee, shame is a wizard and love is a bug. Big Mouth feels like a warm hug, reminding viewers that high school embarrassments are not permanant, while cramming in the most sex-jokes-per-minute in all of TV.
Archer (Netflix)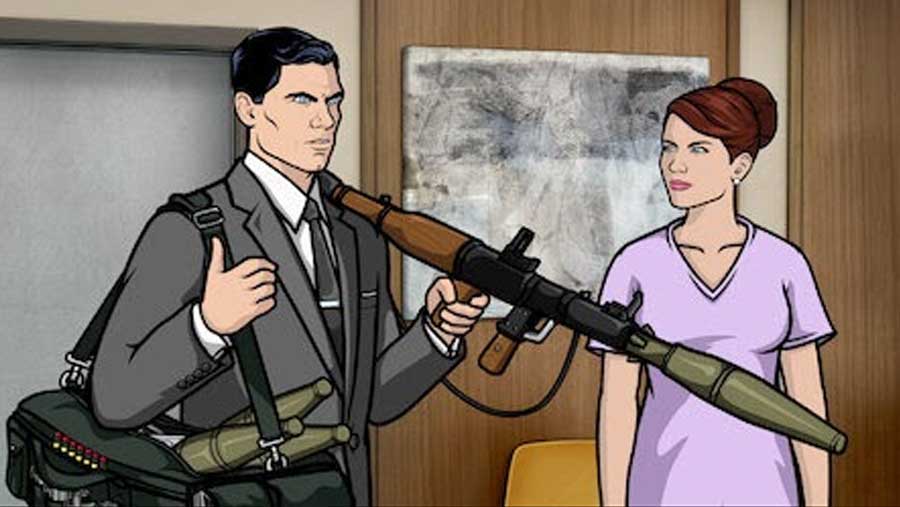 FXX
Archer is what you get when you try to cross a raunchy parody of James Bond with the suave but bumbling Johnny English. Based on a highly incompetent group of secret agents, the show takes troupes found in the spy genre and makes all cliches an excess. It promises nothing more than blatant entertainment, with characters who have no sense of morality, ingenious running gags and a vague timeline that allows writers the freedom of drawing from multiple cultural contexts. The brilliant voice actors, led by H. Jon Benjamin, make up for some one-note plotlines that the show has.
South Park (Netflix)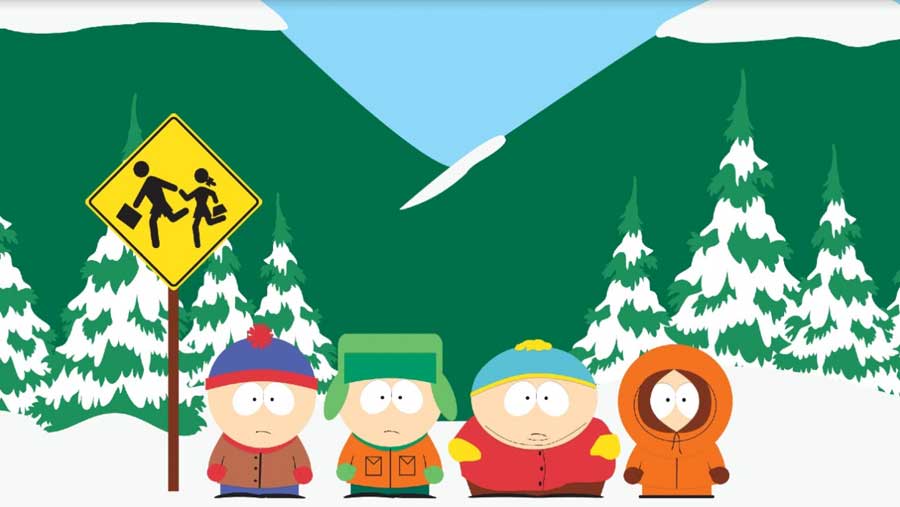 Comedy Central
There isn't a lot that you can say about South Park that hasn't been said before. No one could have predicted that the escapades of four foul-mouthed eight-year-olds in a quaint town would lead to some of the finest satire on television — holding a mirror to both the political left and right. Despite being one of the most profane shows on this list, there is still a touch of innocence in its characters. A rare example of kids who aren't just cute and pure things, but complex human beings.
Undone (Amazon Prime Video)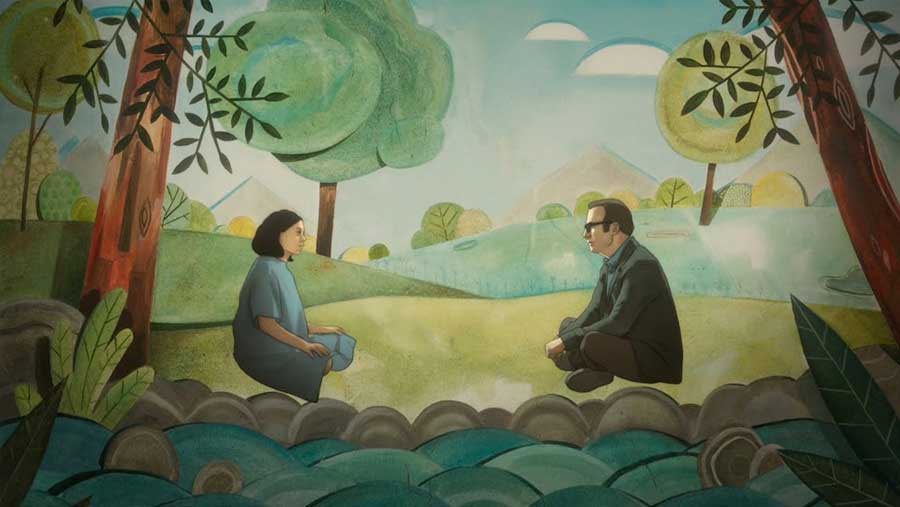 Amazon Prime Video
Helmed by Raphael Bob-Waksberg and Kate Purdy (both worked on BoJack Horseman), the show is a product of stunning storyboarding and rotoscope animation. Alma, the protagonist, is shaken out of her life's monotony when she survives a car crash, but can't stop reliving it. As the episodes play out, the show explores the fabric of space and time not just in its plot, but also its technique — quickly shifting focus to parallel narratives and jarring audiences with its editing. To back up the writing and production, the cast lead by Rosa Salazar and Bob Odenkirk put in powerful performances that make the show feel more live-action than animation.
Invincible (Amazon Prime Video)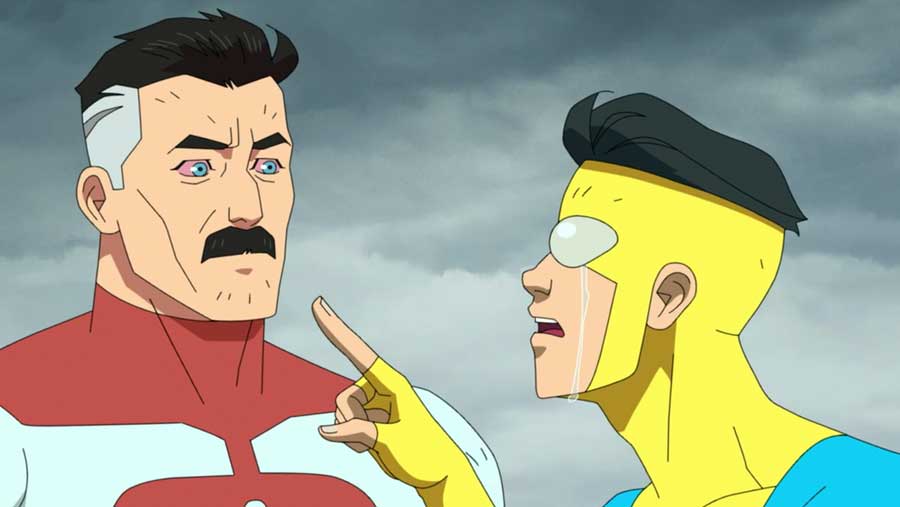 Amazon Prime Video
On the surface, Invincible seems like a lot of superhero stories in one — a boy struggling to come out of his super-dad's legacy (Sky High), not all super people are good people (The Boys), a superhero with daddy issues (literally all of them) — but never feels like a story already told. Based on the Image comic series of the same name, it follows Mark Grayson, the teenage son of legendary hero Omni-Man, first struggling without powers and then struggling with them. With brilliantly designed action set-pieces and enough gore to make George R. R. Martin blush, this show will make you binge all eight episodes in one sitting.
Family Guy (Hotstar)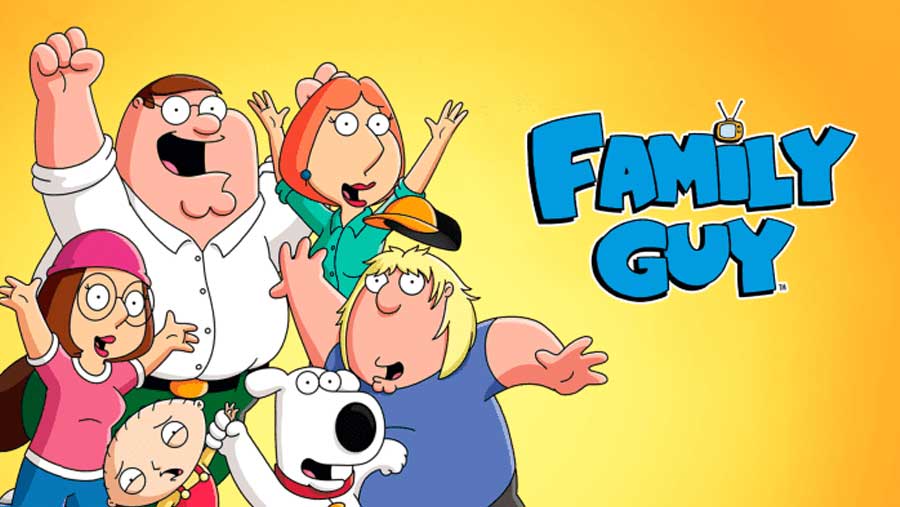 Fox
From being cancelled three seasons into its run to being revived and airing 20 critically acclaimed seasons, Family Guy's story is quite a fairy tale. It's material, though, is far from so. Over the course of 350+ episodes, the show has made the Griffins feel like a part of our family and binging through its seasons is a study of America's socio-cultural background of the time. The writers also deserve credit for providing the show immense range with timeless humour and iconic catchphrases.
People Watching (YouTube)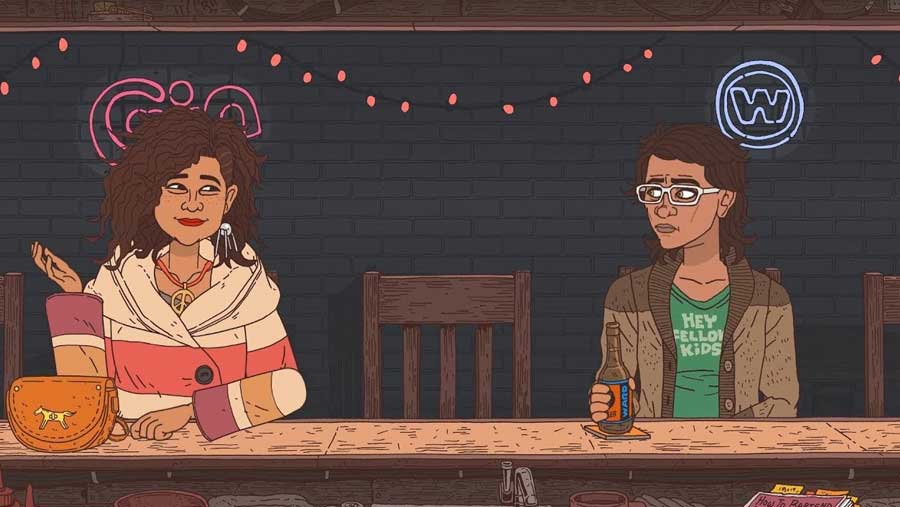 YouTube
A master-class in dialogue (and monologue) writing, People Watching by Cracked navigates the lens of cynical hopefulness that we see in our relationships, careers and mental health. The episodes are bite-sized and there is no plot. It's just a set of characters interacting with each other, plagued by a sense of crippling loneliness and united in the hope that it is transitory. It also points out how the youths who have access to more information than anyone preceding them, are still struggling to know themselves.