I must admit to being greatly excited and honoured in receiving an invitation to present a performance at the opening ceremony of KASHISH 2021 — the 12th edition of South Asia's biggest LGBTQIA+ film festival. My personal affinity to the community is well reflected in many of my choreographies and dance operas, and I am proud to count members of the community as some of the seniormost performers of my multinational dance troupe 'Sohinimoksha'. So it felt just wonderful to be a formal part of this year's festivities, albeit online, especially after the Covid-19 devastations and disruptions of the last two years.
Since its debut in 2010, KASHISH's commitment to bring the best of international and Indian queer cinema to Mumbai, and continue mainstreaming of queer issues and their lives, and especially their steadfast belief in the powerful role of the arts in bringing about social change — find absolute resonance with my own beliefs and world view.
Kashish, in Urdu, means 'attraction or allurement', and most significantly, does not have a gender or sexuality construct. It is used to denote a deep attraction for anything — be it a person, an object, or an idea — and is an extremely apt name for an annual celebration of this nature.
The first Indian LGBTQIA+ festival to be held with the approval of the Ministry of Information & Broadcasting, Government of India, the festival attracted footfall in excess of 8,000 every pre-pandemic year. Attracting top-line Bollywood celebrities, film-makers, critics, and academicians from India, as well as many international guests from across the world, KASHISH is organised by KASHISH Arts Foundation, in association with Solaris Pictures.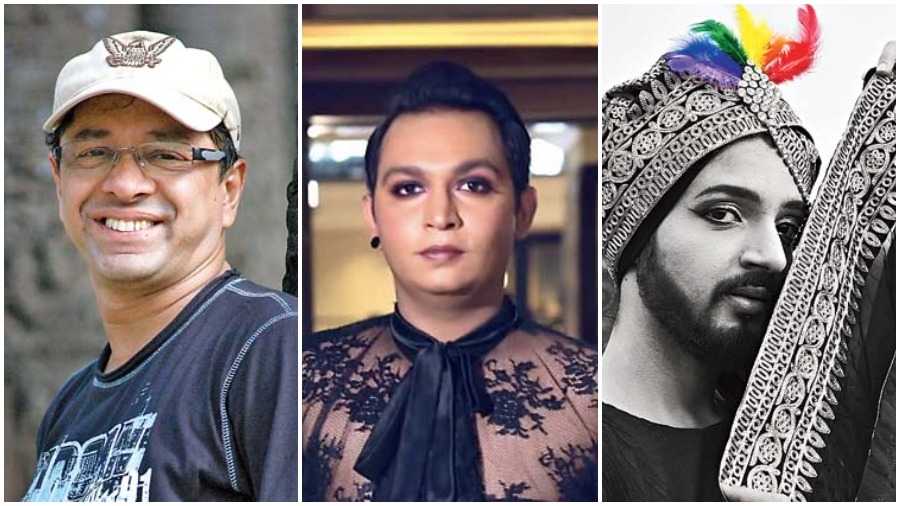 (L-R) Sridhar Rangayan, Renil Abraham and Smitin Bhosale
Sourced by the correspondent
Kicking off with the opening film No Hard Feelings at the virtual platform Xerb.tv, KASHISH 2021 screened a record 221 feature and short films from 53 countries over three weekends until September 5, expanding the experience of the festival by taking it to another level. The screenings were embellished by film-maker Q&As and panel discussions, in 23 days of LGBTQIA+ celebration.
The bouquet, all screened online, included several LGBTQIA+ short films in varied Indian regional languages like Assamese, Bengali, Punjabi, Tamil, Malayalam, Marathi and one even in Konkani. From a grand fairy tale like The Lonely Prince, to surrealistic films like Shivanum-Mohiniyum and Vaidya to beautiful films about women in love — Begum Parvathi, Are We There Yet?, Inside, Keep Punching, Love Knows No Gender, and My Mother's Girlfriend. Holding a mirror to the society, these short films displayed a rare sensitivity and candidness about LGBTQIA+ characters that, unfortunately, get sidelined in mainstream cinema. The festival also screened amazing documentaries like Once A Fury, Pride & Protest, Sex, Sin & 69, Well Rounded & Admitted; and heart-warming feature films like Cicada, Boy Meets Boy, Versus, Firebird, Love, Spells & All That and The Teacher. The festival screening finale was with Australian film Unsound, a lovely romance between a musician and a deaf trans man.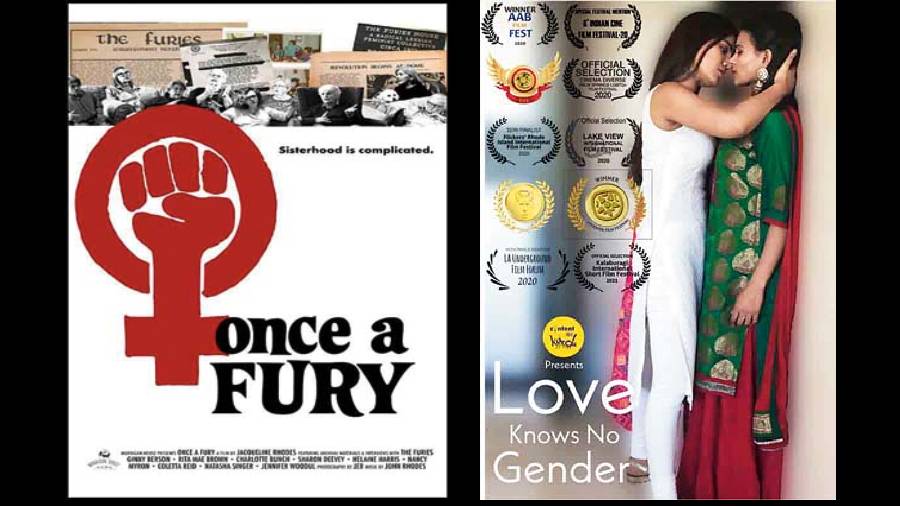 At KASHISH
Sourced by the correspondent
In the 'new normal' world of 2021, the grand opening ceremony of the 12th edition of KASHISH, on August 19, was, naturally, online, on Facebook and YouTube. It was hosted by the glamorous Renil Abraham, a well-known TV talk show host, who said he was happy to be hosting this amazing festival because he always wanted to do something for his own community.
The entertainment section of the evening started with a heart-warming video titled 'Unlock with Pride', where members of the LGBTQIA+ community, and a couple of their parents, spoke about what 'unlocking with pride' means to them.
The evening featured some amazing performances by both the LGBTQ community members and Allies — beautiful a cappella interpretation of the KASHISH logo by Mx. Tayano; a mesmerising Kathak dance performance, Colours of Love, by androgynous performer Smitin Bhosale, a proud gay man who has just completed his masters from IIT Guwahati; a soulful song, I Am Who I Am, composed by Sharif D. Rangnekar with his band Friends of Linger, and performed by John Oinam, a gay man, and Smruti Jalpur, a lesbian woman — as well as talks by the KASHISH team members, the KASHISH advisory board and messages by corporate houses and consulates in support of the festival, most notably the Canadian embassy in India.
Sohini-moksha's performance, titled The Lament, was the finale of the evening. A fresh take on one of my signature pieces, previously staged at the Kala Ghoda Festival in Mumbai, and some venues in Europe, it featured two senior performers of my India team — Harikamal Mazumdar and Prabir Kayal. The Lament narrates the tale of Shikhandi, the transgender from the Mahabharata, and is my tribute, and respect, towards the LGBTQIA+ community, who have been, since time immemorial, the kinnars of Shiva in Indian mythology. My creative effort is about empathy and inclusivity, underlining the fact that humanity is our only identity, beyond gender and sexuality.
Sridhar Rangayan, festival director, said: "This is the second year KASHISH Mumbai International Queer Film Festival, South Asia's biggest LGBTQIA+ film festival, has gone virtual. Last year in 2010 we were the first Indian festival to go online with a full slate of new films. This year KASHISH 2021 expands the experience by taking it to another level. Aptly this year's theme is titled 'Unlock With Pride'! We are thrilled to be collaborating with Sohini Roychowdhury and her dance troupe to bring a fantastic dance performance, which was livestreamed at our opening ceremony on KASHISH FilmFest social media handles. Beautifully performed by two of the members of Sohinimoksha dance troupe, the performance wowed everyone. With its 12th edition, KASHISH attempted to mainstream LGBTQIA+ visibility through film screenings, panel discussions and performances, so that the stigma and discrimination faced by the community in the society is removed, and everyone can live with dignity and love."
Being a part of KASHISH 2021 was an extremely enriching and rewarding experience for me, not only as an artiste who wholeheartedly supports this cause, but more significantly as a human being who truly believes that the equality of humankind and humanity must be unquestioned. Towards this end, KASHISH stands out as an annual luminous beacon of hope, healing, unfettered celebration, and freedom — like the rainbow-coloured butterflies in the festival logo, symbolising the spirit of queer persons breaking out of the cocoon of societal mores, flying free.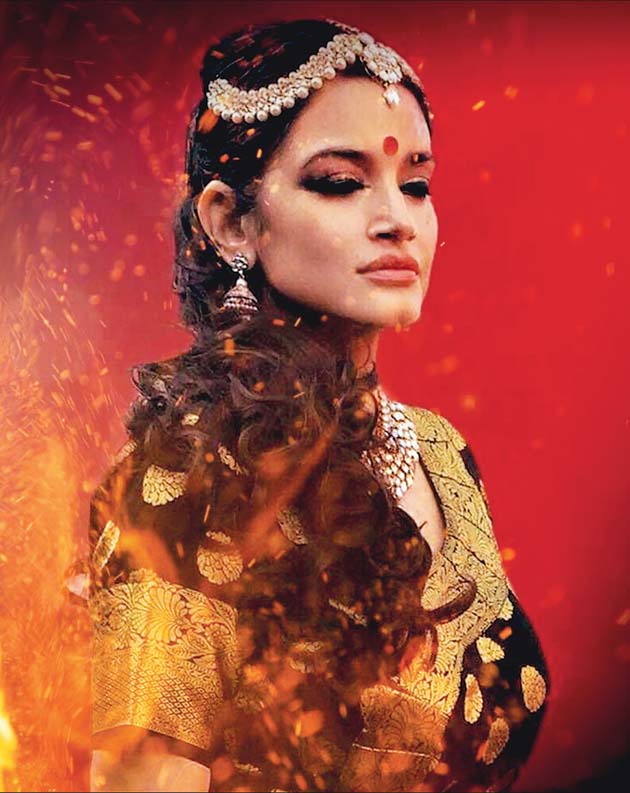 The author is an internationally acclaimed dancer and the founder of the dance troupe Sohinimoksha