With the heatwave in West Bengal getting an extension, it is imperative to take good care of yourself when stepping out. From keeping yourself hydrated to protection from the harmful sun rays, a few thoughtful essentials will help you be better prepared to face the heat. Here are a few things to always carry with you no matter where you go this summer…
Water bottle
Staying hydrated is one of the most important things this summer. It is recommended that you add some salt or electrolyte powder to your drinking water to replenish the electrolytes your body loses through sweat. Carrying a motivational water bottle with markings to show how much water you are consuming the whole day is a good way to keep track. This bottle from Solara is our pick. The markings on the bottle help you keep track of how much water you're consuming. And the sipper with a straw means you can keep sipping on the go.
Sunscreen
With the harsh sun making its presence felt, one must never forget to wear sunscreen while stepping out. UV rays can harm your skin in innumerable ways starting with a simple tan to severe skin diseases from prolonged exposure. This sunscreen stick from Be Bodywise is a great pick because it is easy to apply and re-apply. It has SPF 50 protection and protects you from UVA and UVB rays, leaving no white cast, all while being water-resistant.
Sunglasses
Who says that you can't look cool while protecting yourself from the sun? Sunglasses are a great way to shield yourself when outdoors while adding an edge to your outfit. Try out these sunnies, available in various styles, from Urban Monkey to make sure you look and stay cool.
Scarf
One of the best and most efficient ways to stay protected from the heat is to use a scarf to cover your head and part of your face. Not only does this shield you from the hot air but also the sun's rays. Go for cotton printed scarves from The Yarn Story to add colour to your outfit while looking gorgeous at the same time.
Sun Cap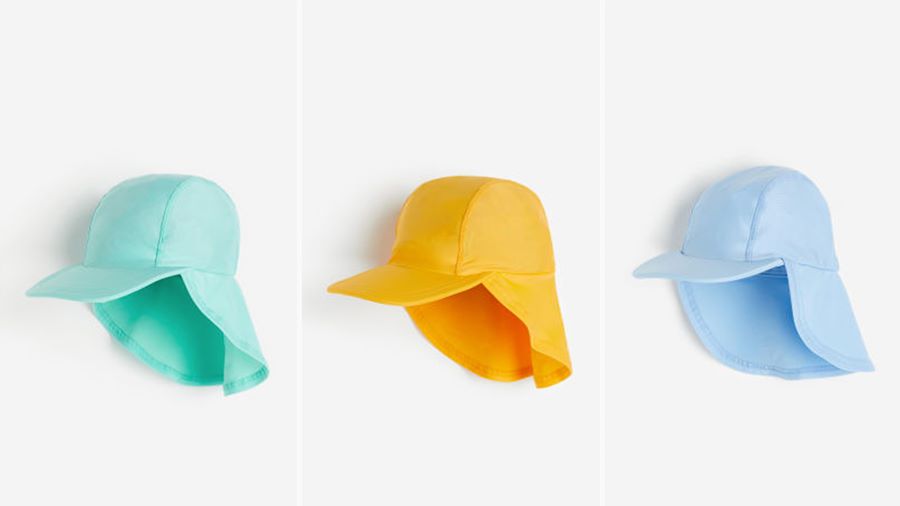 H&M
If scarves are not exactly your thing, opt for a sun cap to protect yourself from the heat. These handy caps with a an extended flap at the back will help you stay cool if you are outdoors for long periods of time. The caps from H&M, which come in a number of bright colours and are made from a UV-protective fabric are a good pick.
Face mist
One great way to cool off in the heat is to use a face mist. An occasional spritz helps keep your skin hydrated and has a cooling effect making it easier to stay outdoors in the heat. Try this hydrating mist from The Moms Co. which is enriched with aloe vera, green tea and rose water.