It's good news for booklovers and everyone who thinks books are the best gift for Christmas. Seagull Books is having a month-long sale where they are giving a 50 per cent discount on all their books, almost 600 titles, published over the past 40 years.
The sale, which started on November 24, will be on till Christmas Eve and customers can avail the discount both on their website and at their physical bookshop in Bhowanipore. For those buying online, all you need to do is use the code SALE2021 at checkout.
From Jean-Paul Sartre to Mrinal Sen
Seagull primarily publishes world literature in English translation, but also has books originally written in English. They have classics from Jean-Paul Sartre and Nobel Prize winners like Peter Handke, Mo Yan and J.M.G. Le Clézio. English translations of Mahasweta Devi's works, including her novels, short stories, essays and children's stories have always been their perennial sellers. Seagull also has publications on theatre and cinema, and all these titles — from Habib Tanvir and Utpal Dutt to Andrei Tarkovsky and Mrinal Sen — are selling briskly.
Their new releases include English translations of books from a variety of languages, not just French, German, Arabic or Hindi, but also lesser-represented ones such as Slovak, Hungarian, Polish and Manipuri. They have just published one of the first English translations of a book originally written in the southern African language of Sesotho.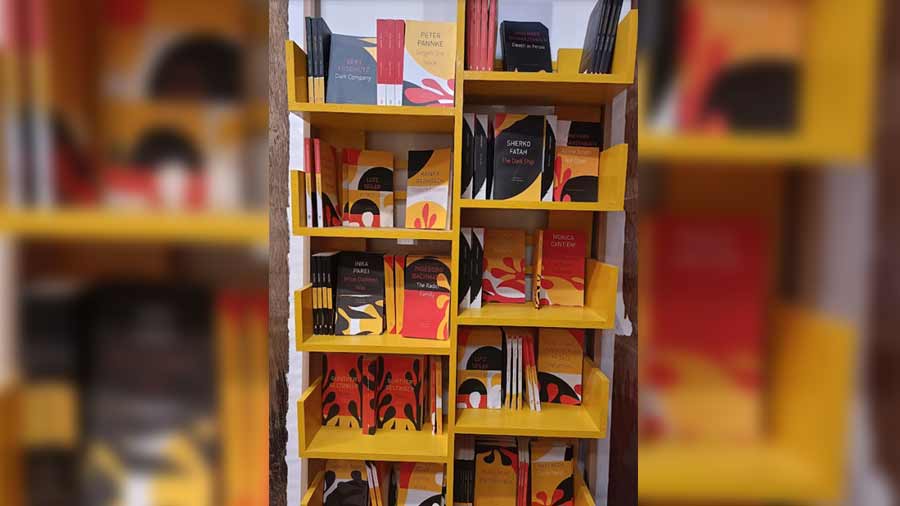 Customers can avail the discount both on their website and at their physical store in Bhowanipore
Bishan Samaddar
"Most publishers or booksellers organise deep-discount sales for old stock. But we're putting all our books — including new ones fresh off the printing press, and even titles forthcoming in the new year — on a 50 per cent discount. We feel this is something we can do to celebrate the culture of reading, celebrate literature and imagination, celebrate resilience and hope amid this climate of fear and uncertainty. These are recurring themes in all our books. And also, since we still can't move around freely across the world, we are bringing literature from around the world to readers' homes," said Seagull Books publisher Naveen Kishore.
Seagull has books starting at Rs 99, going up to Rs 3,500 for fully illustrated large-format books. And there is no minimum purchase required to avail of the discount.
"In the very first week, we've had an overwhelming response from customers from across the country. It is very heartening to see that so many people still value books and it gives us hope that the culture of reading literature is here to stay," said Seagull editor Bishan Samaddar.
Recommendations
Seagull editor Bishan Samaddar recommends the following titles from their just-published catalogue for My Kolkata readers: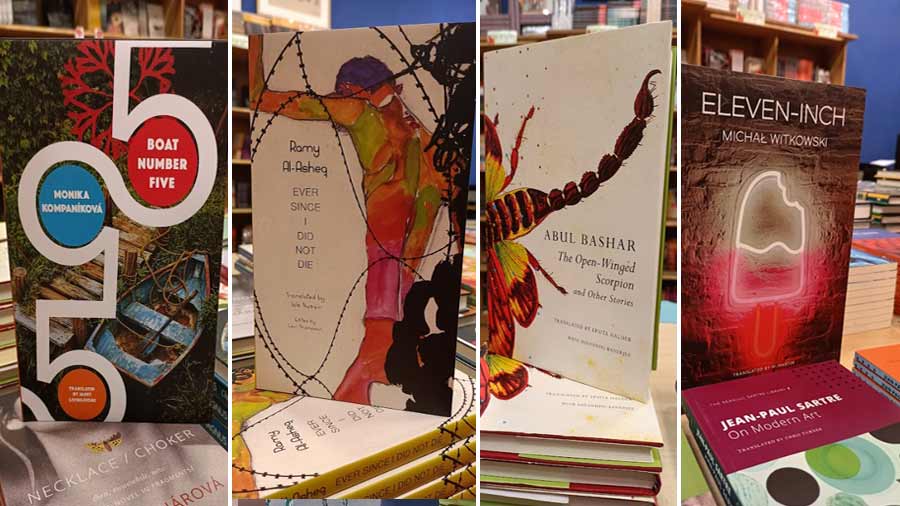 New titles by Seagull Books
Bishan Samaddar
Boat Number Five by Monika Kompaníková, one of the first titles of our new Slovak List, is a beautifully written novel about a young girl's quest for genuine human warmth amid the emptiness of a post-communist Central European nation.
Ever Since I Did Not Die by Syrian-Palestinian refugee poet Ramy Al Asheq, who was jailed and tortured by the Assad regime in Syria, then imprisoned in Jordan, before he managed to get a literary fellowship in Germany, where he has found refuge. Through 17 powerful vignettes, Ramy poignantly depicts what it means to live through war.
Eleven-Inch by Polish writer Michal Witkowski, the newest addition to our Pride List that showcases LGBT writing. In this brilliant novel, Wtikowski, one of the only openly gay writers in a homophobic Poland, writes with acerbic wit, uproarious humour and infinite empathy about two gay male sex workers in 1990s East Europe.
The Open-Winged Scorpion and Other Stories, the first English translation of a stalwart of Bengali literature, Abul Bashar. Focusing uniquely on the lives, histories, beliefs, cultures and complexities of the Muslim communities of rural and suburban West Bengal — especially the ones on the border with Bangladesh — this much-awaited collection is an archive and a testimony of a marginalised people as well as a window into a rarely witnessed world.