St. Xavier's College (Kolkata) Alumni Association in association with The Telegraph hosted the gala Sangam Reunion Dinner 2021 on December 26 on the famed college grounds. Themed 'Purono Kolkata', the decor, performances and the dinner put together by 6 Ballygunge Place, had a touch of the city's past. Hosted after a two-year hiatus due to the pandemic, the celebrations followed Covid protocols. Snapshots.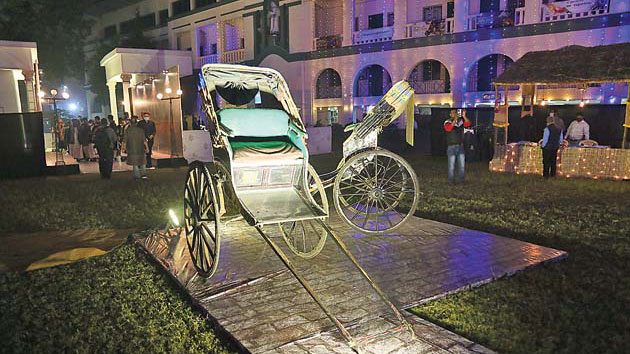 Based on the theme 'Purono Kolkata', the college ground was decked with lanterns on each table, hand-pulled rickshaws, vintage cars, hut models, and an architectural model of a zamindar house. Clay lamps, hand fans and other symbolic elements added to the decor.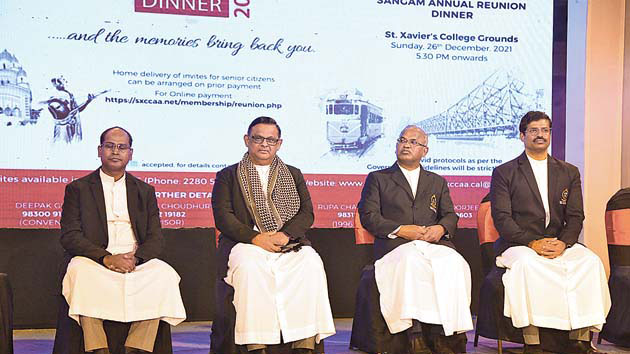 (L-R) Fr Thamacin, Fr Dominic Savio,Fr Jeyaraj Veluswamy, Fr Peter Arockiam were present at the meet. "It is because of your love, affection and sincerity we (SXCCAA) stand as one of the model association for all the Jesuit institutions in India. We believe there are three pillars of St. Xavier's College — teachers, students and the alumni association. During the pandemic, a good number of people came forward and we could go to as far as Kakdwip to do our service during that time and it is because of your generosity. It is because of your encouragement that within three years St. Xavier's College will have post-graduate departments and all post-graduate departments will offer PhD programmes. We will open Gender Studies department. Our focus will be research and consultancy," said Fr Dominic Savio, principal, St. Xavier's College, Calcutta.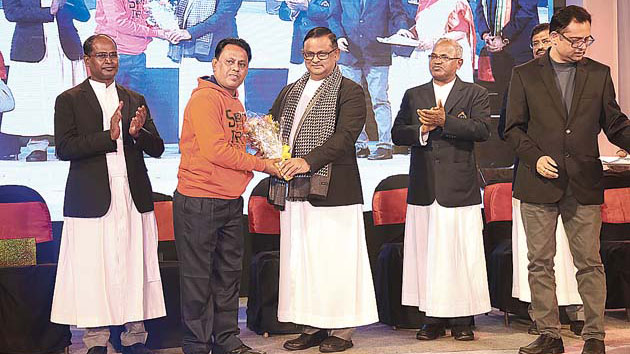 Keeping up with the tradition of felicitating a non-teaching staff member at the reunion, Jayanta Middey was felicitated this year for his over 25 years service to the institution.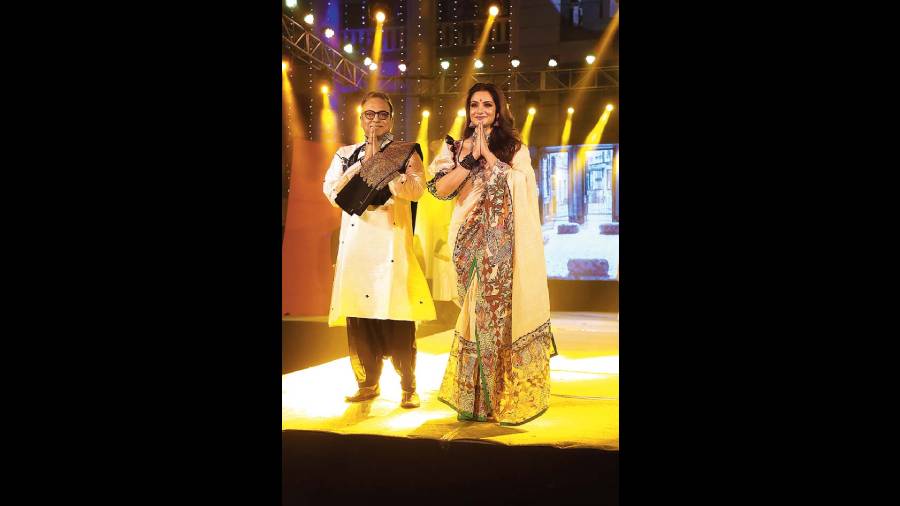 Director Arindam Sil and actress Tnusree C walked as show-stoppers for a sequence at the fashion show. "Our college used to start at 6am and our classes used to get over at 9am. But I used to return home in the evening on a regular basis as I was involved in various college activities and used to also hang out with friends from the afternoon session.  Till now many friends are confused whether I was in the morning or afternoon batch.... To bunk a class in Xavier's was a huge thing...." laughed Arindam Sil, who was a part of the 1985 BCom (hons) batch.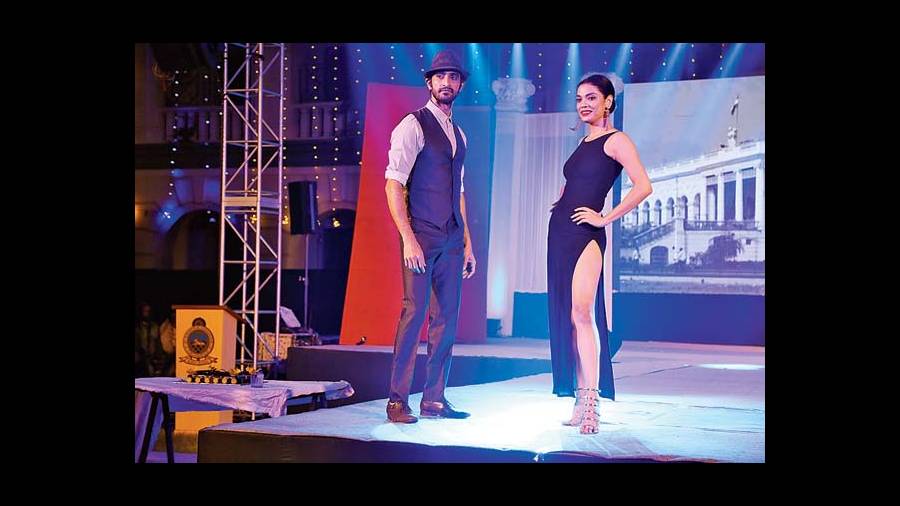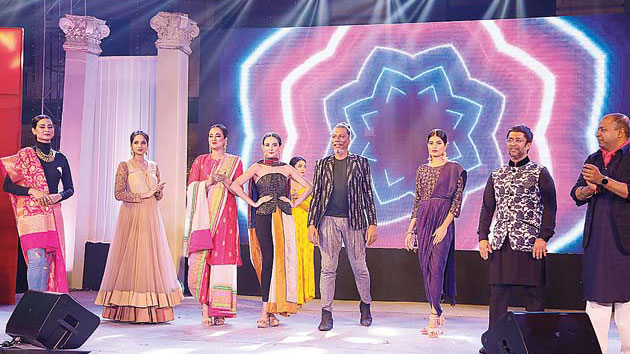 The fashion show highlighted the changing trends in fashion through the past decades in Kolkata. "In the first sequence, I focussed on the 1700-1800's where puff sleeves blouses were in trend and the black-and-white Bengal. The second sequence was Bengal during the British era, where fashion was anglicised and with the influence of the Tagore household, more stylised. The third segment was Bengal during the freedom struggle, where I styled the looks with a lot of khadi fabric and last was the trends in fashion in today's Bengal," said Jessica Gomes Surana, who styled and choreographed the show.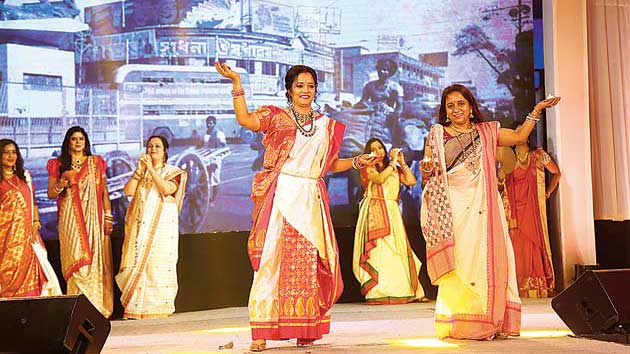 The Women's Forum of the the St. Xavier's College (Calcutta) Alumni Association put up a dance performance.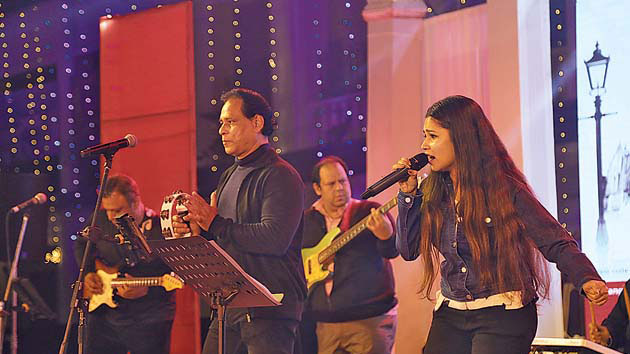 Blue Mist band set the mood of with songs like I Want to Break Free by Queen and Summer of'69.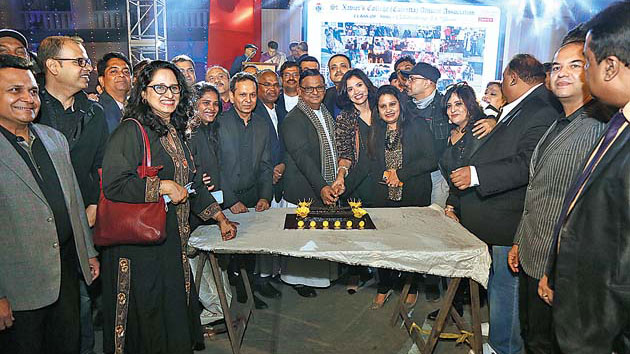 The 1996 batch that celebrated their silver jubilee this year cut the cake with Fr Dominic Savio. "Our favourite memory of St. Xavier's College was the green benches. When we used to enter campus from the back gate, by then the BCom batch used to get over with their classes. We used to give lots of adda on the green benches. It was filled with students from all batches. More than the canteen we used to meet there," said Rupa Chatterjee Ray.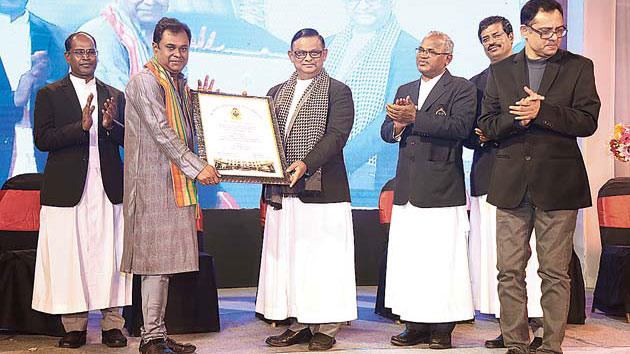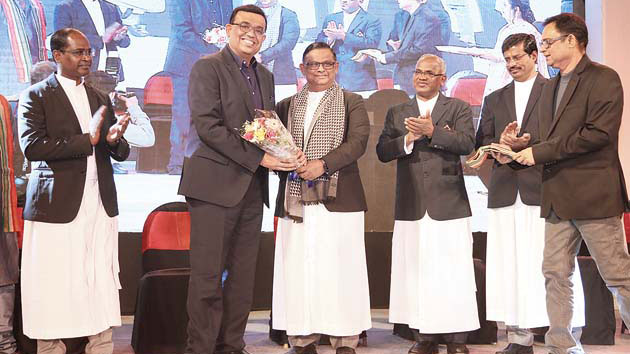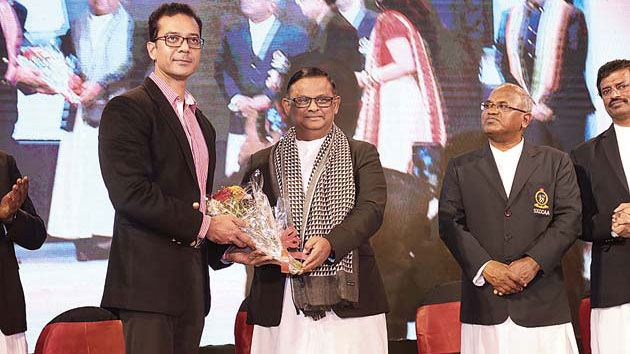 (From top) Santanu Basu, IAS, Umesh Choudhary and Mehul Mohanka, were felicitated by Fr Dominic Savio as the jewels of the 1996 batch for their contribution to the society.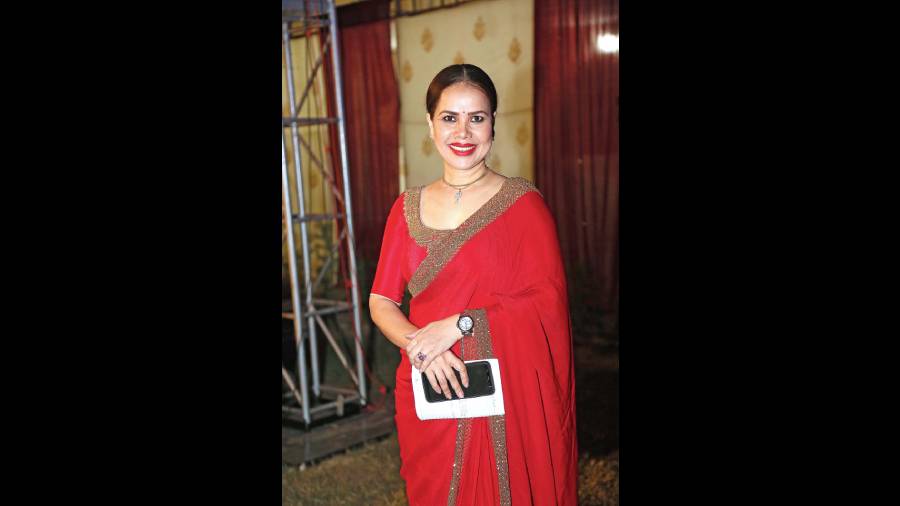 "I loved the canteen and sitting on the green benches. Secondly, the whole feel and ambience of the Jesuit education is something I value. I wanted that in my education qualification. Now I don't do much choreography because of time constraint as I am more involved in education but when I was called by Xavier's I couldn't say no. It is my alma in a way and there is a warmth and it is a pleasurable experience being a part of the Xavier's family always," added Jessica, who finished her BEd degree in 2006.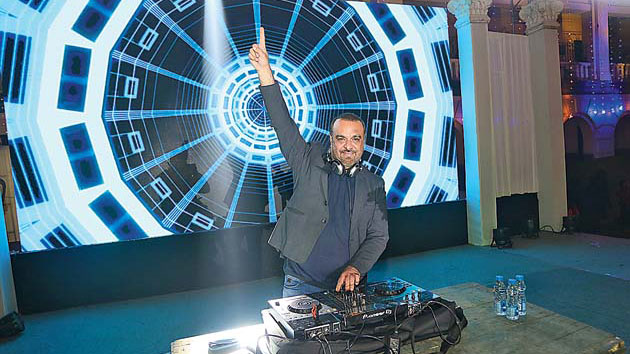 Dj Harish got the former students grooving to his upbeat mixes.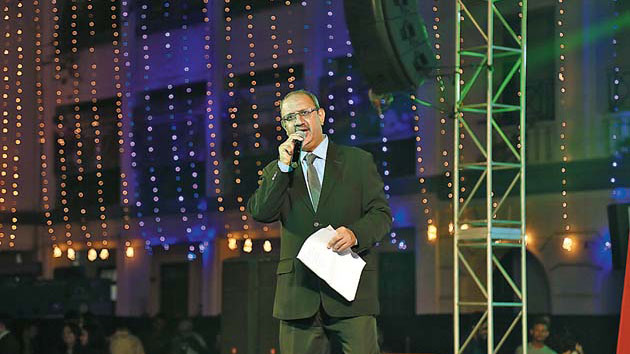 Jimmy Tangree anchored the show for the evening, lifting everyone's spirits with the zing in his voice.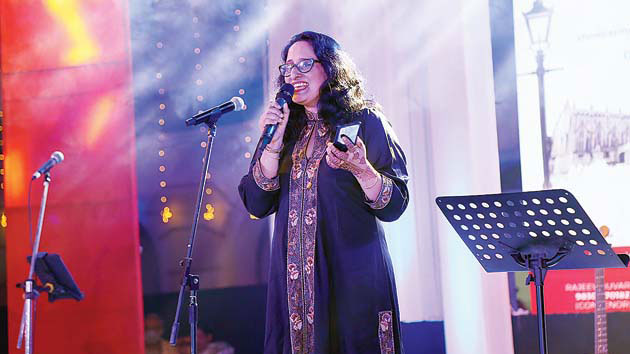 Shalini Gupta of the 1996 batch kept the audience engaged with her musical performance.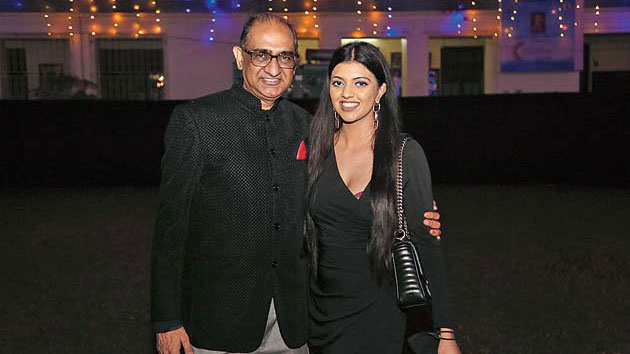 Imran Zaki of batch 1992 was there with daughter Mariam.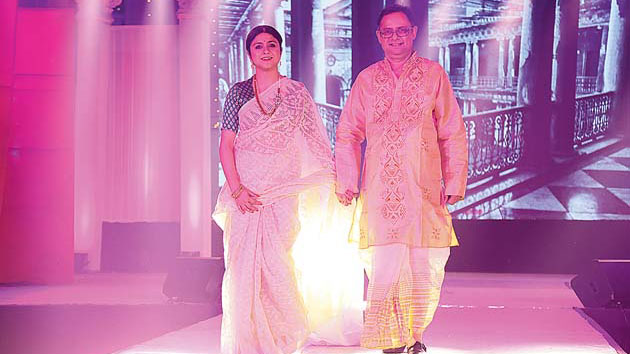 Fridausul Hasan, honorary secretary of SXCCAA with wife Hasnu. "The alumni association is founded on the values of fellowship, friendship and loyalty towards our alma mater. In spite of all the difficulties, in the last few months we have come a long way and we have still not lost the essence of life or what these values embody. I think, that is reason enough to celebrate the reunion dinner and reaffirm our faith in each other," said Firdausul,who passed out of the college in 1993.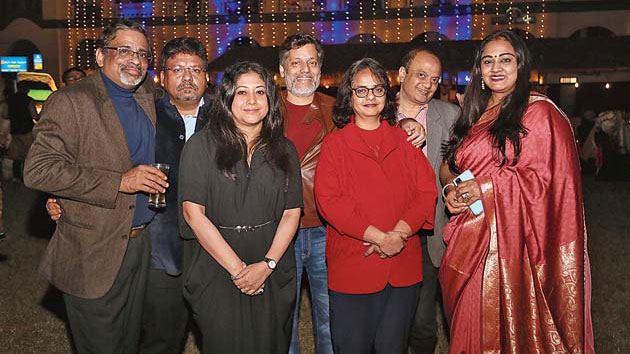 (L-R) Arvind Rao, Anup Singhania, Mona Singhania, Amitabh Lakhotia, Prerna Rao, Shashi Saraf and Pooja Lakhotia from the 1992 batch. "College days are perhaps the most happiest days of our lives. It was wonderful to reconnect with my friends in these difficult times," said Mona.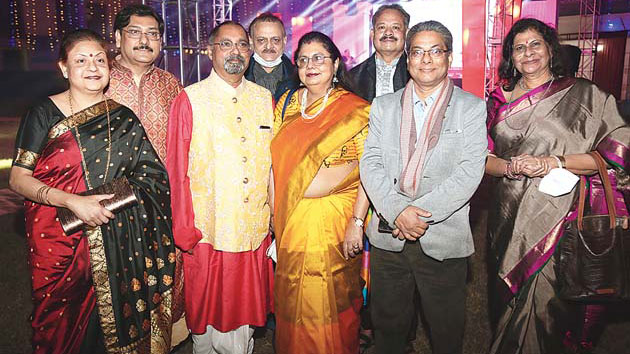 The BCom (hons) batch of 1980 that passed out from the college over 40 years ago posed with their wives. (L-R) Rina Ghosh, Sanjeev Kumar Ghosh, Arijit Basu, Arup Bhora, Anushua Basu, Prabir Dasgupta, Chandan Roy Chowdhury (past treasurer, secretary and VP of the alumni association) and Anita Dasgupta. "We couldn't give proxy attendance for classmates due to fixed seat for each student in the classroom. The green bench beside field and Arunda's canteen in the premises were our favourite spots to hang out," recalled Chandan.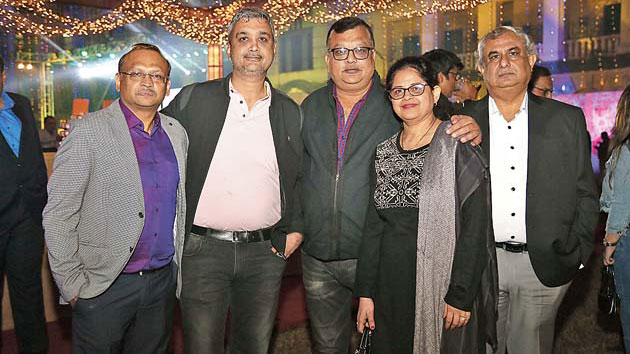 (L-R) Urmil Patel, Sachin Sonpal, Jayesh Khara, Dipti Khara and Prashant Thakker of the 1992 batch. "On our first day in college, our HOD took a test and all of us got a zero in the paper. I am never going to forget that day!" said Sachin.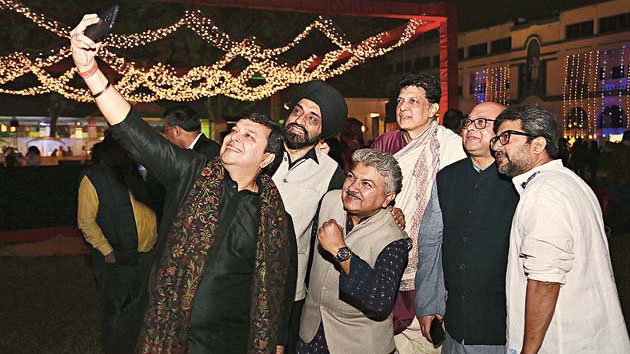 (L-R) Gagan Sachdev, Jatinder Pal Singh, Rajesh Chaudhari, Rajeev Buvaria, Pratip Mukherjee and Anurag Chirimar from the batch  of 1991 posed for a selfie. "Our fondest memories were organising Xavotsav, participating in class elections to select a class representative, hanging around at the college green benches close to the Short Street back gate, which sadly doesn't exist any more," reminisced Rajesh.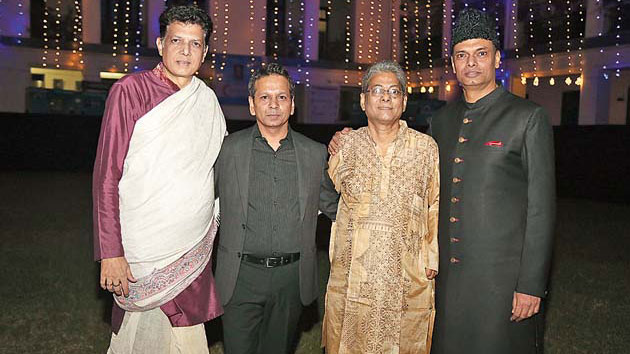 (L-R) Conveners of Sangam Reunion 2021, Rajiv Buvaria, Deepak Gupta, Malay Chowdhury and Zahid Rafique.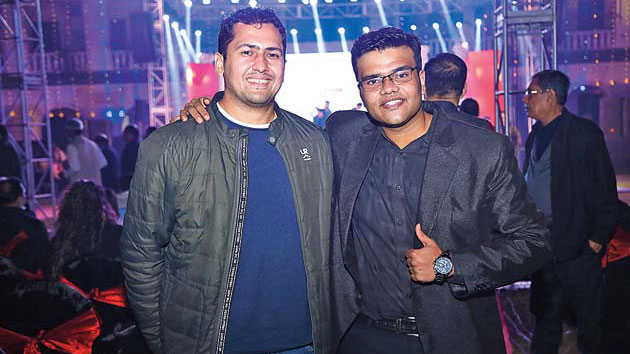 Anmol Gupta (Left) and Yudhajit Mitra of the 2016 batch. "We were in the morning only boys session and used to wait after class hours to meet the BA and BSc batches," said Yudhajit.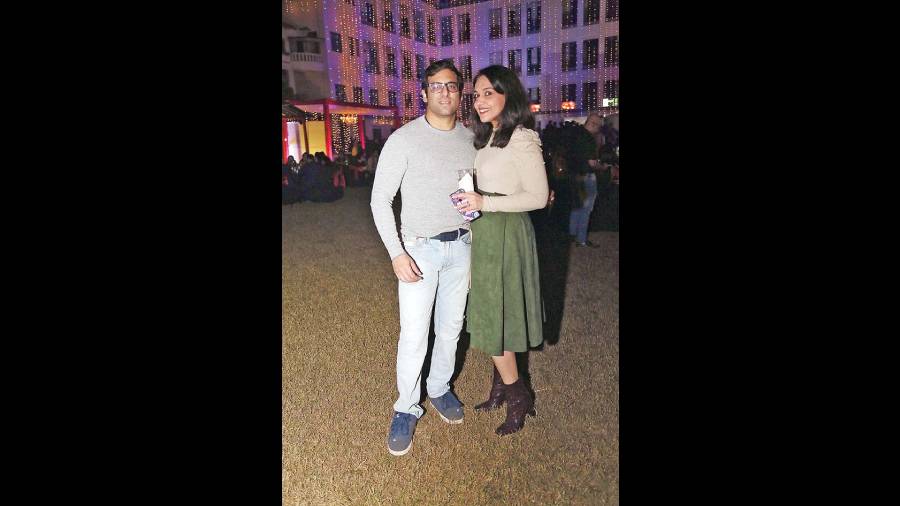 Purnima Mehta of the 2010 batch with husband Varun Mehta of 2004 batch. "We used to have the green benches and the place called Delights, these were our hang-outs where we made our college memories. Our canteen had some amazing samosas that we used to look forward to," recalled Purnima.