I remember my first kiss. I was sixteen. She wore red lipstick. A French kiss in an Indian rickshaw. Languorous and delicate, it was everything I had envisioned a kiss to be, and more. A couple of moments in, this novice kisser's kiss idled on "auto". Could not be truer to location. "What must the rickshaw driver be thinking?" I thought as I hungrily gave in to a joyous new exploration. In the dark. That is why love is blind — you close your eyes when you kiss. It was the first day I met that girl. And the last.
In the years that ensued I found myself in a desperate paucity of kisses, French or otherwise. Perhaps I had not completely outgrown my innate schoolboy shyness. It did not help that I did not want to kiss just about anyone. Undeterred, I continued my pursuit of "kissing a beautiful face" (hypocritical for someone who staunchly championed "inner beauty"). Kissing was all I ever expected out of love.
I should have known better than to search for skeletons of the past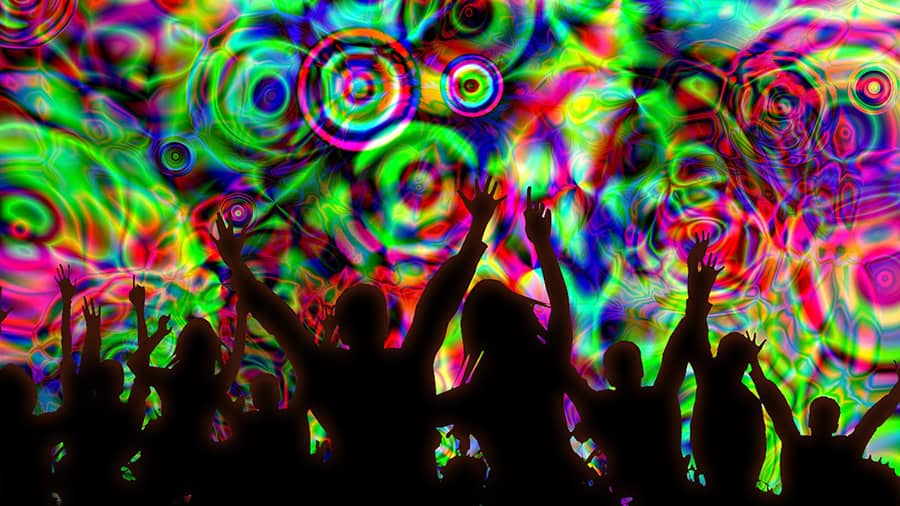 Electronic music in Goa and its accompaniments felt somewhere between a cardinal sin and a guilty pleasure
Courtesy: Rohit Trilokekar
Flash forward a couple of years. Goa. The early nineties. A friend and I accidentally stumble upon a rave. Rather, it stumbles upon us. An erstwhile empty restaurant gone mad within the hour. The two of us left sipping our chilled beers to the sound of wildly pulsating electronic music amidst a hundred hippies smoking up and gyrating like zombies in an apocalypse. My friend and I, not partaking of that cardinal sin our parents warned us about, yet enjoying the guilty pleasure of being part of something forbidden.
On a recent family trip to Goa, I found myself frantically scouring the bylanes of the quaint seaside town, Calangute, for a bakery I frequented on another boys' trip (when the money I had stashed under my bed was stolen and I was relegated to spending the last few days of my vacation in abject hunger, a story for another time). I never found it. Did not use Google Maps either, preferring to be disconnected like back in the day when we created our own "network". But that was then and this was now. I should have known better than to search for skeletons of the past. That bakery of the nineties was long gone, even if it still existed (it does, I checked).
Over the years, my definition of love has changed profoundly, too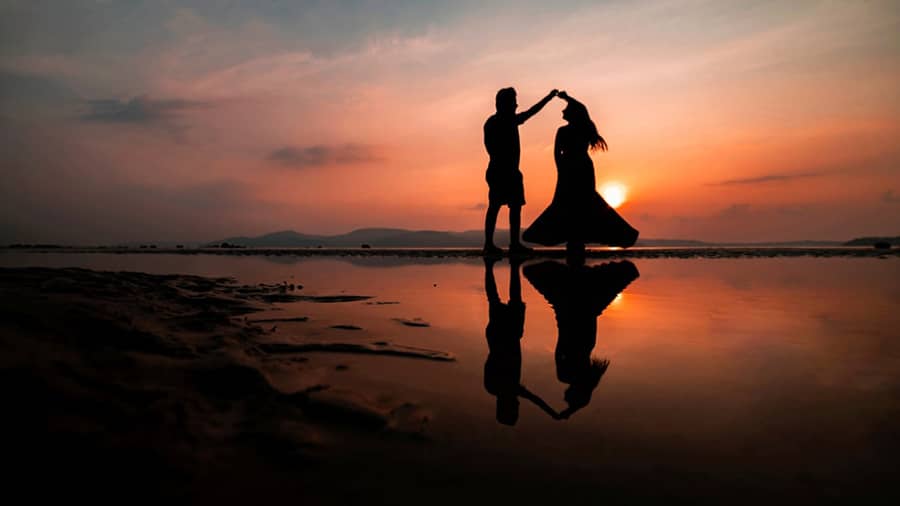 Familial comforts take over the definition of love once one finds their life partner
Unsplash
On recent trips to Goa, the word "luxury" has replaced "budget" in serene locations far from the chaotic nightlife I was attracted to like a moth as a pimple-and-angst-ridden teenager. I have found exquisite joy in swimming with the family in expansive swimming pools or the gently nudging waters of the Arabian Sea, and in that sinful breakfast buffet — Nutella waffles et al (perhaps subconsciously making up for that starvation-plagued trip?). Not forgetting to mention the soothing effect on the senses proffered by the luxuriant, verdant countryside. Over the years, my definition of love has changed profoundly, too. My late twenties found me looking for someone to "create a life with", an exercise that culminated in me finding my life partner.
In recent years, I have become somewhat obsessed with uncovering Goa's rich heritage, soaking in the beauty of gems like Fontainhas (a Latin quarter known for its colourful Portuguese villas) and Goa's grand colonial churches, things I had no prior interest in. The same Goa of the '90s, yet completely different. My married life saw subtle changes, too – such as my wife and I cosying up on the couch to the latest Netflix show, rather than going out for dinner to our favourite restaurant. There is an inexplicable wildness in the domesticated life.
Love as a country where old haunts merge seamlessly with the new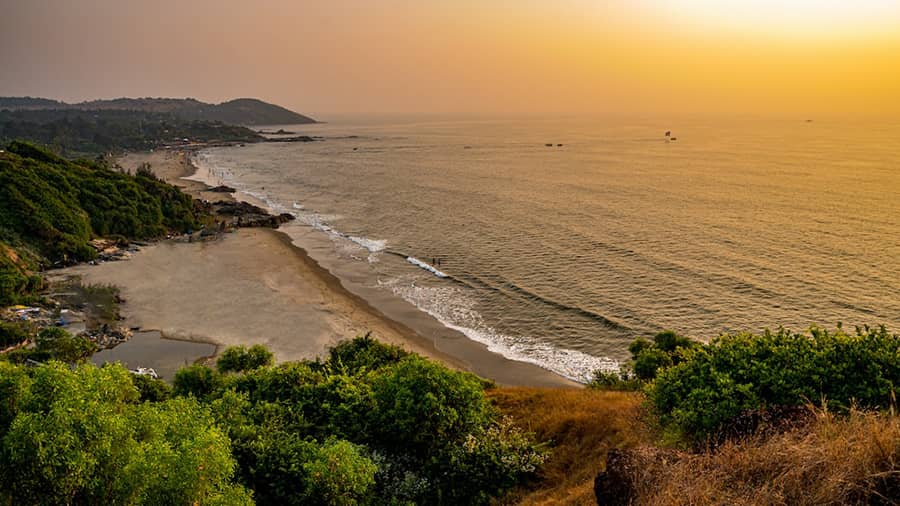 Is the Chapora Fort an ideal place to ignite the fire of love?
Unsplash
I would like to think of love as a country one visits from time to time, where old haunts merge seamlessly with the new. I might revisit the bustling market in Mapusa the next time I am in Goa, simply to feel the pulse of the place. The actual pulse. There is so much more to Goa, after all. As there is to people.
You can't start a fire
You can't start a fire without a spark…
— Bruce Springsteen aka "The Boss" (Dancing in The Dark)
There is no disputing the Boss's emphasis on the romantic spark that serves as primal fuel for most relationships, but it is imperative to look for sparks in other places, too. On a holiday in Goa in the future, I might scale Chapora Fort and walk all the way down to Vagator Beach (if that is even possible). I might just "start a fire".
While I no longer rave about raves, I visited one for old times' sake on a solo trip long before marriage. The "element of shock" that did it for me the first time round was replaced by the thrill of some exhilaratingly good music. Old scenario. New pleasure.
Mentally undressing someone's soul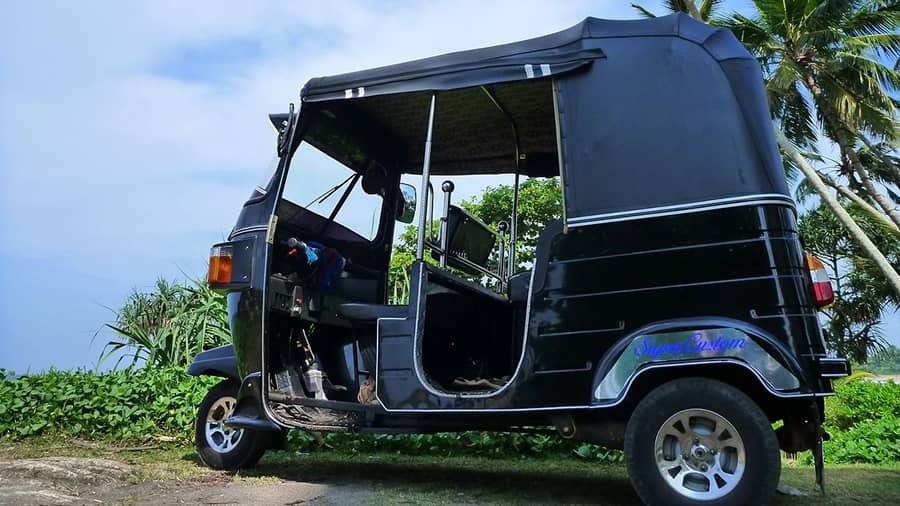 When in love, even an auto rickshaw can be a repository of intimate memories
Courtesy: Rohit Trilokekar
You must know when that candle of love has burned to its end, when it is time to light another. Like passing the baton onto the next runner in a relay. Except, the race has no limits. Love is a large country. You could admire scintillating new vistas, instead of continually hearkening for "the same view" from your Everest, in anticipation of "the same feeling". It is impossible to perfectly replicate feelings from the past. You can scratch the surface, at best.
Let everything happen to you: beauty and terror.
Just keep going. No feeling is final.
— Rainer Maria Rilke
Of course, one need not continually be trying something new to keep that spark alive. Rather, they should be cognisant of the fact that just like all of life, love, too, is in the process of evolving. You might find conversations with your partner getting more cerebral just as silences feel more comfortable. The prince, after soaking in that dreamy kiss with his princess, be it in a rickshaw or taxi, finds himself needing much, much more (not talking about sex here, mind you). Perhaps he could try mentally undressing someone's soul.
The Boss goes on to say:
I ain't nothin' but tired
Man, I'm just tired and bored with myself.
If you cannot swim in the sea, try a lagoon instead.
Rohit Trilokekar is a novelist from Mumbai who flirts with the idea of what it means to love. His heart's compass swerves ever so often towards Kolkata, the city he believes has the most discerning literary audience.