Even a few years ago, I was a Fire TV Stick user. It did its magic and that too effortlessly. But it was a dark and stormy night, as Snoopy would put it and my TV's circuit board got fried, which made me update and I went for a model with the latest Android TV. But there's something special about Fire TV, especially the snappy feeling when navigating the menu.
Redmi Smart Fire TV (32) does a few things well. We already know that Redmi has the technology to make panels produce excellent colours and the company is widely popular in the TV category (and, of course, smartphone category). For this TV, Redmi and Amazon have partnered. Instead of Android TV, you get Fire TV. Fire OS is a fork of Android, so if your app runs on Android, it will most likely run on Amazon's Fire devices too. Here, you get Fire OS 7 built-in and that presents 12,000-plus apps, including Prime Video, Netflix and Disney+Hotstar.
SETTING IT UP
Redmi and Amazon have gone with a 32-inch model which many prefer. Personally, I prefer a bigger screen size but given the price of the model in question, there's little room for quibbles. Amazon has in the past collaborated with other brands, like Onida, but I prefer the Redmi version because of the colour science.
Out of the box, you can set it up all by yourself. All you need is a screwdriver to attach the stands. It's a 32-inch TV, meaning you can carry it anywhere around the house. If you have an Amazon Prime account, log in with the details and you will be watching shows in a few minutes. The other apps? You have to download them.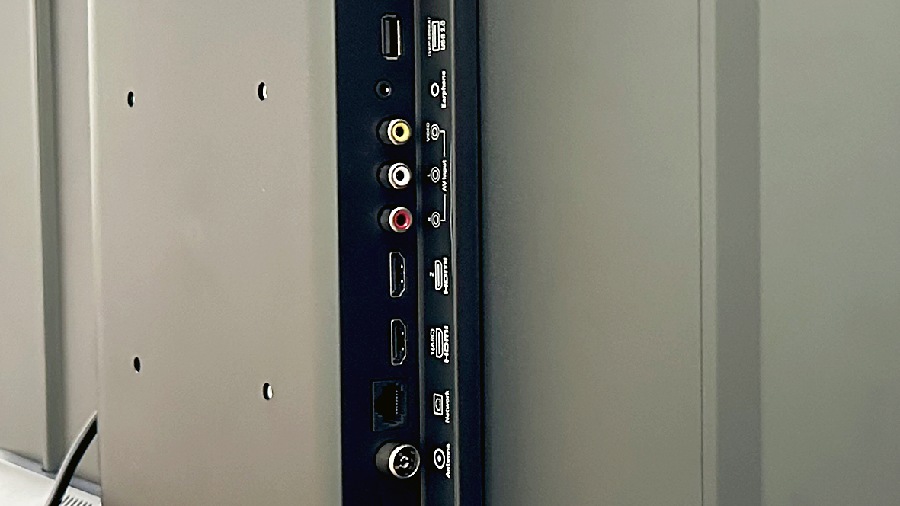 There are plenty of ports to keep you happy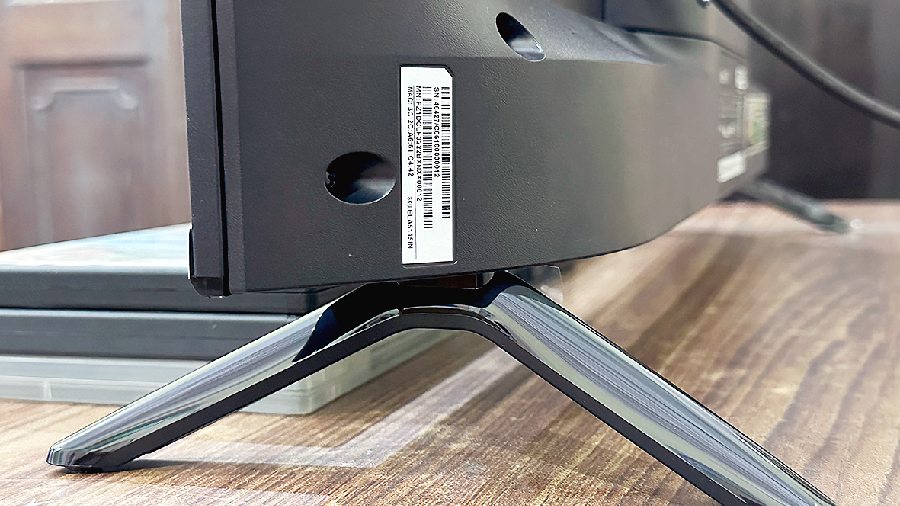 The stand is sturdy and easy to attach
HOW DOES IT FEEL?
The panel you get is LED, HD ready, 1366 x 768. Don't sneer because the TV has many use cases. The TV in my bedroom is a larger one with features that many may not care about, like variable refresh rate and comprehensive colour calibration.
I first kept the Redmi Smart Fire TV in my study where I have been spending a lot of time since the concept of the home office flourished. It became my go-to device for watching news and revisits of The Grand Tour. Then my wife decided the review unit should be in the kitchen for a few days before it begins its journey back to the Redmi office. We are using it to watch Seinfeld and old episodes of Anthony Bourdain's exploits. What I am trying to get at is, this is a perfect television to have in rooms where you don't need an expensive model.
Since it comes with Vivid Picture Engine, the colours pop. The panel goes easy on the eye and I have not faced any issues, like uneven dimming or brightening. With all the lights on in the room, pictures are clearly visible and I didn't have to squint. The sound too is respectable. There is support for Dolby audio and the output is 20W. Does it get loud? It fills a mediumsized room and you can still catch dialogues. I wouldn't say it's the best but for casual viewing, it works well.
The processor you get is Mali G31 MP2, which offers performance as well as energy management. And you get 1GB RAM plus 8GB storage. Given the structure of Fire OS 7, RAM doesn't pose a problem. But storage can become an issue in the long run. Apps are getting heavier and the number of streaming services is burgeoning. Plus, system updates will eat into the space.
Let's talk about port selection. There is an antenna port, ethernet, two HDMI ports, two USB 2.0 ports, AV and earphone. Fair enough selection for an inexpensive TV. On the remote, there is something special. Redmi TV remotes don't have a dedicated mute button and you have to resort to a shortcut to make it happen. But on the new TV, there is a button to make silence feel golden. I hope Redmi TVs start offering this.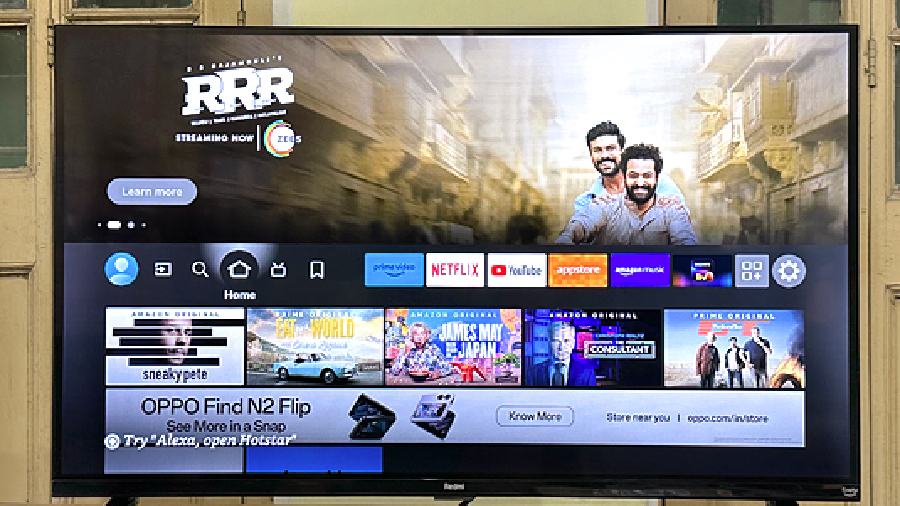 The interface has all the elements of Amazon Fire TV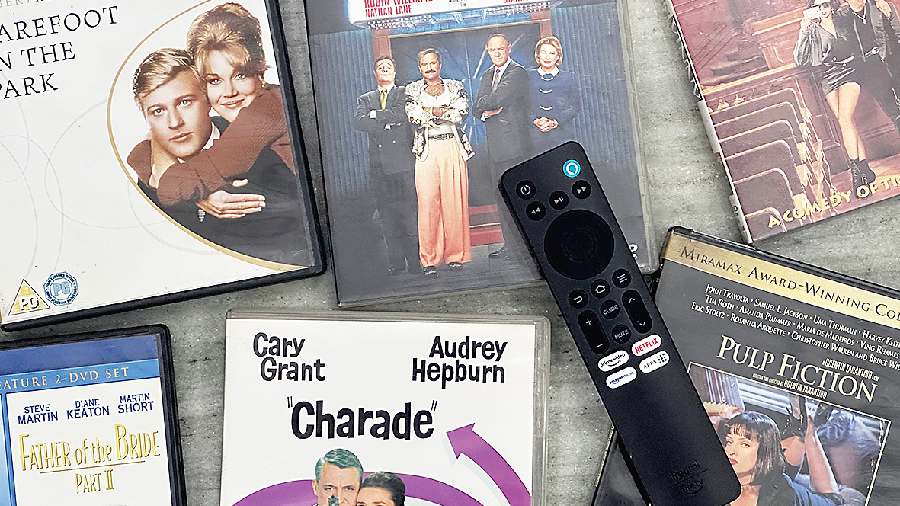 Unlike on the Redmi TV remote control, you get the mute button here
SHOULD YOU BUY IT?
If you have experienced Fire TV Stick, you will know how snappy it can be. Combine that with Redmi's engineering. The result is frontrow magic. In case you are looking for that second TV set in your apartment, keep this on your list of options. Now, all we need is a bigger size than Redmi Smart Fire TV (32).
AT A GLANCE
Device: Redmi Smart Fire TV (32)
Price: Rs 11,999 (on Mi.com; it's a special price, sale starts March 21, noon onwards. Also available on Amazon.in)
HIGH NOTES
Fire OS 7 is snappy and easy to use
Good selection of ports
Can be easily carried around the apartment
If you already have an Amazon Prime account, it's easy to get things moving
MUFFLED NOTE
Onboard storage should have had a higher option