Over the last few years what Redmi has managed to do is have a stack of smartphones across a price range. Every thousand rupees or so there is a different phone with a slightly different configuration - a smart move given that India is price sensitive market where even Rs 500 makes a difference.
Ultimately, it's about choices.
It's a strategy that Samsung first employed with its A and M series of Galaxy phones. What the consumer needs to be aware of are the features they are getting on the phone. Some want stereo speakers with a bright display, for some it is about video recording capabilities, then there are those for whom performance matters and then there are those who simply want a decent phone. That's what the Redmi Note 11 Pro+ 5G is about — a certain set of features. There is nothing right or wrong about it. It's about whether you care about those features.
Redmi phones are also about being price sensitive and going by the sticker price, it's slightly expensive than usual because of various factors. Components have become costlier, supply chain logistics have changed, and so on. Don't expect to get a phone at 2019's pricing. It's the same story for all brands. Look at this way: Redmi could have thrown the charging brick out of the box, made the packaging slimmer and then cut down the overall cost. It didn't.
All-round performance
The biggest attraction of the phone is perhaps the screen, which is substantial at 6.67 inches. The AMOLED FHD+ panel supports 120Hz refresh rate while colours are stunning as usual with excellent contrast ratio. The dual speaker set up is loud, offers good audio separation and does justice to whatever you are watching on the screen.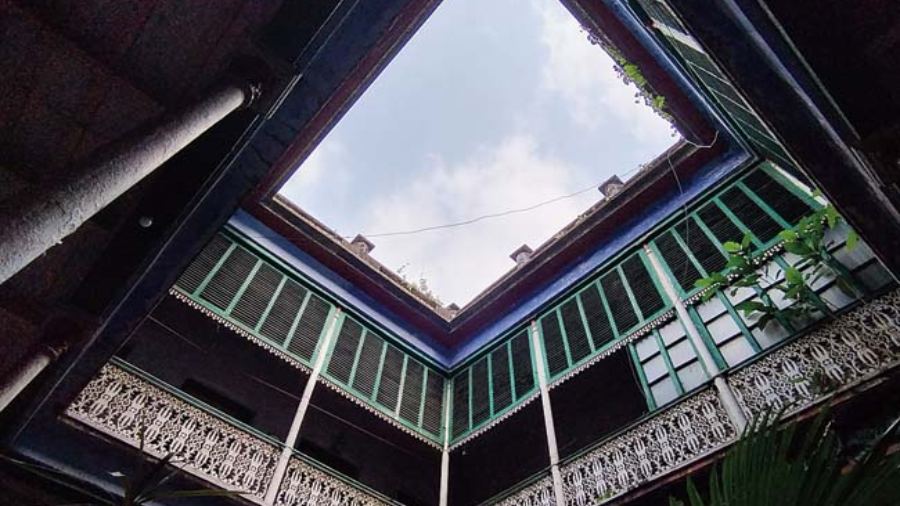 There is a natural feel to pictures taken on the Redmi Note 11 Pro+ 5G
Speaking of performance, the phone comes with Snapdragon 695 SoC, which is an able performer. There is good CPU performance while GPU performance is more than acceptable. Most of the games you like will run on the phone flawlessly though not always at the highest of settings. The phone we have for review is the 128GB+8GB variant with the option for extending RAM by 3GB. Memory Extension works fine and you won't feel lags. The phone does warm up a little while playing a graphic-intensive game like Genshin Impact but nothing more than that. The same can be said about Asphalt 9 Legends.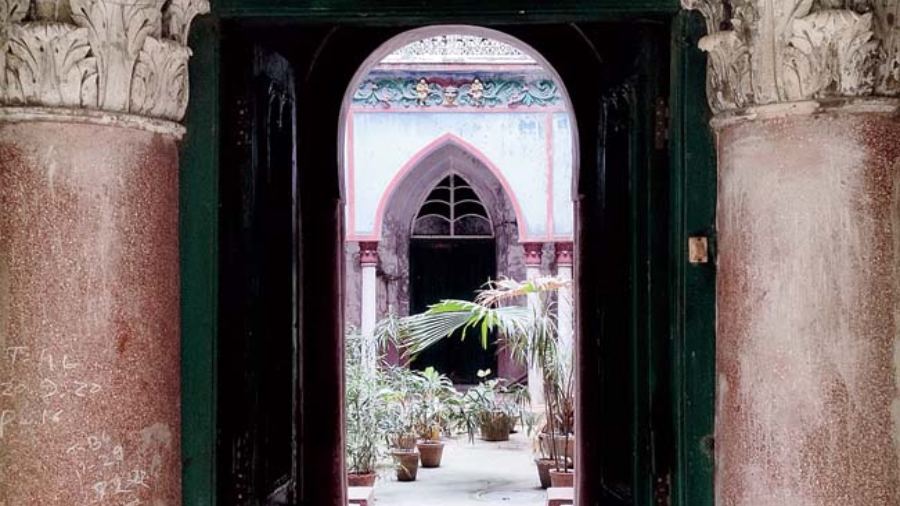 Enough details are captured even when lighting is not at its best
Since we are on the subject of performance, let's talk about cameras — 108MP main snapper, 8MP ultra-wide and 2MP macro. The main camera undoubtedly is good, turning in crisp photos each time under broad daylight. The casual photographer will never be unhappy while shooting street scenes and if you want to retain all the details, take a picture at full 108MP and edit the snap later. The ultra-wide camera too works fine though nothing out of the world to match a flagship-category device. Night scenes too are well lit, capturing enough details. And the same goes for portrait shots, with decent bokeh effect. What's not so good about the set up is the macro snapper, which is only 2MP, a step down from the 5MP of last year's Redmi Note 10 Pro Max. Though I have never enjoyed macro cameras on Android phones, it's a considerable step down.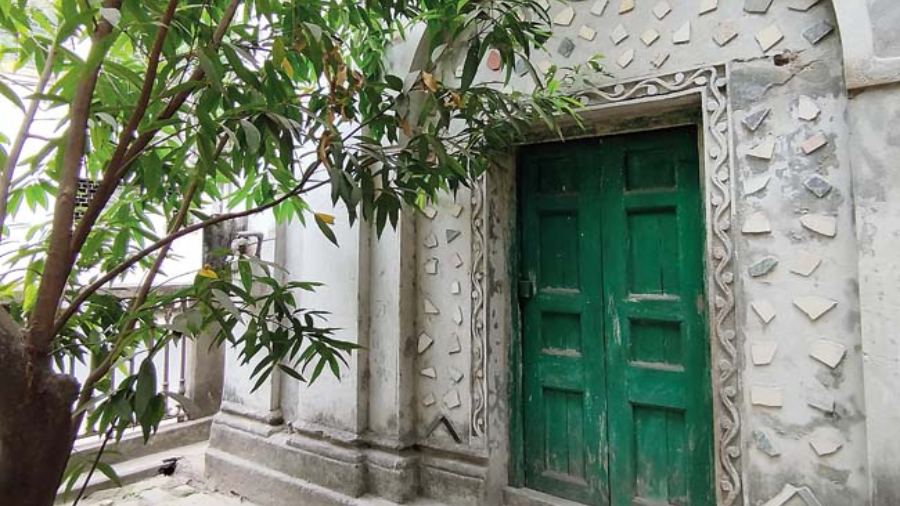 There is very little distortion with the wide-angle lens
Now to the elephant in the phone — video recording. You can't record 4K@30fps or 1080@60fps. It's because Snapdragon 695 SoC doesn't support it. Then why did the company go for this chipset? To keep pricing under control while offering 5G support. Since you will be having the phone for a couple of years, it is expected that 5G will become available towards the end of the year.
Should you buy it?
The design of the phone may appear unique for many because of the squared off sides and a unique rear panel that changes colour depending on how light falls on it. Packing in all the hardware in a glass body at this price is a good offering. Fact: Redmi hasn't cringed on design. The company has even bumped up charging speed. This time it's 67W and the 5000mAh battery easily lasts a day and with the fast-charger around you can juice up in no time.
At the same time there is a compromise. Out of the box, the phone has Android 11 even though it runs MIUI 13. One expects Android 12 at this price, especially because it has been a few months since it launched. But that has always been the problem with Google updates: Nobody knows when it will get implemented.
The challenge that Redmi has is justifying the slight price increase. If you are looking for a 5G-ready phone, sure it's on this device. In case you have no issues using a 4G phone, there is still Redmi Note 10 Pro Max. Like I said, it's about choices. Redmi Note 11 Pro+ 5G retains the core brand philosophy of power, performance and people-friendliness.
At a glance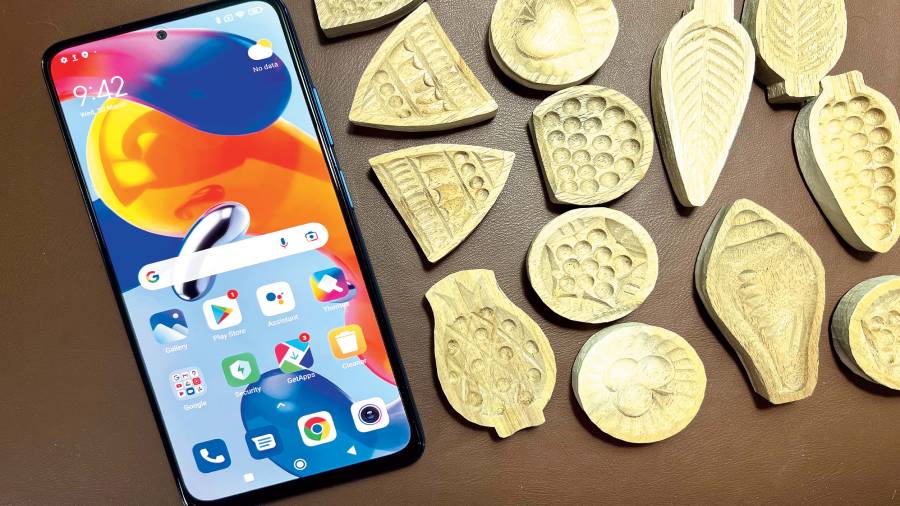 The phone comes with a big bright screen
Device: Redmi Note 11 Pro+ 5G
Price: Upwards of Rs 20,999 (6GB+128GB)
High notes
• Big, bright screen
• Stereo speakers
• Good GPU performance
• Premium design
• Fluid UI
Muffled notes
• Can't record 4K@30fps or 1080@60fps because the chipset doesn't support it
• Android 11 out of the box