June is that time of the year when we acknowledge the hardships the LGBTQIA+ community has had to face as well as celebrate their strength and uniqueness. It is extremely important for art to express Pride, and one of the most powerful mediums through which it is viable, is cinema. Queer representation in cinema may just help that bullied boy from school to feel less seen. Or it may validate the experience of that girl who feels different from the rest. LGBTQIA+ stories on screen pave the way for unapologetic storytelling and inclusive portrayal. Here are some of our picks...
Great Freedom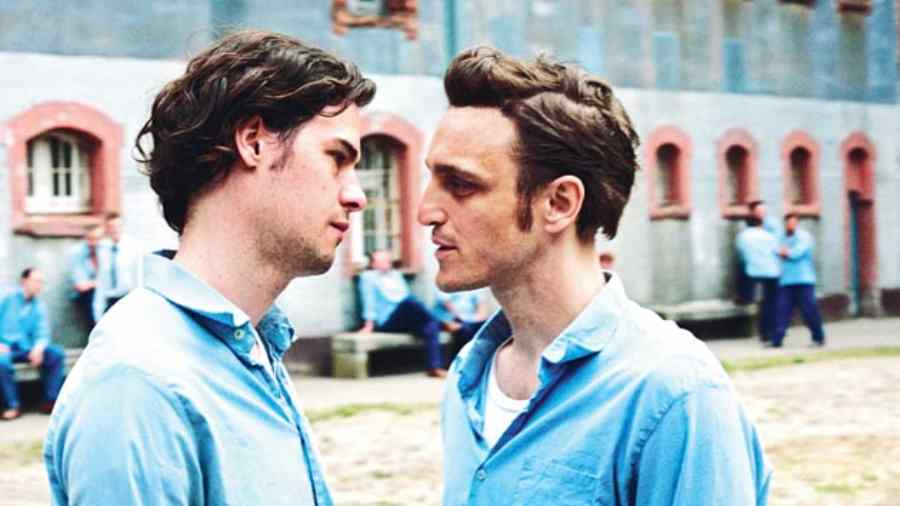 Franz Rogowski, the 'it' international actor of the moment who may remind you of a younger Joaquin Phoenix, gives one of his finest performances as Hans, a Jewish gay man sentenced to prison in anti-homosexual post-World War II Austria. Directed by Sebastian Meise, this unexpectedly tender and sensual movie takes us through Hans's decades-long journey in prison, unable to turn off who he is really is. Great Freedom is beautiful and oftentimes hopeful, and Rogoswki is simply unforgettable in it.
Badhaai do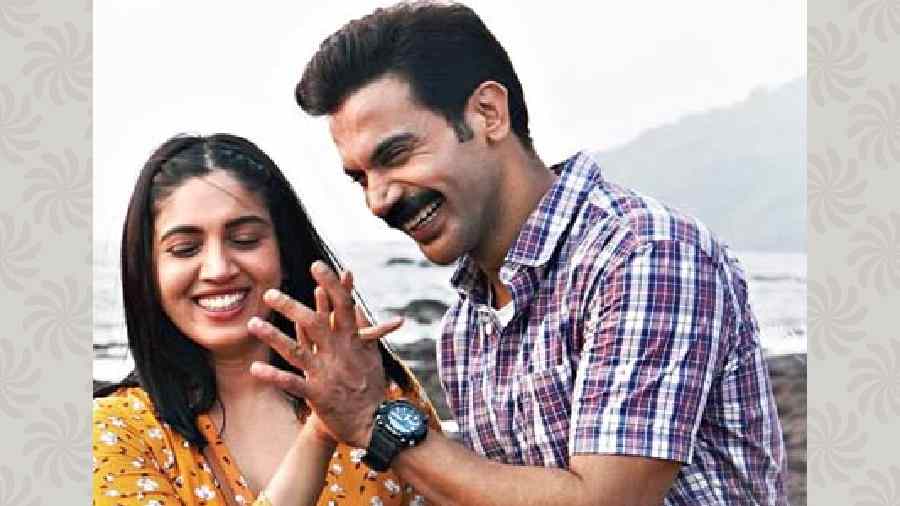 So much for queer representation in Bollywoood to finally be saved by a stellar Rajkummar Rao performance. In Badhaai Do, director Harshvardhan Kulkarni turns the focus on lavender marriages, with Shardul (a closeted gay man, played by Rajkummar) and Suman (a closeted lesbian, played by Bhumi Pednekar) entering into a marriage of convenience. Never preachy or sensational about its representation, Badhaai Do is propelled by nuanced writing about the deep-rooted stigma attached to homosexuality that treats it as no less than a disease. Then there is the winning turn from Sheeba Chaddha, who steadily steals the film as the mother with a heart of gold.
Beanpole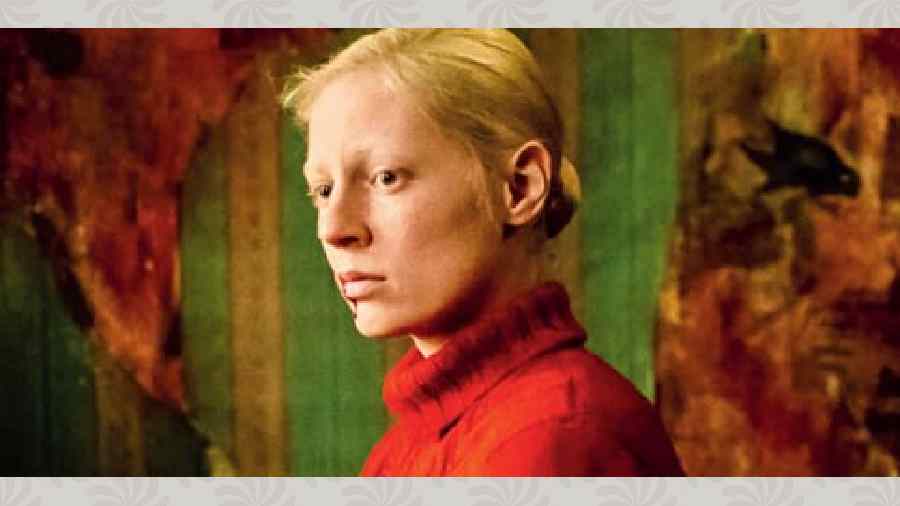 Russia in 1946. Shellshock. Trauma. In Russian wonderkid Kantemir Balagov's sophomore directorial, words take its own time to come out from the mouth. In the middle of the chaos, two female soldiers return from war and attempt to rebuild their lives in the ruins. Balagov and cinematographer Ksenia Sereda create long sequences that do not call attention to itself, and use a rich colour palette to tell a galvanisng story of healing connections that are build amidst unspeakable pain.
Cured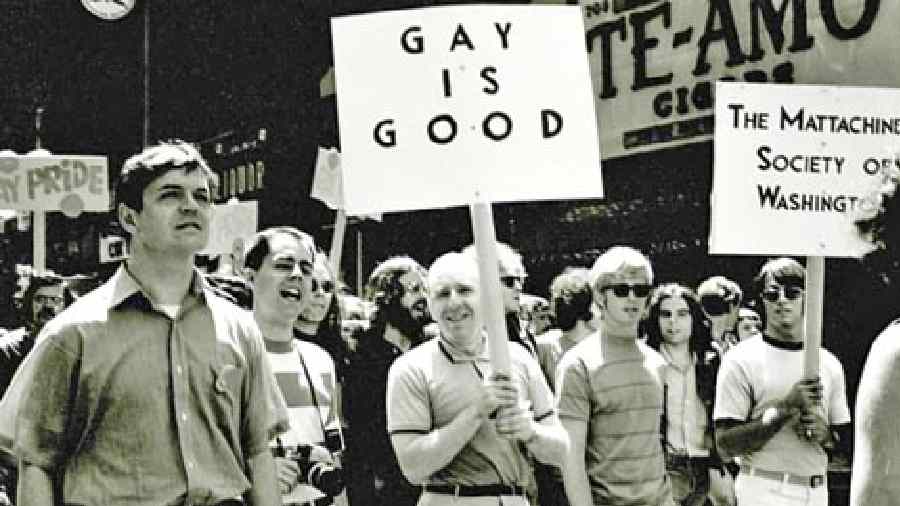 When the American Psychiatric Association decided to remove homosexuality from its list of mental illnesses in 1973, a small bunch of people living in the dark were suddenly free. Patrick Sammon and Bennett Singer's documentary, with archival interviews of psychiatrists, activists and doctors, Cured is a shocking look at the therapy techniques that included electric shocks and castration, to throw light on an indisputable part of LGBTQIA+ history. It's a deeply stirring examination of the roots of discrimination and hatred, traces of which are present even now.
The Handmaiden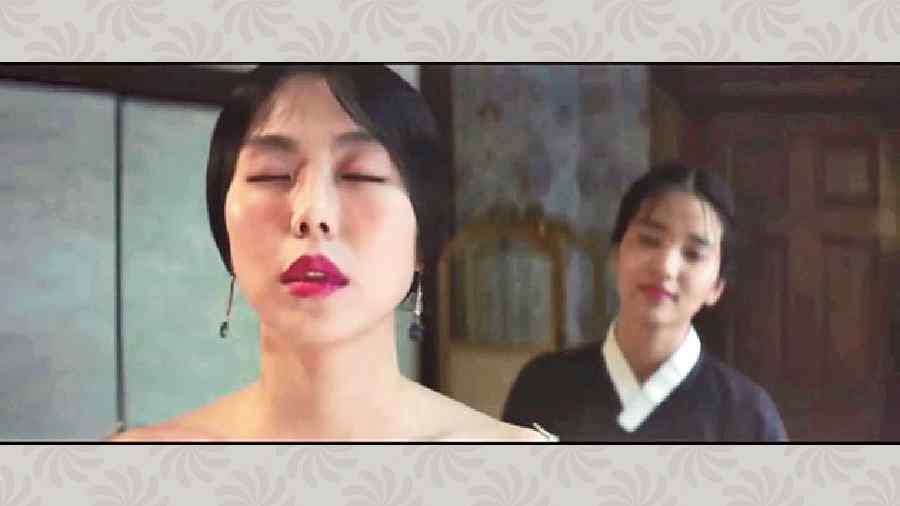 Adapted from Sarah Waters' Fingersmith, Park Chan-wook's The Handmaiden is a different kind of lesbian love story — one that will definitely get under your skin. At its heart lies the tale of Sook-hee (Kim Tae-ri), a cunning young thief who teams up with a conman masked as Count Fujiwara (Ha Jung-woo), to serve as a handmaiden to Lady Hideko (Kim Min-hee). Things don't go as planned in this twisted, hypnotic tale of lust and deceit. The Handmaiden is a perfect watch if you are aiming to invest in a thrilling, no-holds-barred ride.
Flee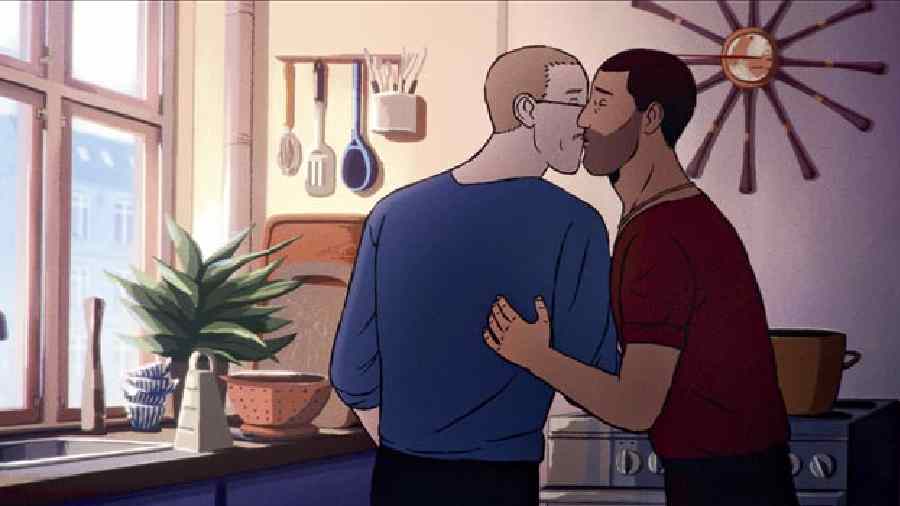 Danish director Jonas Poher Rasmussen's Flee created Oscar history early this year with three nominations. But this study of a gay refugee man coming to terms with his own past is so much more than its awards race. It tells the story of Amin (pseudonym used to protect his identity) who had fled Afghanistan during the civil wars of the 1980s and landed in Copenhagen, as interviewed by the director. His anonymity ceases to matter with the frankness of the conversations coupled with the committed animation. Steadily, Flee pulsates towards an unflinching character study of suffering and shame. Rasmussen has made a marvel of a film, extraordinary in every sense of the term.
A Fantastic Woman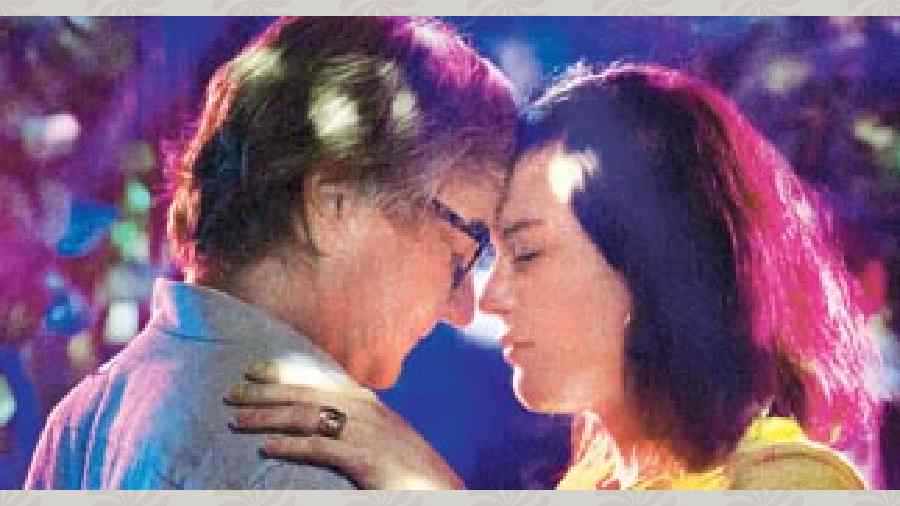 This Academy Award-winning film by Chilean director Sebastian Leilo gets it right. Visually and thematically rich, it focuses strictly on Marina, a trans woman who cannot even mourn the loss of her lover without facing humiliation and prejudice. Powered by a soul-baring turn from trans actor Daniela Vega, A Fantastic Woman is a deeply empathetic piece of cinema that examines the turmoil that Marina has to face because of her identity, both at a personal and institutional level.
BPM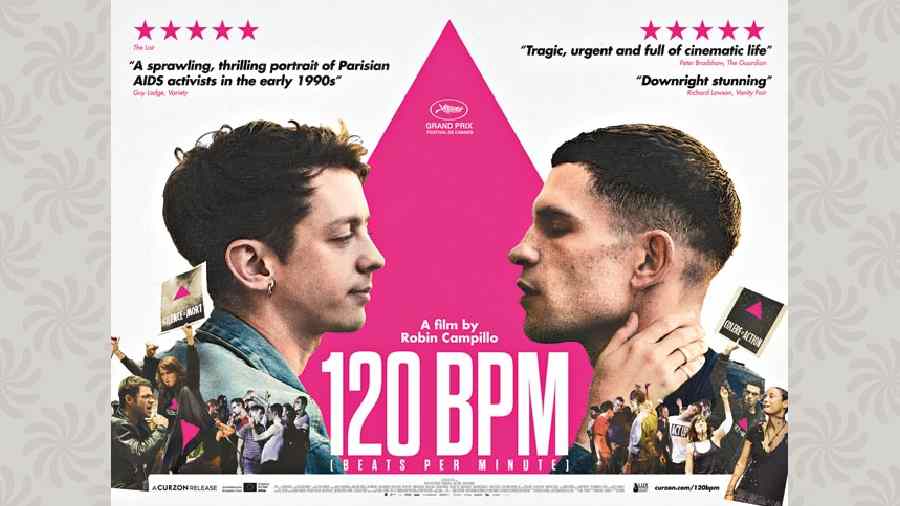 Ever since it premiered at Cannes to thunderous response and won the Grand Prix, Robin Campillo's BPM (Beats Per Minute) has become a modern classic in its own right. It stars Nahuel Pérez Biscayart in a powerful role as AIDS activist Sean Dalmazo, alongside Arnaud Valois and Adele Haenel. Fuelled by personal experiences of Parisian group activists fighting the government for sidestepping efforts to battle the HIV/AIDS epidemic, BPM is gorgeously performed and heartbreakingly hopeful. It is an urgent plea of a film, utterly unmissable in its sustained power.
A Perfectly Normal Family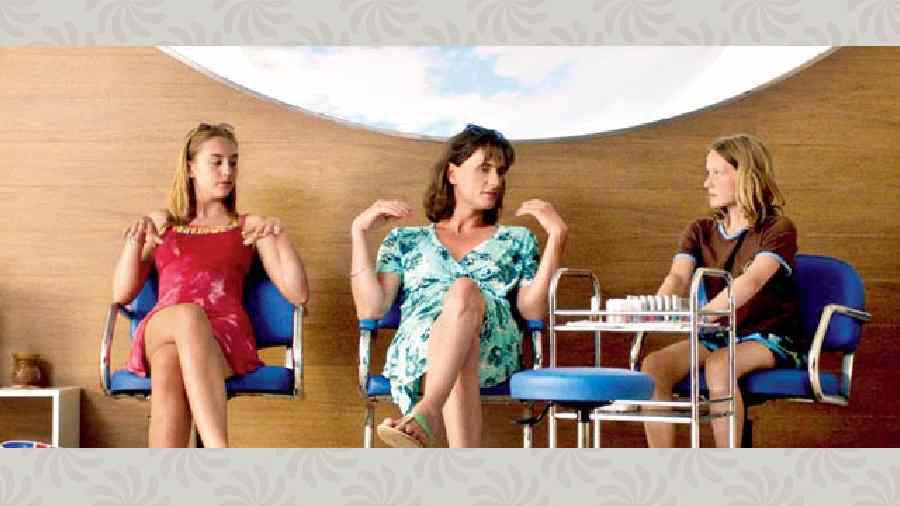 In Danish director Malou Reymann's brilliant debut feature that is inspired by his own experiences, a father transitions from male to female, altering the lives of his daughters forever. There is abundance of empathy and hope in this heartfelt drama that never resorts to sensationalism. Instead, the focus remains on the children as they are forced to confront such a huge shift in their lives without any warning. A welcoming, admirable feature that handles its characters with sensitivity and grace.
Sublet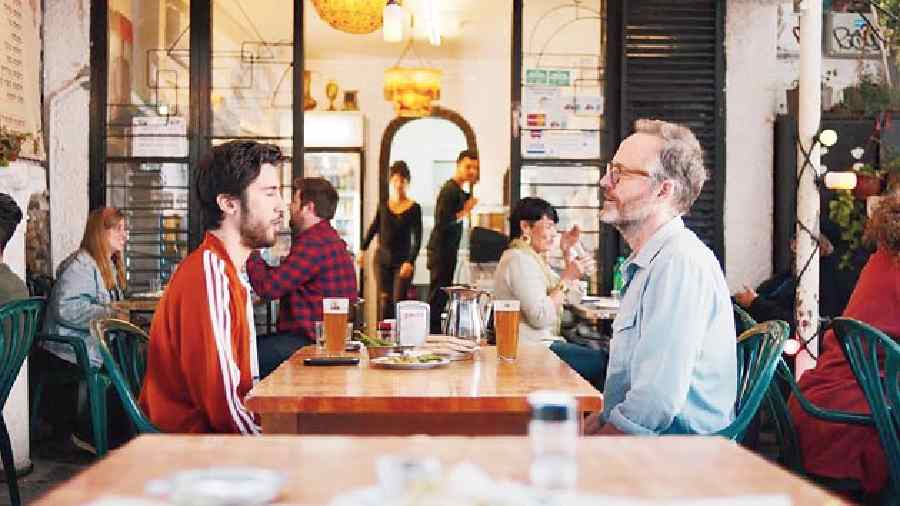 A middle-aged New York Times travel writer Michael (John Benjamin Hickey) arrives at Tel Aviv for his next column and he sublets the apartment that belongs to 20-something Tomer (Niv Nissem). Both couldn't be more different and yet they slowly start to bond over their respective outlook towards love and life, while exploring the city in its effortless beauty. Sublet has a soft, tender charm in its focusedness and finds sweet moments of cultural common ground. If you are looking for a queer film that is light and easy on the senses, Sublet won't disappoint.