Get Bing or be square. The message was simple at Redmond, Washington, on Tuesday night where Microsoft said it would "reimagine" its Bing search engine, transforming search in ways unthinkable, making it a part of our lives. Bing, Microsoft's Internet search engine, was launched in 2009 to shake up a space that was dominated by Google and a distant second by Yahoo. The latter has almost disappeared while Google today holds 93 per cent of the global search engine market share, according to analytics company StatCounter, or to the point that Google has become a verb.
Bing's revival is closely associated with the multibilliondollar partnership with the startup OpenAI, which is behind ChatGPT and DALL-E. Microsoft is incorporating a ChatGPT-like bot on the Bing home page. Users can ask questions and the response will be in sentences as if they were written by a human. The new technology — which will be available to a select few before being rolled out publicly — will help, Microsoft believes, to make Bing relevant again.
"We felt like this is a fundamental rethink. It does, in fact, remind me, even in the search category, of the transition from Alta Vista to Google. It does feel like that moment has arrived back in search. And we saw it early and we decided to bet on it all," Microsoft CEO Satya Nadella told reporters during the event at the company's headquarters.
IT'S A BIG DEAL
ChatGPT has become a fascination in recent times as the chatbot can answer questions, write poetry and deliberate on any topic. Think of it as a coffee puck but this one is full of excitement and zing that hasn't been seen in a long time and it comes in the middle of the biggest job contraction in at least 15 years in the tech industry. ChatGPT has conjured up the same degree of enthusiasm as did the arrival of the first iPhone, the Google search engine and the Netscape web browser. Microsoft has got its bet right from day one. The company first invested a billion dollars and now it appears the figure is $13 billion, which is needed to build AI technology.
"This technology will reshape pretty much every software category that we know," said Nadella. He added that "a race starts today in terms of what you can expect".
For Microsoft, it's a big moment. The company missed out on browsers, missed the shift to mobile computing and missed out on the early days of the search-engine war.
AI POWER WILL BE EVERYWHERE
Microsoft is a part of all our lives. We use the company's software, like Microsoft 365, Windows, Outlook and the Internet browser Microsoft Edge. During the event, Yusuf Mehdi, a corporate vicepresident at Microsoft, used a new conversational interface to search for a 65-inch television suited to video games. As the service listed televisions, he asked it to pare the list to the cheapest models. It quickly did, The New York Times reports. Next, he used the chatbot to plan a Mexican vacation and research Japanese poets. Mehdi asked the system to translate results from Spanish to English and then show a particular haiku poem.
The all-improved Bing is based on an OpenAI model that's more accurate and relevant than what's currently in its ChatGPT software. What is very different from what we have seen on ChatGPT so far — it now has Bing's vast knowledge of the Internet.
"With pretty much all computer interaction going forward, you'll start with a draft. That doesn't mean you don't get to inspect the draft, approve the draft and redefine or edit the draft," Nadella has told The Wall Street Journal.
Microsoft is taking the OpenAI integration far beyond Bing. The company also unveiled a new version of Edge web browser that offers its own chatbot service. After loading a news release, Mehdi asked the bot to offer the gist of a document, and asked it to write a social media post about the new Bing search engine and generate a piece of computer code for a new software programme.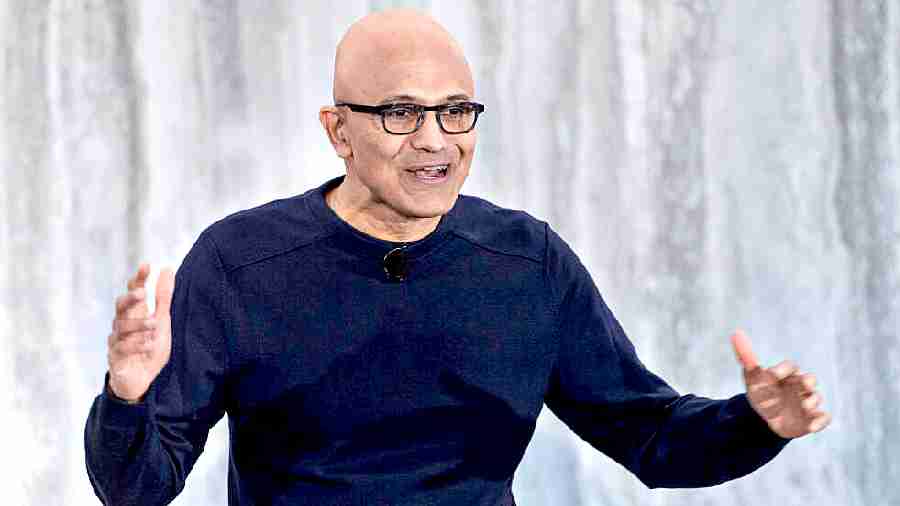 Microsoft CEO Satya Nadella speaks about the AI-driven future of Bing, Edge and other products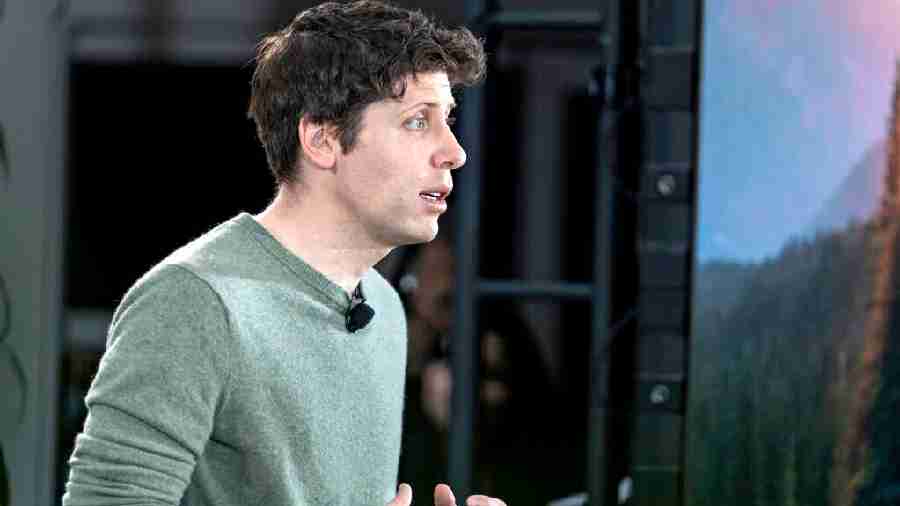 OpenAI CEO Sam Altman speaks to the media during the introduction of the integration of the Microsoft Bing search engine and Edge browser with OpenAI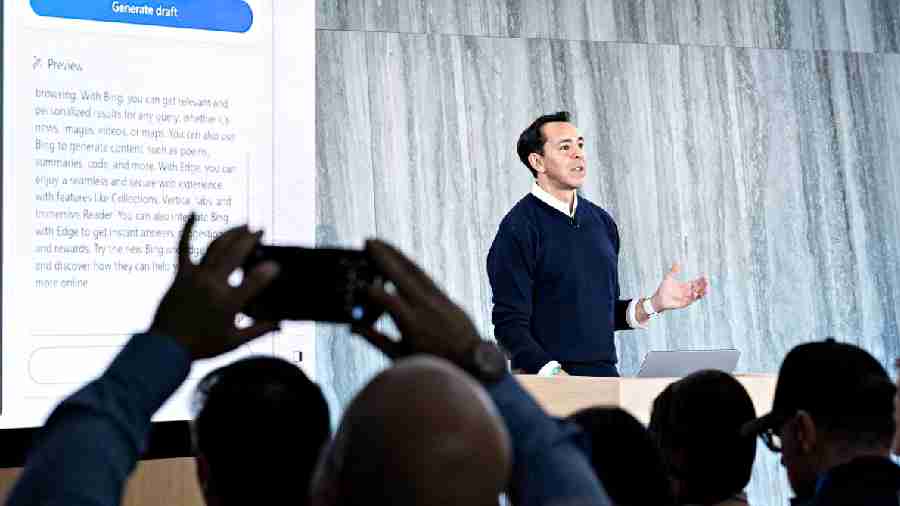 Yusuf Mehdi, Microsoft corporate vice-president of Search, demonstrates how OpenAI will integrated with Bing
Microsoft Edge is a very powerful browser and lately, there has been a surge in usage. So why not put the new Bing button in the upper-right corner? Click to launch a panel of AI tools for the web. You are reading an article using the Edge browser but would like a synopsis of it. Ask the chatbot to bring it all down to five bullet points. Or bring a five-page earnings report to a few bullets. Words? What are those?!
The panel's compose tab will ask the chatbot to write whatever you it to, like an email to your HR department or a job application. Further, you can select a tone (funny, professional, enthusiastic), length and even format (email, blog post, bulleted list).
Nadella has said there is a safety net to prevent hate speech and other harmful content and that Microsoft has prioritised AI responsibility and safety. Microsoft said enough thought has been put into making the model safer, including working with OpenAI technology as an adversarial user to try to find potential problems in the system. A similar set of tools are also coming to Microsoft Office though a timeline hasn't been announced.
One needs to remember that the changes will have an impact far beyond what you search for. It will affect websites and ads built around searching for information. There will be debates about copyright and plagiarism.
THE COMPETITION
Google has been keeping a low profile while ChatGPT is doing all the talking. No longer. Google has announced its chatbot called Bard. The company has said it would begin testing its new chatbot with a small, private group on Monday before releasing it to the public in the coming weeks. In a blog post, Sundar Pichai, Google's CEO, said: "Soon, you'll see AIpowered features in Search that distill complex information and multiple perspectives into easy-todigest formats, so you can quickly understand the big picture and learn more from the web: whether that's seeking out additional perspectives, like blogs from people who play both piano and guitar, or going deeper into a related topic, like steps to get started as a beginner. These new AI features will begin rolling out on Google Search soon."
Meta, Facebook's parent company, shouldn't be ignored. It's, in fact, one of the first companies to embrace artificial intelligence. Meta's chatbot BlenderBot failed and then came another Meta AI project called Galactica, which was pulled down after just three days.
Apple will hold its annual in-house AI summit at the Steve Jobs Theatre this month. It's an annual event described as a 'WWDC for AI' but only for Apple employees. It's tough to predict what Apple is working on. You can put a thousand Apple employees in the room and by the time they leave, all the secrets get locked up. Apple has been adding a lot of AI and machine learning-based features to its devices recently. Maybe during WWDC 2023 Apple will announce something substantial.
CHATGPT VERSUS BARD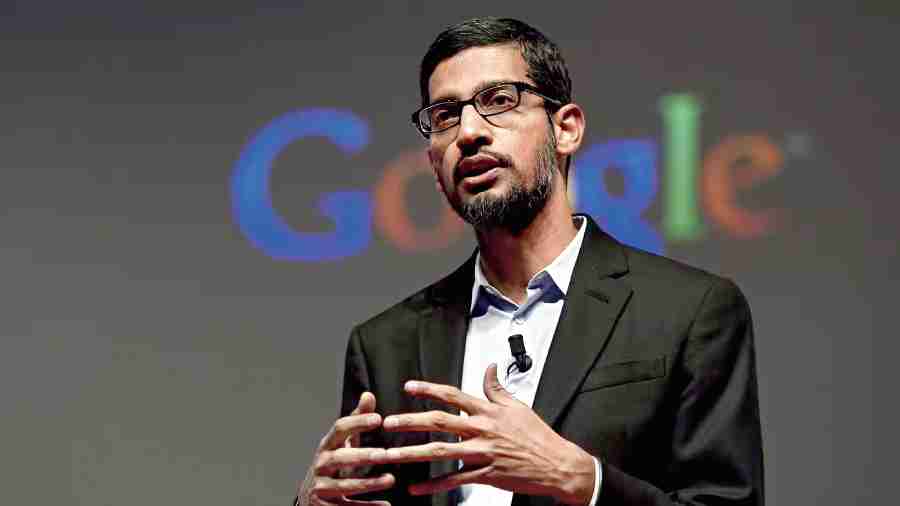 Sundar Pichai, Google and Alphabet CEO
■ Google's chief executive, Sundar Pichai, said Bard could answer a query about how to explain new discoveries made by Nasa's James Webb space telescope to a nine-year-old. It can also tell users about the best strikers in football "right now". Basically, Bard can work on information that's current. ChatGPT in itself didn't have access to current information but with Microsoft's Bing coming into the picture that might change.
■ ChatGPT is already public and a version of it will be incorporated into Microsoft's Bing search engine, Edge browser and Microsoft Office. Google is yet to make its AI chatbot called Bard public.
■ Google has several AI technologies, such as LaMDA, PaLM, image generator Imagen and music creator MusicLM. OpenAI is only getting started.
TRANSFORMATIVE POWER OF AI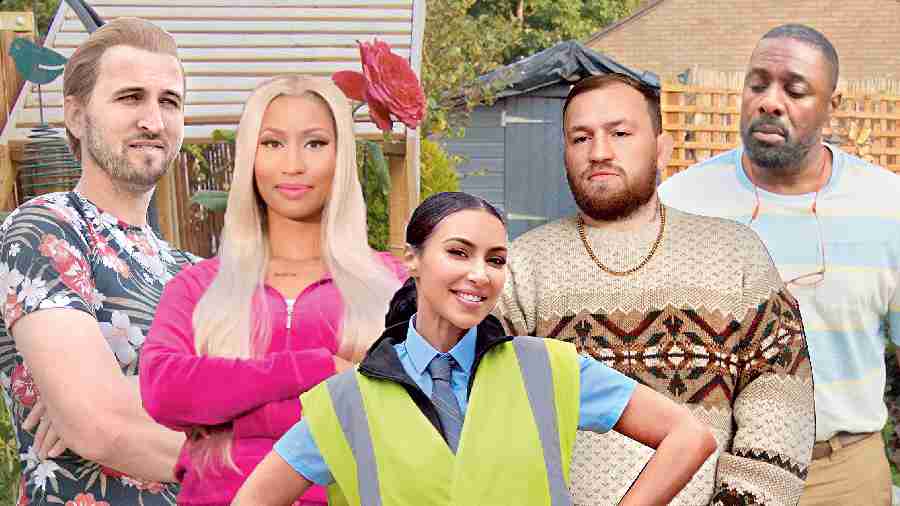 Celebrities including Harry Kane, Nicki Minaj, Kim Kardashian, Connor McGregor and Idris Elba have been given the deep fake treatment in ITVX's Deep Fake Neighbour Wars
■ ITV has created a sketch show based on deepfake representations of celebrities. ITVX's Deep Fake Neighbour Wars is a breakthrough in television's use of AI — in the show, the likes of Nicki Minaj, Tom Holland and Idris Elba appear.
■ BuzzFeed will reportedly use OpenAI technology to enhance its quizzes and personalise some content. The company's chief executive, Jonah Peretti, said humans would provide ideas and "cultural currency" as part of any AI-powered creative process.
■ AI is being used to de-age actors.