For most people, the tablet remains a second device, marked for multimedia consumption, reading books, listening to music, videoconferencing, scanning recipes… that seems like a lot and frankly, it is a lot. It's also a demand to keep these tablets inexpensive.
Sure, we have gone back to in-class teaching and back to office. But that doesn't mean videoconferencing days are over. Further, we are travelling once again, which means we need another device to get these "other" things done.
There are few under-20K tablets that can deliver all these things without slowing down or making the user feel like throwing the device into the garbage bin. We recently had an opportunity to review the OPPO Pad Air over a few weeks. Instead of putting out a review in a hurry, here is our experience with it over three weeks. And frankly, those in the Android ecosystem may not need anything more than this device.
The name is surely a nod to Apple products and so is the slimness and finish of the product, but make no mistake, this is Android but Android at its usable best. Over the years, Android hasn't really shown keen interest in making tablets popular and many of the apps don't work well in the big format. So companies continue to make software tweaks to make Android apps work flawlessly on tablets.
What we like about the OPPO tablet is that it's far better than most Kindle devices and most cheap tablets, yet the pricing hovers around the 17K mark. OPPO Pad Air is not about top-tier hardware but about what it can do. Plus, it is a tablet that's meant as much for adults going about their routines as it is for children who need to attend online tutorials.
What you can do with it
At the heart of the tablet is the Snapdragon 680 processor, which is known to support a lot of games played on medium setting. This is not a gaming tablet; more of a device to keep you connected.
One of the things you can certainly do for hours is watch films. The 10.36-inch-2K-display is bright enough (360 nits) for most use cases, especially if you are using the tablet inside cafes or during commute. The bezels are just about enough to allow you to have a good grip over the tablet. And the size is just right to slip into any bag. The presence Dolby Atmos makes the tablet deliver a good audio experience while streaming. That's not all. The Bluetooth audio codec supported here includes SBC, AAC, aptX, aptX HD and LDAC… basically everything you can ask for on a device meant for content consumption. Though a 3.5mm headphone port is missing, you can still get all the essential support to take wireless audio listening to a new level.
Another use case would be reading books. It's a beautiful screen that comes with "Eye comfort" setting. It's tablets like these that are giving the Kindle a run for its money. Frankly, what exactly is the use case of a Kindle device in 2022? Some, of course, want dedicated devices for each task but when you are travelling you wouldn't like to carry more than two devices.
Third, videoconferencing. It's interesting that OPPO has taken the same path as Samsung when it comes to the placement of the front-facing 5MP camera. It's in the middle of the long, right bezel because we usually hold a tablet in landscape mode. The camera is good enough for video calls and the microphone cuts off most background noises. There is a passable 8MP rear camera but who uses a tablet to take photographs? Well, barring a few politicians who have been spotted doing this.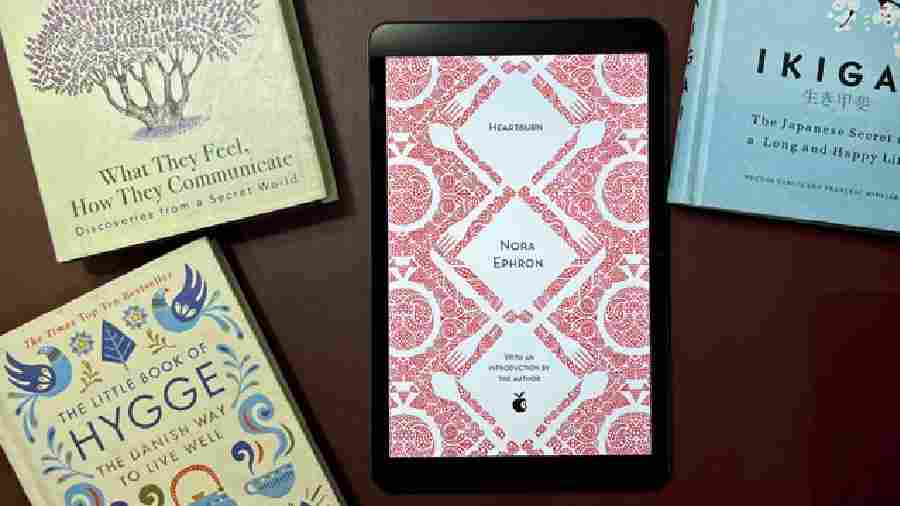 The device caters to the needs of adults as well as school-going children
Should you buy it?
Out of the box, the tablet supports Android 12 (runs ColorOS version 12.1) and I have already received one update. OPPO is trying hard to make multi-tasking possible even on an inexpensive tablet. You can run two app pages on the same screen, split the screen into two, drag and drop files, and so on. And having 7,100mAh battery means you can easily use the device for hours. Two things to remember: There is no GPS support, so for navigation you have to use Wi-Fi triangulation technology. Second, there is only the Wi-Fi version of the tablet. OPPO Pad Air is the everyday Android tablet for almost everyone.
At a glance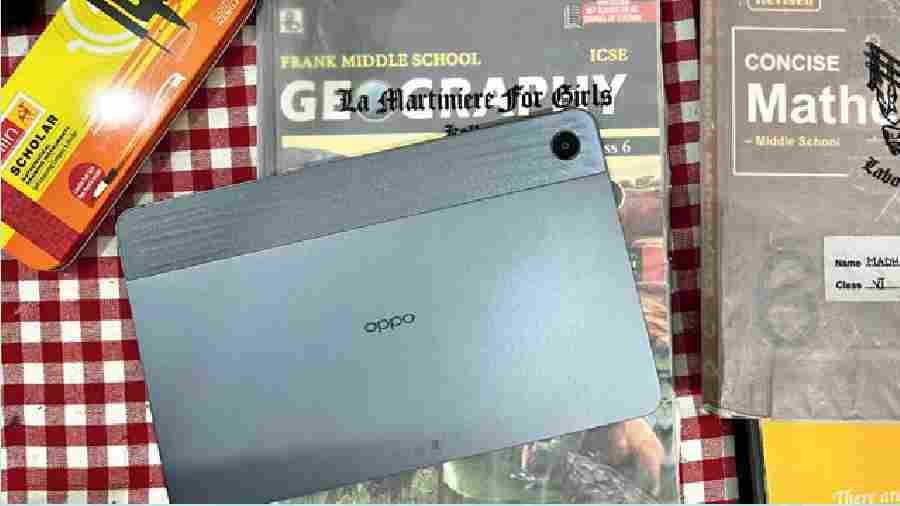 The tablet is perfect for reading books
Device: OPPO Pad Air
Price: Rs 16,999
High notes
Screen is perfect for content consumption
Supports stylus (not in the box)
Good for videoconferencing
Muffled notes
No 3.5mm headphone jack
Only Wi-Fi version available