If you are wondering how to cleanse negative energies, then you should definitely know about the two healing techniques: Lama Fera and Reiki Grandmaster.
Most of the time the environment, people's behaviour, and many more can carry negative energies in our life. Living life in this way is never a good option, hence, we should immediately focus on it and work on a way to heal it. There are two major healing modalities that help to bring back the balance of body, mind and spirit, those are Lama Fera and Reiki Grandmaster.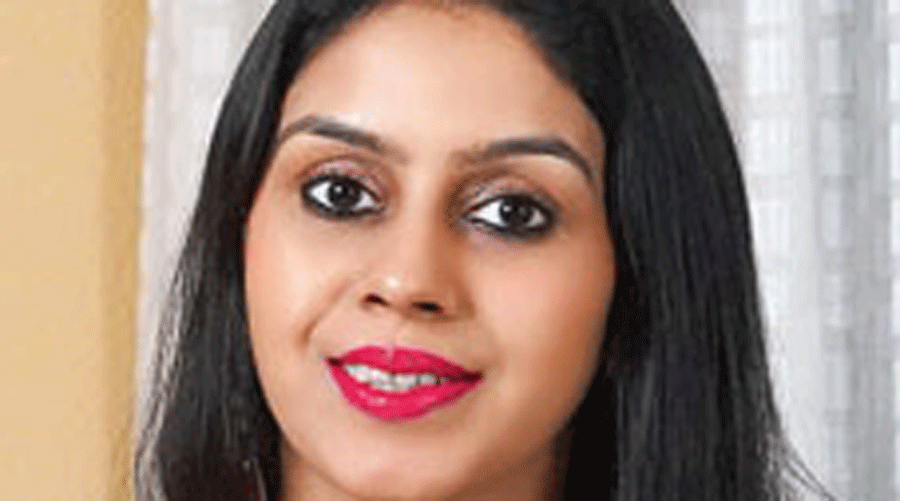 Nehha Aadittya Fatehpuria.
Pictures courtesy the author
Lama Fera
Lama Fera is a powerful healing technique of ancient times started by the Buddhists of the Himalayas. Lama and Fera, both the words are distinct and have their own significance. Lama means the follower of the Buddhist philosophy, and Fera means incorporating it fully into one's life.
This therapy takes place at home and helps to clean the energy flow system of the body on a mental, physical, emotional and spiritual level. This technique of healing includes mantras, symbols and their vibrations. Only the ones learning the Lama Fera therapy are aware of the 12 symbols used to cleanse the negative energy from a human body, this cannot be disclosed to anyone else. The healing process includes Lord Buddha's intervention to resolve the situation. The healing energy flows through the healer to the person who needs healing.
The practitioners of Lama Fera believes that because of their spiritual practice they are elevated from mental and emotional healing. Also, if required, now the Lama Fera practitioners can receive healing for themselves.
Benefits:
⚫ This therapy helps in eliminating tension, fear, anxiety and depression.
⚫ Through meditation, it improves memory and concentration power.
⚫ It increases willpower and helps eliminate negative energy and evil spirit.
⚫ Lama Fera therapy is really very effective for people suffering from a disease.
⚫ It is beneficial for people suffering from health, property, business, career, and relationship issues as it strengthens their physical and mental strength.
⚫ Anyone who goes through the process of Lama Fera feels a change in the energy levels and feels more self-assured, agile, and alert.
⚫ The sacred mantras used in the Lama Fera session are believed to have originated from Lord Buddha. This therapy is very similar to that of divine energy.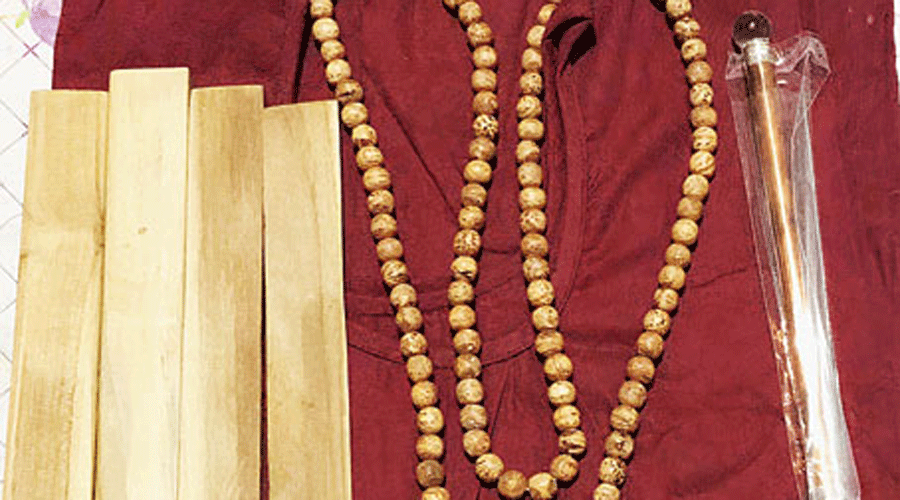 Therapy helps in eliminating tension, fear, anxiety and depression.
Pictures courtesy the author
Reiki Grandmaster
Reiki is an age-old form of natural healing rediscovered in Japan more than a century ago. Reiki is a Japanese word which means "Rei" or universal world and "Ke" means energy. It helps to activate the healing process in the body by reducing stress and balancing the body. Reiki has also been adopted in numerous hospitals for its speedy process of reducing pain and recovery time of the person.
Reiki is not connected to any religious practice in particular. It is a powerful energy healing technique which is led by spiritually guided life force energy. Reiki is a life force energy that flows through everything that is alive. A person is supposed to be in a positive and good state of mind when the energy within him is strong and free-flowing. If it is not so the person himself feels to be emotionally and physically imbalanced.
It is a very beneficial therapy and can be used in all situations and places. Several basic benefits of Reiki include profound relaxation, eliminates energy blockages, cleanses the body, and raises the body's vibratory frequency. It is a very powerful scientific art to capture and activate the energy to keep the body and mind balanced. Reiki sessions are helpful in healing physical, mental and emotional energies. It helps to bring wellness to one's body along with curing illness.
Nehha Aadittya Fatehpuria is a heal your life transformational leader, prosperity and manifestation coach and certified numerologist. She is also a Lama Fera therapist and Reiki Grandmaster. She can be contacted at 9903474767 or at Neha071004@gmail.com