In the latest episode of HBO's drug-addled teenage drama Euphoria, Rue Bennett (Zendaya) curls up in pain on the floor of her bathroom, crying in a fetal position from pains of withdrawal from drugs. It is the sixth episode of the second season of the show that has been touted to be a cinematic marvel and a chaotic overestimation of teenage troubles, under the same breath –– often, by the same people.
It is in this episode that Maddy (Alexa Demie) is found in the very same position on her bed, after being threatened with violence by her ex-boyfriend Nate (Elordi Jacob). For those watching carefully, this fetal position marks a change in the characters, an ignoble restart to life at 18. This, coupled with Zendaya's ominous words at a recent interview, give the viewers hope that one may get to witness a positive turn of events in the episodes to come.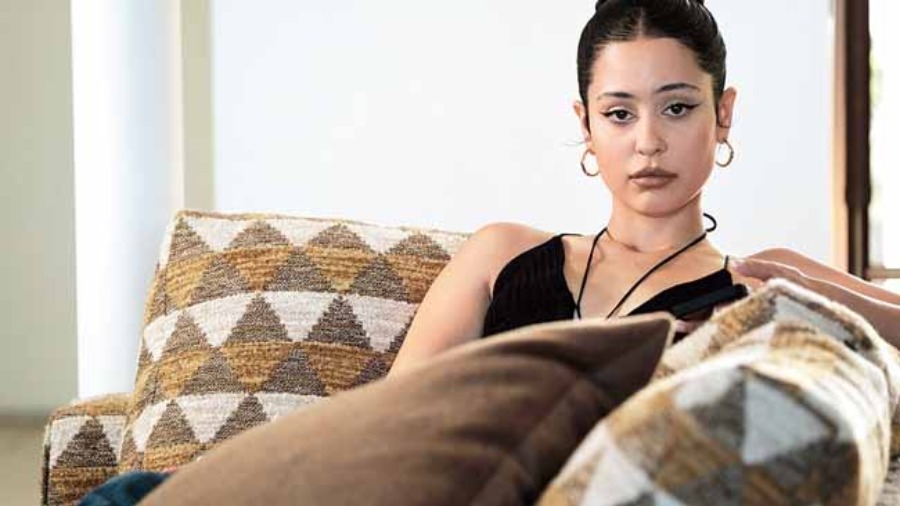 It is a woman's universe in Euphoria and leading the pack with daunting confidence is Alexa Demie in her role as Maddy who gets jilted in love by her longtime boyfriend Nate
Yes, this is a story of a bunch of high-school children who navigate troubled waters of drug abuse, child pornography, sexual trauma, gun violence and parental abuse, with education thrown in somewhere there too but not explicitly shown on screen. Sam Levinson's Euphoria is ambitious in its portrayal but falters in its story-telling. It dramatises the problem to the extent that it reiterates it instead of alleviating it.
The storyline of Euphoria is as chaotic as its characters. Rue is the main narrator of the show, vocalising her classmates' truth in a deadpan tone. Not able to get over her father's untimely death, she has tried to cling on to various facets of her life with the hope of finally emerging clean. Her lying and relapsing find their ultimate moment in the fifth episode of this season as she jumps out from a moving car and ends up at a drug lord's house for help. She finds love in Jules (Hunter Schafer), a newbie at their school, a trans woman who wants love and yet frequently ends up in bed with unknown older men found off dating apps. The other ensemble cast includes Rue's childhood best friend Lexie (Maude Apatow), her silly-in-love, sexy older sister Cassie (Sydney Sweeney of The White Lotus fame), her best friend Maddy (Alexa Demie), and plus-size cam girl Kat (Barbie Ferreira).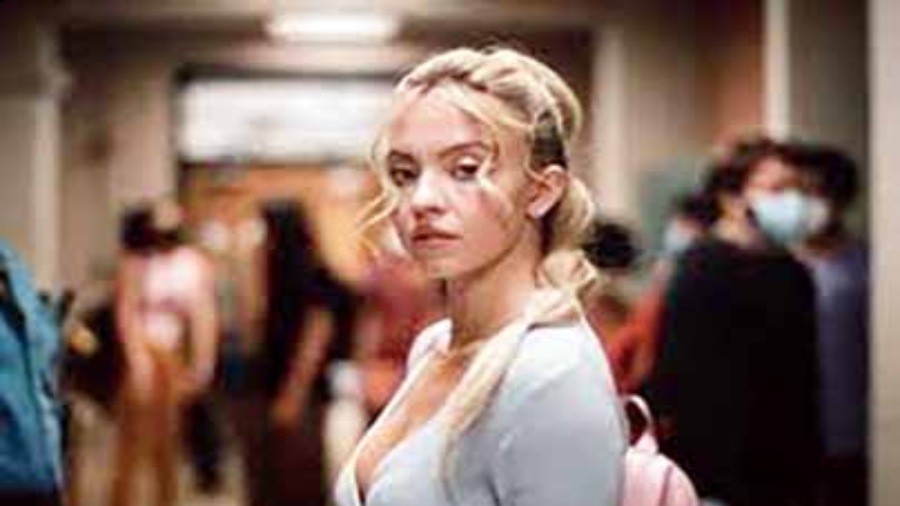 Sydney Sweeney, the breakout star from the show The White Lotus, plays a lovestruck best friend in the show whose epic breakdowns in the second season are worth writing home about
Women rule the Euphoria universe. These women falter, pick themselves up and keep moving in the face of adversities that should never befall an 18-year-old. These women have an agency that does not require reclamation –– it was always there in their good and bad choices. The men in Euphoria are often just tools to progress the storyline, playing foil to the plans of the women of the show. However, with six episodes in, the second season is increasingly feeling like one of Rue's drug cycles –– repetitive and getting nowhere with hopeless and empty promises for the future. The fault lines in the story are in perfect harmony with heightened cinematic experiences –– the story gets nowhere and the visuals get trippier. Euphoria becomes the perfect victim of getting distracted from the story to focus on the execution, or vice versa!
However, the hooks still remain strong enough to continue to pull viewers in, with the latest episode competing with Super Bowl and still managing to stand on its own, pulling in 8.3 million viewers. The show has underage drug dealers with ethics so strong that they become favoured characters on it. Fezco (Angus Cloud), who sells drugs to the town with his brother Ash, shows strong resolve and refuses to provide Rue, who he deeply cares for. In the latest episode, we see the unlikely relationship between bad boy Fez and good girl Lexie slowly start to blossom, the seeds of which were sown a few episodes back.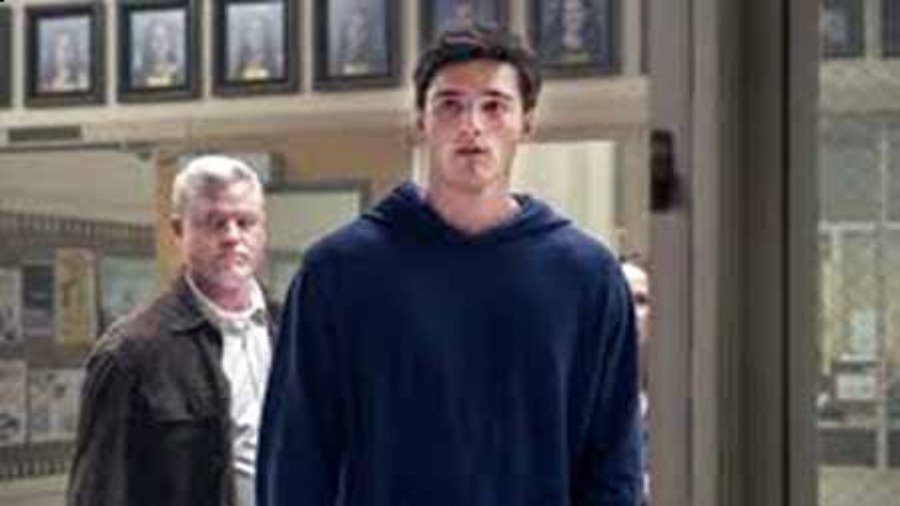 You know an actor is successful when his role as an anti-hero leads to pure hatred and then pity from viewers. For Jacob Elordi (right) and Eric Dane's father-son duo, it's a toxic match made in hell.
Creator and writer Sam Levinson loosely based this show on the Israeli eponymous mini-series and found himself making edits and changing paths as they shot. While Zendaya admitted that the fifth episode of Rue's breakdown was the most difficult to shoot, chapters are closing in the sixth episode.
The fashion on Euphoria definitely proves to be another hook for the show with clothes as eclectic and inappropriate for school as drugs in the hands of a 12-year-old. Triggering a small social media revolution, the TikTok generation found themselves recreating iconic looks from the show. It has also triggered parents around the world who are struggling to prevent their children from being influenced. Zendaya has defended her stance on the show saying it is not here to moral police and show people the right path, but to let youngsters know that they are not alone in their troubles. However, it's difficult to imagine a drug-addled brain of a teenager somewhere taking solace in Rue's artistic relapse in an effort to feel less lonely.
Each episode is based on a single character from the show in the first season, focusing on their past and the connection between that and their present actions. Notable with his presence is Cal Jacobs, played by Eric Dane of Grey's Anatomy's 'McDreamy' fame. His double life forms a strange glue that holds multiple narratives together in the show.
Euphoria, which streams on Disney + Hotstar every Monday morning, has now been renewed for a third season. The show, which began in 2019, had to take a year's break due to the pandemic and came back with a completely different storyline from the one originally intended for the second season. The only portion true to the original plan was episode five, we hear. Added to that are Sam Levinson's frequent mind changes along the shoot, resulting in different outcomes, as admitted by the cast. No one really knows where Euphoria is headed, if at all anywhere, with its slow pace in season two but it sure has us addicted and wanting more –– much like the characters in the show.
Which is your favourite show dealing with teenage troubles?