Jung Hae-In
L is for the way you look at me… is what the Snowdrop star has fans around the globe chanting as he captivates them with his acting skills and expressive eyes. Hae-in's role in While You Were Sleeping as Officer Han Woo-tak brought him overnight fame and ever since he has been warming hearts and pioneering the melodramatic romance lead scene. Soft smiles and expressive eyes, Hae-in is known for his scenes where his eyes convey it all, if not more. Despite reigning the romance scene, his colder characters have shot through our hearts too. His explosive, roof shattering chemistry with BLACKPINK's Jisoo in Snowdrop is what's keeping us going this winter.
Binge it: Snowdrop, Something in the Rain, D.P.
Hwang In-yeop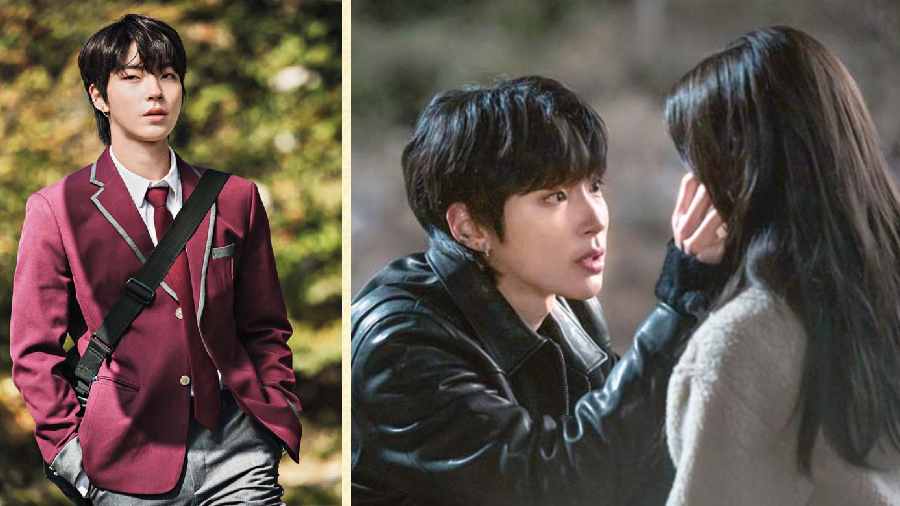 "I'm not competitive. I don't naturally think that I have to win or have to stand out", In-yeop told Marie Claire in a deep and reflective interview. Well, what we have to say is that he doesn't have to because there's no competition when it comes to the place he has bagged in our hearts. The actor had a breakthrough with his role as the cold but soft delinquent Han Seo-Joon in the televised adaptation of True Beauty that had us swooning and laughing all along. For the major part of 2020, In-yeop broke the Internet as a strong contestant of the question "Team Han Seo-joon or Team Lee Su-ho?" We're glad to see this model-actor finally get the recognition he deserves not just for his jaw-dropping visuals but his acting too and we cannot wait to see him in Netflix's The Sound of Magic opposite Ji Chang-wook.
Binge it: True Beauty, 18 Again.
Gong Yoo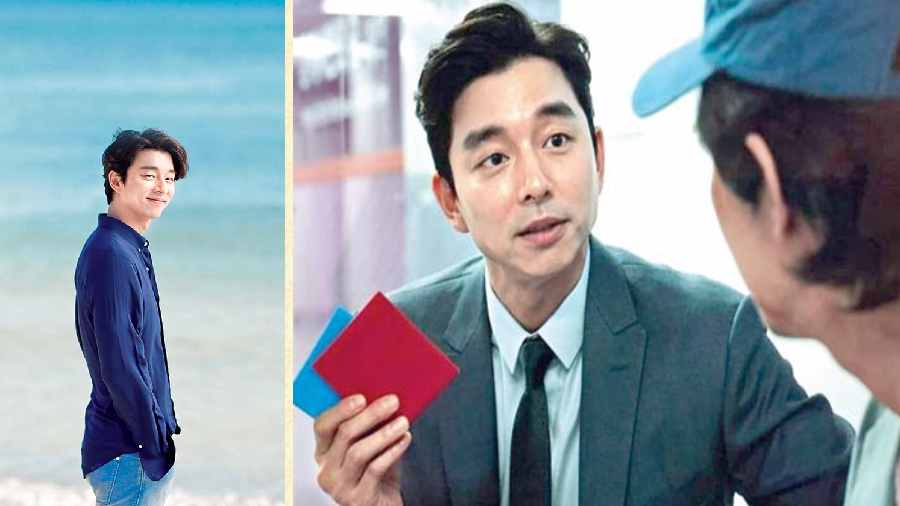 The Goblin that stole our hearts and the one we were rooting for the most in Train to Busan. Gong Yoo has had us wrapped around his finger for over a decade. One of the few K-actors that have remained evergreen (remember the Squid Game cameo that went viral on reels?), Gong Yoo's power is no joke. The actor is also known for his outstanding private philanthropy and generosity which has also garnered a lot of attention. From unique and captivating projects to memorable and versatile characters, the star from Busan breathes the art and draws you in. We all wish we too were serenaded by him while Stay With Me plays in the background.
Binge it: Squid Game, The Silent Sea, Guardian: The Lonely and Great God, Coffee Prince, Silenced.
Song Joong-ki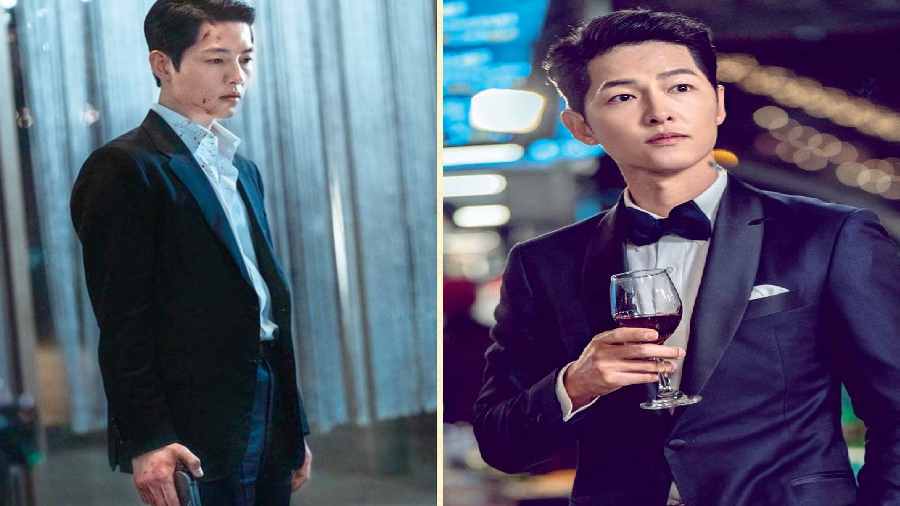 This one has pretty much cemented himself in our minds. You cannot deny the popularity that Descendants of The Sun garnered in solidifying the K-drama game globally, consequently, it only amplified our attention on lead star Song Joong-ki. Joong-ki, also nicknamed "Flower Joong-ki" for his pretty-boy looks, was also dubbed to be the "Korean Di Caprio". We were left in awe with his titular character Vincenzo in the 2021 drama of the same name, where he underwent training to master Italian for his role as consigliere in the mafia. From action to tear-jerking roles to dark and humorous roles, there is no denying that Song Joong-ki is the 'Big Boss' of not just the industry but for fans globally. We're definitely keeping an eye out for his next release.
Binge it: Vincenzo, Space Sweepers, Arthdal Chronicles, A Werewolf Boy.
IU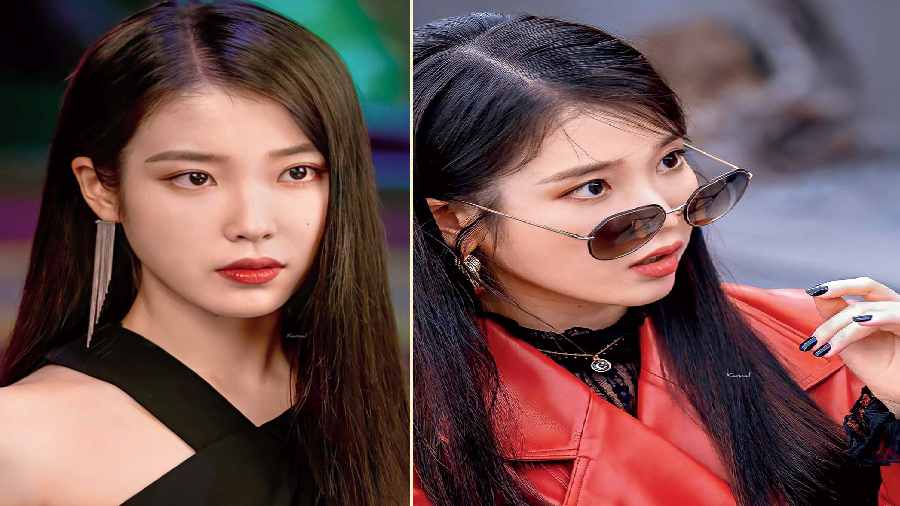 Korea's little sister has consistently taken everybody's breath away with every comeback. The chart-topping singer has been adored by all not just for her out-of-the-world looks and angelic voice but for her exceptional acting skills that have left us all enamoured. While her first lead role was in Dream High, it was her role in Moon Lovers: Scarlet Heart Ryeo that solidified her place in K-dramaland. From the determined Hae-soo to the despaired Ji-an and feisty Man-wol, IU has played some of the most iconic roles in contemporary K-dramas. It comes as no surprise to us that she's also the idols' idol, named as the celebrity crush of many famous stars including BTS' Jungkook. We couldn't agree more.
Binge it: My Mister, Hotel Del Luna, Persona and Moon Lovers.
Lee Jong-suk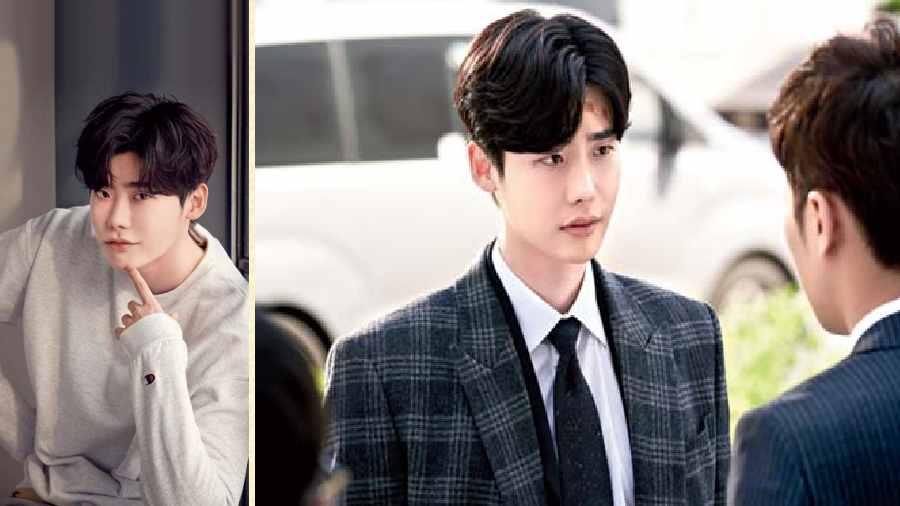 If you haven't seen prosecutor Jae-chan from While You Were Sleeping being an absolutely adorable goofball, we recommend you drop everything right now and do so to get an idea of the range of emotions that Lee Jong-suk can offer you in a scene. One of the most critically acclaimed, Jong-suk has never failed to make our hearts beat faster with his boyish charm, fatal smile and twinkling eyes. Whether it be Doctor Park Hoon's absolute disregard for rules or Kang Cheol's unbeatable sass, we've been presented with memorable characters that compete to trump the other. But don't let that smile deceive you, this angel can also play the devil very well (we're remembering the absolute terror he was in VIP), and we'll tell you the duality hit us like a truck. We are excited to know that he is finally making his comeback post his enlistment with Big Mouth, a lawyer who is too much talk and not many wins.
Binge it: W Two Worlds, While You Were Sleeping, Doctor Stranger, Pinocchio.
Kim Seon-ho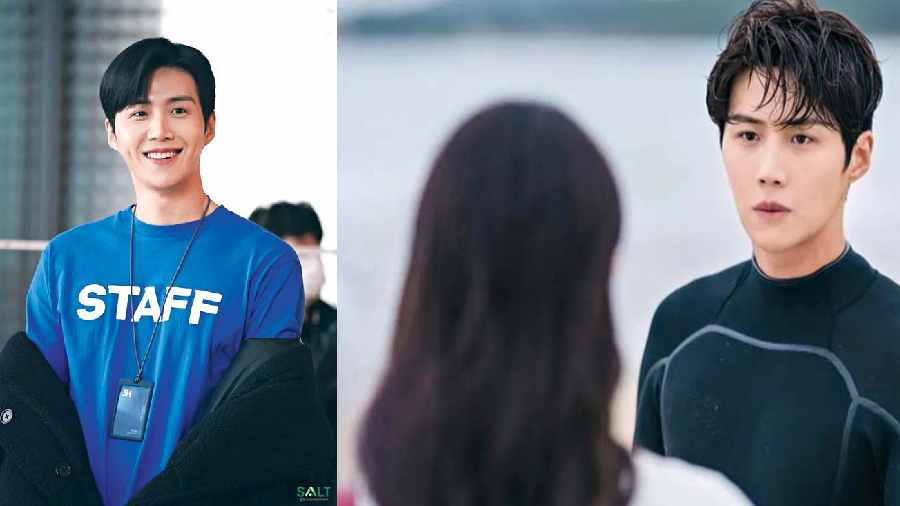 The dimple prince that surfed into our hearts with his 'good boy' demure the past year. Seon-ho in a short period of time created a strong following and charmed the life out of everyone around him. From completely dominating as the second lead as Han Ji-Pyeong in Start-Up and fuelling our second lead syndrome, we were so happy to see him as the deserving lead as the endearing Hong Du-shik in Hometown Cha Cha Cha. In addition to his heartwarming roles, the Start-Up star also appealed to the masses with his multiple talents, including a strong history in theatre, music and drawing. The latest heartthrob of K-town has not just turned heads but completely steeled himself as a scene-stealer and we're head over heels for it. Is there anything this man can't do?
Binge it: 100 Days My Prince, Start-Up, Two Cops, Hometown Cha Cha Cha.
Han So-hee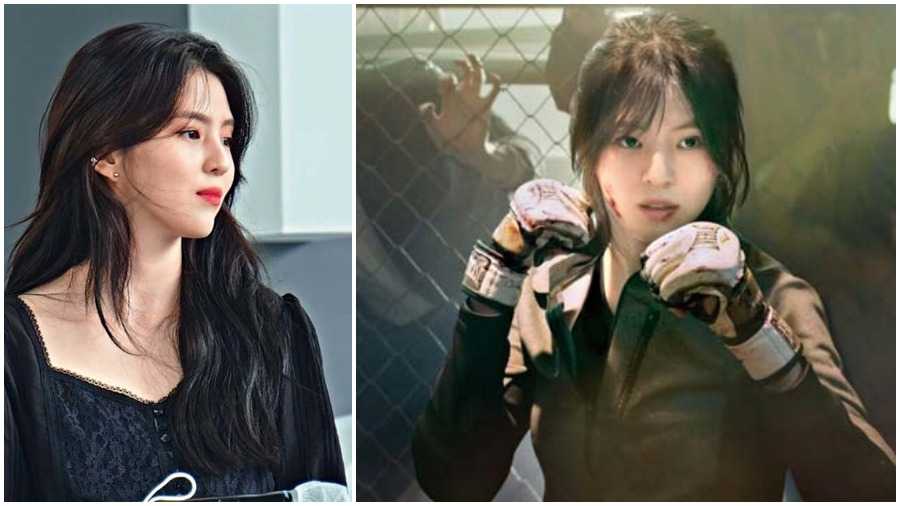 The 27-year-old actress has been killing it lately and we are guilty of indulging in it. From the wary mistress in the record-breaking drama The World of the Married to the playful Nabi in Nevertheless, Han So-hee has been serving us with some grounded performances. However, our favourite remains the badass Ji-woo from Netflix's My Name that completely floored us.
So-hee did not just revolutionise herself through the role but showcased potential that we can't wait to be explored. Till then, don't mind us swooning over this girlboss.
Binge it: My Name, Nevertheless, Abyss.
Ji Chang-wook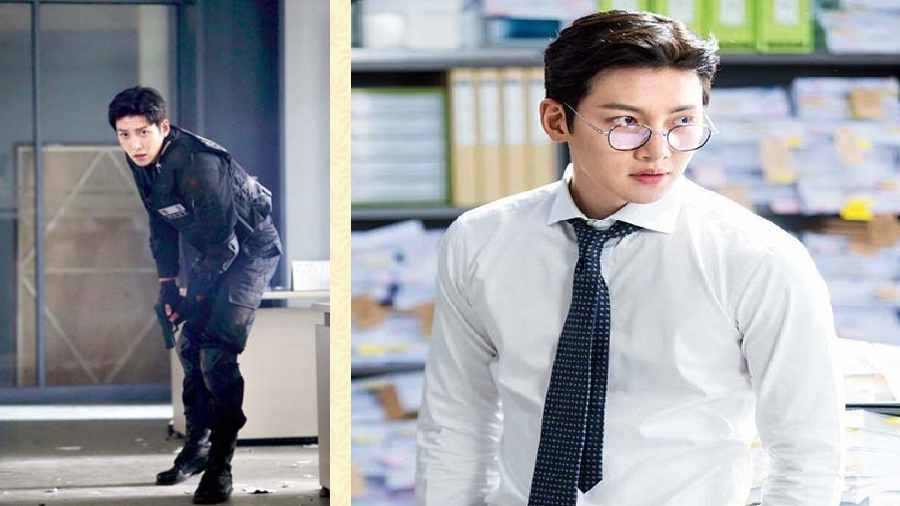 Everybody's first inevitable crush from K-dramas. That pretty much covers how we and probably every person who started their K-drama journey with Ji Chang Wook feels. His sharp looks, soft smile and warm eyes will certainly make you melt into your pillow. Bodyguard Jae-Ha from K2 had us swooning over his gorgeous tattoos, and riveting action sequences, but we were all squealing over the famous ramen scene that made our hearts melt. Healer gave us some of the best action scenes and Suspicious Partners had our jaws dropped when attorney Noh Ji Wook looked at us through the screen. Ji Changwook's chemistry with each of his co-stars is so warm and wonderful. From action to romance, Chang-wook has mastered it all. Back after serving his term in the military, we can't wait to see this OG heart-throb make a comeback on screen with The Sound of Magic on Netflix.
Binge it: Suspicious Partners, The K2, Melting Me Softly, Lovestruck in the City.
Son Ye-jin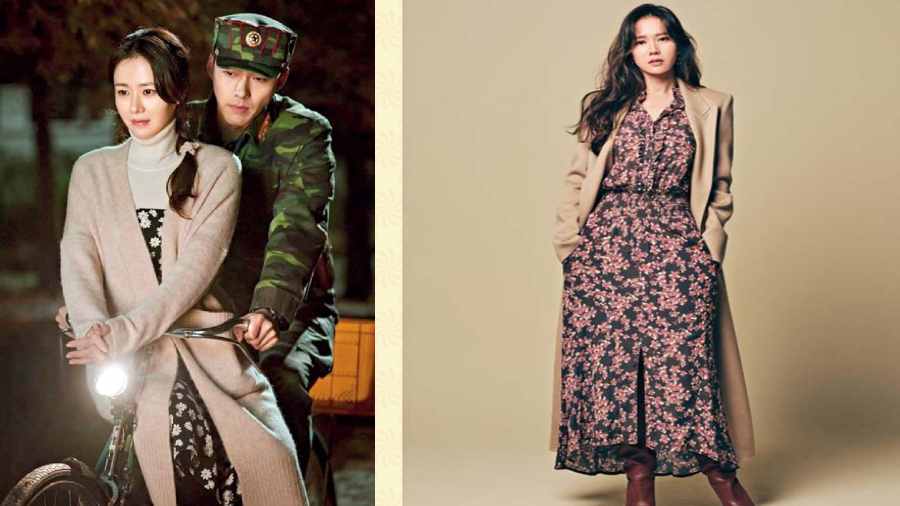 Speaking of heart-throbs, we can't go on without mentioning the queen of K-melodramas, Son Ye-jin. There's no denying that the veteran actress has made our hearts race, ache and come to a still with her versatile roles and there's no sign of her stopping. From The Classic to Crash Landing on You, this girl definitely crash-landed into all our hearts and we love her all the more for that. Nicknamed 'Nation's First Love', there's no denying that Ye-jin holds the power to well our eyes and melt our hearts, quite literally.
Binge it: Something in the Rain, Crash Landing on You, The Classic, The Pirates.
Song Hye-kyo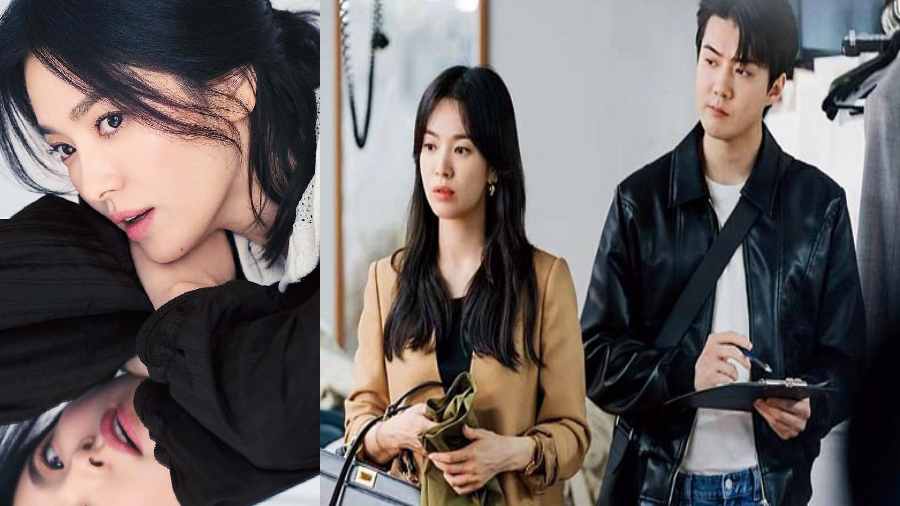 One of the most followed K-drama actresses on the gram, Song Hye-kyo is a celestial beauty that has most of us sighing in wonder and fanning ourselves. From Descendants of the Sun to the latest Now We're Breaking Up, Hye-kyo has made our hearts flutter over the years. From international projects to national hits, we can't seem to get enough of this queen. It comes as no surprise that she is one of the highest-paid actresses and is also the brand ambassador for several global luxury brands including Fendi, Chaumet and Bottega Veneta.
Binge it: Encounter, Now We're Breaking Up, The Winter The Wind Blows.
Park Min-young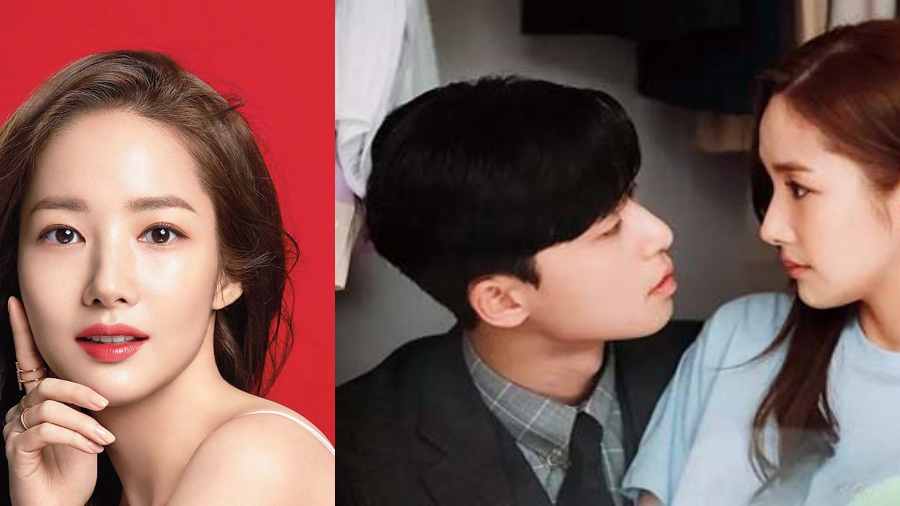 She is considered to be one of the most gorgeous celebrities in Korea, and rightfully so. With her fans nicknaming her "Affectionate Park" because of the efforts she puts in to make sure they have a good time at fan events, she is truly the definition of beauty inside out. And of course, her performances have only made her set the bar extremely high. While her comic timing and expressions in What's Wrong With Secretary Kim made us laugh our heart out, her role in When The Weather is Fine gave us a glimpse of a more serious and mature side of hers, that we thoroughly enjoyed watching (with a box of tissues at hand). Her adorable and innocent smile and doe eyes make her look so dreamy you're guaranteed to be absolutely spellbound.
Binge it: What's Wrong With Secretary Kim, Her Private Life, Healer, When The Weather is Fine.
Kim Go-eun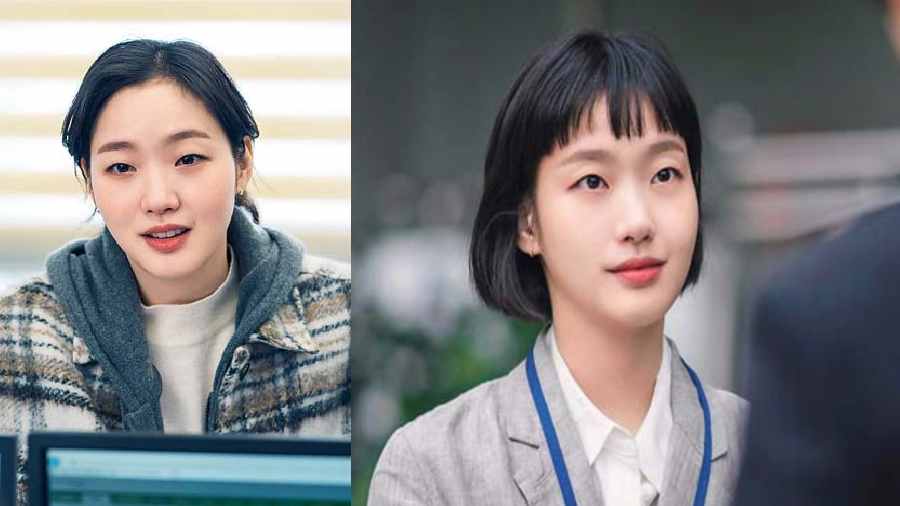 Her fame reaching monstrous heights as Eun-tak from the drama Guardian: The Lonely and Great God, Kim Go-eun is a Hallyu star who won hearts across the globe with her bewitching performance and adorable looks. The Goblin star has earned herself the top spot among actors in Korea, with most of her projects acquiring global recognition. The lovestruck schoolgirl in Goblin and the innocent but observant Hong-seol in Cheese in The Trap have been some of her best performances, while the indecisive, anxious, emotional and realistic Yumi in Yumi's Cells had us screaming "RELATE!". Her unique charm has always made their way into our hearts sneakily. She's also a much-seen face in product endorsements. With Yumi's Cells 2 coming up, we're excited to see what this heart-throb has in store for us.
Binge it: Yumi's Cells, Goblin, Cheese in The Trap, The King.
Bae Suzy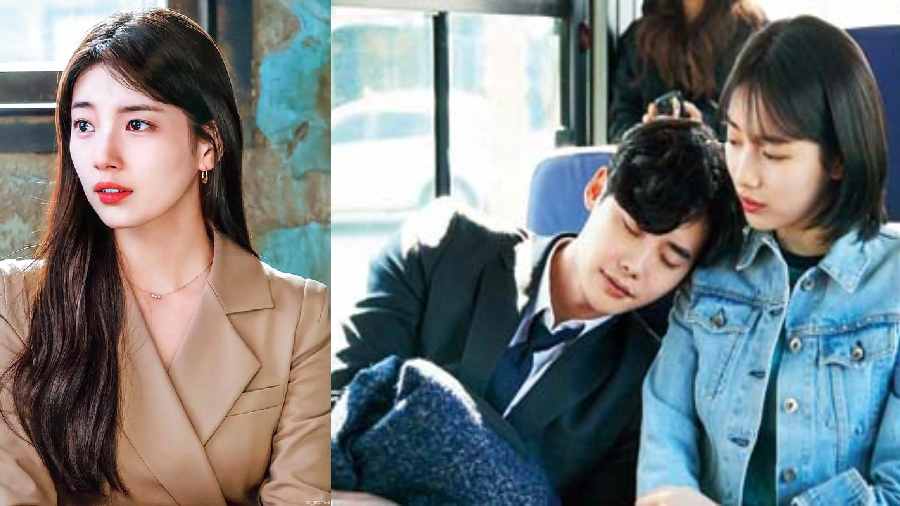 This singer-actor garnered fame at a very young age after her show Dream High. Known for her girl-next-door looks and animated eyes, she never fails to make us smile. Her role as the relentless entrepreneur Dal-mi in Start-Up made us want to go along with her on the journey of becoming successful while her badass self in Vagabond as agent Go Hae-ri left us all gaping in awe and admiration. Besides Suzy's very versatile performances that we absolutely admire, her charming personality and beautiful voice make her all the more swoon-worthy.
Binge it: Start-Up, While You Were Sleeping, Vagabond, Uncontrollably Fond.