As Cristiano Ronaldo was warming up in Manchester United colours at Old Trafford after 12 long years on September 11, the members of Kolkata-Manchester United Supporters Club (KMUSC) could feel the positive vibes in their lives again. It was an emotional evening for all of them as they got the power of their vocal cords back to welcome the legend with a roar.
Pepped up by Ronnie's return, KMUSC — the only official fan club of Manchester United in the city — had organised live screening of the EPL tie between Manchester United and Newcastle United at two cafes — BJ's Sports Restrau and Lounge and Nirwana Café and Lounge — in Ballygunge and made it a gala affair.
United's thumping victory over the Magpies, riding on CR7's fairytale return to the Old Trafford on 9/11, can easily be compared with the tale of the phoenix rising out of the ashes. It was like a whiff of fresh air for the fans after spending eight seasons without an English Premier League crown and four seasons without any trophy.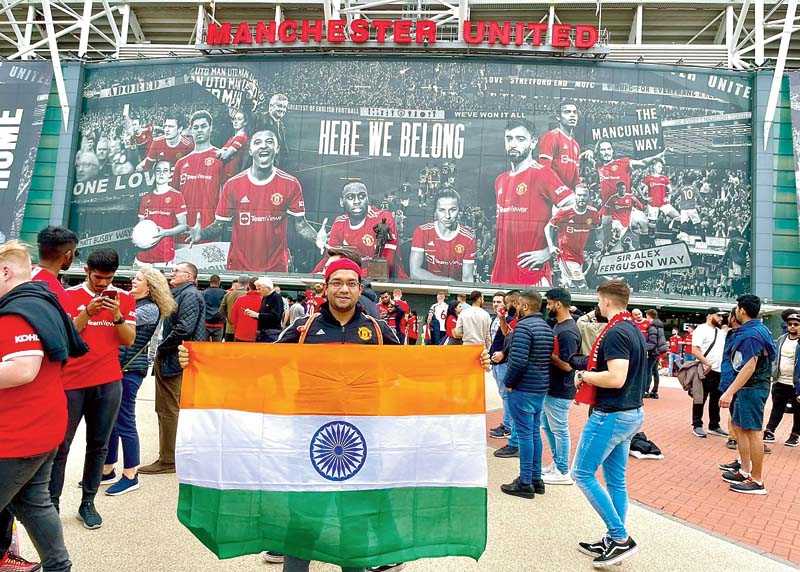 KMUSC president Soumya Dasgupta at Old Trafford for United's first home match of the season
"We held a live screening after more than two years. The moment CR7 signed the deal, all our members started requesting me for a screening so that we could enjoy the moment together. We opened 100 slots on September 1 for BJ's and all slots were booked by next morning. The calls kept coming and we had to book another cafe to accommodate more fans. More than 150 fans watched the match in the two cafes. After all, we all got back the feel-good factor that was missing since Sir Alex Ferguson's departure," said Nisorga Sarkar, a 31-year-old software professional and the executive body member of KMUSC.
KMUSC president Soumya Dasgupta became nostalgic with Ronaldo's homecoming and rues missing the chance of watching the legend live in action at Old Trafford. "Ronnie's return to Old Trafford brings back a lot of memories. Memories of watching United's matches skipping private tuitions and staying up very late at night. It reminds me of Sir Alex Ferguson as well. At that time I never thought that some day down the line I would be working in London, just two hours away from Manchester. When I was there at Old Trafford for the first match of the season, not a single fan could have thought that Ronaldo would be in the next home match. I was supposed to be at the stadium today as well but I broke a leg while playing in a football match and had to enjoy the match from home," Soumya said over the phone from London. Soumya works for the National Health Services, UK, as a senior machine learning engineer.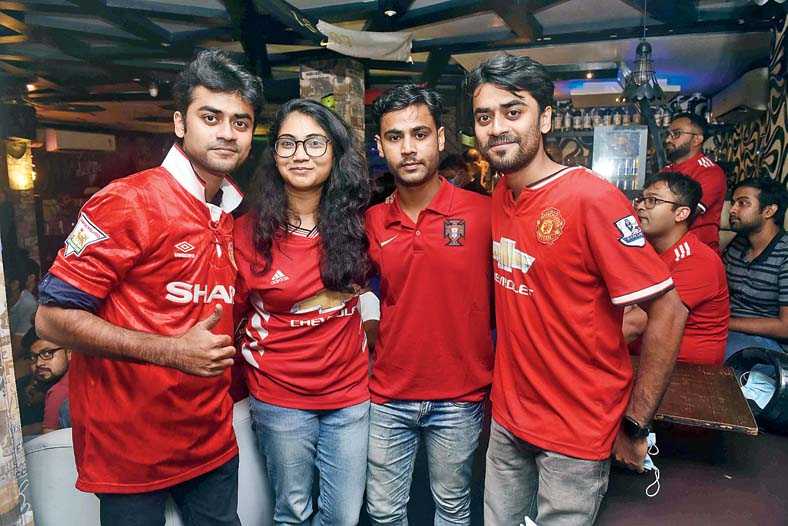 Tirubanti Chakraborty (second from left) loves football and is a big fan of United, but she has never attended any live screening. So she joined friends Rohan Banerjee, Santu Ghosh and Soham Banerjee to make her screening debut on Ronaldo's second United debut.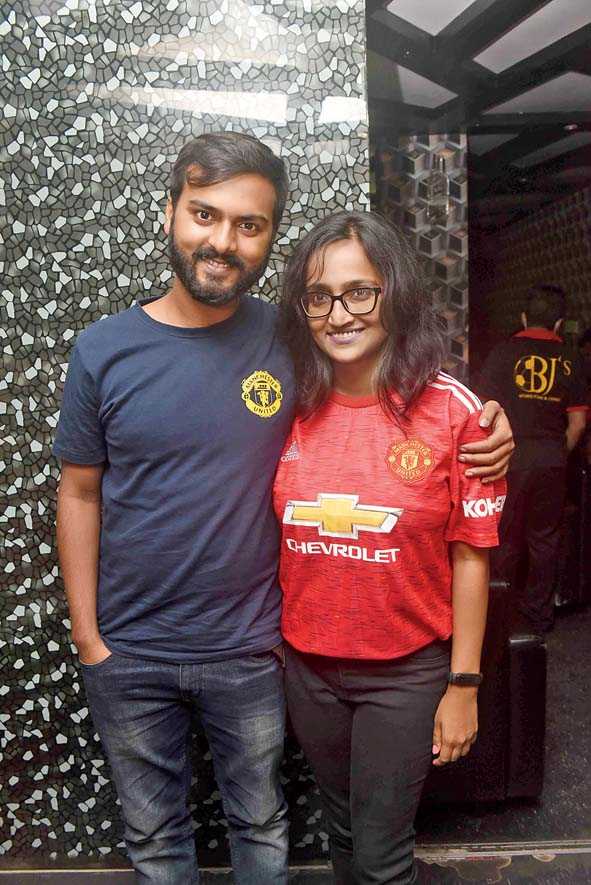 They are known as United couple among the KMUSC members. Tripti Das and Gaurav Sarkar met each other while studying MCA at Calcutta University. What made them connect is their love for Manchester United. "Both of us can't think about life without United. Talks of football and our club kept our relationship going," smiled Tripti.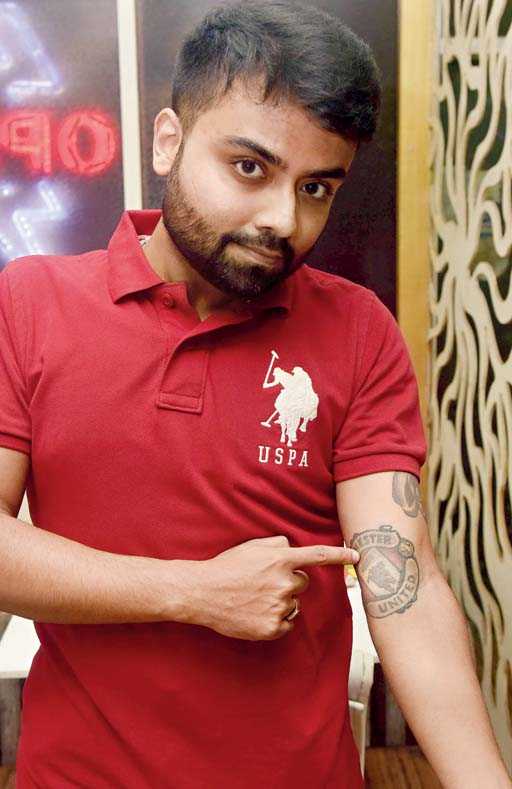 Abhishek Sanyal shows off a permanent tattoo of the United logo on his left arm. "In 2016, I suddenly thought I need something that will depict my love for United 24x7 and I can carry it with me till I die. So I did this," said the 31-year-old.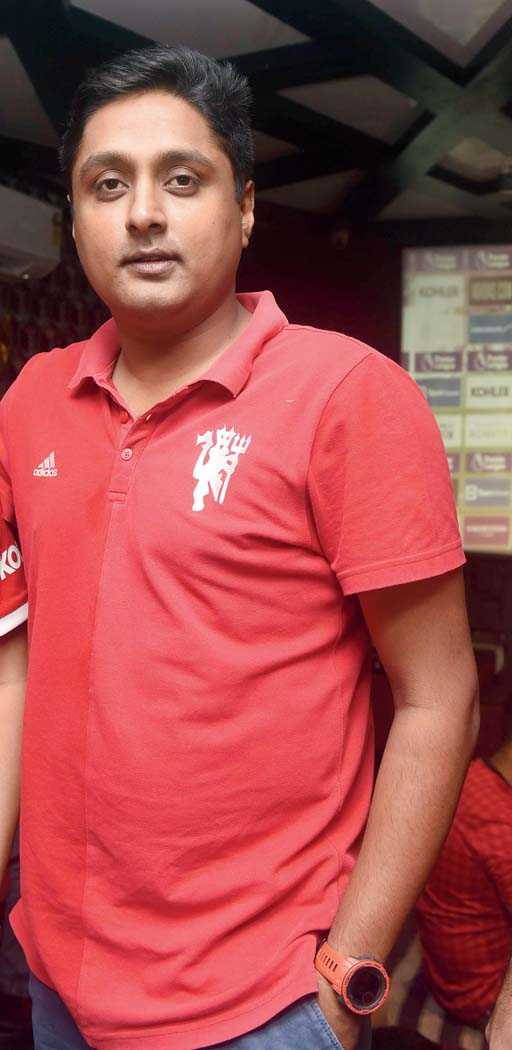 Major Swarup Saha dropped in at BJ's Sports Restrau and Lounge. "I have been a die-hard United fan since 1999 and today, for the first time after Sir Alex's departure, I'm confident about our team and with Ronaldo in the squad, we can hope to get back our glory days," said the 33-year-old scuba diving instructor for Army Adventure Wing.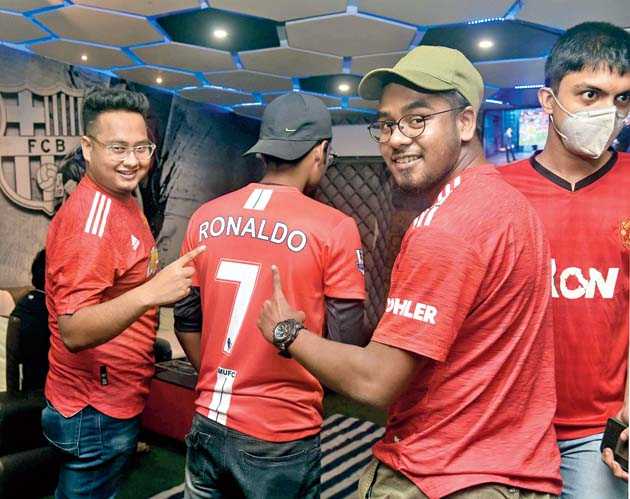 Aritra Sen (left) and Rohan Pal point at their friend Dipyaman Pal's Ronaldo jersey. "I bought the jersey especially for today. I ordered it the day I booked the slot for the screening and got it delivered today only," said Dipyaman, an engineering student at KIIT Bhubaneswar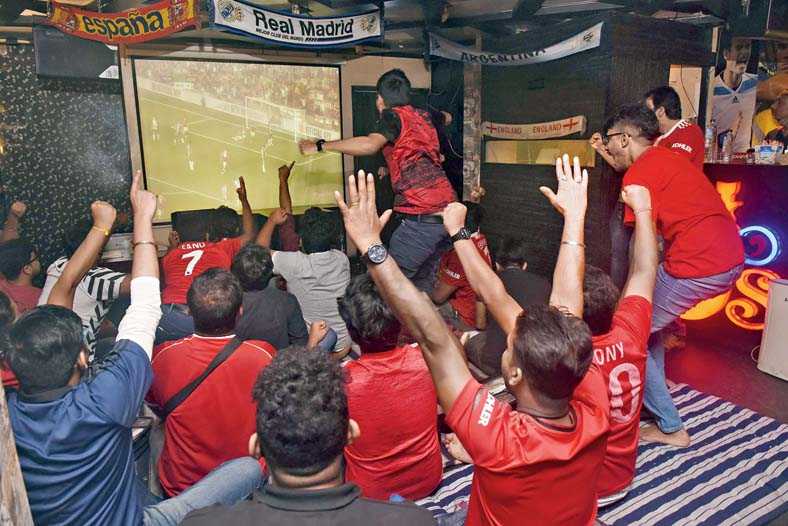 KMUSC members erupt in joy as Ronaldo scores the first goal for United, at BJ's Sports Restrau and Lounge.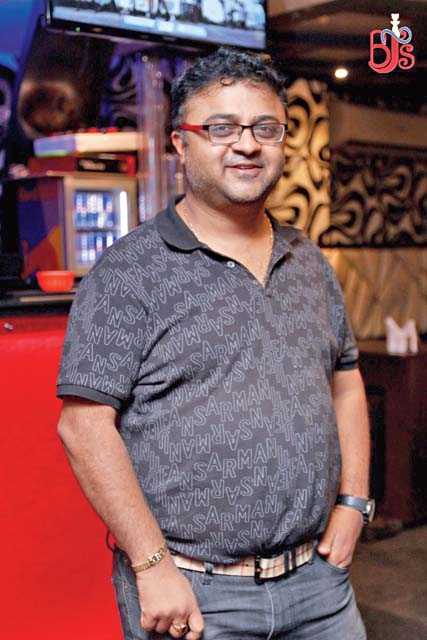 "I couldn't believe that Ronaldo's second debut at Manchester United would be such a hit. It was a fantastic experience and KMUSC members know how to enjoy the moment. It was a cherry on top when Ronaldo scored twice," said Bunty Vishnani, owner of BJ's Sports Restrau & Lounge.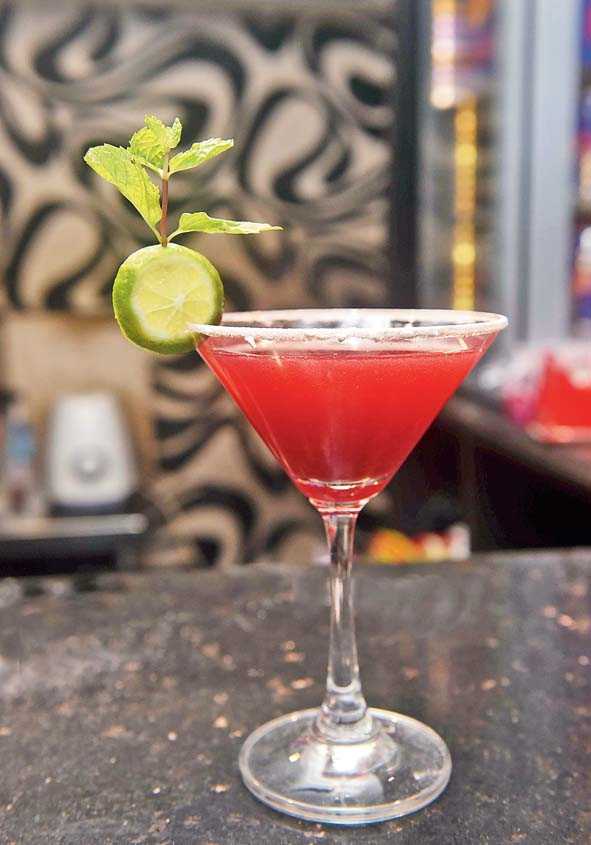 BJ's Sports Restrau and Lounge offered a drink named Ronaldo Returns to the United fans. It was originally Virgin Cranberry Martini, a blend of cranberry juice, lemon juice, strawberry crush, sugar syrup and pinches of black pepper, white pepper, black salt and chaat masala.
Pictures: Pabitra Das