Kolkata boy Abhiroop Basu — who has much-feted short films like Laali (starring Pankaj Tripathi) and Meal (with Adil Hussain) to his credit — is now ready with Gudiya, a nine-minute short in Bangla which will have its world premiere in the international competition at the Oscar-qualifying 46th Odense International Short Film Festival in Denmark, where it is competing with 123 films selected from 4,077 submissions made from over 40 countries across the world.
Gudiya was wholly shot with an iPhone with a crew of four in eight hours, inspired by the rules of the Dogme 95 movement (a movement to create films based on the values of story, acting, and theme, and excluding the use of elaborate special effects or technology). t2 exclusively spoke to Abhiroop — who has done writer, cinematographer and editor duties, besides directing Gudiya — to know more.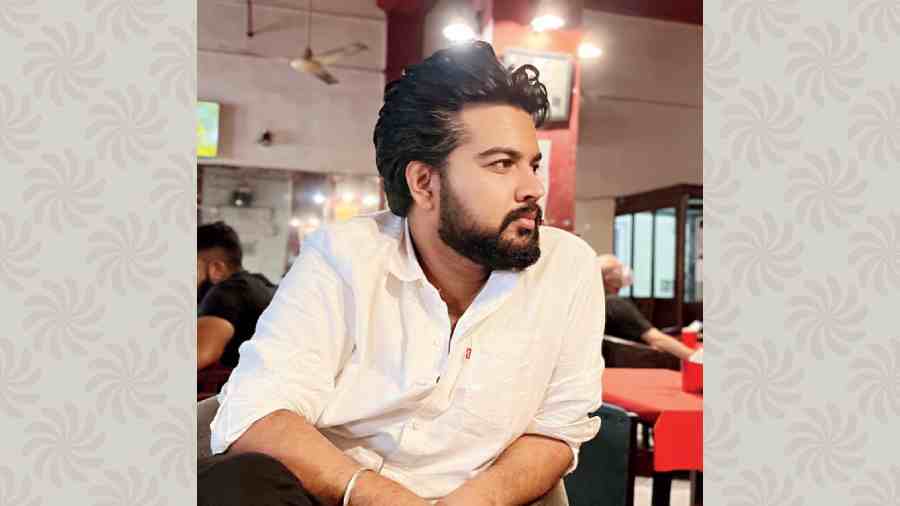 Director Abhiroop Basu
What was the genesis of Gudiya?
In this case, the idea of how to shoot the fim came before the story. My thought was that the camera is just a recording device, and I wanted to use an iPhone to make a film in a riveting fashion and keeping the drama intact.
I wanted to make a film that comes down to the bare bones, a scenario in which we just have the actor and the location, Dogme style. We were a crew of four who shot the film in just eight hours and the space that one gets to see in Gudiya is as it is... we didn't do any production design or sound design separately. Whatever we recorded during that time is what we used.
Once I shot it, I started showing the film around, one of who is Cynthia Kane, a US-based producer. Even people outside India couldn't figure out that the film has been shot on a phone. That's how people started coming on board and it got selected at the Odense International Short Film Festival, which was the first festival I sent the film to.
The story of the film stems from an experience I had while Sonagachi (Kolkata's red-light district) was going through a crisis during the pandemic and wasn't getting any customers. I spoke to a client who said that 80 per cent of the men visiting liked girls in the age range of nine to 14 because 'they are easy to dominate'. That statement came to me while I was thinking of the film.
The title Gudiya comes from the fact that we are all being played in this game of the powerful vs the powerless.
What were the biggest challenges of shooting this on a phone?
I think it was an advantage because in that limited space I just told the actor (Satakshi Nandy) to do her thing and I would shoot from behind. So shooting with a phone allowed me to intrude into any space. More than a challenge, it was a kind of freedom for me.
Thomas Vinterberg (one of the pioneers of Dogme 95) is my guru and this style says you have to shoot with the bare minimum and retain only what you have shot as the final product.
I am preparing to shoot a feature film and there is also talk of a series going on and I realised that perhaps a year later, I won't have the time and scope to shoot a film in this fashion, a style where the craft becomes invisible. I also told the actor that I didn't want her to emote at all.
What do you want the viewer to take away from this film?
This chest-thumping nationalism that we see all around these days... these statues of a few hundred feet, the stadiums built elsewhere... there is so much talk of all that these days. My film plays against the backdrop of Republic Day, and when you see that young girl (played by Apeksha Singh) picking up a condom against the backdrop of someone talking about how proud we are of this country, it sets things in perspective. That is the takeaway in a small way.
What else is on the anvil for you?
I am currently developing my feature film with Drishyam Films, which is supposed to go on the floors next year. I am also doing a series with another house.