Two worlds collide in the new serial Saathi on Sun Bangla. Lawyer Om only understands the pursuit of truth and responsibility while Brishti is all about being kind, loving, sensitive, headstrong and warm. Produced by Friends Communication, Saathi stars Indrajeet Bose and Anumita Dutta in the lead. The Telegraph chat with Indrajeet....
Tell us about your character in Saathi?
Om Sanyal is a very successful criminal lawyer who believes that no one is a criminal until proven guilty in the court of law... he doesn't believe in marriage, love, emotions. This had happened because he had lost his childhood love at a very young age... but contrary to this, he loves his family a lot...
What kind of homework did you do to play the role?
Unfortunately or fortunately, I have seen a lot of lawyers from my childhood days... we had tenancy issues with our tenants, so I would often come across people from the legal circuit. This was sort of destiny's call to play this character.
How was 2020 and 2021 for you?
I was doing Dhrubotara during this period but life changed completely (because of the pandemic). Everything came to a halt. People lost their near and dear ones... it was so painful. For me, the positive thing was that I started my online fitness classes and the response was amazing. I feel, if my popularity could draw people towards fitness and a better quality of life, then it is worth it.  Then this entire journey as an actor becomes more meaningful.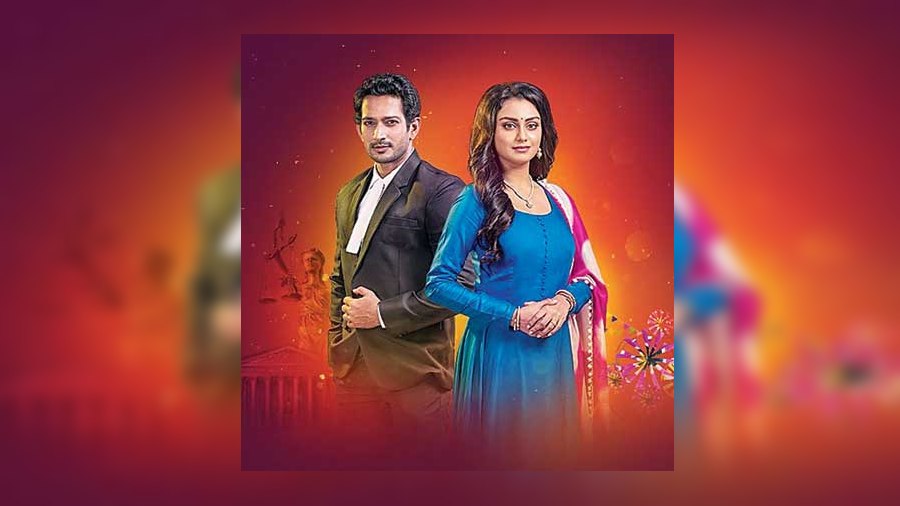 Saathi airs on Sun Bangla at 8 PM everyday.
What is the best part about Saathi?
The team is excellent... the directorial team to the DoP to the EP, the technicians and my colleagues... we have really bonded well. Our producer (Firdausul) Hasanda is a wonderful human being.
Do you see the content of Bengali serials changing in the last few years?
Yes, the content is changing with time... a lot of innovation is taking place and all that is being incorporated.
Your Instagram bio says that you are a dreamer, listener and fitness freak. Please elaborate.
It should be loner actually! I am an introvert and I love staying alone... most of the time I am lost in my own thoughts, which makes people think that I am dreamer... but I do dream a lot... dreams are way more beautiful than the harsh reality we come across. Dreams also set a goal for you to achieve. I am a listener as well. Coming to the fitness freak part, I have played first division cricket for five years, and so I was into sports and fitness from an young age.
Tell us about your workout routine?
My day starts at 5am with online fitness classes which I take. Then I hit the gym and go for my shoot... my gym time is something which keeps on changing with my schedule.