As summer rolls in, glowing skin and luscious locks are often replaced with oily textures, acne breakouts, brutal suntans, and dry, dehydrated tresses. An efficient skin and hair care routine can help your skin stay healthy. Everyone has a summer regime up their sleeve — be it a quick and easy three-step routine or a long-drawn 13-step one. But are you implementing a regime that checks every box?
Grooming guru and nutrition health coach Danielle Jones shares some pro tips in a chat with My Kolkata…
Your go-to summer skincare routine is? 
During the summer season, I (and everyone else) tend to spend a lot of time in air-conditioned environments, so hydrating my skin becomes key. Hydration, aquatherm spray mists throughout the day and a super good cleanser to take off all the sweat build-up are my go-tos. Other than that, I swap the lip balm I use during the winters for a lip mask and switch to a lighter moisturiser. Also, SPF is essential!
Hair care in summer means…
Use hair products that don't have sulphate and parabens, are cruelty-free and vegan. Regular hair spas and scalp detoxes are a must to remove clogged pores in the scalp. I would suggest leaving in sprays and conditioners over any product that is oil-based.
A summer skincare tip…
Wear a hat! Something I love doing is using an ice roller to give my skin a little TLC (tender loving care). Trust me, your skin will thank you for this.
Everyone's skincare routine is different because…
In my opinion, skincare is a process that doesn't come with a one-size-fits-all solution. Curating a skincare routine that is best suited for your individual skin type can be tough. So, my recommendation is always to take advice from a professional esthetician. If you're looking to rock a dewy summer look right through the season, a good skincare routine will work wonders for you!
A pro-tip for healthy skin?
I would recommend facial massages because they are so good for the skin. Definitely give this a go! Remember that regular appointments with your esthetician (a trained professional) only do you good.
A pro-tip for healthy hair?
There are only two definite no-nos for healthy hair – steer clear from hot water directly on your scalp and stay away from box dyes.
Your go-to homemade face pack and hair mask…
I would rather eat the fruit and dahi (yogurt) for inside-out beauty. If I had to choose a homemade face pack that works well for my skin type (which is dry), I would say a mix of banana and honey. This makes my skin feel super soft and hydrated. For my hair, I have always relied on aloe vera packs. They are magical!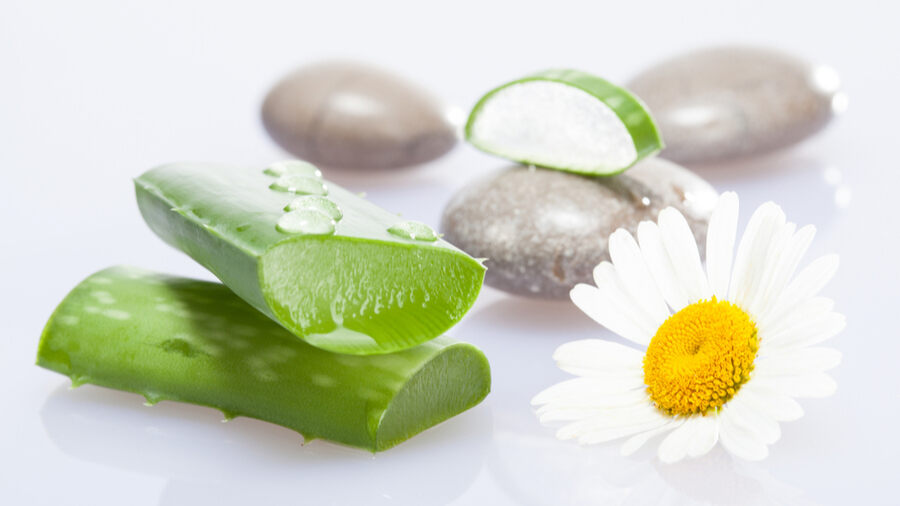 Aloe vera - the magic plant!
Shutterstock
For a pamper weekend at home…
I would suggest an ice bath, body scrub, and body brushing – they are so good for lymphatic drainage. Of course, this will have to be followed by your favourite face mask, a foot soak with epsom salts, and a tall drink!
Growing up, Danielle was a competitive lawn tennis player and represented India and West Bengal in numerous tournaments. In 2008, she began her journey at Bridgette Jones Fashion Salon (near Maddox Square). "Working alongside my mum has been special. I learn everyday she is a powerhouse and I'm fortunate to have her show me the ropes," says the 30-year-old. The mother-daughter duo are in the midst of an "express makeover" of the salon and are "looking at a franchise model to take the brand across the country".