When Roman Abramovic was forced to sell his beloved Chelsea last year, Blues' fans like me imagined that things would change, whether it be in the transfer market or with respect to the revolving door of managers at the club. The 2022-23 season did see a change, but only in performance. A total of $600 million spent across two transfer windows and three managers was far from an ideal start for the new ownership, helmed by Tood Boehly, at Stamford Bridge. Will the coming season prove to be any different? If so, will it be for the better or worse?
How the Chelsea fandom started for me
Sometime in 2009, I saw a poster of the Chelsea team that consisted of Petr Cech, Didier Drogba, John Terry, Michael Ballack and Frank Lampard. I did not know much about football at the time, but had already decided that blue was my colour and Chelsea were my team. I started watching football diligently at the start of the 2014-15 season, when Lampard had just left, Terry was still captain and Drogba had his homecoming. Jose Mourinho was the manager of the side (as part of his second stint at the club) that went on to win the league with a certain Eden Hazard in their ranks. I fell in love with football that year and there has been no looking back ever since.
Looking at the current team, there seems to be potential for Chelsea lifting every single trophy all over again. Maybe not this year, but in the near future. So, what exactly is different at the Blues this time around?
What has changed at Chelsea?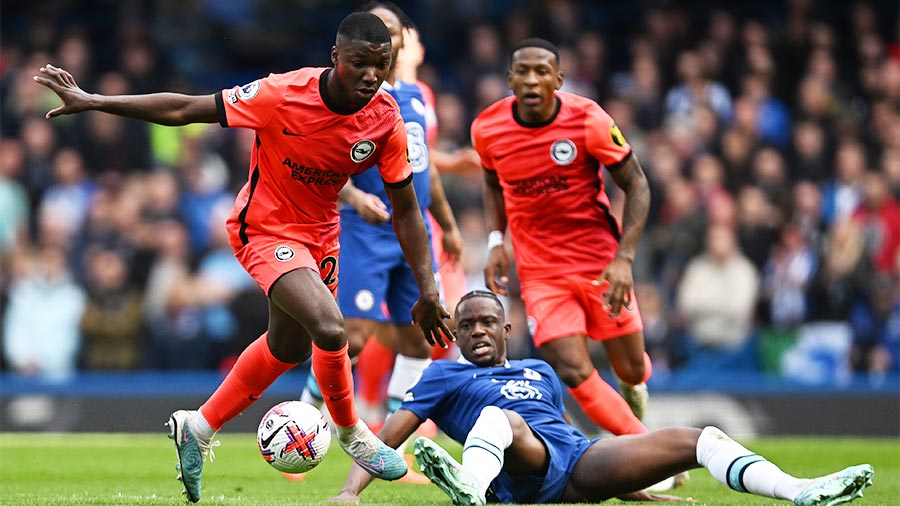 Moises Caicedo has joined Chelsea from Brighton for a British-record transfer fee
Getty Images
To any Chelsea fan, last season would have shown a number of problems, the leading one being players who were unwilling to fight for the badge. Player mentality was nothing short of dispiriting and it is refreshing to see the club go through a squad overhaul with several players being sold or let go. Edouard Mendy, Kalidou Koulibaly and N'Golo Kante have made moves to Saudi Arabia while Mason Mount chose a lavish package at Old Trafford. Shipping Kai Havertz off to Arsenal was another sensible move from the Blues' perspective. One exit that could haunt us is that of Mateo Kovacic, who was instantly snapped up by treble winners Manchester City for a bargain price of $32 million to replace their captain Ilkay Gundogan.
While outgoing players have been plenty, the incoming signings are fresh-faced youngsters who will reinvigorate the desire to play for a club like Chelsea. Nicolas Jackson signed for $40 million from Villareal, Christoper Nkunku for $65 million from RB Leipzig and Moises Caicedo for a British record fee of $146 million from Brighton. All three are welcome additions, among several others.
What to expect?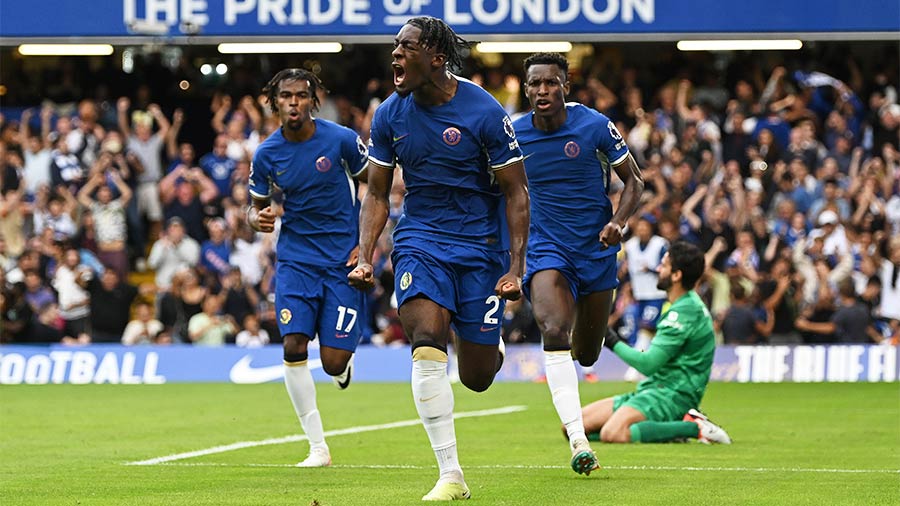 Chelsea came from behind to share the spoils with Liverpool on the Premier League's opening weekend
Getty Images
After finishing outside European football and the top 10 last season, it is unlikely to get any worse for a club used to being serial winners. Featuring in the UEFA Champions League (UCL) spots will be the main target for Chelsea this season, even as they hope to sneak in a domestic cup victory along the way. In the season opener against Liverpool, which finished 1-1, Chelsea played Reece James and Ben Chilwell more like wingers rather than wing-backs, repeating the tactic from back when they conquered Europe in 2021 under Thomas Tuchel.
Having said that, what the squad lacks now are proven winners, with only Thiago Silva remaining from the UCL winning squad apart from the aforementioned wing-backs. With Manchester City so far off from the rest of the Premier League in terms of quality, it would be wrong to expect Chelsea to pull off a stunner by winning the league, but it is not impossible. After all, the last time Chelsea were the champions of England, it was under similar circumstances. With the 2015-16 league ending in a shambles, Chelsea played the 2016-17 season without European football and had a miraculous run on their way to the title under Antonio Conte, with the likes of Hazard, Diego Costa and Cesc Fabregas running riot across the country.
Is Pochettino the man for the job?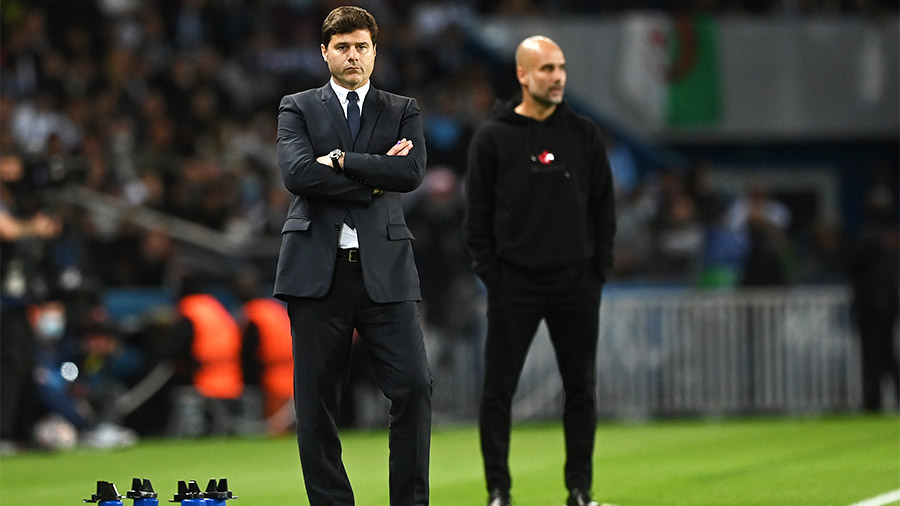 Pochettino may not be at the level of the likes of Pep Guardiola yet, but has what it takes to take Chelsea to new heights
Getty Images
Last season gave enough hints that the new ownership is not looking at short term success, but focusing on a rebuild aimed at long-term consistency. It would seem that neither Tuchel nor Graham Potter saw eye-to-eye with Boehly and Co. on that front. With Mauricio Pochettino, however, it seems to be a different story.
I have watched Pochettino since I started watching football. Back then, as the manager of Tottenham, I had reason to hate him, even though I could never question his passion. The Battle of the Bridge in 2016 only added to my grudging admiration for Pochettino. Tottenham came to Stamford Bridge needing a win to keep their hopes alive of winning the league. Even though Hazard played spoilsport, with his goal handing the title to Leicester City, Pochettino's Spurs showed gumption and a clear vision for pressing, attacking football, things Chelsea need desperately right now.
While at Spurs, Pochettino took the North London club to the UCL final in 2019, simultaneously maintaining a strong relationship with owner Daniel Levy. By most accounts, Levy is one of the least likeable men in football, prone to power struggles and ego-driven feuds. The fact that Pochettino had the nous to handle that equation without affecting Spurs' football bodes well for his time with Boehly, who is no angel himself.
It is still early days, of course, but if Chelsea's fight against Liverpool was anything to go by, the Blues will have a far better season than the horror show of last year. And, as usual, no matter the blues that may or may not arrive, I will be sticking with the Blues, hoping to see the dawning of a new era at Chelsea.