Located 55km away from the hustle and bustle of the city lies Greenic Farms in Birohi village of West Bengal. This organic farm is spread almost across 150 acres, producing pure and organic local produce that is untouched by pesticides or any other synthetic or chemical substances which cause hindrances in the way of producing authentic and pure fruits, vegetables and other farm products. Apart from local produce, the farm also grows exotic fruits and vegetables. Greenic Farms produces organic greens and offers an extraordinary farming experience by giving a one-of-a-kind tour of the whole farm.
The farm tour includes a briefing about the farm and the importance of organic food. While you get enlightened about organic produce, you will also have the chance to pluck some vegetables to take home with the help of the farm guide. Along with the farm tour, Greenic Farms also provides exciting activities like fishing, feeding farm animals, which is a major attraction for children, tree planting, live honey harvesting, star-gazing and many more which makes an ideal weekend plan for the family to spend time amidst nature. t2 soaked in the experience and sat down for a brief chat with Suresh Agarwal, founder of Greenic Farms, where he shared his thoughts on the farm.
What inspired you to create an organic farm?
Basically, I'm from Kalimpong. I was born and brought up there. Growing up in the hills, we have always eaten good food, green vegetables, and everything which was very natural. But nowadays, the use of pesticides, fertilisers and other chemicals in farming, have taken a big toll on our health. We have always believed in staying healthy. And coming from a real estate background, buying land and starting something like an organic farm was easy for me. It started as a hobby because it was on top of my bucket list. I wanted to do something to bring a good change to the food we are consuming, which is being destroyed by modern agriculture.
Maintaining a big farm like this must be hard. What are the challenges you face?
The biggest challenge I should mention is global warming, erratic weather conditions and other natural calamities which we face every year and there is no insurance policy for the crops. Another problem is, slowly the groundwater is getting contaminated, which we use for irrigation purposes. In the beginning, we also faced theft of crops and other political problems. Whereas these situations can be handled, another struggle we face is awareness. People have wrong ideas about organic foods. They visit supermarkets and buy anything which they are selling, calling it 'organic'. People should realise that organic goods are not so easily available, looking so fresh and fine. Organic fruits and vegetables look always dull because they are grown naturally.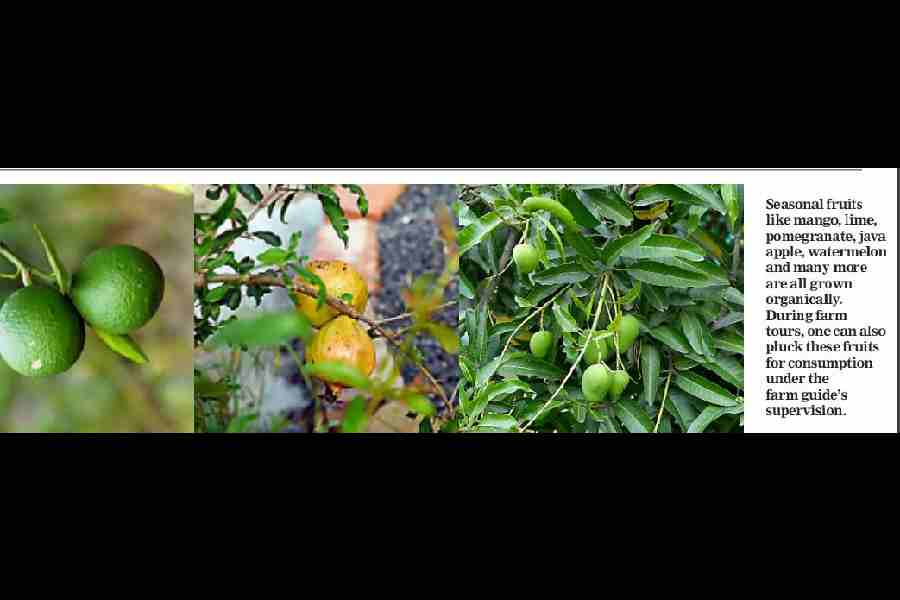 What is the USP of Greenic Farms?
Apart from our organic fruits and vegetables, we also make our own ghee, milk, honey, mustard oil, and gobindo bhog rice and grow many other exotic crops which are very hard to find, all very naturally. We use neem and eucalyptus oil as pesticides on our crops to prevent them from insects.
What are your future plans for Greenic Farms?
We want to start a Greenic Nursery where we could graft meaningful indoor and outdoor plants like bonsai and other exotic ones for plant lovers at a very reasonable cost. We have already started the process. We also want to promote farm tourism in a big way where adults, kids, aged people can come over here and spend a relaxing time with nature at its best while they get more knowledge about organic farming.