Dive into the Pixel world
Google is taking markets outside the US seriously and is bringing the Pixel 7 as well as the Pixel 7 Pro to India. Pixel phones are usually more about software while hardware takes the number two spot on the priority list. But this time the phones lean on Google's self-made Tensor G2 to brush up on existing features and introduce several new ones to the mix.
If Pixel 6 was about offering a premium product at a reasonable price, this time the company has packed in a lot of new features. The big differences are in way of the camera system as well as Tensor G2, which helps many of the imaging advances as well as security upgrades.
The design somewhat follows the mould set by Pixel 6 but there is polished aluminium on the Pro and matte on the 7, with both making good use of recycled materials. The Pixel 7 has a 6.3-inch 1080×2400 OLED display and a 90Hz refresh rate while brightness maxes out at 1,400 nits. The 7 Pro is 6.7 inches at 1440×3120, with a 512 PPI pixel density and up to 1,500 nits of brightness.
The Pixel 7 has a pair of rear-facing cameras: a 50MP wide-angle and 12MP ultrawide while the Pro adds a 48MP telephoto to the mix.
Big improvements on the front camera include low-light photography, 4K@60 video, and a wide field of view for group selfies. Emphasis is on Real Tone, which Google has been talking about for some time. Skin tones are expected to be accurately represented.
Both devices are expected to stay powered on for more than 24 hours with the Pixel 7 having a 4,355mAh battery while the Pro model comes with a biggish 5,000mAh. Though the charger won't come in the box, both devices can get nearly half a full charge in 30 minutes, thanks to the 30W USB-C fast charging. More differences: The Pixel 7 comes with 8GB of RAM and 128 or 256GB of storage, while the Pro offers 12GB of RAM and 128, 256 or 512GB of storage.
The display on the Pixel 7 is slightly smaller than its predecessor — a 6.3-inch 1080p screen versus 6.4 inches. But the bezels are also slimmer than on Pixel 6. The 7 Pro has an LTPO display with up to a 120Hz refresh rate.
Keeping time with Pixel
Over the years Google has been absent from the smartwatch market. No longer. The software giant's $2.1 billion Fitbit deal was the first step, then came its collaboration with Samsung to pump up the Wear OS market and now we have the Pixel Watch. What was most interesting is the appearance of James Park, the former CEO of Fitbit, to talk about the Pixel Watch.
The watch is coming in a single case size of 41mm at a time when Apple has taken case size to 49mm with Apple Watch Ultra. It's round and shaped somewhat like a well-polished pebble, complemented by a digital crown. At the heart of the Pixel Watch are fitness and sleep tracking.
Somewhat slim at 12.3mm, going by the spec sheet, the Pixel Watch is light at 32g (minus the straps), bringing it close to Galaxy Watch 5 and the Apple Watch Series 8. Google is saying it's a 24-hour watch on a single charge but it all depends on use case. According to The Verge, the watch runs on Samsung's last-gen Exynos 9110 chip, which was last used in the Samsung Galaxy Watch 3 but the Pixel Watch has an additional Cortex M33 co-processor to optimise battery life.
There is Bluetooth 5.0, LTE, Wi-Fi, and NFC for contactless payments, besides a compass, built-in GPS, an altimeter, SpO2 sensor, a heart rate sensor, a "multipurpose" electrical sensor, and motion sensors like an accelerometer and gyroscope. There is a built-in microphone and speaker for Google Assistant and calls.
Where Google will score big points over the likes of Samsung is the availability of Google services out of the box, including Google Wallet (contactless payments), turn-by-turn navigation with Google Maps, Calendar and Gmail notifications, besides Find My Device, Google Assistant, and the Google Home app for smart home control.
The Pixel Watch also comes with six months of a Fitbit Premium membership (allows access to guided workouts, advanced sleep tracking, the Daily Readiness Score and meditation sessions) and users can take FDA-cleared EKG readings (there are no temperature or stress tracking).
There is no word on India pricing or availability, the device will start at $349 for a GPS + Bluetooth-only configuration while the LTE-compatible version of the Pixel Watch costs $399. It will come in three colours — matte black, gold and silver.
Once again we ask, what's the future of Fitbit?!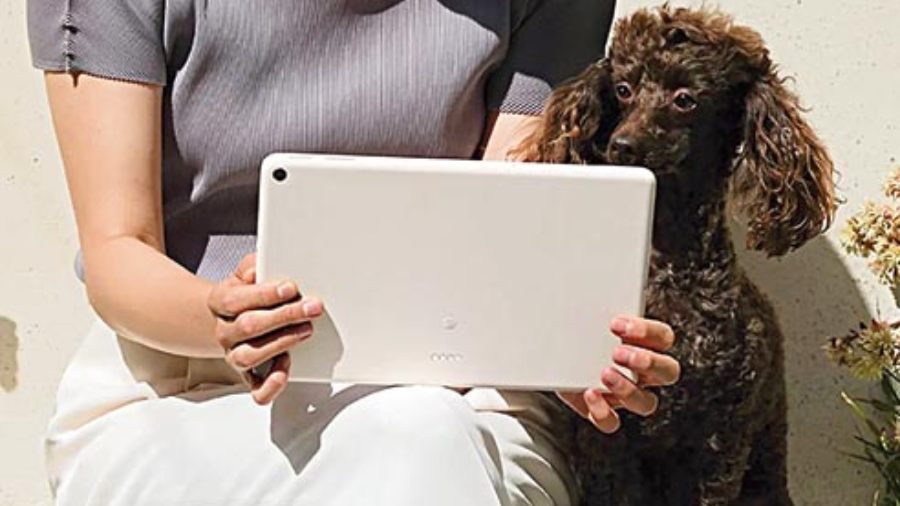 Google Pixel Tablet is coming in 2023
Tablet is a homebody
We have known for a long time that the Pixel Tablet is coming in 2023. What Google offered on Thursday night is more details.
Rose Yao of Google said: "The Pixel family doesn't feel complete without a larger screen." Yao then went on to say that one of Google's questions was how the company can make a tablet that's always helpful for everyone, especially because it's a device that mainly stays home.
The Pixel Tablet is going to have a dock. When you dock the tablet, it turns basically into a Nest Hub, and then you take it off and use it like a tablet. The dock charges your device and also contains a speaker. When it's docked, Google imagines you'll talk to it with Assistant, like you would any other Nest device. It'll also act like a photo frame, too, pulling stuff from Google Photos. When you take it off the dock, Google thinks of the Pixel Tablet as an entertainment device without being a replacement for the laptop.
It will also work as a smart home hub, which will help long-term Google users. Since Google has failed to capture the tablet market so far, the new way of looking at things will prove beneficial to the company. Pixel Tablet actually looks interesting, so let's hope the company has much more to announce about it beyond a smart dock as we inch closer to its 2023 launch.
Recently, Google has been trying to address long-standing Android tablet issues. Its Android 12L update is packed with features for large-screen devices, including an updated taskbar and better multitasking support.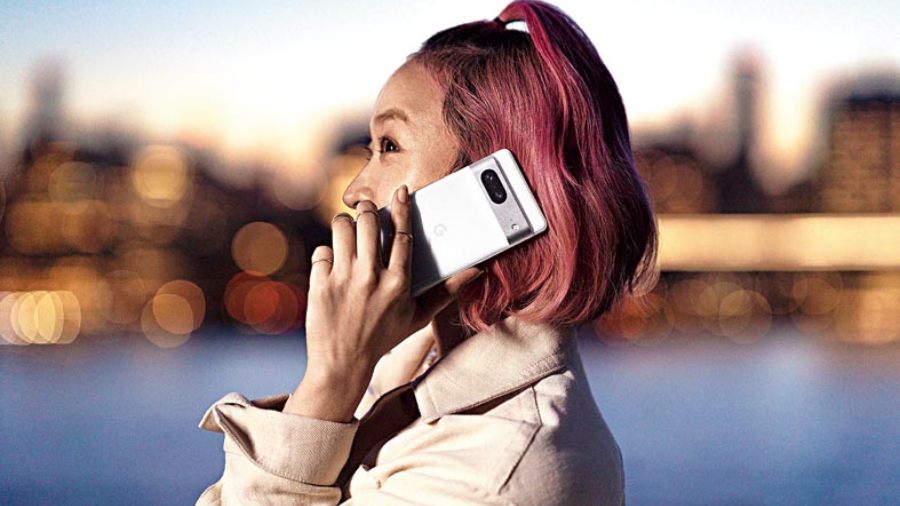 Google Pixel 7 has a number of software features that are unique to Android
Pixel pricing and availability
Google Pixel 7 and Pixel 7 Pro are now available for pre-order in India. Powered by Google's next-generation Tensor G2 processor and shipping with Android 13, the Pixel 7 is priced at Rs 59,999 and the Pixel 7 Pro is priced at Rs 84,999. Both devices will be available for purchase from October 13.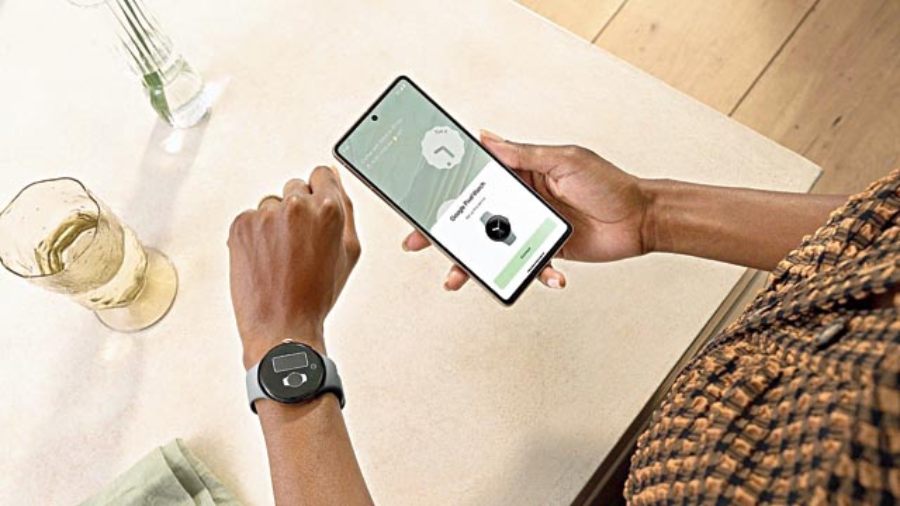 Google has been working on a smartwatch for a long time. Here is the Pixel Watch
Pixel Watch cheat sheet
No word on India pricing or availability
24-hour battery life
Custom straps
Fully integrated Fitbit fitness tracking, plus Fitbit Premium support
Heart rate monitor, blood oxygen (SpO2) sensor, EKG
Fall detection (coming in 2023)