The retirement of the iPod to a plush condo by the hillside marks the end of an era. It revolutionised how music is consumed and distributed, besides ensuring Apple a chapter in history books.
What is going out is the iPod Touch, the last in the product line that originally went on sale in October 2001. The announcement was long overdue as the iPhone has for years eclipsed iPod's importance. Yet, tears will be shed, tributes will be made and pictures will unspool on social media.
The iPod Touch — or the touchscreen model — was launched in 2007 and if you truly care about technology, the device is still available till stocks run out. During its lifetime, several versions of the iPod have been released and the phasing-out exercise started in 2014, first to feel the axe was the iPod classic, a version with a click wheel and a small screen, followed by the iPod Nano and iPod Shuffle (the product that marked the end of the iPod is the seventh-gen iPod Touch, which was introduced in 2019).
Not just a style statement
Music has always been in the Apple DNA with the company's co-founder Steve Jobs's interest in the music of Bob Dylan and The Beatles being widely known. At its launch in 2001, the iPod was considered niche and critics had reservations whether it would appeal to Macintosh users. The market quickly understood its importance — if the Macintosh had helped make the personal computer more accessible to a general audience, the iPod inspired many to eventually buy a Macintosh so that they could use an iPod. The iPod was unlike any other device. Suddenly people had access to a music player that was as small as flash players but it came with 5GB storage, substantial enough to store 1,000 songs or the entire collection of music most people had. This was like having 100-odd CDs in one's pocket.
It wasn't just about launching a new product. The music player came with a fantastic interface and unmatched battery life, thanks to a rechargeable lithium battery that runs for 10 hours. The idea was that a user should be able to play music in no more than three clicks.
Coming at a time when music was traded freely via services like Napster, which announced doom for the music industry, Jobs encouraged people to pay for music. Songs loaded onto the iPod from a Macintosh computer, couldn't then be loaded from the device to a different Macintosh computer, which immediately made illegal music distribution very difficult.
The first iPod commercial made popular what has become a part of Apple philosophy. It featured a man dancing to a track by an obscure electronica band (Take California by the Propellerheads) with a voice-over at the end: "1,000 songs in your pocket." The company continues to support and promote musical acts that deserve a wider reach.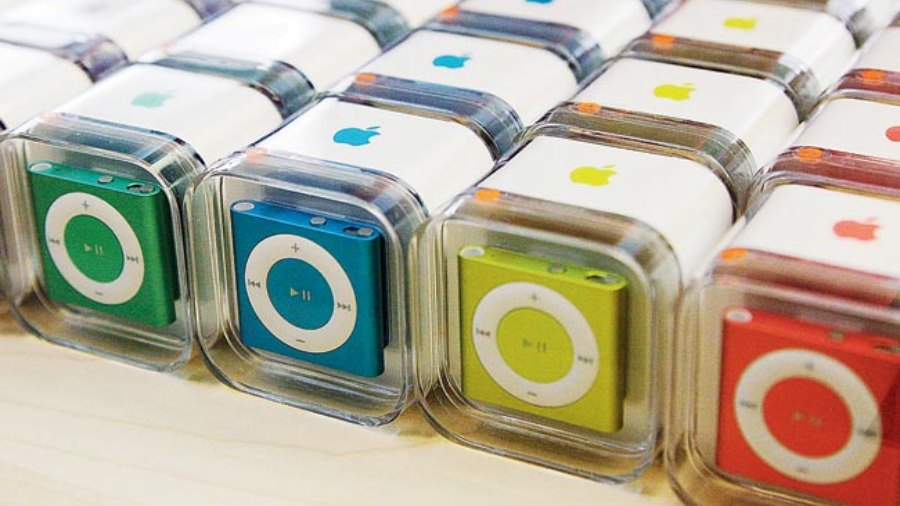 Take California by The Propellerheads was the first song to be featured on an iPod ad
Welcome to the 'singles' era
Some of the early reviews were unkind to the product, with some suggesting this to be a toy for people with dollars to burn, besides it synced only with Apple's computers. Reviewers were proved wrong when Apple sold 125,000 iPods in the first 60 days. And less than a year later, Windows users too got a version.
A milestone was forthcoming — in April 2003 Apple launched its online music store where one could get any song — legally — for 99 cents and then play the same on the iPod. Steve Jobs sort of become a sheriff in the music world, delivering law and order, ensuring people were buying music.
The music of The Beatles or Led Zeppelin were unavailable early on but that didn't slowdown the sale of the iPod. The iTunes Music Store sold one million songs in a week, 50 million in a year and 100 million in another four months.
Apple didn't stop there. Up to that point, albums were sacred. The iTunes Music Store allowed people to buy only the songs they really wanted. Album sales declined and people were soon hooked on to the singles they liked. The action moved away from Billboard to the iTunes Top 100. Finally, the Beatles and Led Zeppelin gave in to the iTunes Music Store philosophy.
Musicians were integral to the success of the iPod as the likes of Bono and John Mayer were often spotted with the iPod. Support also came from BMW, which had introduced the first car entertainment system with a built-in iPod system, inspiring most car manufacturers.
Change is constant
Of course, Steve Jobs wouldn't have wanted anybody else to kill the iPod. He did that by introducing the iPhone in January 2007, but by then Apple had already sold 110 million iPods. The iPhone was the logical step forward — you could make phone calls, message, browse, email and listen to music.
The iPod also taught the world that batteries on portable devices were not forever. A young Casey Neistat in 2003 was surprised when his iPod didn't come to life as the rechargeable lithium-ion battery on his device had given up after 18 months of usage. The company, of course, worked on battery life for its future devices but it was a fact that we learned to live with.
Apple is at the moment bringing about big changes but it has to with software. Currently, it is promoting something called Spatial Audio with Dolby Atmos via Apple Music. Once you listen to music in Spatial Audio, it will be impossible to go back to a simple stereo output. With Spatial Audio, you "walk" into a musician's universe; there's music all around you. Plus, Apple Music is offering lossless audio at no extra cost.
The death of the iPod as a category also marks the disappearance of the white earphone cord connecting via a 3.5mm jack, something Apple killed a few years ago on its iPhone and encouraged other companies to do the same.
If you look at Apple today, it's a company with fingers in many pies. In 2007, it made the right move when it moved from being called Apple Computer Inc. to simply Apple. The multi-trillion-dollar company has sold an estimated 450 million iPods so far, according to Loup Ventures, a venture capital firm focussing in tech research.
Songs that have been featured in iPod ads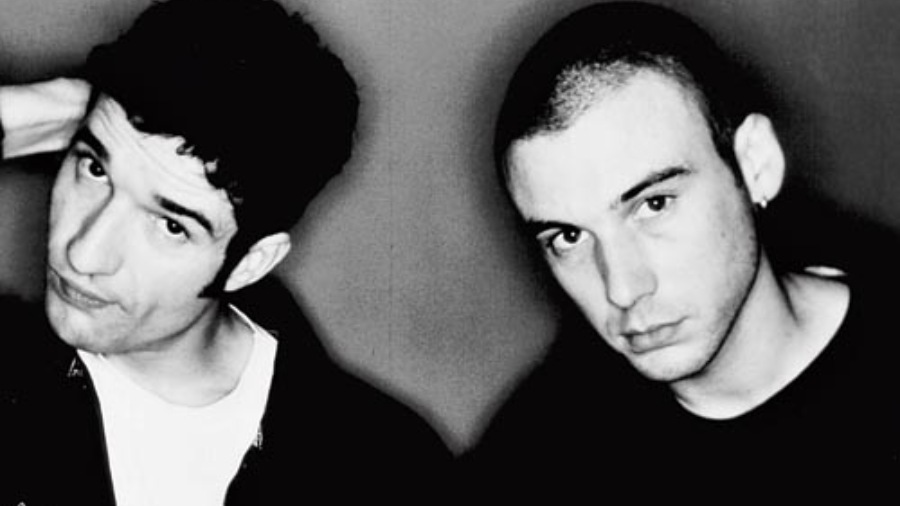 Take California by Propellerheads
Hey Mama by Black Eyed Peas
Rock Star by N.E.R.D.
Are You Gonna Be My Girl by Jet
Chanel Surfing by Featurecast
Walkie Talkie Man by Steriogram
Street Signs by Ozomatli
Vertigo by U2
Ride/Drown The Baptists by The Vines
Jerk It Out by Caesars
Technologic by Daft Punk
Feel Good Inc by Gorillaz
Original Of The Species by U2
Lose Yourself by Eminem
Schizophonia by Rinocerose
Love Train by Wolfmother
Modern Times by Bob Dylan
The Audience's Listening by Cut Chemist
Mutants Mediatiques by Prototypes
Flathead by The Fratellis
Mi Swing Es Tropical by Quantic & Nicodemus
Dance Tonight by Paul McCartney
1234 by Feist
The Bird And The Bee by The Bird And The Bee
CSS by Cansei De Ser Sexy
Growing Pains by Mary J. Blige
What I'm Looking For by Brendan Benson
Shut Up And Let Me Go by the Ting Tings
Viva La Vida by Coldplay
Does You Inspire You by Chairlift
Sonic Arts by The Asteroids
Honeysuckle Weeks by The Submarines
No You Girls by Franz Ferdinand
Sleep Through The Static by Jack Johnson
Unfamiliar Faces by Matt Costa
Tommy Sparks by Tommy Sparks
Dancing The Whole Way Home by Tommy Li
Comfort Eagle by Cake
Man Up by The Blue Van
Gold Lion by Yeahs Yeahs Yeahs
Waking Up by OneRepublic
Some Of These Days/When You're Smiling by Louis Armstrong & Orchestra
Ivory Tower by Gonzales
Plastique Universe by Chappo
The Seldom Seen Kid by Elboy
Beatles medley by The Beatles
Source: Rateyourmusic.com