In 80 years of its existence on Chowringhee's Kyd Street, GK Sports has been the go-to place for sporting gear, equipment and merchandise for countless athletes. Set up in 1942 by two friends whose surnames, Gupta and Kapoor, inspired the store's name, GK Sports has catered to "anybody and everybody associated with Indian sport", according to Adeep Kapoor, 50, part of the third generation in charge of running the store.
The list of customers reads like a roll of honour, from Gurbux Singh and Chuni Goswami to Sourav Ganguly and Leander Paes. But none of them wins Adeep's crown of the most important customer, which goes to "the six-year-old who enters our store for the first time and leaves with a smile".
'For us, branding is bonding first, bottom line later'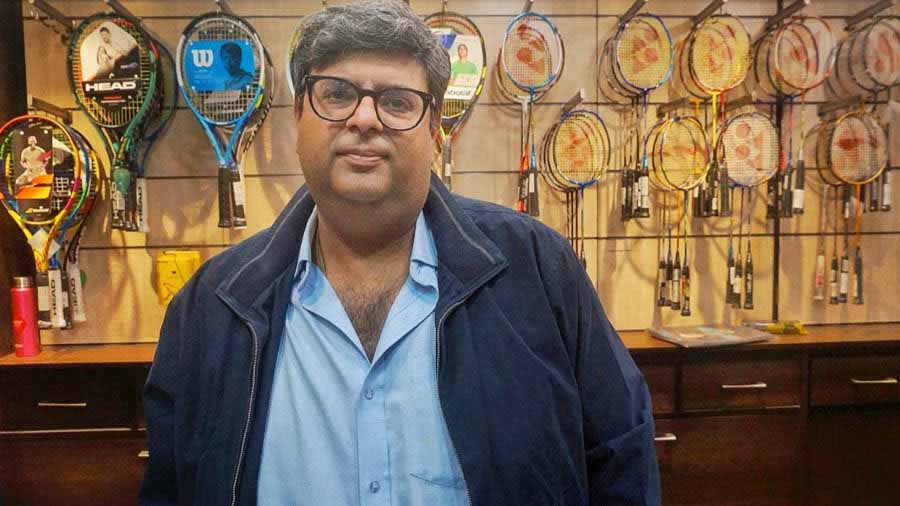 Adeep Kapoor, presently at the helm of GK Sports, joined his family business in 1990
Soumyajit Dey
Adeep still remembers how a young Sourav Ganguly dragged his father to GK Sports for the first time to buy a football, possibly influenced by watching Diego Maradona light up his television screen. But more than individual anecdotes of icons, Adeep likes to focus on the values that have made GK Sports endure across a timespan in Kolkata that has seen eight chief ministers, 22 governors and 12 CAB presidents. "Our mantra for survival and sustainability is constant evolution. We've seen how sports has gone from a colonial pastime to an upper-class recreation to a feasible profession for many in India. Today, we have over 10,000 products, which justifies our slogan of 'shoelace to stadium'. But what has kept us going is our emphasis on caring for the customer, getting to know them and prioritising the human touch, something that's increasingly getting lost as sports becomes more commercialised and corporatised. For us, branding is bonding first, bottom line later."
Having started off at the store in the early 1990s, Adeep joined what he calls "the fourth era of GK Sports". The first era was "between 1942 and the early 1960s", before imports were scaled down significantly. "That's when most of our customers used to be British. Apart from footballs that were made locally as well as in Pakistan, we'd import most of our items, especially cricketing ones." The second era began when the imports were stopped and they had to focus on indigenous manufacturing and distribution. "This went on till about '83, when the cricket era kicked off, following India's World Cup triumph at Lord's. There was a sudden boom for all things cricket, as if everyone wanted to be a cricketer. Then, in the early '90s, with the economy opening up, fitness took over, particularly with the presence of treadmills at home. Around 2010, the concept of fitness took the next step, with the idea of outdoor gymming, as more and more people in their 30s and 40s began to appreciate the need to stay fit."
The growing popularity of tennis, badminton, indoor cricket and futsal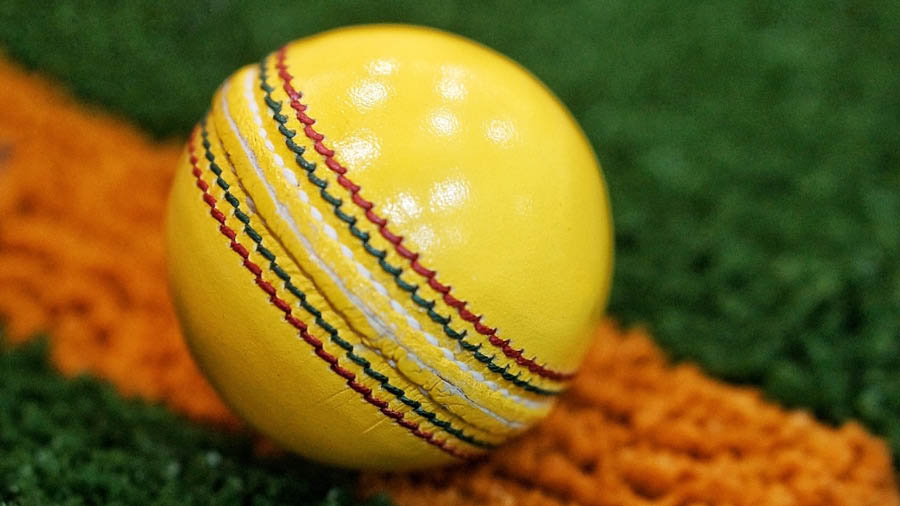 Indoor cricket balls made by GK Sports
Soumyajit Dey
GK Sports played a vital role in mainstreaming outdoor gymming, not just in Kolkata, but across hundreds of parks in India, including in Leh, Ladakh. "It was difficult to get people on board, initially. But after the first few parks, things settled into a pattern. Practically every park you see in Kolkata with gym facilities has been supplied goods by us. Made and fitted to European standards," says Adeep, who also highlights how clubs and residential complexes have grown to become fitness hubs. "The pandemic made a difference. We were one of the few industries that actually boomed during Covid-19, as a lot of people realised that health is wealth. It started with walking and running, then moved on to working out regularly, and eventually, many wanted to play some sport on a regular basis."
Which sports have gained the most traction in recent years in Kolkata? "I think tennis would certainly be one, with a sharp surge in demand for indoor tennis courts. We've been waiting for our shipment of tennis balls for 10 months now. Badminton also picked up, especially among women," answers Adeep in between taking calls regarding the setting up of a Badminton World Federation (BWF) standards' approved badminton court at a Kolkata apartment.
He also cites indoor cricket and futsal (modified indoor football) as expanding sports over the past few years, things that GK Sports introduced to the city, coinciding with the emergence of Space Circle's clubs and resorts in Kolkata. He explains how the balls used for indoor cricket, manufactured especially by GK Sports, are different from regular cricket balls. "The seam is more prominent and the core is moulded differently to make it softer. As a result, the ball moves a lot more."
Supplying the weapon of choice to India's spin quartet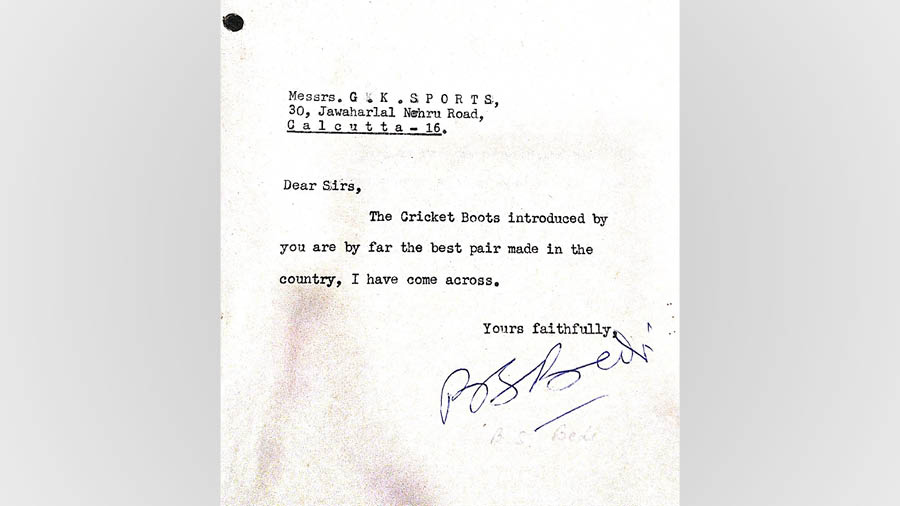 A letter by Bishan Singh Bedi to GK Sports
Adeep Kapoor
Speaking of cricket balls, Adeep fondly recalls GK Sports providing the weapon of choice for Test matches in India for the famed spin quartet of the '60s and '70s — Erapalli Prasanna, Bhagwat Chandrasekhar, Srinivas Venkataraghavan and Bishan Singh Bedi (to whom GK Sports provided cricket shoes, too). Even today, whenever there is a Test match at the Eden Gardens, GK Sports is responsible for the SG match balls, the SG practice balls, the wickets as well as the nets. It also ships cricket gear to around 500 cricket clubs in the US. The pioneer of cricket shoes in India, GK Sports maintains one of the widest and most impressive sports footwear collections in the city.
The cricket collection at the store is what catches the eye first, chiefly up a narrow staircase and onto the first floor, where batters of all ages are sure to find themselves in willow wonderland. Back on the ground floor, the store is neatly segmented. At the back of the cash counter is the tennis and table tennis section, where brands like Head, Butterfly and Babolat are proving most popular. At either end of the store are rows of fitness machines and accessories, including treadmills, incline benches, squat racks and dumbbells. Additionally, GK Sports has all the essential prerequisites for basketball, hockey, golf, boxing, taekwondo and just about any other sport that Kolkatans want to play. Kits and merchandise are also made to measure, with a steady rise in digitally designed and customised apparel.
Integrating physical and digital sports shopping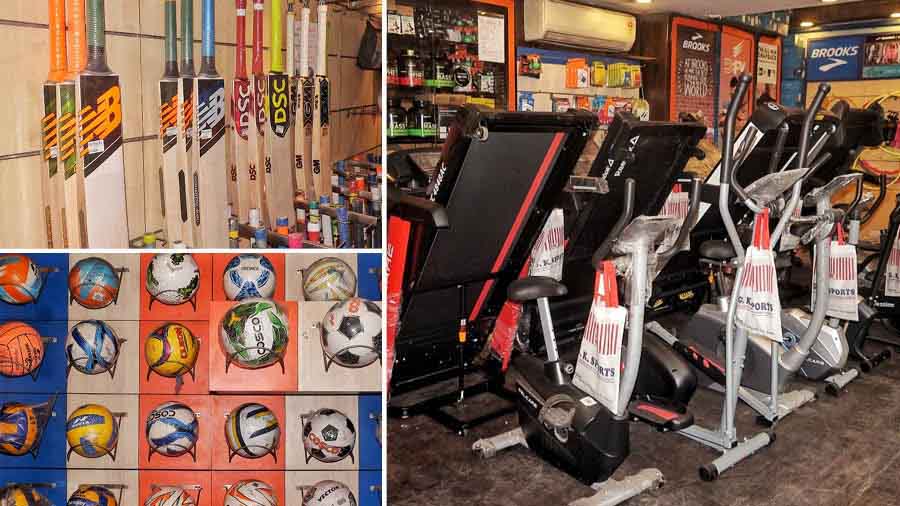 Some of the of cricket bats, gym equipment and footballs available at GK Sports
Soumyajit Dey
All of this means that Adeep, who has a "young and dynamic team" at his disposal, is a busy man. One moment he is forwarding pictures of a completed order on WhatsApp at his desk and the next he is off to the counter to study the bills, having interacted with three sets of customers along the way. Through all this, his warm, welcoming smile never deserts him, the "human touch" he speaks of very much intact. It is this geniality that allows GK Sports to have customers like a grandfather based in the UK who brought his grandson to the shop to buy his first cricket bat when in Kolkata. Or be a part of the transformation story of a 60-year-old who has lost more than 50kg and, in Adeep's words, "is fitter than most 20-year-olds nowadays".
But where does GK Sports go from here? What is the blueprint for the future? Adeep is insistent that the franchise model is not for his family business, which explains why GK Sport has only one other physical outlet, a six-month-old shop inside Tollygunge Club that serves "a specific clientele, mostly involving club members". Online expansion, though, is inevitable, and he is clear that "plans are underway to reach a stage where our online presence multiplies every year". However, in true GK Sports spirit, Adeep is not content with doing what most others in the sector are pursuing with parallel streams of physical and digital sales. He wants to combine both to create an integrated sports shopping experience. "Technology has been the biggest driver of change in sports, and it's only getting better with time. Today's youngsters want something that replicates the digital experience even if it's situated in a physical world. That's what we're focusing on in the next stage of our evolution."
Ultimately, as Adeep Kapoor puts it, it is about "staying one step ahead of the competition", about innovating instead of imitating. The same formula that has worked for close to a century and one, if adapted afresh, can guarantee that the next lot of six-year-olds that walk into GK Sports cherish their first tangible encounter with the world of sports. Irrespective of whether they grow up to become a CEO or a chef, a painter or a football-fanatic-turned-captain of the Indian cricket team.