The problem with Android has always been with rollout and though Android 12 has been around for a few months, most phones are still coming with an older version out of the box. Realme has achieved something important with Realme 9 Pro+ 5G — fluidity. If the experience of using a phone is not good, then all the big features fall apart. And that's what this phone tackles very well. There are all the hardware chops but the biggest feature on the phone is the smooth UI.
Let's talk about customisation
Combined with Realme UI 3.0, there are some great features you will find on the phone, the most attractive being heart-rate monitoring. Yes, you can achieve this using the under-display fingerprint scanner. Agreed it's still a feature hidden inside the experimental Realme Labs section that can be accessed via settings, the results are mostly accurate. All you need to do is place your finger on the scanner and that's it.
There are a lot of visual changes as well as customisation. First, you can play around with colour themes. When you change the wallpaper on your phone, it would be nice if the change is applied across the system in way of colours. It's here, inspired by Google's Material You.
There are plenty of other small changes but one that caught my attention has to do with always-on display. Under always-on, there are several interesting options including Portrait Silhouette which turns a selfie into a silhouette. Pretty neat.
There's more. The Flexible Windows feature allows you to open a floating window from the recent tasks screen, Smart Sidebar or certain notifications. And the privacy dashboard offers an overview of all the permission that apps are asking for… all in one place. These changes add up to improve the overall experience.
Pixel perfect
Making the phone punch above its price category is the camera set-up, which has a 50MP main snapper with Sony IMX766 flagship sensor, plus OIS and EIS. The large 1/1.56-inch sensor captures up to 63.8 per cent more light than the previous generation, giving brighter and detailed shots under all kinds of lighting. It's important to have Optical Image Stablisation, which is an expensive feature that reduces blurring while offering crisp shots. Keeping the main snapper company is an 8MP super-wide camera and 2MP macro.
An interesting feature in the camera set up is Street Photography Mode 2.0. The company seems to have worked with street photographers to ensure pictures are captured fast as well as retain a "real" feel.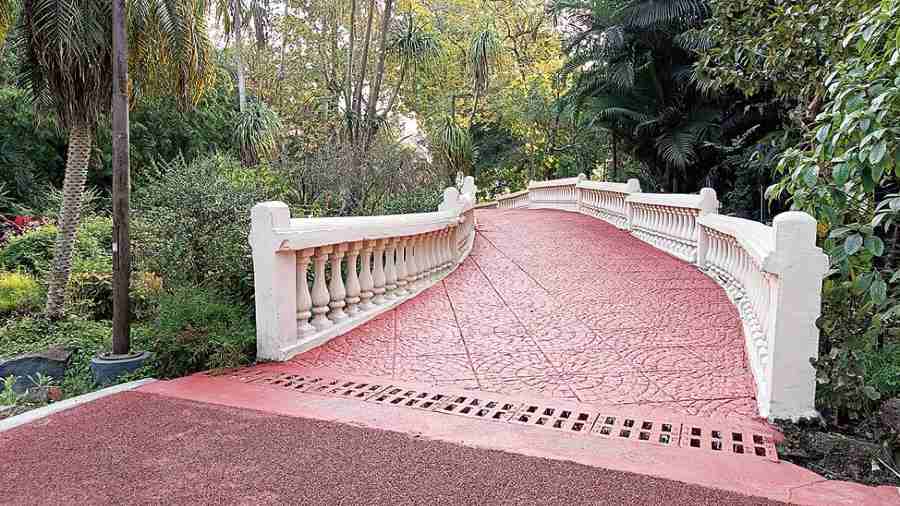 Street Photography 2.0 technology works well
Photographs are crisp and not oversaturated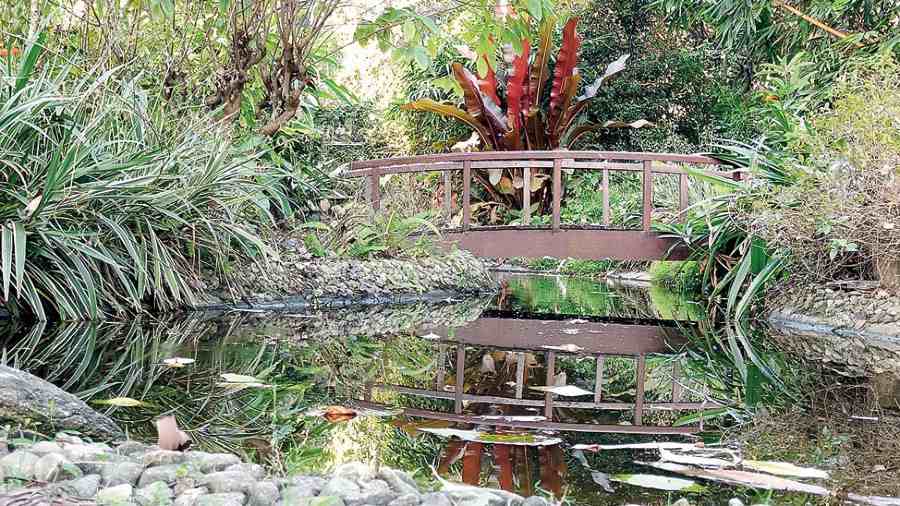 Solid performance
Powered by Dimensity 920 octa core, you won't have any issues with switching between applications and the CPU main core frequency has been increased from 2.4GHz to 2.5GHz. I believe the more important features are dual stereo speakers with Dolby Atmos, offering better gaming and streaming experience. There is not much that can be said about the 90Hz super AMOLED display but a lot can be said about the design holding everything together. I am not a fan of bling-y designs but the 'light shift design' on the rear panel is absolutely gorgeous. Under sunshine or ultraviolet light, the back cover will become completely discoloured from blue to red in three seconds; under no sunlight, it will fade in two-five minutes. The technique is inspired by sunrise.
Should you buy it?
Where the phone falters is bloatware and as usual, there is plenty of it on this Realme phone. You can delete all of it but why put them in the first place? If that can be overlooked, you will get a phone that comes with 60W SuperDart Charge and a 4,500mAh battery, which easily powers through the day. Realme 9 Pro+ 5G rocks it with the latest Android update and top-notch snappers.
At a glance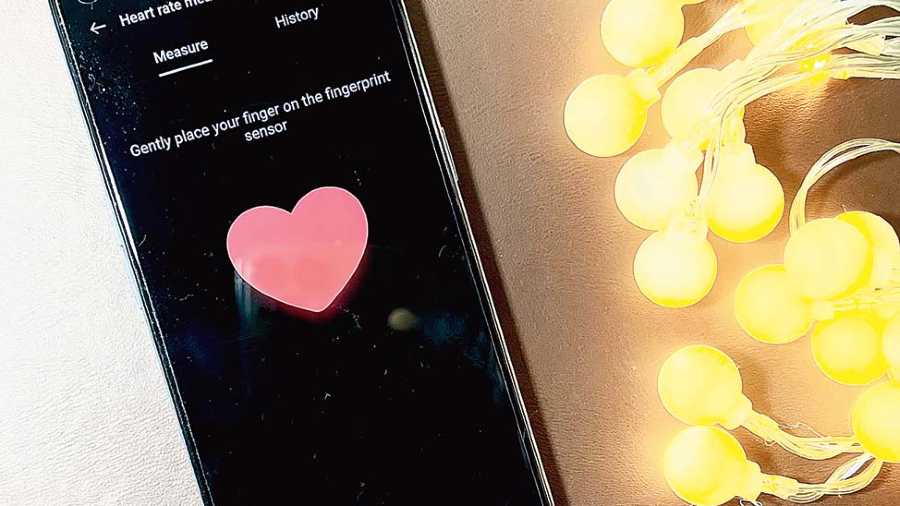 Heart monitoring feature is available on the phone
Device: Realme 9 Pro+ 5G
Price: Upwards of Rs 24,999 (6+128GB; goes on sale on February 21, noon onwards)
High notes
• Android 12 out of the box with Realme UI 3.0
• Excellent design on the rear panel
• The main camera captures more light
• Dual stereo speakers with Dolby Atmos
Muffled note
• Bloatware